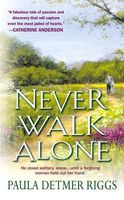 Newest Release
Bibliography:

33 Books - 3 Series

First Book:

March 1987

Latest Book:

June 2003

Rating:
Full Series List in Order
1 - Daddy by Accident (May-1997)
2 - Mommy by Surprise (Jul-1997)
3 - Baby by Design (Sep-1997)
4 - Family By Fate (Apr-2000)
5 - Daddy by Choice (Apr-2000)
6 - Daddy with a Badge (Jun-2001)
1 - Tender Offer (Dec-1989)
2 - A Lasting Promise (Jul-1990)
3 - Forgotten Dream (Dec-1990)
1 - Paroled! (Jul-1992)
2 - Once Upon a Wedding (Oct-1993)
3 - Her Secret, His Child (Oct-1995)
4 - A Perfect Hero (Nov-1998)
Multi-Author Series List
11 -
The Parent Plan
(May-1998)
The Bachelor Party
(Aug-1995)
7 -
Firebrand
(Mar-1993)
Born a Hero
(Jul-2001)
46 -
A Man of Honor
(Oct-1992)
Once Upon a Wedding
(Oct-1993)
A Perfect Hero
(Nov-1998)
Book List in Order:
33

titles
Beautiful Dreamer

A WORLD OF MAKE-BELIEVE... Lisi designed costumes for the movies, escaping into a world of fantasy through her work, because what she knew of the real world was far from pretty. She had been so young when she got married -- and so much in love....

---

Fantasy Man

WHAT DREAMS ARE MADE OF Tatum Summers had a good life -- a job as marshal of Tatum's Bend and two daughters she adored. It was only when she met the new man in town that she realized something had definitely been missing. Dan Kendall had the po...

---

Suspicious Minds

NEVER AGAIN... Naval investigator Roarke McKinley had trusted a woman once, and that mistake had nearly cost him his life. In his business you couldn't be too careful, and he had no intention of being fooled again by a pretty face and a soft voice...

---

Desperate Measures

MISSING! Judge Amanda Wainwright's daughter had been kidnapped, and the price of her freedom was a verdict in favor of a notorious crime boss. It was a price she couldn't pay--but how could she live with herself if she didn't do everything in her ...

---

Full Circle

LEFT AT THE ALTAR . . . Pregnant and in love, Jillian Anderson had waited for her groom but had gotten only roses and a farewell note. Now she had a good job and a fine son, and she didn't need any man--least of all Trevor Markus. But Trevor ne...

---

Tender Offer

TO MEND A MARRIAGE... Casey O'Neill never would have gone looking for her ex-husband, Alex Torres, if she'd seen any other way out of her dilemma. Alex had turned his back on the corporate life--and on her--but now she had to convince him to come ...

---

A Lasting Promise

WHERE THE SPIRIT LIVES John Olvera had returned to New Mexico's Santa Ysabel Pueblo - a place he'd once tried to put behind him - determined to help his people preserve their ancient customs in a changing world. But to do that he needed help, help...

---

Forgotten Dream

YESTERDAY'S PROMISES Mateo Cruz's return to the Santa Ysabel Pueblo was a bitter homecoming. A vicious terrorist attack had robbed him of his memory-and almost cost him his life. And among the memories he'd lost was that of the young love he'd lef...

---

Rough Passage

FLAMES OF LOVE Regan Delaney was relieved she wasn't trapped alone in a raging forest fire. But could the mysterious man she found sprawled on the bed of her vacation cabin help her escape? The sexy stranger obviously had something to hide, but no...

---

---

Silent Impact

UNEASY ALLIANCE... Cory Kingston's husband had died in the line of duty, and in her mind, his partner -- and her first love -- Nick Donatelli was responsible. But when her son, Joe, got into trouble with the law and only Nick could get him out, s...

---

Night of the Dark Moon

in Silhouette Summer Sizzlers 1992

It started out as just a favor to a friend.... Next thing rancher Quinn Sinclair knew, he was escaping through the Hawaiian jungles with photographer Anne Oliver. She was part of the Witness Protection Program--but what would protect her from Quinn's...

---

Paroled!

AN INNOCENT MAN Paroled ex-con Tyler McClane didn't want revenge. He didn't even have enough heart left to hate Caitlin Fielding, the beautiful woman who'd made his name synonymous with evil and helped convict him of an unspeakable crime that he h...

---

A Man of Honor

MR. OCTOBER The Man: Maximillian Kaler. A rugged, hard-living man of courage, honor--and smoldering desires. The Woman: Seductive, sophisticated Leigh Bradbury. One classy lady. The Haunting Memories: Sultry nights of unforgettable passion that ...

---

Firebrand

HIS MEMORY OF HER WAS A FIRE HE COULDN'T PUT OUT Judd Calhoun -- Fire fighter trapped in his own burning hell. Darcy Kerrigan Fisher -- Widowed mother with a pear orchard to manage, daughters to raise and a twenty-year-old memory she can't forg...

---

Once Upon a Wedding

A CHILD IS WAITING A terrible accident had left lawyer Jess Dante scarred forever, in body and soul -- and determined never again to let anyone get close to him. And yet a needy, newborn little girl had somehow found her way into his embittered h...

---

No Easy Way Out

HIS BEDSIDE MANNER When a case of appendicitis brought journalist Arden Crawford under the care of Dr. Dylan Kincade, she thought she'd died and gone to heaven. But there was something very familiar about this handsome man's deep blue eyes and sex...

---

Murdock's Family

DADDY'S HOME... Funny how a man's priorities could change overnight. One moment nothing mattered to Commander Cairn Murdock but his work. The next, he faced a terrible secret--and realized what was most important in life. A home. Children. A wife....

---

The Bachelor Party

THE LAST BACHELOR Sheriff Ford Maguire had no time for romance. Keeping the peace in Clover, South Carolina, kept him busy, while reminding him that most people weren't to be trusted. Then single mom Sophie Reynolds came to town, testing Ford's no...

---

Her Secret, His Child

GOLDEN CHILD Her daughter meant everything to Carly Alderson. After all, she'd gone through hell to have her. As an unwed teenager, no one had understood Carly's fiercely protective bond to her fatherless child ...not her parents, not the sometime...

---

---

Myth & Magic: Helen of Troy, New York

in Love Goddesses

MEET THREE WOMEN WHO HAVE SPENT YEARS UNLUCKY IN LOVE. NOT ONE OF THEM IS PREPARED FOR A PASSION OF LEGENDARY PROPORTIONS... With boyfriends ranging from a hypochondriac to a fiance who fancied himself as a kept man, spunky Southerner Cleopatra Mu...

---

Daddy by Accident

MOTHER-TO-BE Despite the screech of tires and the shattered glass, pregnant Stacy Patterson was aware that sexy Boyd Macauley had gotten her out of her car accident alive. But she had no money, no place to go, and too much pride to ask for help--unt...

---

Mommy by Surprise

SECOND CHANCE AT PARENTHOOD The last time Prudence Randolph saw her husband, Case had been asking for a divorce. He'd never wanted children, but she'd naively thought he would want her baby .... He hadn't, and he hadn't wanted her, either. Sudd...

---

Baby by Design

ANOTHER MAN'S CHILDREN When Raine Paxton asked her estranged husband, famous-- investigative journalist Morgan Paxton, for a divorce, she never thought she'd see him again. But suddenly he was on her doorstep--and obviously wondering who had fathe...

---

The Parent Plan

36 hours...a strong man...a proud woman...a marriage put to the test... The great Grand Springs blackout had affected everyone - especially little Vicky Sloane, who had survived a long, lonely night trapped in a darkened cave. She'd emerged a tow...

---

A Perfect Hero

HIS THREE SONS Hoping the memory of their one night together would fade, Marca Kenworth had chosen not to tell Ian MacDougall he was the father of her three boys. But now the man himself was threatening the life she'd carved out for them by becom...

---

Taming the Night

Dr. Summer Laurence knows the horror of addiction from the wrong side. But after life-changing therapy, she becomes a drug counselor, hoping to help young kids before they get into trouble. When Summer's dear friend Dottie offers her an old house to ...

---

Once More a Family

A FAMILY REUNITED Grady Hardin didn't realize how important family was -- until it was gone. Ripped apart by his son's kidnapping, Grady made it his mission not only to bring back Jimmy, but to return laughter to the eyes of his beautiful ex-wife,...

---

Family By Fate

in A Bouquet of Babies

Beautiful mom-to-be Eliza Vargas must convince world-weary cop Max Savage that their baby on the way is the beginning of a lifetime of love . . ....

---

Daddy by Choice

Dr. Luke Jarrod remembered Madelyn Foster as a seventeen-year-old beauty with whom he'd shared one night of stolen passion. Nine months too late, he returned to discover she'd had his child but had been forced to give their daughter away. Now, after ...

---

---

Daddy with a Badge

Rafe Cardoza was a government agent, a professional who knew better than to let his emotions get in the way. But that was before duty brought him back into Daniela Fabrizio's life as suddenly as he had been forced to leave it 20 years before.... ...

---

Born a Hero

This Firstborn Son thought he was prepared for anything -- except teaming up with his beautiful former flame on a crucial rescue mission. Lives were at stake when Dr. Elliot Hunter was called on by his father to report to Montebello after a bombi...

---

Fighting for His Wife

in Turning Point

This is going to be our year! Love, Your Secret Admirer It's just a simple note, but for the three women who receive it, it has very different consequences.... HEART-POUNDING DANGER! A bouquet of flowers from a secret--and deadly admirer send...

---

Never Walk Alone

Rhys was just a teenager when the tragedy occurred--an accident that claimed several lives...and left only one person to blame. Wracked with guilt, he said goodbye to his hometown, and vowed never to return. Brina lost her brother on that fateful ...

---
Award-Winning Books by Paula Detmer Riggs
Desperate Measures
1989 RT Reviewers Choice Award -- Silhouette Intimate Moments
Tender Offer
1990 RT Reviewers Choice Award -- Silhouette Intimate Moments
Frequently Asked Questions (FAQ)
Paula Detmer Riggs has published 33 books.
Paula Detmer Riggs does not have a new book coming out soon. The latest book, Never Walk Alone, was published in June 2003.
The first book by Paula Detmer Riggs, Beautiful Dreamer, was published in March 1987.
Yes. Paula Detmer Riggs has 3 series.