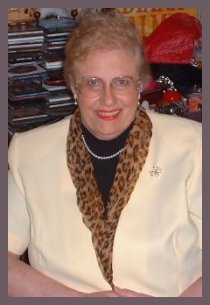 Susan Eloise Spaeth was born on 12 December 1946 in Cuthbert, Georgia, USA, the eldest daugther of Maggie Eloise Cliatt, a nurse and journalist, and William Olin Spaeth, a college professor. She was a former newspaper reporter, with sixteen years experience on both daily and weekly newspapers. She married James Edward Kyle in 9 October 1972, they had a son, Blayne Kyle. She lives in Cornelia, Georgia.

Susan published her first romance novels in 1979 as Diana Palmer, al also her first science fiction novel, 'The Morcai Battalion', in 1980 as Susan S. Kyle. In the 1980's, she also used the names of Diana Blayne, Katy Currie and Susan Kyle (her married name). Today, renowned as one of North America's top ten romance writers, she has over 150 books in print. She has written contemporary romances as well as some historical romances.
Book List in Order:
171

titles
---

Wrangling the Rancher

Enjoy two classic Lone Star romances from New York Times bestselling author Diana Palmer!Justin Shelby Jacobs never meant to hurt Justin Ballenger when she broke their engagement—and his heart—six years ago. Truth is, she loves him more...

---

Colorado Country

New York Times bestselling author Diana Palmer takes readers to Christmastime in Colorado with two of her celebrated novellas in one collection featuring solitary, silent cowboys who find their restless hearts tamed by women of uncommon grace and str...

---

Wyoming Homecoming

She's haunted his dreams for years, and now she's back to wreak havoc on his heartWhen Sheriff Cody Banks's wife died, he blamed Abby Brennan for the illness he's sure killed Deborah and, in his grief, made sure she knew it. Lookin...

---

Christmas Eve Cowboy

Snow is falling, and when it comes to love, so are these rugged, gorgeous cowboys, in a romantic holiday collection from three bestselling authors . . .  ONCE THERE WAS A LAWMAN * Diana Palmer FBI agent Thomas Kincaid Jones has soured on love an...

---

26777 Bentley/Rick

/ Contemporary Romance

Enjoy two classic Lone Star romances from New York Times bestselling author Diana Palmer!BentleyGruff veterinarian Bentley Rydel has a way with animals. But his bedside manner with people leaves something to be desired! That is, until he meets spirit...

---

29259 Harden/Harley

/ Contemporary Romance

Enjoy two classic Lone Star romances from New York Times bestselling author Diana Palmer!HardenRancher Harden Tremayne was the toughest, loneliest man to come out of Texas. Until he met Miranda Warren…The lovely widow had an overwhelming passion fo...

---

42417 Kingman/Blake

/ Contemporary Romance

Enjoy two classic Lone Star romances from New York Times bestselling author Diana Palmer!KingmanKingman Marshall knows he's too burdened with secrets for sheltered Tiffany Blair. And Tiffany deserves more than just one night of passion; she's a w...

---

Lone Star Winter

/ Contemporary Romance

Don't miss two classic Western romances from New York Times bestselling author Diana Palmer!The Winter Soldier Most people in town steer clear of brooding Cy Parks. But Lisa Monroe doesn't exactly quake in her boots at the sight...

---






---

Wyoming True

An opposites-attract love may be in store for a gruff rancher and a small-town beauty in a brand-new Wyoming Men romance Jake McGuire has worked hard to earn his vast wealth, with holdings that include ranches and his private jet. The only threat ...

---

Notorious

Trusting him is dangerous. But resisting him is almost impossible. New York Times bestselling author Diana Palmer's Long, Tall Texans series returns with secrets…and dangerous seduction. Gaby Dupont knows some men shouldn't be trusted....

---

Colorado Cowboy

in Lone Wolf

Fleeing her mother's killer, Esther Marist ends up at a rugged stranger's cabin. A wildlife rehabilitator with a menagerie that includes an elderly wolf, Matthews isn't the type to turn any creature away. As Esther heals, she realizes how...

---

Mistletoe Cowboy

in Christmas Kisses with My Cowboy

Horse whisperer Parker doesn't drink, smoke, or gamble, and he doesn't have much to do with women, either. Until he meets winsome widow Katy, and her sweet child. Could Christmas kisses under the mistletoe bring the handsome wrangler the gift...

---

Texas Proud

A powerful businessman seeks refuge …but his secrets can't be hidden Before he testifies in an important case, businessman Michael "Mikey" Fiore hides out in Jacobsville, Texas. On a rare night out, he crosses paths with softly beautifu...

---

A Rancher for Christmas

/ Contemporary Romance

It's a Christmas miracle in Montana a fan-favorite story from New York Times bestselling author Diana Palmer, originally published in 1987 as The Humbug ManThis Christmas, widow Maggie Jeffries unexpectedly encounters a real-life Scrooge: Montana r...

---

Wyoming Heart

True love is in store for one gruff cowboy in New York Times bestselling author Diana Palmer's new Wyoming Men romance Cort Grier is no ordinary rancher. Despite his vast wealth, he still works the land with his own bare hands, unlike his troubl...

---

Unleashed

She vowed to never trust another man…until she met him. A passionate new Long, Tall Texans romance from New York Times bestselling author Diana Palmer Clancey Lang knows how to run. She's been doing it since the day she fled her abusive hom...

---

The Rancher's Wedding

in Marrying My Cowboy

When a rugged Colorado rancher who's in the red meets up with a screenwriter-turned-waitress dogged by scandal, they put their talents -- and their hearts -- together. But will front page news put a damper on the sparks flying between them? ...

---

Wyoming Legend

A Wyoming rancher finds love where he least expects it in this heartwarming second-chance romance Micah Torrance could use a helping hand. Between managing his expansive Wyoming ranch and caring for his willful little girl, Janey, Micah's plate ...

---






---

Unbridled

A lone wolf takes on the threat endangering everything he loves in an unforgettable story in the sensational Long, Tall Texans series Widowed Texas Ranger and single dad John Ruiz hardened his heart years ago. Day after day, he tracks the roughest...

---

The Pursuit

New York Times bestselling author Diana Palmer delivers an intergalactic tale of impossible love…and betrayal The first time Mekashe, Captain of the Imperial Guard, meets blue-eyed human beauty Jasmine Donally, the two nearly come to blows. Fore...

---

Wyoming Winter

There's something about those Wyoming men… New York Times bestselling author Diana Palmer returns to the Cowboy State with a brand-new tale of desire and deception Cultivating his vast Wyoming ranch is all security expert J. C. Calhoun wants. H...

---

The Snow Man

in Christmas with My Cowboy

From the snowy, wind-whipped prairie to the remote Australian Outback, a cowboy's loving kiss makes this Christmas merry and bright . . . "The Snow Man" by Diana Palmer Meadow Dawson needs Santa to deliver a solution to her management of t...

---

Undaunted

The only man she wants is the one who'll never forgive her Falling in love with her boss's handsome millionaire neighbor was easy for young Kate Martin. Despite the vast differences between them, and a past that's left Garrett Carlton reclusive a...

---

The Rescue

New York Times bestselling author Diana Palmer returns with the next edge-of-your-seat installment of The Morcai Battalion series. Rhemun, commander of the Cehn-Tahr Holconcom, has worked tirelessly to get where he is -- and he's not going to let...

---

Wyoming Brave

The Wyoming men are back! In their quest for true love on the range, are these ranchers bold enough to open their hearts to the women under their protection? Ren Colter may own an enormous ranch in Wyoming, but he scorns his wealth. He's closed h...

---

Defender

The man who shattered her trust is back to protect her… New York Times bestselling author Diana Palmer delivers a breathtaking story of second-chance love. When Paul Fiore disappeared from Isabel Grayling's life, he told himself it was for all ...

---

Invictus

For almost three years, Dtimun, the enigmatic and mysterious Cehn-Tahr commander of the Morcai Battalion, has been at war not only with the Rojok Dynasty…but also with his feisty medical chief of staff, Dr. Madeline Ruszel. Now a surprising vis...

---

Wyoming Rugged

New York Times and USA TODAY bestselling author Diana Palmer is back in Wyoming with a tale of love born in Big Sky Country… Billionaire oilman Blair Coleman has always taken care of his business. After having been used and cast aside by a woma...

---






---

Untamed

Stanton Rourke lives life on the edge. The steely mercenary is dangerous in every way...especially to Clarisse Carrington's heart. She and Rourke were playmates as children, but she's not the innocent girl he once knew. When tragedy robbed Clarisse o...

---

Wyoming Strong

Wolf Patterson and Sara Brandon are archenemies from ages ago, but mischievous fate has brought the tall rancher with the pale blue eyes together with the dark-haired beauty -- on nearby Wyoming and Texas ranches. At first, sparks fly, but despite Wo...

---

Texas Born

Their love was born in Texas… Gabriel Brandon had been her hero ever since she was a girl and he'd rescued her, an orphan, from sure ruin. And Michelle Godrey had loved him forever, the mysterious rancher with the dark eyes, her protector and g...

---

Invincible

He's everything she fears… and everything she wants Mercenary by name and by nature, Carson is a Lakota Sioux who stays to himself and never keeps women around long enough for anything emotional to develop. But working with his friend Cash Gr...

---

Wyoming Bold

New York Times and USA TODAY bestselling author DIANA PALMER is back with a thrilling new story featuring the Kirk brothers of Wyoming Former border agent Dalton Kirk thought his life was over -- literally -- when a gang of smugglers left him for...

---

Protector

New York Times bestselling author Diana Palmer takes readers back to Jacobsville, Texas, where Hayes Carson is a lawman on a search for justice. His brother had been the only family he had left in the world. Hayes, a long, tall and serious Texan, ...

---

The Rancher

DAYS ARE HOT ON SKYLANCE RANCH, AND THE NIGHTS EVEN HOTTER! New York Times and USA TODAY bestselling author Diana Palmer brings her readers back to Branntville, Texas, with Cort Brannt's story. The heir to the Skylance Ranch empire has women gallo...

---

Wyoming Fierce

Diana Palmer returns to Wyoming with a new romance featuring one of the ruggedly handsome Kirk brothers. Ranch owner Cane Kirk lost more than his arm in the war. He lost his way, battling his inner demons by challenging any cowboy unfortunate enou...

---

Courageous

The life of a paid mercenary makes sense to Special Forces Officer Winslow Grange. The jungles of South America may make his former job as a ranch manager for his friend Jay Pendleton look like a cakewalk, but it's nothing that the former Green Beret...

---

True Blue

The eagerly awaited new installment in the Long, Tall Texans series New York Times and USA TODAY bestselling author Diana Palmer continues her beloved Long, Tall Texans series by delving deep into the heart of one of San Antonio's top detectives, ...

---






---

Wyoming Tough / Rough Diamonds

A cowboy through and through, ranch owner Mallory Kirk knows what it means to put in a full day's work. But does his new cowgirl? He has his doubts that Morie Brannt will be able to pull her own weight, even if the petite young woman does seem to hav...

---

Merciless

Can she convince a man to let down his defenses when he's set on guarding his heart? Tall, dark and eligible? That's all that matters to the women of Jacobsville when it comes to handsome and aloof FBI agent Jon Blackhawk. But if it were up to him...

---

Will of Steel

Follow New York Times bestselling author Diana Palmer to Medicine Ridge, Montana, and meet Police Chief Theodore Graves -- a man as rugged as the land he passionately wants to claim as his own. Only one thing stands in his way, a feisty woman who is ...

---

Dangerous

A mystery unfolds in the Texas heartlands... Tall, lean and headstrong, FBI agent Kilraven lives by his own rules. And one of those rules includes keeping his hands off Jacobsville's resident sweetheart, Winnie Sinclair, no matter the temptation. Sh...

---

Tough to Tame

A spellbinding new installment in the Long, Tall Texan series! New York Times bestselling author Diana Palmer welcomes you back to Jacobsville to become reacquainted with Bentley Rydel. He lives hard and loves fiercely -- but sometimes it takes th...

---

The Recruit

Three years after the unprovoked attack on a peaceful colony, the war between the Rojok dynasty and the Tri-Galaxy Fleet rages on. Born of that war is the Morcai Battalion, a fleet comprised of Centaurians and humans -- the first collaboration of its...

---

The Maverick

Texas Mystery Man... Always in the middle of trouble, be it during roundup or at Jacobsville county dances, Harley Fowler emerges unscathed. Until he meets whirlwind, top-notch investigator Alice Jones, who is trying to solve a murder involving the ...

---

Silent Night Man / Tony

in Winter Man

What does Millie Evans want for Christmas? To feel "safe." Even though her stalker is dead, he arranged for a hit man to kill her. Now the special government agent Millie has loved from afar for years has vowed to protect her. Tony Danzetta moves the...

---

Heartless

Secrets abound on a Texas ranch... As a teenager, Gracie worshipped her stepbrother Jason, a strong, silent cowboy who left home early to seek his fortune. Now the wealthy owner of Comanche Wells ranch, Jason has finally come back home and discovered...

---

Diamond In The Rough

Sassy Peale is desperate to help her family, but her meager salary doesn't stretch far. Then she meets John Callister, and she thinks her new friend is an honest-to-God cowboy--rugged and trustworthy. But John isn't a ranch hand, he's a millionai...

---






---

Heart of Stone

New York Times bestselling author Diana Palmer delivers a brand-new book in her classic Long, Tall Texans series.... A businessman and a rancher, Boone Sinclair has it all--except for Keely Welsh. The lovely beauty had always beguiled him...yet he...

---

Fearless

DEA agent Rodrigo Ramirez is sent undercover to Gloryanne Barnes's stepbrother's farm in Jacobsville, Texas, where he's looking to bust a new and vicious drug cartel. Gloryanne is smart, savvy and fiercely independent, but her job has put her in dang...

---

Iron Cowboy

HARD-HEARTED TEXAN Rancher Jared Cameron was a mystery to everyone in Jacobsville, Texas...and he liked it that way. Only sweet-natured bookseller Sara dared to intrude on his privacy--informing the loner that a book on ogres might be more appropr...

---

Winter Roses

Handsome, eligible ranch owner Stuart York was not one to mince words. Ivy Conley, his younger sister's best friend, found out the hard way. During a night's stay at his Jacobsville ranch, Ivy wound up in Stuart's arms. The resulting fireworks singed...

---

Lawman

When San Antonio FBI agent Garon Grier buys a ranch in Jacobsville, Texas, the strong, silent loner is hoping to mend some broken family fences. He's not looking for love. Grace Carver grew up in this quiet Texas town, but because of her troubled you...

---

Heartbreaker

J. B. Hammock played by his own rules, and rule number one was never settle down. He treated his women well, but with a no-strings detachment they all accepted. But sweet Tellie Maddox hovered about like a gossamer butterfly, always trying to take ca...

---

Outsider

Meet Colby Lane, the Long, Tall Texan Diana Palmer's fans have been clamoring for -- a man who is larger than life, and twice as exciting. The New York Times bestselling author delivers to readers a thrilling story set against the rugged, ever-changi...

---

Boss Man

THE PERMANENT TEMPORARY... Blake Kemp was a man who knew his own mind and was as stubborn as the day is long in Jacobsville, Texas. As the town's leading lawyer, he had a reputation to uphold, and he didn't want the tender ministrations of...

---

Before Sunrise

Jeremiah Cortez thought he'd left the past behind him -- especially the part of his past concerning Phoebe Keller. Once she had stirred his world-weary soul. Now, years later, seeing the blond beauty again sparks dormant desires. But he has to push ...

---

Carrera's Bride

CHRISTMAS BRIDE With his imposing stature and notorious reputation, Marcus Carrera instilled fear in friends and foes alike. However, there was one woman who could see beyond the casino tycoon's formidable veneer to the gruffly tender man inside. ...

---






---

The Greatest Gift

in More Than Words

Somewhere, at this very moment, a woman's caring and commitment is changing a life in her community...and changing the world. Five of these compassionate, dedicated women have been chosen from nominees across North America to become Harlequin's More ...

---

Renegade / One Night in New York

Newly appointed police chief Cash Grier makes it his personal mission to keep law and order in the streets of Jacobsville. As a true renegade, Cash has learned never to take anything at face value -- especially not his gorgeous sworn enemy, "Georgia ...

---

Cattleman's Pride

ARE HIS BACHELOR DAYS NUMBERED? He was strong, seductive and set in his ways. She was shy, unassuming and achingly innocent. Together, next-door neighbors Jordan Powell and Libby Collins were like oil and water. Yet when Jordan made it his persona...

---

The Founding Father

in A Hero's Kiss

Discover how legends were made when Jacobsville founding father Big John Jacobs weds the daughter of a prosperous railroad tycoon! Will passion blaze when this fortune-seeking Long,Tall Texan brands his sweetly unassuming wife with his soul-searing k...

---

Man in Control

SECRET AGENT LAWMAN Ever since DEA agent Alexander Cobb had given Jodie Clayburn a Texas-size brush-off, they'd been sworn enemies. But eight years later, an undercover operation brought them back together again. This cynical Long, Tall Texan coul...

---

Lawless

Five years ago, Judd Dunn, a hard-edged Texas Ranger, put Christabel Gaines's father behind bars--where he belonged. But Judd's involvement in Crissy's life was far from over. With their jointly owned ranch on the verge of bankruptcy, Judd wed her in...

---

Lionhearted

HIS WINTER BRIDE...? As the holiday season approached, the residents of Jacobsville were whispering about Janie Brewster's hopeless crush on Leo Hart. Up till now, all her efforts to lasso the dynamic cattleman had crumbled quicker than those mout...

---

Desperado

He is every inch the desperado. Tough, relentless and a force to be reckoned with, Cord Romero lives for the adrenaline rush that comes with being a mercenary for hire. Risking his neck is all in a day's work. Btut this time the job is personal. ...

---

Garden Cop

in With a Southern Touch

Jennifer Blake, Heather Graham and Diana Palmer, well-loved voices of romance fiction, bring you three new stories of sultry Southern romance. With a Southern Touch will renew your faith in the power of love. An eighth-generation Louisianian, Jenn...

---

A Man of Means

From the moment powerfully seductive Rey Hart first set eyes on Meredith Johns, he became mesmerized by the lovely young woman. For not only did Meredith stir his jaded soul with her tempting innocence, he discovered she was a top-notch biscuit maker...

---






---

The Last Mercenary

THE LAST MERCENARY WAS ABOUT TO RETIRE HIS GUN... But that was before the virginal beauty from Micah Steele's past was kidnapped by his sworn enemy. Traveling far and wide to rescue Callie Kirby from a dangerous desperado was far less daunting than...

---

The Texas Ranger

He is a true Texas Ranger A man of integrity with a soul of steel -- pursuing honor and justice is as natural as breathing in Marc Brannon's line of work. Called to the scene of a high-profile murder, finds himself pitted against the vibrant -...

---

The Winter Soldier

THE MERCENARY TAKES A BRIDE... Most everyone in Jacobsville, Texas, steered clear of taciturn Cy Parks. However, spirited Lisa Monroe wasn't exactly quaking in her boots, and electrified the formidable loner with her sweetly tantalizing kisses. Th...

---

Lord of the Desert

From seduction in the royal sheikhdom to high adventure in the hot Arabian desert comes a breathtaking love story by international bestselling author Diana Palmer.... Sheltered small-town girl Gretchen Brannon was out of her element when she align...

---

Mercenary's Woman

She was in danger and he fought to protect her. But this sweet-natured beauty yearned for so much more. Sally Johnson dreamed of a lifetime of love in Ebenezer Scott's powerful embrace. Could she slip through his iron-clad defenses and become this be...

---

The Wedding in White

HE WAS HER SECRET DESIRE: Sweet, gentle schoolteacher Natalie Brock's life changed forever when handsome rancher Mack Killain branded her with his masterful kisses and gave her a tantalizing taste of true passion. Ever since that first sensual awake...

---

Circle of Gold

RUGGED RANCHER Sparks flew the moment Kasie Mayfield arrived at Gil Callister's sprawling Montana ranch to temporarily care for his two adorable daughters. Yet never in her wildest dreams did the innocent young woman imagine that her formidable ne...

---

Matt Caldwell: Texas Tycoon

A LONG, TALL TEXAN *FINALLY* MEETS HIS MATCH...? He was rich, powerful and every woman's fantasy. Although many had tried to lasso Jacobsville's sought-after bachelor, none had managed to catch Matt Caldwell's eye. However, mysterious Leslie Mur...

---

Paper Rose

HER LOVE FOR HIM WAS LIKE A PAPER ROSE, WHICH LONGED FOR THE MAGIC TO MAKE IT REAL... Compellingly handsome Tate Winthrop once boldly came to Cecily Blake's rescue. Her devotion to him knew no bounds, but since the fiercely proud Native American ...

---

Love With a Long Tall Texan

They're long and lean ... and impossible to resist. Mavericks through and through. And they have all the ladies in Jacobsville swooning. But not just any women can tame these rugged Texans and make them give up their bachelor ways. Because when these...

---






---

Blind Promises

SHE WAS THE LIGHT OF HIS WORLD Dana Steele loved her work. Her career in nursing had brought her great joy, a joy she tried to share with all her patients. Yet in all her years of caring for the sick, she'd never met a patient quite like Gannon va...

---

Callaghan's Bride

THE BIGGER THEY COME... Rugged as an oak, moody as a thundercloud, rancher Callaghan Hart awed women and intimidated men. So how could one scrappy little redhead nearly bring Callaghan to his knees? THE HARDER THEY FALL Easy! Tess Brady, the ran...

---

Beloved

"No woman will ever be allowed within striking distance of my heart!" --Simon Hart, iron-hearted, insufferably stubborn Long, Tall Texan He'd sworn off romantic entanglements forever. But every man had a weakness, and his was the beautiful, beg...

---

Once in Paris

It was in Paris she first saw him. He was tall, handsome -- utterly dangerous. Inexplicably drawn to him, Brianne Martin pulled a grief-stricken Pierce Hutton back from the depths of despair. He was forever grateful, but he drew the line at seducing ...

---

Midnight Rider

Savor the magic of New York Times bestselling author Diana Palmer in a dazzlingly sensual story of turn-of-the-century Texas, of a man as enigmatic and forbidding as the sun-drenched land -- and the woman who dares to cross into the uncharted territo...

---

The Bride Who Was Stolen in the Night

in Montana Mavericks Weddings

Readers are invited to three very special weddings under the big country sky. So don't miss these three exciting new stories of love in the great outdoors by three masters of romance. The first to walk down the aisle is young Abby, whose plans to mar...

---

The Princess Bride

The Hard-headed Cowboy He was everything Tiffany Blair wanted. He was danger. He was love... and she was meant to spend forever with him. Trouble was, the almighty Kingman Marshall insisted marriage was for fools. But for better, for worse, Tiffan...

---

Christmas Cowboy

in Lone Star Christmas

A Christmas keepsake...two special stories filled with holiday magic by Diana Palmer and Joan Johnston. Meet the men who make it so nice to be naughty! They're seductive, they're shameless, They're irresistible - and these Texans are experts at s...

---

The Patient Nurse

MR. OCTOBER THE DOCTOR: Ramon Cortero HIS PATIENT: Noreen Kensington, nurse with a serious condition of heartache. REMEDY: A dose of old-fashioned loving! Ramon's stormy past with Noreen made him the one man she didn't want rescuing her, now ...

---

The Savage Heart

Tess Meredith and Raven Following shared freedom and friendship on the wild Montana plains. But the brutal hardships that plagued the Sioux forced Raven to abandon his people, his heritage - and Tess. In Chicago, he forged a new life as a new man. Un...

---






---

A Long Tall Texan Summer

That Texas man was long and lean...and just ripe for loving on a hot summer night... But convincing him of that fact would be a difficult task indeed. Because men from Jacobsville, Texas, are a different breed, and tough to convince in matters of ...

---

Mystery Man

Tycoon Canton Rourke, was beset and besieged - and all because of his neighbor, Janine Curtis. The woman was out to get him, he was sure of it. He'd come to Cancun, Mexico, with his daughter to relax, not catch bandits, track kidnappers...or save the...

---

Magnolia

A love as sweet and seductive as the magnolias and peach trees of Georgia... Atlanta in 1900 was a city of contrasts: a bustling place where commerce and high society flourished amid the languid rhythms of the sultry South. Claire Lang loved her ...

---

Husbands on Horseback: Paper Husband

Where is it written that a rancher's daughter has to marry a long, tall Texan-or lose the ranch? In her father's will-and Dana Mobry's just discovered that her partner in this marriage of convenience is none other than the sexiest cowboy in Texas-Han...

---

Man of Ice

MR. MAY Ice Man: Dawson Rutherford, our 100th Silhouette hero! His scheme: Plan a mock engagement to help secure the land he so desperately needed. Only one woman had the power to drive this seemingly heartless cowboy wild, and now he needed...

---

Annabelle's Legacy

in Love's Legacy

Imagine a book - a love story - so hauntingly romantic, so emotionally powerful that it changes the lives of all who read it. Eleven of the greatest romance writers in the world have envisioned such a tale and brought it to life, creating a heartfelt...

---

Maggie's Dad

Hot-tempered rancher Powell Long had once stolen Antonia Haye's heart. But small-town lies tore their young love apart, forcing Antonio to flee. Years later, she returned to find Powell raising a daughter alone. Fatherhood hadn't tempered with his wi...

---

Noelle

HE WAS A REAL HARD CASE, BUT SHE HAD LOVE ON HER SIDE.... Like most of the young ladies in Fort Worth, Noelle Brown was smitten by handsome, charming Andrew Paige. But when she challenged the steely-eyed gaze of his stepbrother Jared, something in...

---

Coltrain's Proposal

RULES OF ENGAGEMENT FOR A LONG, TALL TEXAN! Louise Blakely, MD: Doctor with a heartache She didn't want to love Jeb Coltrain. The legendary Texan treated her like the enemy. And Coltrain's shocking marriage proposal demanded surrender. . . . ...

---

Redbird

in Abduction and Seduction

The dangerous desires of men and the seductive powers of women are explored by three of the romance genre's most celebrated writers in this captivating collection of short fiction....

---






---

That Burke Man

MR. MARCH NAME: Todd Burke BIGGEST CHALLENGE: Saving Jane Parker's Ranch BIGGEST PROBLEM: Jane Parker... Once-burned Todd Burke had no intention of getting hitched to anyone. Having one temperamental female under his roof was enough. Still...

---

Nora

NORA NEEDED TO BE TAUGHT A LESSON...AND CAL WAS JUST THE MAN TO DO IT Nora Marlowe had come to Texas with visions of dashing cowboys and great adventure - but one despicable man with infernal laughing eyes put an end to her illusions. Cal Barton d...

---

Rogue Stallion

"I don't want kindness -- or your kind of woman." Sterling McCallum gave the plain, hard warning to Jessica Larson. The brooding rogue cop had a stone in place of a heart - and a past as mysterious as the case that had brought them together. But...

---

Regan's Pride

Lone Star Sweethearts... The last thing Ted Regan wanted was a lovestruck filly swooning over him! But Coreen Tarleton had fallen hard for the sexy, millionaire cowboy. Whenever Coreen was near, he could feel his restraint slipping...yet he couldn...

---

Secret Agent Man

The Man: Lang Patton, former secret agent, scarred-body and soul. His Mission: Adjust to everyday life and avoid romance at all cost. The Obstacle In His Way: Ex-fiancee Kirry Campbell, currently being stalked by one very angry admirer. L...

---

King's Ransom

Battling bride Who was the stranger living in Brianna Scott's apartment? Ahmed ben Rashid claimed to be a foreign diplomat in need of a hiding place. And though Brianna needed Ahmed's generosity to take care of her brother, she wasn't about to pla...

---

Night of Love

The Man: Steven Ryker, strong-willed, determined...dangerous to love! The Myth: That this tough guy didn't give a thought to any woman. The Legend: He was a man no female could resist, with a heart no woman could claim. The Awful Truth: Meg ...

---

Amelia

NO PRETENSE COULD MASK HER DESIRE Amelia was afraid. Her father's violent outbursts were getting worse, and only when she quelled her own headstrong, independent ways was there any peace - especially since her father was determined that she marry ...

---

Calamity Mom

in To Mother With Love '93

A mom for all calamities . . . that was what Faulkner Scott's young son wanted. The motherless twelve-year-old was determined to appoint Shelly Astor his new mom after she saved his life. Then she met his dad! Who was going to save Shelly's heart fro...

---

Trilby

After months in the dust and grime of Arizona, Trilby longed more than ever for the cool, green bayous of her ancestral home.... But the family mansion in Louisiana was a long way from where she found herself--in an isolated wooden frame house nea...

---






---

Emmett

SOS . . . Daddy in distress! Single dad Emmett Deverell thought moving to Jacobsville, Texas, would mean "quality time" with his children. Then he realized the truth --- his kids were uncontrollable! He knew the three little rapscallions needed a ...

---

---

The Case of the Missing Secretary

THE PINING PRIVATE EYE Kit Morris would simply quit and let financial wizard Logan Deverell see for himself just how far his Midas touch took him ... without a secretary! For three years she'd kept his books, losing her head over one singularly st...

---

The Case of the Confirmed Bachelor

MARRIAGE ACCORDING TO NICK REED: My sister thinks I should. But what can I say? I'm a private eye and I like excitement, change. I get bored hanging around a place for long. That kind of attachment - marriage...no, definitely not for me... MARRIA...

---

The Case of the Mesmerizing Boss

MR. MARCH Name: Dane Lassiter Description: A private eyeful at home... and on the range. Secret Sorrow: A family is forever denied to him. Current Focus: Tess Meriwether, gentle, vulnerable -- and targeted for danger. He had been a Texas...

---

Donavan

LADY BEWARE -- TEXAN ABROAD! From the moment the elegantly dressed society woman walked into the bar on the wrong side of town, rugged Texan Donavan Langley knew she was trouble. But the lovely Fay York awoke a tenderness in him that he'd never ...

---

Lacy

At the sprawling Whitehall cattle ranch, one indomitable woman dares to follow her desire no matter where it may take her. When Lacy Jarrett and Cole Whitehall are unwittingly compromised into marriage, her dreams of a passionate forever are met w...

---

Evan

A TEXAS BACHELOR... Ever since she could remember, Anna Cochran had been passionately, shamelessly in love with tall, strapping Evan Tremayne. But the stubborn man refused to take innocent Anna seriously. To Evan, Anna would always be in need of ...

---

The Best Is Yet to Come

THE SECOND TIME AROUND... As a young secretary, Ivy McKenzie fell hopelessly in love with tycoon Ryder Calaway. But the searing passion that sizzled between them--and Ryder's cool rejection--sent innocent Ivy running. Now, five years later, Ivy di...

---

Harden

HARD-HEARTED TEXAN... Born into a sprawling ranching family, rugged Harden Tremayne was the toughest, wildest man ever to come out of Texas. And the loneliest. Until he met Miranda Warren, the lovely Chicago widow who aroused feelings too long de...

---






---

Nelson's Brand

MR. JANUARY Man: Gene Nelson Description: Lean, rugged rancher and head honcho of the sprawling Triple N spread--until he made a shocking discovery. Reputation: Love 'em and leave 'em a man whose heart was made of ice... until mysterious All...

---

Hunter

MR. NOVEMBER Name: Hunter Heritage: Part Apache; part white. All man. Character: A strong, proud loner, who is able to overcome the most life-threatening danger--but can't resist the explosive charms of beautiful geologist Jennifer Marist....

---

Connal

SHY BRIDE... Penelope Mathews had spent her entire adolescence worshipping the elusive C.C. Tremayne - from afar. Until one night, trying to protect the mysterious loner from his once yearly bender before he landed in a Mexican jail, Pepi was forc...

---

Miss Greenhorn

in Silhouette Summer Sizzlers 1990

When Christy Haley joined an archaeological dig in Arizona, her most fascinating find was an irascible yet irresistible ranch owner. The last thing Nate Lang thought he needed was an Eastern greenhorn who didn't know a cactus from a cornstalk. But sh...

---

Ethan

SWEET ROSE OF TEXAS Arabella Craig had been eighteen when Ethan Hardeman opened passion's door, then slammed it just as fiercely. His subsequent marriage to another woman left her devastated, and Arabella knew she'd lost the only man she'd ever l...

---

His Girl Friday

ON-THE-JOB TRAINING Danetta Marist didn't know what to do about her gruff, handsome boss. He gave her looks that made her spine tingle. And then there was that sweet, heart-stopping kiss in his office. But Danetta believed in marriage, and everyon...

---

Sutton's Way

Wyoming Wildcat Tragedy had sent music superstar Amanda Callaway to the Wyoming mountains to heal. What she found was another battle to fight... Quinn Sutton. Snowbound at his ranch, Amanda was glad Quinn was unaware of her real identity. With a c...

---

Hoodwinked

WHO WAS JAKE EDWARDS? Secretary Maureen Harris had to find out if this dynamic new plane mechanic was involved in sabotaging her company's jet designs. She'd need to get close to him --- very close. But Maureen had always been too shy to get near ...

---

Reluctant Father

MR. JANUARY ... Name: Blake Donavan Description: Tough. Formidable. Lonely . . . Fears: Surprises, like the unsmiling little girl who suddenly appeared on his doorstep and called him "daddy;" Meredith Calhoun, the one woman who could melt his he...

---

Tyler

SWEET-TALKIN' TEXAN With only a quick glance at Nell Regan, a man might miss the beauty in the shy face, or the sexy figure hidden beneath the shapeless clothes. Nell had learned the hard way the she had nothing to offer a man. Her future was here...

---






---

Justin

SWEET DREAMS... Sweet dreams had been all that lovely Shelby Jacobs had ever given Justin Ballenger. He'd loved her, wanted to marry her....and his sweet dreams had blown away. A Ballenger wasn't good enough for Shelby...she'd broken their engagem...

---

Calhoun

SWEET DARLIN' Although Calhoun Ballenger had raised Abby since childhood, she was now nearly twenty-one years old. How dare he keep her under his thumb, protected like a hothouse flower! Abby had to teach Calhoun a lesson. With the fury of a S...

---

Enamored

THE PAST FINALLY CAUGHT UP WITH HIM Diego Laremos had never forgotten the last night he'd spent with Melissa Sterling five years before. She'd fled their home after a bitter dispute, hoping to escape their unhappy marriage. He hadn't forgiven her ...

---

Betrayed by Love

MISCONCEPTIONS Jacob Cade had strong opinions about which women were off-limits and which weren't. Kate Walker belonged in the second category--hadn't he once thrown her off his ranch for misbehaving? He'd never stopped wanting her, though, and it...

---

The Humbug Man

in Silhouette Christmas Stories 1987

Montana rancher Tate Hollister had to be the grouchiest, grumpiest humbug man widow Maggie Jeffries had ever met. But as the holiay season progressed, Maggie discovered that Tate wasn't completely immune to the Christmas spirit - his loving embrace c...

---

Woman Hater / Mountain Man

MOUNTAIN MAN Everyone in the office described the boss's mysterious older brother as a real woman hater -- an absolute bear of a man. So, when Nicole White had to travel with her ailing employer to his brother's home in Montana, she was prepared ...

---

Fit for a King

FIT TO BE TIED Eccentric neighbor, loyal friend, and totally innocent tease, impish Elissa Dean was exactly what Kingston Roper needed-to get him out of a romantic bind, that is. His sister-in-law's intentions were anything but sisterly, and King ...

---

Rage of Passion

TENDER MERCY A vacation at her godmother's ranch near Abilene would have been the perfect place for Maggie Turner to escape her ex-husband's threats. Perfect, that is, if it hadn't been for Gabe Coleman. Tall, lithe and lean, he was just as blunt, r...

---

Unlikely Lover

AUNT LILLIAN HAD STARTED IT ALL . . . "The boss is fading fast. His last request is that a writer compose his memoirs" was Aunt Lillian's plea. Helping the elderly oilman seemed natural to Mari. But Ward Jessup was anything but old and sickly .....

---

Rawhide and Lace

When Erin left Ty Wade so long ago, she'd vowed never to return. Because of him she'd wrecked her car, her career, and lost his baby. Once a famous model clad in silk and lace, Erin could hardly face the task of mending the tattered pieces of...

---






---

Loveplay

THE SETTING: New York THE CAST: Bett Cambridge, aspiring actress. She had devoted her entire professional life to escaping her backwoods past and was now a Broadway star. The one blot on her resume -- an ill-fated affair with America's most promis...

---

Champagne Girl

BUBBLES GALORE! Underneath her bubbly, carefree facade there was more - much more - to the champagne girl. Catherine Blake maintained high personal standards, including a sense of duty to her widowed mother, which brought her back to Comanche Flat...

---

Eye of the Tiger

A SECOND CHANCE She'd been a teenager with a furious crush, and he'd been an experienced man out to avenge himself on the girl he really loved. Eleanor Whitman hated the memory - and she hated him. But even four years later, the sight and scent of...

---

After the Music

SOLID AS A ROCK Rock star Sabina Cane had heard plenty about the wealthy Hamilton Regan Thorndon III, head honcho of Thorn Oil. His brother, Al, warned her of Thorn's reputation for breaking hearts, but singing was Sabina's life and she was gratef...

---

Love by Proxy

RISKY BUSINESS When Amelia Glenn walked into Worth Carson's boardroom wearing a trench coat and a belly dancer's outfit, Chicago's most powerful constuction magnate was fit to be tied. But that didn't stop Amelia from performing her entire act for t...

---

The Tender Stranger

LOVE WITH THE PROPER STRANGER She'd met Eric Van Meer entirely by chance during an unforgettable vacation in Mexico, and with reckless abandon, she'd agreed to marry the mysterious blond stranger. Dani St. Clair, prim southern bookseller, had expe...

---

The Australian

For two years Pricilla Johnson watched John Sterling manage his cattle station, and at the tender age of eighteen she innocently surrendered her young heart to him. He was big, brash, brazen and Australian. Everyone called it infatuation, Priss knew ...

---

Cattleman's Choice

THE OUTLAW AND THE DEBUTANTE When Carson Wayne approached Miss Mandelyn Bush of Charleston with his outlandish proposal, it was My Fair Lady in reverse. The ornery, reclusive cattleman claimed he wanted to learn how to court a lady, and the gentee...

---

Soldier of Fortune

ADVENTUROUS HEART For Gabby Darwin, working as a paralegal for one of the most famous criminal lawyers in Chicago was a full-time job. J.D. was demanding, and never gave Gabby a thought --until the unforeseen happened and they were on a secret m...

---

Lady Love

HEIRESS INGOGNITO Merlyn Forrest Steele couldn't refuse the offer - work for a living for one month, and her father would stop his clumsy matchmaking attempts. Maybe she'd somehow find a man who had eyes for her, not her bank account, and meanwhi...

---






---

Passion Flower

LOVE BRAND As a successful New York interior designer, Jennifer King led a hectic, fast-paced life. So when a sudden illness cost her her job, she jumped at the chance of a working vacation at a Texas ranch. But life with Everett Culhane, the ...

---

The Rawhide Man

IT WAS A MARRIAGE OF CONVENIENCE. But convenient for whom? Jude Langston had practically kidnapped Bess and brought her to his San Antonio ranch. It wasn't that he'd wanted her so desperately -- his cool green eyes were firmly fixed on the shares...

---

Heart of Ice

STORYBOOK PASSION The last thing in the world romance writer Katriane wanted to do was spend Christmas with her roommate's arrogant, infuriating brother. A rugged Wyoming rancher like Egan Winthrop belonged in New York City about as much as sh...

---

Roomful of Roses

LINE OF FIRE Only one thing stood in the way of Wynn Ascot's marriage--her legal guardian, McCabe Foxe. The tough war correspondent returned from Central America with an injured leg-and with the force of a cannonball invaded her home, her life, an...

---

Diamond Girl

CINDERELLA STORY All Denny Cole ever noticed was her typing speed. But Kenna Dean promised herself that one day the Atlanta lawyer would see beyond his efficient secretary to the woman beneath. It seemed an uphill battle until Denny's partner and ...

---

Snow Kisses

TOO LATE TO LOVE? When Abby went home to the Big Sky country she'd always loved, she seemed more like a wounded bird than a glamorous fashion model. After what had happened in New York she could never let any man touch her again. But Cade McLaren ...

---

Darling Enemy

LOVE CLASH Teddi Whitehall longed to escape from her hectic life as a New York model, and a summer in the wilds of Canada with her best friend's family sounded perfect. But arrogant rancher Kingston Devereaux seemed intent on making her feel anyth...

---

Fire and Ice

Like the heroine of one of her romances, bestselling author Margie Silver was willing to rise to Cal Van Dyne's challenge. The arrogant tycoon vowed that Margie's sister would not marry his younger brother, and Margie was just as determined that the ...

---

Friends and Lovers

FROM FRIENDS TO LOVERS They'd been close for years, but suddenly Madeline hungered for John in a new way. When they finally touched, passion set their souls on fire... but their friendship turned to ashes. Now Madeline feared she was no more ...

---

September Morning

KEEPER OF THE FLAME... At thirty-four, Blake Hamilton was an arrogant lady-killer determined to keep his heart free. But to Kathryn Mary Kilpatrick he was a guardian stricter than the father she'd lost. She tried to rebel in the arms of another man....

---






---

The Cowboy and the Lady

HE WAS A SHADOW FROM HER PAST. Jace Whitehall had given Amanda her first taste of passion. His silver eyes had held a forbidden fascination for her, but at sixteen she had been too inexperienced to understand the fiery message in his searing kisse...

---

Heather's Song

Cole Everett watched Heather Shaw grow from a child into a girl hovering on the edge of womanhood. She had a body ripe for love, a heart ripe for a man's invasion. She sang songs of love, a love she didn't fully understand, but with Cole's help s...

---

If Winter Comes

Charismatic Phoenix mayor Bryan Moreland had already won the devotion of his constituents and was well on his way to getting reporter Carla Maxwell's vote . . . until she found out that the hunky leader wasn't all he claimed to be. Rumor had it the p...

---

At Winter's End

Charming, handsome, dynamic - and the most domineering man Maureen ever hoped to meet - Aaron Russell controlled her life as if she were a child. But at twenty, Maureen was a woman, and more determined than ever to prove her independence. Prepares fo...

---

Sweet Enemy

Wholesome Maggie Kirk had always been wary of commanding cowboy Clint Raygen. So if her best friend's forbidding older brother rubbed her the wrong way, how come she'd chosen his ranch to recover from a broken heart? She knew the dangers that her foe...

---

Love on Trial

Attorney Hawke Grayson was known as a ladies man around town. But reporter Cyrene Jameson felt she was immune to his magnetism. And yet, after being assigned to do a story on Hawke, she found herself wondering if her defenses would hold up. The man h...

---

Dream's End

Make it happen! That's what shy secretary Eleanor Perrie was determined to do! She was fed up with Curry Matherson's treatment of her. His nontreatment, that is. Her tall, dark Texan boss -- the man who consumed her every thought -- barely even loo...

---

To Love and Cherish

Shelby Kane wasn't about to let her friend's bossy brother run her off his family's ranch again! Kingston Brannt kept a tight rein on his emotions, but made it clear he resented her presence - and the passion she stirred in him. Ruggedly handsome and...

---

Now and Forever

Lutecia Peacock was at her wits end! And it was all due to Russell Currie, the stubborn farmer who'd helped raise her, and who now refused to see that she'd grown up. Russell was the most infuriating, tantalizing, devastating man Lutecia had ever kno...

---

Storm Over the Lake

SWEET VENGEANCE Adrian Devereaux would never know how much it hurt her to be near him again, Dana silently swore. Three years had passed since she had written the magazine story that had cost him his entire fortune. Wealthy and successful again, h...

---






---

To Have and to Hold

Just who was Cal Forrest? Shy Madeline Blainn's new neighbor was as mysterious as he was mesmerizing. First, he'd turned her simple world topsy-turvy -- and then her heart. Cal's passionate kisses made falling in love easy -- but just who was she rea...

---

Bound by a Promise

SHE WAS INDEBTED TO HIM. They had met on a lake shore, not even exchanging names, A disturbing encounter that made Katherine understand the kind of power wealth and fame could bring - the kind of power wielded by a man like Garet Cambridge. Then ...

---
Complete Series List in Order
Big Spur, Texas
1) Heather's Song (Jul-1982)
2) Passion Flower (Nov-1984)
Blake Donovan
1) Fit for a King (May-1987)
2) Reluctant Father (Jan-1989)
Friends and Lovers
1) Friends and Lovers (Mar-1983)
2) Rage of Passion (Jan-1987)
Hutton & Co.
1) Once in Paris (Dec-1998)
2) Paper Rose (Dec-1999)
3) Lord of the Desert (Oct-2000)
4) The Texas Ranger (Aug-2001)
5) Desperado (Jul-2002)
Iron Cowboy
1) Iron Cowboy (Mar-2008)
2) Silent Night Man / Tony (Oct-2009)
Long Tall Texans
0.5) The Founding Father (Dec-2003)
1) Calhoun (Jun-1988)
2) Justin (Aug-1988)
3) Tyler (Oct-1988)
4) Sutton's Way (Sep-1989)
5) Ethan (Jan-1990)
6) Connal (Aug-1990)
7) Harden (Mar-1991)
8) Evan (Sep-1991)
9) Donavan (Jan-1992)
10) Emmett (Jan-1993)
11) Regan's Pride (Apr-1994)
12) That Burke Man (Mar-1995)
13) Redbird (Mar-1995)
14) Coltrain's Proposal (Sep-1995)
15) Husbands on Horseback: Paper Husband (Oct-1996)
16) A Long Tall Texan Summer (Jun-1997)
17) Christmas Cowboy (Oct-1997)
18) The Princess Bride (Mar-1998)
19) Beloved (Jan-1999)
20) Callaghan's Bride (Mar-1999)
21) Love With a Long Tall Texan (Aug-1999)
22) Matt Caldwell: Texas Tycoon (Jan-2000)
23) The Texas Ranger (Aug-2001)
24) A Man of Means (Apr-2002)
25) Garden Cop (Jun-2002)
26) Desperado (Jul-2002)
27) Lionhearted (Dec-2002)
28) Lawless (Jul-2003)
29) Man in Control (Oct-2003)
30) Cattleman's Pride (May-2004)
31) Renegade / One Night in New York (Aug-2004)
32) Carrera's Bride (Nov-2004)
33) Boss Man (Nov-2005)
34) Outsider (Jul-2006)
35) Heartbreaker (Sep-2006)
36) Lawman (Jun-2007)
37) Winter Roses (Nov-2007)
38) Iron Cowboy (Mar-2008)
39) Fearless (Jun-2008)
40) Heart of Stone (Sep-2008)
41) Heartless (Jun-2009)
42) The Maverick (Dec-2009)
43) Tough to Tame (Apr-2010)
44) Dangerous (Jun-2010)
45) Merciless (Aug-2011)
46) True Blue (Dec-2011)
47) Courageous (Jul-2012)
48) Protector (Jul-2013)
49) Invincible (Aug-2014)
50) Texas Born (Oct-2014)
51) Untamed (Jul-2015)
52) Defender (Jul-2016)
53) Undaunted (Jul-2017)
54) Unbridled (Jul-2018)
55) Unleashed (Jun-2019)
56) Notorious (Jun-2021)
57) Texas Proud (Oct-2020)
Maggie's Dad
1) Maggie's Dad (Nov-1995)
2) Man of Ice (May-1996)
The Marist Sisters
1) His Girl Friday (Oct-1989)
2) Hunter (Nov-1990)
Men of Medicine Ridge
1) Circle of Gold (2000)
2) The Wedding in White (2000)
3) Diamond In The Rough (Apr-2009)
4) Will of Steel (Dec-2010)
Men of the Hour
1) Night of Love (Aug-1993)
2) King's Ransom (Nov-1993)
3) Secret Agent Man (Jan-1994)
Most Wanted
1) The Case of the Mesmerizing Boss (Mar-1992)
2) The Case of the Confirmed Bachelor (Jun-1992)
3) The Case of the Missing Secretary (Sep-1992)
Ranchers
1) The Rancher's Wedding (Apr-2019)
2) Mistletoe Cowboy (Oct-2020)
Rawhide and Lace
1) Rawhide and Lace (Sep-1986)
2) Unlikely Lover (Dec-1986)
Related Books - 1
1) Magnolia (Jan-1997)
2) The Savage Heart (Sep-1997)
3) Amelia (Jul-1993)
4) Nora (Aug-1994)
5) Noelle (Sep-1995)
Iron Cowboy (Mar-2008)
Silent Night Man / Tony (Oct-2009)
Skylance Ranch
1) To Love and Cherish (1980)
2) The Rancher (Dec-2012)
Soldiers of Fortune
1) Soldier of Fortune (Feb-1985)
2) The Tender Stranger (Sep-1985)
3) Enamored (Apr-1988)
4) Mercenary's Woman (May-2000)
5) The Winter Soldier (Mar-2001)
6) The Last Mercenary (Sep-2001)
Whitehall Saga
1) Lacy (Dec-1991)
2) The Cowboy and the Lady (Aug-1982)
3) Darling Enemy (Oct-1983)
Wyoming Men
1) Wyoming Tough / Rough Diamonds (Oct-2011)
2) Wyoming Fierce (Oct-2012)
3) Wyoming Bold (Nov-2013)
4) Wyoming Strong (Nov-2014)
5) Wyoming Rugged (Nov-2015)
6) Wyoming Brave (Jan-2017)
7) Wyoming Winter (Nov-2017)
8) Wyoming Legend (Nov-2018)
9) Wyoming Heart (Nov-2019)
10) Wyoming True (Nov-2021)
11) Wyoming Homecoming (Nov-2022)
Multi-Author Series List
Fabulous Fathers
Emmett
(Jan-1993)
Mystery Man
(Mar-1997)
June Grooms
The Case of the Confirmed Bachelor
(Jun-1992)
Make-Believe Marriage
Coltrain's Proposal
(Sep-1995)
Man of the Month
1)
Reluctant Father
(Jan-1989)
23)
Hunter
(Nov-1990)
25)
Nelson's Brand
(Jan-1991)
39)
The Case of the Mesmerizing Boss
(Mar-1992)
56)
Night of Love
(Aug-1993)
61)
Secret Agent Man
(Jan-1994)
75)
That Burke Man
(Mar-1995)
89)
Man of Ice
(May-1996)
106)
The Patient Nurse
(Oct-1997)
121)
Beloved
(Jan-1999)
Men of the Year
1)
Beloved
(Jan-1999)
Montana Mavericks
1)
Rogue Stallion
(Aug-1994)
15)
The Bride Who Was Stolen in the Night
(Apr-1998)
The Morcai Battalion
2)
The Recruit
(Dec-2009)
3)
Invictus
(Nov-2015)
4)
The Rescue
(Apr-2017)
5)
The Pursuit
(Apr-2018)
Virgin Brides
The Princess Bride
(Mar-1998)
Callaghan's Bride
(Mar-1999)
Award-Winning Books by Diana Palmer
Heartbreaker
2006 RT Reviewers Choice Award -- Silhouette Desire
The Tender Stranger
1986 RT Reviewers Choice Award -- Silhouette Desire