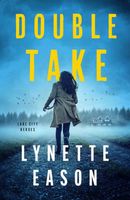 Newest Release
About the Author
Lynette is a member of American Christian Fiction Writers (ACFW), Romance Writers of America (RWA), Mystery Writers of America (MWA), International Thriller Writers (ITW), and Faith, Hope, and Love (FHL) chapter of RWA as well as the Kiss of Death (KOD) chapter. Lynette lives in Simpsonville, South Carolina with her husband and is the mother of two grown (ack! How can that be?) children.
Full Series List in Order
1 - Lethal Deception (Feb-2008)
2 - River of Secrets (Aug-2008)
3 - Holiday Illusion (Nov-2008)
1 - Oath of Honor (Jan-2018)
2 - Called to Protect (Aug-2018)
2.5 - Code of Ethics (Feb-2019)
3 - Code of Valor (Jan-2019)
4 - Vow of Justice (Aug-2019)
5 - Protecting Tanner Hollow (Nov-2019)
1 - Collateral Damage (Jan-2020)
2 - Acceptable Risk (Aug-2020)
3 - Active Defense (Jan-2021)
4 - Hostile Intent (Aug-2021)
1 - When the Smoke Clears (Feb-2012)
2 - When a Heart Stops (Oct-2012)
3 - When a Secret Kills (May-2013)
3.5 - Retribution (Apr-2015)
1 - Always Watching (Feb-2016)
2 - Without Warning (Aug-2016)
3 - Moving Target (Feb-2017)
4 - Chasing Secrets (Aug-2017)
4.5 - Dark Prophecy (Nov-2019)
5 - Driving Force (Mar-2022)
6 - Impending Strike (Jun-2022)
7 - Defending Honor (Oct-2022)
1 - Life Flight (Jan-2022)
1.25 - On the Run (Nov-2022)
1.5 - Heroes in the Crossfire: Four Romantic Suspense Stories Novellas (Jun-2022)
2 - Crossfire (Aug-2022)
3 - Critical Threat (Jan-2023)
4 - Countdown (Aug-2023)
1 - Missing (Jan-2011)
2 - Hide and Seek (Aug-2013)
3 - Christmas Cover-Up (Dec-2013)
4 - Her Stolen Past (Aug-2014)
1 - No One to Trust (Jan-2014)
2 - Nowhere to Turn (Sep-2014)
3 - No Place to Hide (May-2015)
1 - A Silent Terror (Mar-2009)
2 - A Silent Fury (Sep-2009)
3 - A Silent Pursuit (Nov-2009)
4 - Protective Custody (Aug-2010)
1 - Double Take (Jan-2024)
1 - Agent Undercover (Aug-2011)
2 - Holiday Hideout (Dec-2011)
3 - Danger on the Mountain (Oct-2012)
1 - Too Close to Home (Apr-2010)
2 - Don't Look Back (Oct-2010)
3 - A Killer Among Us (May-2011)
3.5 - Gone in a Flash (Jun-2012)
1 - The Lawman Returns (Oct-2014)
2 - Rodeo Rescuer (Sep-2015)
3 - Protecting Her Daughter (Mar-2016)
4 - Classified Christmas Mission (Dec-2016)
5 - Christmas Ranch Rescue (Dec-2017)
6 - Vanished in the Night (Jun-2018)
7 - Holiday Amnesia (Dec-2018)
Multi-Author Series List
3 -
Trail of Evidence
(May-2015)
4 -
Bounty Hunter
(Jul-2017)
The Black Sheep's Redemption
(May-2012)
5 -
Following the Trail
(Feb-2022)
6 -
Explosive Force
(Sep-2018)
8 -
Rescue Mission
(Nov-2022)
4 -
Honor and Defend
(Jul-2016)
Threat of Exposure
(May-2011)
1 -
Justice Mission
(Apr-2019)
Book List in Order:
75

titles
---

---

Lethal Deception

Who wanted her dead? Having rescued Cassidy McKnight from kidnappers in South America, Gabe Sinclair thought his job was done. Not that the former Navy SEAL could ever forget the brave, beautiful single mother. But when the danger followed her hom...

---

River of Secrets

The amnesiac patient in the makeshift Amazon hospital looks familiar to visiting American nurse Amy Graham. This isn't the first time she's seen those blue-gray eyes, the hard lines of his handsome face. When Amy sees his birthmark, she knows exactly...

---

Holiday Illusion

To save a sick, orphaned boy, Anna Freeman must risk her own life. Little Paulo desperately needs a new heart. It's his only Christmas wish--well, that and building his first snowman. For the surgery, Anna must take him to a hospital in the city she ...

---

A Silent Terror

MISTAKEN IDENTITY When Marianna Santino's roommate is killed, Detective Ethan O'Hara can't fathom the motive. Then he realizes the deaf teacher was the intended target. Marianna must have something the murderer desperately wants. But what? Digging f...

---

A Silent Fury

Tragedy strikes Palmetto Deaf School -- twice. With one student murdered and another missing, it's up to homicide detective Catelyn Clark to find the killer -- and probable kidnapper -- fast. She'll even work with her ex-boyfriend, FBI agent Joseph S...

---

A Silent Pursuit

She'd been told her fiancé died in a military training accident, but Gina Santino's gut told her otherwise. Still, she never imagined his killers would come after her. Now she is dodging bullets and running for her own life, not sure who to trust. H...

---

My Deadly Valentine: Dark Obsession

Hang-up calls, graffiti, break-ins at her shop right before Valentine's Day... Someone wants to scare Holly Maddox -- and it's working. Her high school sweetheart, Eli Brody, comes to the rescue, but surely the handsome detective doesn't really plan ...

---

Too Close to Home

THE FBI HAS A SECRET WEAPON. BUT NOW THE SECRET'S OUT. When missing teens begin turning up dead in a small Southern town, the FBI sends in Special Agent Samantha Cash to help crack the case. Her methods are invisible, and she never quits until the c...

---

---

Protective Custody

A WOMAN ON A MISSION Guarding witnesses? All in a day's work for deputy U.S. marshal Carly Masterson. Protecting the judge who was indirectly responsible for her mentor's death? That's another story. Still, she won't let harm come to Judge Nicholas ...

---

Don't Look Back

Twelve years ago, forensic anthropologist Jamie Cash survived a brutal kidnapping, torture, and rape. After years of therapy, she has made a life for herself--though one that is haunted by memories of her terrifying past. She finally lets herself get...

---

Missing

A MOTHER'S WORST NIGHTMARE Her daughter is the most important person in Lacey Gibson's world. So when the girl disappears, Lacey will do anything to find her. Even track down a man she hasn't seen in sixteen years -- U.S. Marshall Mason Stone, the f...

---

A Killer Among Us

Kit Kenyon is a first-rate hostage negotiator. Noah Lambert is a good detective with excellent instincts. The new partners have hardly had time to get used to each other when they are thrown into a grisly murder case. As evidence mounts up and more v...

---

Threat of Exposure

CLUES TO UNLOCK Pages full of indecipherable codes are all that stand between DEA agent Brock Martin and drugs crossing the border. But if he wants to crack the case, he'll have to work with Texas Ranger Gisella Hernandez. Brock feels the case is wa...

---

Agent Undercover

What does little Alex know? The traumatized six-year-old boy hasn't said one word since the unsolved murder of his single mother. And now, the killer is after the child -- and the devoted uncle raising him, Dr. Dylan Seabrook. Working undercover i...

---

Holiday Hideout

SEEKING SHELTER FROM A DEADLY STORM All Dr. Abby O'Sullivan wants for Christmas is to escape her guilt. Yet no matter how far and fast she runs, she can't leave behind her past or the grim secret she carries. Then a stalker's threats send her on a c...

---

When the Smoke Clears

As a member of the North Cascades Smokejumpers, Alexia Allen always takes care of the equipment that keeps her safe. So when she nearly dies in a fire due to equipment failure, she knows something is up. Ordered to take time off while the investigati...

---

The Black Sheep's Redemption

Everyone in Fitzgerald Bay -- except his law-enforcement family -- is convinced Charles Fitzgerald murdered his children's nanny. Condemned by public opinion, his only hope for a replacement nanny to take care of his two-year-old twins is newcomer De...

---

Gone in a Flash

/ Suspense

One ship. One missing person. Four thousand suspects. Connor and Samantha Wolfe are finally taking their family on a much-deserved getaway aboard a luxurious cruise ship. Unfortunately, crime doesn't take a vacation.When a wounded man stumbles into a...

---

---

When a Heart Stops

A killer's deadly game needs new players . . . but someone's about to change the rules As a medical examiner, Serena Hopkins is used to dealing with death. But that doesn't make it any easier when she's called to the eerie scene of a murder -- esp...

---

Danger on the Mountain

After making a new life for herself and her infant daughter in Rose Mountain, widow Maggie Bennett thought they were safe. Getting caught in the middle of a bank robbery changes everything -- and introduces her to policeman Reese Kirkpatrick. He seem...

---

When a Secret Kills

Investigative reporter Jillian Carter knows it's time to put the past to rest. She's tired of looking over her shoulder, letting a killer go free. She's no longer the scared kid who changed her name and disappeared. Now, no matter what the cost, Jill...

---

Hide and Seek

SHE WON'T GIVE UP Erica James has spent the past three years as a skip tracer, hunting down others and hoping one day it will lead to her kidnapped daughter. Now she has a new suspect-Max Powell's missing sister. Max, a private investigator, has f...

---

Christmas Cover-Up

HER STOLEN SISTER Seven-year-old Lucy Randall had been kidnapped in broad daylight fourteen years ago, and now Detective Katie Randall is determined to solve her sister's case. Her only option is to team up with the man whose family hates her. Fo...

---

No One to Trust

Summer Abernathy wakes up one morning to find her husband missing, three men in her home intent on finding him, and the life she's been living based on a lie. Which Kyle Abernathy did she marry? The computer programmer she met in line at the bank? Or...

---

Her Stolen Past

A STOLEN BABY When Sonya Daniels finds a kidnapped baby's birth certificate hidden in her late mother's home, she's shocked. What was her family's connection to the child, still missing for over two decades? And what happened to the little girl? ...

---

Nowhere to Turn

The day Danielle Harding takes her eleven-year-old son, Simon, and flees from her abusive husband is the same day Kurt Harding dies. A relieved Dani believes that she and her son are finally safe, but in reality, things are just heating up. When Kurt...

---

The Lawman Returns

DANGEROUS HOMECOMING Deputy Clay Starke has come home to Wrangler's Corner for one reason only: to solve his brother's murder. Denied the official resources that will help him unravel the case, Clay is forced to rely on his wits -- and on the hel...

---

Retribution

/ Suspense

They thought it was over. But for Jillian and Colton Brady, the terror has only just begun.When their sixteen-year-old daughter Meg is abducted in her high school parking lot after basketball practice, investigative reporter Jillian and detective Col...

---

---

No Place to Hide

It's not every day you see your childhood friend and one-time crush on national news. Jackie Sellers just wishes it were under different circumstances. She can't believe that Ian Lockwood is wanted in connection with a terrorist plot, and she's deter...

---

Trail of Evidence

SAVING HIS SON Why is a dead woman's phone -- evidence in a murder investigation -- in Jonas Parker's son's bedroom? Dangerous thugs are after that phone and his terrified teenager, so the single father turns to Capitol K-9 Unit officer Brooke Cl...

---

Rodeo Rescuer

SHE CAN'T ESCAPE No matter where she runs, rodeo clown Tonya Waters's stalker always finds her. Now he's managed to track her down on the rodeo circuit. If bull rider Seth Starke hadn't saved her, she'd be dead. But when the handsome cowboy is in...

---

Always Watching

The bodyguards of Elite Guardians Agency have more than just skill and prowess in common--they're also all women. When it becomes clear that popular psychiatrist and radio personality Wade Savage has a stalker, his father secretly hires Elite Guardia...

---

Protecting Her Daughter

ANYTHING FOR HER CHILD After someone attempts to abduct her daughter, single mom Zoe Collier flees to a remote ranch for safety. But when the would-be kidnappers follow them to Wrangler's Corner, Zoe must figure out why somebody wants Sophia. Loc...

---

Honor and Defend

A PERILOUS REUNION Framed for a crime he didn't commit, Lee Earnshaw is two weeks out of prison when an ex-con tries to kill him and his former love, K-9 rookie cop Ellen Foxcroft. Recognizing their attacker as a man he met in prison, Lee knows h...

---

Without Warning

Katie Singleton, a partner with the Elite Guardians Protection Agency, stumbles upon her next assignment quite by accident. Spotting blue lights at a familiar restaurant, she stops to investigate, only to discover that owner Daniel Matthews has becom...

---

---

Classified Christmas Mission

UNDERCOVER GUARDIAN Days before Christmas, CIA agent Amber Starke is on the run with her murdered best friend's special-needs son. And they're next on his criminal father's hit list. Amber failed her undercover mission to bring down her friend's ...

---

Moving Target

When Maddy McKay and Quinn Holcombe don't show up for Quinn's surprise birthday party, his friends know that something is very wrong. Their search turns up little beyond evidence that Quinn and Maddy just decided to take off for a long overdue vacati...

---

---

Her Secret Agent

/ Contemporary Romance

Falling for a secret agent only leads to heartbreak. Jennifer Green knows this from experience. She'd loved FBI Special Agent Trevor Hanks once, and then he'd left her Falling for a secret agent only leads to heartbreak. Jennifer Green knows this fro...

---

Bounty Hunter

ON A KILLER'S TRAIL While on a mission to bring his sister's killer to justice, bounty hunter Riley Martelli spots a missing FBI agent in a Colorado national park. When he calls in the tip, he's joined in his search by Special Agent Harper Prenti...

---

Chasing Secrets

Elite Guardians bodyguard Haley Callaghan may be in South Carolina, but when a photo leads investigators in West Ireland to open a twenty-five-year-old cold case, her life is suddenly in danger. Haley knows how to take care of herself; after all, she...

---

Christmas Ranch Rescue

HER CHRISTMAS PROTECTOR When his former crush is suspected of funneling drugs through her ranch, it's DEA agent Nathan Williams's job to find out if Becca Price is guilty. But after Becca is attacked, his top priority becomes protecting her. Con...

---

Oath of Honor

Police officer Isabelle St. John loves her crazy, loud, law-enforcement family. With three brothers and two sisters, she's never without someone to hang out with--or fight with. And she knows they'll be there for her when things get tough. Like when ...

---

Vanished in the Night

Someone is after her and her baby… Danger returns to Wrangler's Corner After saving Kaylee Martin from abduction and delivering her baby boy on the side of the road, Dr. Joshua Crawford can't get them out of his mind. Unfortunately, neith...

---

Called to Protect

For the past year, Chloe St. John has been working as a K-9 cop with her German shepherd partner, Hank. After being dumped by her fiancé for another woman, Chloe has decided that Hank is just about the only male she likes. She's over the whole roman...

---

On the Edge of Danger

/ Christian

Three riveting suspense novels for the price of one!Always Watching by Lynette Eason"One of the best romantic suspense novels I've read in a long time. Highly recommended!"--Colleen Coble, author of The Inn at Ocean's Edge and the Hope Beach seriesBo...

---

Explosive Force

From reporter to witness on the run… Just before the K-9 training center explodes, reporter Heidi Jenks spots the bomber -- and now he wants her dead. While military explosives expert First Lieutenant Nick Donovan doesn't trust journalists, it...

---

Holiday Amnesia

With no memory, who can she trust? A deadly Christmas in Wrangler's Corner Robin Hardy survived an explosion in her university lab -- but her memories are gone. With danger lurking behind every Christmas tree, she needs shelter from the attac...

---

---

Code of Valor

What Detective Brady St. John really needs is a relaxing vacation. Unfortunately, just as the sun is setting on his second day at a friend's cabin on Lake Henley, he hears a scream and races to rescue a woman from her would-be killer. When the killer...

---

Code of Ethics

When Detective Isaac Martinez lands in the ER with a gunshot wound, he pulls through thanks to trauma surgeon Ruthie St. John. But as the witness to a crime and possible corruption, Martinez is at risk from someone intent on silencing him--and those ...

---

Justice Mission

Caught in a killer's sights… Introducing the True Blue K-9 Unit series After K-9 unit administrative assistant Sophie Walters spots a suspicious stranger lurking at the K-9 graduation, the man kidnaps her -- and she barely escapes. With Sop...

---

Vow of Justice

FBI Special Agent Lincoln St. John is living his own personal nightmare. When the woman he loves, Allison Radcliffe, is killed, he devotes his life to tracking down the killers and making them pay for their crimes. He expected it to be a challenge. W...

---

---

Protecting Tanner Hollow

Four nail-biting novellas in one! Lethal Homecoming Nolan Tanner never got over Kallie Ainsworth's sudden, unexplained departure. Now when he comes to her rescue after an attempt on her life, all the old feelings come rushing back. Lethal ...

---

Holiday Homecoming Secrets

A man from her past is back -- to help her solve a holiday murder case. A friend is missing and presumed dead, and detective Jade Hollis is determined to track down the killer. To do that she must team up with private investigator Bryce Kingsl...

---

Collateral Damage

Honorably discharged from the Army after an explosion nearly killed her, former military psychiatrist Brooke Adams has set up shop to help others--but her days of helping military personnel are over. She's got her own battles to fight from her ti...

---

Acceptable Risk

Sarah Denning is a military journalist with the Army in the Middle East when her convoy is attacked and she's taken hostage. When former Army Ranger Gavin Black is asked by his old unit commander--Sarah's imposing father--to plan an extremely...

---

Active Defense

As a former field surgeon in Afghanistan, Heather Fontaine is used to life-or-death situations. She just didn't expect them to follow her home. When she returns from a party to find that someone has broken into her house -- and threatened her fri...

---

Peril on the Ranch

They'll shield her newest charge… no matter what the cost. When an infant is abandoned on her ranch, foster mother Isabelle Trent will do anything for the child -- even put her own life on the line. She might not know who left the little gi...

---

Hostile Intent

Ava Jackson entered the military shortly after high school, but her mother's illness has forced her to request an early discharge. She already lost her father while deployed, and there's no way she's going to let her mother die alone. But...

---

Mountain Fugitive

Their search for a fugitive makes them both targets. Out horseback riding, Dr. Katherine Gilroy accidentally stumbles into a deadly shoot-out and comes to US marshal Dominic O'Ryan's aid. Now with Dominic injured and under her care, she's d...

---

Life Flight

EMS helicopter pilot Penny Carlton is used to high stress situations, but being forced to land on a mountain in a raging storm with a critical patient--and a serial killer on the loose--tests her skills and her nerve to the limit. She survives with F...

---

Following the Trail

Tracking leads in her sister's disappearance could make a K-9 handler the next victim. Lacey Jefferson's search for her missing sister quickly turns into a murder investigation -- thrusting Lacey and her search-and-rescue K-9, Scarlett, into a...

---

Driving Force

He's the last client she wants to protect...Elite Guardians bodyguard/former sniper CHRISTINA SHERMAN has protected uncooperative clients before-but this time, well her client is bossy, headstrong and occasionally eats off the floor. Yes, he's a high...

---

---

Impending Strike

Protecting him just might cost her everything... Elite Guardian Charlie Lee knows that there is no future with the woman he loves-fellow Guardian Lizzie Tremaine. And, he gets it-as a single mom, Lizzie has to protect her daughter. But more than anyt...

---

Crossfire

FBI special agent Julianna James is a top-notch negotiator who has never lost a hostage. Surely she can manage to take care of her much younger sister, Dottie, who showed up unannounced to live with Julianna while she finished her senior year of high...

---

Defending Honor

She'll have to pretend to be his wife to save his life...but what will it cost her heart?Laila Rabbinowitz is all business. Tough and stoic, she was the perfect Mossad agent...until a terrible betrayal led to her worst nightmare. Being a bodyguard wi...

---

On the Run

IT Specialist Daria Nevsky is a highly skilled FBI agent with the ability to hack any computer. She must go on the run to find out who wants her dead--and Dr. Ryker Donahue refuses to let her do it alone....

---

Rescue Mission

A missing baby's trail has gone cold. But this K-9 unit has one last lead… With a baby still missing after months of searching, Rocky Mountain K-9 Unit handler Lucas Hudson and his furry partner must protect the only witness as she recovers f...

---

Critical Threat

FBI Special Agent Grace Billingsley tracks serial killers, using her skills as a psychiatrist and behavioral analyst to get dangerous people off the street and safely behind bars. But prison psychiatrist Sam Monroe knows that just because a killer is...

---

Countdown

A stalker who wants to finish what he started. A US Marshal who's vowed to protect his charge. And one woman who is determined to put the past in the past.Flight paramedic Raina Price has been running so long it's hard to stop. To escape a dangerous ...

---

Christmas in the Crosshairs

/ Contemporary Romance

It's Christmastime and love is in the air. But when these three Elite Guardians walk into the crosshairs of trouble, they find themselves fighting not just for justice, but for the lives of the men they love in this riveting thriller collection!Deadl...

---

Double Take

Detective James Holton has been honorably discharged from the Army Criminal Investigation Division due to wounds sustained when an IED blew up near him. Now with the Lake City Police Department, he's rooming with this good buddy and partner, Cole, wh...

---
Award-Winning Books by Lynette Eason
Always Watching
2017 Carol Award -- Romantic Suspense
No Place to Hide
2016 Carol Award -- Romantic Suspense
When a Heart Stops
2013 Carol Award -- Romantic Suspense
Frequently Asked Questions (FAQ)
Lynette Eason has published 75 books.
The next book by Lynette Eason, Double Take, will be published in January 2024.
The first book by Lynette Eason, Gift of Grace, was published in December 2004.
Yes. Lynette Eason has 13 series.