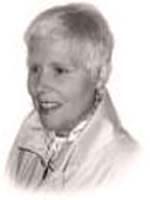 Jessica Steele was born on May 9, 1933 in the elegant Warwickshire town of Royal Leamington Spa., England. In 1967, Jessica married with her husband, Peter and within a very short space of time they had moved from her hometown to the lovely area where they now live.

Her husband spurred Jessica on to her writing career, giving her every support while she did what she considers her five-year apprenticeship (the rejection years) while learning how to write. She published her first books in 1979. Jessica has tried using a typewriter, but it just doesn't work for her. She is much happier writing in longhand, and in actual fact has a dozen or so fountain pens filled and ready to go at the start of any one session. A friend has a secretarial agency and, after deciphering Jessica's writing, returns an immaculately typed manuscript.
Book List in Order:
91

titles
Hired - His Personal Assistant

Cale Masterson is every girl's dream boss -- he's sophisticated and suave. But he makes his new PA Sorrel Oliphant distinctly nervous, not to mention hot under the collar! She's been hired as his PA, but now he seems to be proposing a very diff...

---

The Girl from Honeysuckle Farm

Phinn Hawkins is a stable girl happy with mud on her boots and straw in her hair... She's not fooled by eligible bachelor Ty Allardyce's good looks and sinful smile -- he's impossibly arrogant and annoying! Ty's a hotshot London...

---

Falling For Her Convenient Husband

Nathan Mallory hasn't set eyes on Phelix Bradbury since they conveniently wed. When they meet at an international business conference eight years on, Nathan is intrigued when he sees that Phelix is still wearing her wedding ring.... Now a succ...

---

Her Hand In Marriage

The CEO's surprise proposal... For Romillie, family always came first. So when her mother took ill, Romillie immediately put aside her plans to go to university and stayed home, where she was needed. But now her mother is on the mend, and Romi...

---

The Boss And His Secretary

Promoted: to his wife! When Taryn Webster takes a job as secretary to gorgeous millionaire Jake Nash, she is already fighting her attraction to him. Taryn is determined not to mix business and pleasure, so she tries to keep her distance. But th...

---

Promise of a Family

When Leyne Rowberry offers to look after her eleven-year-old niece, Pip, she certainly doesn't expect to get involved in Pip's search for her real father! Leyne's quest leads her to Jack Dangerfield, who is dangerously charming! He tre...

---

A Most Suitable Wife

MISTAKEN FOR A MISTRESS! Taye Trafford's roommate has run off, leaving Taye in a very awkward position. She needs someone to share her apartment -- and the bills -- fast! So when Magnus Ashthorpe turns up on her doorstep, Taye has no choice bu...

---

Vacancy: Wife of Convenience

Colly Gillingham is in a bind. Not only has she been evicted from her home, but she also needs a job -- and fast! So seeing an advert for a senior secretary at Livingstone Developments, Colly jumps at the chance.... The moment Silas Livingstone se...

---

A Pretend Engagement

It startles the life out of her to come home and find a man in her bedroom! But even more so when Varnie Sutton discovers that the man is CEO Leon Beaumont, her brother's boss! Leon is using Varnie's country house to avoid the media, but when...

---






---

Her Boss's Marriage Agenda

Dating the boss! Erin Tunnicliffe is determined to leave the sleepy little English village in which she grew up and start a career in London! Her new boss is the very handsome, sophisticated executive Joshua Salsbury. And before long, he's tak...

---

A Paper Marriage

She owed him -- his payback was marriage! Lydie Pearson was convinced that she was the one calling the shots when she asked Jonah Marriott for help saving her family's estate. After all, Lydie's father had helped Jonah build his business, so sur...

---

An Accidental Engagement

Claire Farley wakes in hospital to find her memory has deserted her. Yet the biggest shock is her discovery that she's wearing a diamond engagement ring! Claire's fiance is the wonderful Tye Kershaw -- he's perfect husband material: carin...

---

A Professional Marriage

Chesnie Cosgrove is overjoyed when she lands the job of senior secretary to handsome tycoon Joel Davenport. Joel may be demanding to work for, but it's the long line of women trying to date him that's driving Chesnie mad! The tables are tu...

---

His Pretend Mistress

Thank goodness for charming, suave, and handsome city hotshot Harris Quillan! Mallon had thought she was stranded and homeless until Harris came along. After hearing her story, he didn't hesitate to offer her a job as his housekeeper. It all s...

---

Part-Time Marriage

Would she become his part-time wife? How could Elexa stop her family bugging her about finding a "nice" man to marry? Right now, she wanted to concentrate on her career. The solution arrived in the shape of wealthy businessman Noah Peverel...

---

A Suitable Husband

Lukas Travinor demanded that Jermaine move into his home to nurse her sister, Edwina, who was claiming to have hurt her back in order to stay with Lukas.... To add insult to injury, Lukas insisted Jermaine act as his temporary secretary! Determin...

---

The Bachelor's Bargain

His bargain had strings! It was Jarad Montgomery who picked Merren up and dusted her down after she'd been mugged. He even offered to replace her stolen money. Merren was determined to repay Jarad, and he was happy to suggest a solution: b...

---

Marriage in Mind

When Sayre Baxendale summoned Astra to his executive office, she knew without doubt that her only option was to quit her job. Sayre seemed pleased at her resignation, but he had no intention of letting Astra disappear from his life. Instead he ins...

---

Feisty Fiancee

Daisy Galbraith had always loved Robert Furneval but acting platonically and dressing down was the only way she could be part of his life. Then, as chief bridesmaid at her brother's wedding, Daisy was forced into a pretty dress...The best man Rob...

---






---

Bachelor in Need

Could she resist him? Jeger Urquart was in need...of a woman! A millionaire executive, he could command almost anything, but this time only a woman's touch - and, more particularly, Fennia's - would do. Jeger needed a temporary nanny for his ...

---

The Feisty Fiance

Engaged to the boss? Yancie's new job as driver to business tycoon Thomson Wakefield is a challenge--he finds it difficult to conceal his irritation as she struggles with one mishap after another! Yet, Yancie knows her boss is a man with whom ...

---

A Nine-To-Five Affair

FROM NINE TO FIVE IT'S STRICTLY BUSINESS... Emily Lawson has always put her much-loved grandmother before her job, and as a result she's been in heaps of trouble at work! It's crucial that she keeps her new job, but she just can't ...

---

A Most Eligible Bachelor

Two of a kind -- the marrying kind! Holden Hathaway thought he and Jazzlyn were two of a kind -- that neither of them wanted long-term commitment. On the face of it, Holden was right; before Jazzlyn met him, she'd always ended her relationsh...

---

A Wedding Worth Waiting For

The boss has found his bride... Karrie has been instantly smitten by company executive Farne Maitland. His mesmerizing blue eyes and powerful masculinity have won her over, and she's been the envy of her colleagues since they found out just wh...

---

Agenda: Attraction!

Her boss meant business! Saville Craythorne was not amused! He'd discovered that Edney--his new assistant--was in fact the pretty girl he'd asked for a date last Saturday night! Edney was mortified! The tall, handsome stranger who'd...

---

Temporary Girlfriend

Should his every wish be her command? What choice did Elyss have but to put up with Saul Pendleton calling the shots? Because of a series of dreadful mistakes, she owed him a whole lot of money and hadn't a hope of being able to pay him back. How...

---

The Trouble With Trent!

Separate bedrooms? When Trent de Havilland waltzed into Alethea's life, it was a relief to have some adult male company for a change. Her mother, sister and three young nieces were driving her mad and she was desperate to leave home. Then Tren...

---

Married in a Moment

It all happened so fast! Gideon Langford suggested to Ellena that, to gain guardianship of baby Violette, she should marry him. It took Ellena a few seconds to get over her shock - just one of many since Violette's parents went missing on vaca...

---

A Business Engagement

The best of enemies! Carter Hamilton didn't approve of women in the boardroom--especially not redheads who gave as good as they got! Ashlyn Ainsworth certainly didn't want a directorship with Carter Hamilton's company. But, for her ...

---






---

With His Ring

The ruse and the ring! Yorke Mackinnon was determined to get back his grandmother's emerald ring...Grandma had given him two choices: return the ring to her, or give it to the woman he wanted to marry. Sabina was safekeeping her best frien...

---

Unexpected Engagement

Christmas surprise! Lysan was miles away from home at this special time of year. She missed her family and friends, but found it all too easy to forget that she was engaged--to a man she could never love. And the longer she spent with Dante, her L...

---

West of Bohemia

"All I'm asking is that you bring me back some answers." Easy enough for Cara Kingsdale to achieve. She was an experienced journalist, who had leapt at the chance to interview the notoriously difficult Ven Gajdusek. But now Cara couldn...

---

A Wife in Waiting

Everything comes to he who waits.... Josy Fereday, widowed and wary, has decided that she isn't marriage material. But now that her twin sister, Belvia, is happily wedded, Josy must get on with her own life. Dacre Banchereau is offering her...

---

The Marriage Business

Monday's child is fair of face Avena came from a family of beautiful women. Women who traded their looks for wealthy husbands and easy life-styles. But when Avena's turn came, she didn't use her beauty to help herself, she did it for h...

---

The Sister Secret

Double trouble! Belvia and Josy Fereday were twins but, although they looked alike, they were chalk and cheese when it came to their characters. Josy had always been painfully shy, whilst Belvia--well, she wasn't afraid of speaking her mind. ...

---

Heartless Pursuit

I treat all women as they deserve... And Latham Tavenner thought Belvia should be treated with contempt! Trying to protect Josy, her painfully shy twin, from Latham's attention, Belvia had crossed swords with him, and now he thought she was a ...

---

Bachelor's Family

He was two different men! "You must be the most impudent female I've ever employed!" Vere Tolladine had a nerve--how dare he imply that she was the one with the attitude problem? The man was infuriating, objectionable! So why did he...

---

Italian Invader

What Max wanted, Max got And Max wanted Elyn...in Italy ... close to him. To keep an eye on her to determine if she was spying for her former company--at least that's what Elyn thought. After all, what other explanation could there be for her ...

---

Relative Values

The will was outrageous, scandalous ...and legal! Inherited wealth sure wasn't what it was cracked up to be, what with Lyle Hetherington hell-bent on making Kelsa's life one unpleasant confrontation after another. Mind you, Kelsa could...

---






---

Hungarian Rhapsody

Portrait of a woman in love Ella's autocratic father had insisted she have her portrait painted; it was a family tradition. And, over Ella's protests, he'd even commissioned an artist to do it--Zoltan Fazekas, renowned Hungarian painte...

---

Destined to Meet

Was he really Prince Charming? With no job, not much money and no roof over her head, Bevin Pemberton found herself in a heap of trouble. And there was nowhere to turn for help--unless she was willing to act as a drudge for her uncaring stepmother...

---

Bad Neighbours

Feuds had been started over less The dream house Pernelle Richards wanted to buy had been snapped up by a wealthy businessman from London. He bought Myrtle Cottage to use as his weekend retreat. She lost no time in telling Hunter Tremaine exact...

---

His Woman

Appearances can be deceiving Naylor Massingham didn't approve of Leith--he thought she was a gold digger. And he certainly didn't approve of his cousin's involvement with her. He was determined to put an end to their affair, even thoug...

---

Runaway from Love

All's fair in love and war Even so, Delfi couldn't steal her sister's fiance. That's why the offer of a secretarial post in exotic Thailand seemed heaven-sent. She soon discovered her problems were only just beginning. Bangkok w...

---

Without Knowing Why

The situation was bizarre Erith wasn't particularly keen on tracking down her self-centered step-sister. However, she'd agreed to help when Audra vanished into the wilds of Peru after announcing her engagement to Filipo, a man her family h...

---

Flight of Discovery

Quin Quintaro opinion of her wasn't flattering! He'd made that quite clear at their first meeting. " It might be a good idea if you restrained your impulse to insnare everyman you meet while you're in Peru, " he said. Not that Bli...

---

A First Time for Everything

A little excitement was what she wanted So Josslyn's sudden assignment to Egypt came as a delightful surprise. Pity she couldn't say the same about her new boss. Thane Addison. An overbearing, domineering slave driver. And yet, sometime...

---

Hidden Heart

The real truth could never be told! Mornay would never allow anything to harm her beloved sister and her family. That was why she shouldered the blame when wealthy industrialist Brad Kendrick wrongly accused her of being the hit-and-run driver who...

---

Unfriendly Proposition

He had a weakness for attractive women. That's what they said about wealthy financier Stallard Beauchamp. Yet right from their very first meeting he made it quite clear that he considered Farran worthy only of contempt. It wasn't fair....

---






---

Passport to Happiness

Never again would she be fooled by a man's lies To think she'd tracked her errant fiance all over Italy -- only to find him in another woman's arms. Jayme Warren should have been devastated. There was no time to brood, however, over...

---

Frozen Enchantment

It was the chance of a lifetime Any ambitious secretary like Jolene would seize the opportunity to accompany the big boss on a wide-ranging business trip to the Soviet Union. However, impressing Cheyne Templeton with her sterling qualities was...

---

Farewell to Love

So it was all a great sham Meredith had loved Ryan Carlisle at first sight and had been swept off her feet in a dream of romance. The miracle was that Ryan loved her, too. The dream shattered on their wedding day when she accidentally overheard...

---

To Stay Forever

To Stay Forever She book the first to flight to Greece. Kendra's response was prompt after an appeal for help from her cousin Faye, who was married and living in Athens. Fortunately, she found Faye's marital problems were not insurmountab...

---

When the Loving Stopped

There was no doubt she was to blame Whitney Lawford never imagined that when she slipped into an empty bedroom to escape a tedious drunken party, she would wake up next to Sloan Illingworth, the tall, attractive owner of Illingworth International....

---

Without Love

He accused her unjustly! Kassia Finn had been shocked when Lyon Mulholland called her up to his executive office in the London firm where she worked--and fired her! And she was knocked more off balance when he went on to block her attempts to find...

---

Fortunes of Love

His arrogance was insufferable Eden had never before met anyone as rude as Sterne Parnell. His reaction to her brother's wish to marry his ward was positively violent. How could he believe that gentle, enamored Thomas was after money? Obvio...

---

Unfriendly Alliance

Anstey was left holding the baby Her friend Joanna had run away before. That's how she reacted whenever life overwhelmed her, and Lester Quartermaine denying her child's paternity had been a devastating blow. Anstey knew she'd need ...

---

Relative Strangers

Zarah hadn't expected such an icy reception After all, her reason for coming to the little Norwegian village of Dalvik was quite innocent: she wanted to unravel the mystery of her parentage. Yet Stein, her late aunt's stepson, was firml...

---

Beyond Her Control

It was time to live for herself Brooke had held the family together ever since her mother's death, putting off her own dreams for the sake of her father, younger brother and sister. So when her sister, staying at a chateau in France to upgr...

---






---

So Near, So Far

He thought no man was safe from her. On Kacie Peter's first day of work her new boss had the nerve to insinuate she had a less than respectable reputation with men. Worse, he ordered her not to make a play for him -- he had no intention of changi...

---

Misleading Encounter

"I don't even like him!" Willow argued It was crazy, she told herself; it was her lively imagination--but she finally had to accept the truth of what had happened. Willow had firmly decided that when it came time to fall in love, sh...

---

A Promise to Dishonour

Once a rake--always a rake? If only Ashlie's brother hadn't accepted work so far away from London. Perhaps then his wife wouldn't have fallen for her rakish boss and Ashlie wouldn't have had to interfere.. "You drive a hard ...

---

No Honourable Compromise

By fair means -- or foul, Verity intended to win Verity's dream of taking her rightful position in her father's company was snatched from her when her place on the board was given to someone else--and an outsider at that. "That seat...

---

Facade

She'd thought he would prefer her this way London engineer Ellis Galbraith had rejected Sorrel once, for her innocence. Now he was rejecting her for her brittle, worldly sophistication. Why couldn't he realize it was all just an act,...

---

No Holds Barred

She couldn't reveal her true feelings Zare Forturini was convinced that Laine Balfour would say or do anything to get her hands on the Forturini wealth. "It's a pity, " he said contemptuously, "my brother didn't notice your...

---

Bond of Vengeance

She was going to get back at Tarrant Varley Keely realized Tarrant objected to her mother's marrying his father, but did he have to take out his disapproval on her? He seemed intent on making her life miserable. First he blackmailed her int...

---

Gallant Antagonist

Deceit was never part of her nature Jancis Langfield knew that love meant nothing without loyalty and trust. Her parents' bitter divorce had taught her that, never mind that Thorp Kingman thought! Jancis could appreciate what a headache her...

---

Ruthless in All

He took advantage of her sensitivity At first, Arden couldn't unravel the mystery surrounding the overbearing Blane Hunter. His tormented dreams fed her suspicions that he was running from something, and his abusive language revealed a deep-se...

---

Imprudent Challenge

Kelsey could never marry a man like Serle Serle Falconer had hurt her father--led him to financial ruin--and destroyed her parents' marriage. In Japan to visit her father, Kelsey lost no time in finding Mr. Falconer and telling him what a s...

---






---

Tomorrow...Come Soon

Devon's ordeal was only just beginning When her father suddenly announced he had enough money to pay for the expensive operation that would end her years as a cripple, Devon was overjoyed. The joy turned to horror when he confessed he had e...

---

Reluctant Relative

In his eyes, she was just a gold digger... Alandra's mother's dying wish was that Alandra visit the home of her only remaining relatives, the wealthy Todds, who disowned her father many years ago. Alandra arrived at stately, elegant Ros...

---

Tethered Liberty

"Your family still owes mine, senorita." Cally's brother had invited her to attend his wedding in Mexico, but when she arrived, the wedding was off and Rolfe was gone. Could it be true that Rolfe had run away with another woman when...

---

No Quiet Refuge

Which was worse--the scandal or the pain? Mercy Yeomans was regarded as a paragon of virtue in the tiny village where she'd grown up. Then, one passion-filled night with Croft Latimer had altered her quiet existence irrevocably. Turfed out...

---

Intimate Enemies

She had nothing left to lose The accident that claimed her parents' lives had left Amber to languish alone in hospital, certain she had only months left to live. Despair drove her into a romantic encounter with a man she didn't know, an...

---

Distrust Her Shadow

To Darcy it was just another job All she had to do was deliver a letter. But the assignment was not what it seemed - Darcy was the unwitting messenger in a dangerous blackmail plot! Neve Macalister believed she was involved and to prove it he ...

---

Price to Be Met

She'd do anything to save her father! Aldona's father's life hung in the balance and she had to help him--even if it meant selling herself to a man she despised. Traveling with Lionel Downs to Malta as his wife was the price she mus...

---

The Other Brother

Could love exist without trust? Kathryn had been joyously anticipating her wedding to Rex Kingersby... until she found him, one week before their wedding, in bed with his secretary! Horrified, she returned his ring. Kathryn couldn't have k...

---

Dishonest Woman

She wanted only his name, she thought Father! Kimberley's mind screamed. How could you do this to me? For Selwyn Adams's will stated that his daughter could not inherit unless she were married. But Kimberley would never marry. If she co...

---

But Know Not Why

Laurie couldn't help feeling disturbed Was it possible that Tyler Gray was following her-on her tour through China? Everywhere she went the handsome Englishman showed up! You're being overly imaginative, she chided herself. Ever since ...

---






---

Bachelor's Wife

Had she sold her freedom forever? Perry had married Nash Devereux years ago for expediency. He required a wife and she needed the money he was offering. She hadn't seen him since. Now she wanted to wed Trevor Coleman and that meant she had ...

---

Innocent Abroad

'You've been well paid for the bargain." The deep voice over the phone made no sense at all until Reggie's sister Bella hastened to explain the immensity of the problem. It seemed that Bella had agreed to act as Severo Cardenosa...

---

Devil in Disguise

Could she convince him of the truth? Clare Harper arrived in Greece to find Lazar Vardakas accusing her brother of seducing Lazar's young sister. Clare knew it couldn't be true. Even worse, she learned that to appease his great family p...

---

The Magic of His Kiss

"I'm not the first man to kiss you!" Karn Fellingham had the most appalling opinion of Jemma's sister, so it was rather insulting that he mistook Jemma for Christine. Still, Jemma thought she could pull her sister out of trouble...

---

The Other Woman

Romantic involvement was definitely out So Georgina welcomed the platonic friendship she shared with Desmond Warner. He didn't distract her from her job. But when Georgina's new boss, Tallis York, became convinced she was Desmond's ...

---

Turbulent Covenant

Panic made her say Ben's name Blind panic had made Tiffany tell her aunt she was engaged to airline captain Ben Maxwell. Then the simple white lie started to snowball. First Ben insisted that to avoid embarrassment they let the engagement s...

---

Hostage of Dishonour

Tully Vickery was not a criminal But it was understandable that Yate Meachem had accused her of being a thief. After all, he'd caught her at the company safe. "Please don't call the police," she begged him. "I'll do anyt...

---

Pride's Master

Gerry's pride was almost her downfall Gerry Barton, determined to earn a living for herself, her widowed sister and her twin baby nieces, had taken on an impossible task. Stubbornly, she refused to admit it. When she finally collapsed, her ...

---

Hostile Engagement

Why should she agree to this crazy scheme? Lucy thought it would be a simple matter. Somehow, Jud Hemming was in possession of her mother's antique ring that her brother had lost. Lucy would explain--and Jud would give it back. Only it didn...

---

The Icicle Heart

She had turned her back on love Lawson was the dynamic millionaire head of the Alexander Corporation. To Ivory, he was nothing but her boss--and a very daunting, formidable one, too! Certainly she had no feelings of a personal nature for him. Q...

---






---

Spring Girl

Troubled by her parents' stormy relationship, Carrie Slater vowed she'd avoid the marriage trap. Then handsome Stone Harland came pounding on her door in a fury, waving a copy of that flippant farewell note she'd written to Lance Stevens....

---

Intimate Friends

Published as Intimate Enemies She had nothing left to lose The accident that claimed her parents' lives had left Amber to languish alone in hospital, certain she had only months left to live. Despair drove her into a romantic encounter w...

---
Complete Series List in Order
Agenda
1) Pride's Master (Jan-1980)
2) Hostage of Dishonour (Aug-1980)
3) Tomorrow...Come Soon (Mar-1984)
4) Facade (Mar-1985)
5) Misleading Encounter (Sep-1986)
6) Beyond Her Control (Jul-1987)
7) Hidden Heart (Mar-1991)
8) Heartless Pursuit (Jul-1995)
9) Agenda: Attraction! (Jan-1999)
10) His Pretend Mistress (Apr-2002)
11) Her Boss's Marriage Agenda (Mar-2004)
12) The Boss And His Secretary (Jun-2007)
13) Hired - His Personal Assistant (Jan-2010)
Familiar Circle
1) Spring Girl (Oct-1979)
2) The Icicle Heart (Nov-1979)
3) The Other Brother (Sep-1982)
4) Intimate Enemies (Jun-1983)
5) Reluctant Relative (Jan-1984)
6) Relative Strangers (Sep-1987)
7) Relative Values (Apr-1994)
7) Promise of a Family (Oct-2006)
Fereday Twins
1) The Sister Secret (Nov-1995)
2) A Wife in Waiting (Jul-1996)
The Marriage Pledge
1) The Feisty Fiance (Jan-2000)
2) Bachelor in Need (Aug-2000)
3) Marriage in Mind (Nov-2000)
Master Alliance
1) No Honourable Compromise (Apr-1985)
2) Unfriendly Alliance (Jun-1988)
3) Fortunes of Love (Aug-1988)
4) Without Love (Feb-1989)
5) Unfriendly Proposition (Dec-1990)
6) Without Knowing Why (Jan-1992)
Wedding Magic
1) The Magic of His Kiss (Mar-1981)
2) When the Loving Stopped (May-1989)
3) Runaway from Love (Jun-1992)
4) Destined to Meet (Mar-1993)
5) A Wedding Worth Waiting For (Sep-1999)
6) An Accidental Engagement (Mar-2003)
7) Falling For Her Convenient Husband (Mar-2009)
Multi-Author Series List
Contract Brides
10)
Vacancy: Wife of Convenience
(Apr-2005)
Family Ties
The Sister Secret
(Nov-1995)
High Society Brides
A Paper Marriage
(Sep-2003)
Holding Out for a Hero
Unexpected Engagement
(Dec-1996)
In Her Shoes
8)
The Girl from Honeysuckle Farm
(Jan-2010)
Kids & Kisses
Bachelor's Family
(Apr-1995)
Marrying the Boss
Agenda: Attraction!
(Jan-1999)
Nine to Five
16)
A Professional Marriage
(Oct-2002)
23)
Her Boss's Marriage Agenda
(Mar-2004)
Simply the Best
With His Ring
(Jun-1997)
To Have and To Hold
Part-Time Marriage
(Dec-2001)
Today's Woman
The Marriage Business
(May-1996)
Whirlwind Weddings
Married in a Moment
(Apr-1998)
White Weddings
A Wedding Worth Waiting For
(Sep-1999)