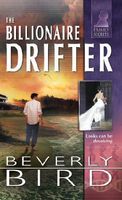 Newest Release
About the Author
By the age of five Beverly Bird knew she would be a writer, and she turned seriously to writing when she was 22. She decided that it was now or never — and Emeralds in the Dark was born, published by Silhouette to launch the Intimate Moments line in 1983. Since then, she has published 20 books with Silhouette as well as several romantic suspense and historical novels. She prefers strong heroines with hidden soft spots and a penchant for getting themselves into trouble, figuring that she has had some experience herself in that area.

Though she has lived in several places in the United States, she returned to her roots to live on a barrier island off the coast of New Jersey with her son and a Chihuahua named Taco, where periodically she risks running into that chemistry teacher. But these days, she is much less rebellious and tends to tuck tail and run when she encounters someone she probably ticked off 25 years ago! She loves to hear from readers but admits that she is seriously negligent about actually traveling to the post office and snail-mailing her replies. She asks that anyone who would like to contact her please do so via email at [email protected]
Full Series List in Order
1 - It Had to Be You (Dec-1999)
2 - I'll Be Seeing You (Sep-2000)
3 - Out of Nowhere (Jul-2001)
1 - Comes the Rain (Oct-1990)
2 - Touch the Sun (May-1994)
1 - Loving Mariah (Jun-1997)
2 - Marrying Jake (Aug-1997)
3 - Saving Susannah (Oct-1997)
1 - A Man Without Love (Mar-1995)
2 - A Man Without a Haven (May-1995)
3 - A Man Without a Wife (Jul-1995)
4 - Undercover Cowboy (May-1996)
5 - Compromising Positions (Apr-1997)
6 - Loving Mariah (Jun-1997)
7 - Marrying Jake (Aug-1997)
8 - Saving Susannah (Oct-1997)
9 - I'll Be Seeing You (Sep-2000)
10 - Out of Nowhere (Jul-2001)
11 - All the Way (Sep-2002)
12 - In the Line of Fire (Mar-2002)
Multi-Author Series List
The Billionaire Drifter
(Dec-2003)
Doctor Seduction
(Jan-2002)
In the Line of Fire
(Mar-2002)
Book List in Order:
33

titles
---

Emeralds in the Dark

HE WAS THE LIGHT IN A WORLD OF SHADOW. Courtney thought she had come to terms with the blindness that was slowly stealing over her. Then Joshua stole into her life. Joshua, with his amber eyes that shone through the darkness. Joshua, whose daughte...

---

The Fires of Winter

FROM THE ASHES OF THE OLD . . . Heather Cavelle had made the acquaintance of violent death and sought never to face that dark spectre again. As editor of a small paper she tried to write only of the good in the world. Then David Sullivan took ...

---

The Best Reasons

LIKE SHIPS THAT PASS IN THE NIGHT . . . Sabrina Caide ran the marina on Thunder Cay, the island that was her refuge from an unhappy former life. Then Chase Cutter entered the harbor and took over her days--and her nights--forcing her back into the...

---

Fool's Gold

CAUGHT! Devon Jordan was devastated when she saw Clay Wyatt. A year ago she'd fallen hard for him--just before the bottom dropped out of her world. A year ago she'd been part of society, not catering its parties. Her bank account had been full ...

---

All the Marbles

HEARTBREAK HOTEL The inn she had inherited from her father was failing, so Jenny took a leave of absence from her prestigious job in San Francisco and headed for Little Beach, Oregon, an island as small as its name implied. It was too small, in...

---

Ride the Wind

FIRST LOVE, LAST LOVE . . . At nineteen Kendra had been in love with Sloan Durant, but after one kiss that seared itself into her memory but apparently meant nothing to him, he'd abandoned her, to marry another woman. Kendra had left ranching a...

---

A Solitary Man

FIRST IMPRESSIONS aren't always the correct ones. Stephanie Carnsbrough was an heiress, so Jared knew she had to be snooty, flighty and completely self-centered. And Stephanie was sure Jared was cold and invulnerable, a man destined to go through ...

---

To Love a Stranger

TRAPPED IN A LIE Tyler Cort needed answers. He couldn't understand Samantha Gate's wariness whenever he got close to her, and he'd become determined to learn her secrets. No doubt about it. The woman was hiding something. What Sam couldn't tell...

---

Comes the Rain

Gray Eyes, a courageous Navajo medicine woman, and warrior chief Hawk battle to protect their love and heritage from the encroaching ways of the settlers in the Arizona Territory...

---

---

Touch the Sun

An unforgettable new saga of a proud woman and her people, a story of passion and survival in frontier America... From a shy, innocent girl, Eagle Voice would grow into a woman of strength -- a warrior's woman, bound to a life of danger, struggle...

---

A Man Without Love

A WOMAN WITH A SECRET.. Catherine Landano was running scared, so she hid on a secluded reservation where the vast land could shelter her secrets. Yet enigmatic Navajo Jericho Bedonie didn't want her on his territory. His intimidating stares had he...

---

A Man Without a Haven

A WOMAN WITH A MISSION When headstrong Shadow Bedonie set out to uncover the mystery of the artifacts missing from her land, she never expected a confrontation with Mac Tshongely--or the sizzling attraction she felt. Yet despite her suspicions about...

---

The Pony Wife

They called her Dark Moon, for she was born under the darkened light of a lunar eclipse--and blessed with the gentle gift of healing. As a woman surrounded by superstition, she struggled to gain the trust of her people through kindness and devotion. ...

---

A Man Without a Wife

A WOMAN WITH A LONG-LOST CHILD With a little finagling and a lot of fast talking, Ellen Lonetree could see the child she had given up. But she had to get past his adoptive father, Dallas Lazo--the most intimidating and virile man she'd ever met. A...

---

Walk Into the Night

When a Fire-Star blazes across the night sky, a proud people will rise again. They will fight their enemy on the boundless Texas Prairie ... and one woman will heed the call of her star-crossed destiny. She is known as Storm Trail .... pledged to ...

---

Undercover Cowboy

SWORN TO SERVE AND PROTECT Secret agent Jack Fain had chased his archenemy around the world to a small dude ranch in the heartland ...and to captivating Carly Castagne. Now Jack was the only thing that stood between the killer and is innocent woma...

---

The Marrying Kind

THE WRONG KIND OF MAN Since her husband's death, there hadn't been any room in by-the-books Detective Tessa Hadley-Bryant's life for anything but police work--and that was exactly the way she wanted it. Especially right now, when she was handling ...

---

With Every Breath

Fleeing from her deranged ex-husband, Maddie Brogan returns with her child to an island off the coast of Maine where she spent her early childhood. Although Maddie has no memory of the tragedy that made her leave so long ago, the islanders will never...

---

Compromising Positions

DEADLY DESIRES ... PASSIONATE ALLIANCES A prominent socialite had been murdered. And all the evidence pointed to District Attorney Jesse Hadley and Chief Medical Examiner Angela Byerly -- but they were both innocent. Now they had to work together ...

---

---

Loving Mariah

FAMILY FOUND After years of desperate searching, Adam Wallace had finally discovered his kidnapped son living in the Pennsylvania Dutch heartland. But before Adam could reclaim his child, he had to prove his worth to lovely schoolteacher Mariah Fi...

---

Marrying Jake

HE COULD NEVER BE A HUSBAND Policeman Jake Wallace had a jaded heart--and he'd vowed no woman would snag it. Then he began the kidnapping investigation--and met Katya Essler, a gentle beauty who awakened his lonely soul .... SHE WAS MEANT TO BE A...

---

Saving Susannah

A WOMAN... Widowed dad Joe Lapp needed help. A nanny for his children, a woman to soothe his soul. And when Kimberly Mancuso showed up on his doorstep, looking for her long-lost brothers, his prayers were answered.... A HOME... Kimberly's daught...

---

When Winter Comes

Cassidy Gallagher has the perfect life - she's a savvy attorney with one of Savannah's foremost law firms, she's having a convenient if passionless affair with one of the partners, and she owns a magnificent apartment high above panoramic views of th...

---

It Had to Be You

THEY WERE MEANT TO BE TOGETHER Gabriel Marsden was on a quest for the truth, and he didn't want anyone's help. This tall, dark, enigmatic man was used to living his life alone in the shadows. But then Shawna Collies fell into his arms--and she ref...

---

I'll Be Seeing You

SURPRISE #1: Her client, dead in his salad plate. SURPRISE #2: Detective Raphael Montiel. Caterer Kate Mulhern's life was suddenly full of surprises. And her knee-buckling attraction to the rogue cop assigned to protect her was the biggest shoc...

---

Out of Nowhere

The beautiful Philadelphia socialite with the drop-dead attitude wasn't exactly the kind of murder suspect Fox Whittington was used to. He couldn't figure out whether he should haul her off to jail -- or just take her in his arms and kiss her sensele...

---

Ten Ways to Win Her Man

She was the hotshot CEO of a multimillion-dollar company. But when it came to Maxwell Padgett, Danielle Harrington was lost. Though he was too arrogant, he was also too darn hot -- to let get away! What she needed to win this man was a plan.... Ma...

---

Doctor Seduction

L.S.C.C. MEMBER: Incurable charmer Dr. Sam Walters SOCIAL STATUS: Loves his freedom but is waiting for the right woman METHOD OF SEDUCTION: Gives new meaning to the Term "Operating Room" After they survived a traumatic ordeal together, Dr. Sam Wal...

---

In the Line of Fire

After six years in jail for a crime he didn't commit, ex-mobster Danny Gates was ready for a new life, and hoped to find it helping troubled kids at the local rec center. But when sassy, sexy Molly French showed up, Danny knew playtime was over. Offi...

---

---

All the Way

THE GREATEST RISK Daredevil Hunter Hawk-Cole had a restless spirit and a thirst for adventure that had always ruled his life. He hadn't planned to stop for anything or anyone -- until he came face-to-face with the daughter he had never known about...

---

Playing by the Rules

RULE#1: POSITIVELY NO FALLING IN LOVE ALLOWEDSam Case had a killer smile and a laid-back charm that had women swooning at his feet and crying their hearts out over his playboy ways. Suave on the outside, but vulnerable on the inside, Sam wanted out o...

---

Risking It All

This was the case that could make or break Grace Simkanian's career as a defense attorney, but her client, Aidan McKenna, wasn't making it easy for her. The charming cop enjoyed provoking and challenging her -- inspiring emotions that were anything b...

---

The Billionaire Drifter

Subject: Maxwell Strong, real-estate developer Family History: Self-made billionaire with blue-collar roots Deepest Secret: Keeping his identity hidden from the world Billionaire Max Strong was enjoying living under the radar on the remote i...

---
Award-Winning Books by Beverly Bird
Out of Nowhere
2001 RT Reviewers Choice Award -- Silhouette Intimate Moments
Walk Into the Night
1996 RT Reviewers Choice Award -- Historical Novel
Frequently Asked Questions (FAQ)
Beverly Bird has published 33 books.
Beverly Bird does not have a new book coming out soon. The latest book, The Billionaire Drifter, was published in December 2003.
The first book by Beverly Bird, Emeralds in the Dark, was published in June 1983.
Yes. Beverly Bird has 4 series.