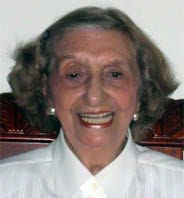 Bibliography:

124 Books

First Book:

November 1969

Latest Book:

January 2008

Rating:
About the Author
Prolific writer Anne Hampson was born in England. As a child, her dream was to become a teacher and writer. However, due to the financial depression after WWII, it was necessary for her to leave her studies and go to work. She left work to become a housewife after she married. When her marriage dissolved, she returned to work and lived in a small caravan. When Manchester University decided to trial older women, she applied and eventually graduated. She then decided to fulfill her earlier ambition to write a book.

She started writing for Mills and Boon in the late 60s. She went on to become the launch author for Harlequin Presents in 1973. In fact, she was the one who came up with the books series title and some of her best work came from that line.

Hampson retired in 1988. In 2005, she published two romances and a crime novel. She has also written an autobiography called "Fate Was My Friend".