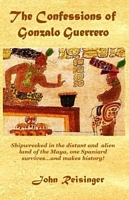 Newest Release
Bibliography:

10 Books - 1 Series

First Book:

March 2000

Latest Book:

April 2018
Full Series List in Order
1 - Death on a Golden Isle (Oct-2011)
2 - Death Of A Flapper (Jan-2012)
3 - Death at the Lighthouse (Aug-2012)
Book List in Order:
10

titles
---

Evasive Action: The Hunt for Gregor Meinhoff

In the darkest days of World War 2, a German U-boat officer escapes from a prisoner of war camp in northern Canada with a secret that could lead to a Nazi victory. Fearing disaster, the Canadians team a veteran Royal Canadian Mounted Police inspector...

---

The Duckworth Chronicles

Who says ducks have a dull life? Just ask Duckworth, the most remarkable waterfowl on the Chesapeake Bay. If he isn't looking for pearls in oyster shells, or hitching a ride on a balloon, or trying to outwit the peanut butter and jellyfish, he's boun...

---

Death on a Golden Isle

On an isolated island off the Georgia coast stands America's most exclusive club for the most wealthy and powerful men in the country. Outsiders are not welcomed and nothing is permitted to interrupt the rhythm of daily life. But when one of the memb...

---

Death Of A Flapper

In 1922, all Max and Allison Hurlock wanted was a quiet life on Maryland's sleepy Eastern Shore, but a late night visit from an old friend plunges them into the double murder of a society couple in a locked room. Along the way they encounter flappers...

---

Death at the Lighthouse

Nothing much ever happened at the Devil's Elbow lighthouse on the Chesapeake Bay, until the keeper is found dead and splattered with blood from someone else. The police suspect local bootleggers, but Max and Allison Hurlock soon find that the victim ...

---

Death Across the Chesapeake

In the latest Max Hurlock Roaring 20s Mystery, set in 1926, the Hurlocks are back on Maryland's sleepy Eastern Shore to settle down to a quiet life after years of solving murders. But when a local stockbroker is killed in his locked office in a build...

---

Death and the Blind Tiger

As New York's resident card expert and wealthy man about town in the 1920s, Ellsworth Connelly was living a riotous bachelor life and leaving a string of disappointed women and the occasional outraged husband in his wake. But the good life came to a ...

---

Death in Unlikely Places

In 1926, the Florida real estate boom is falling apart and someone is killing the biggest real estate developers in spectacular and impossible ways. One is stabbed in his locked office, apparently while shooting at the killer; one is killed while in ...

---

---

The Confessions of Gonzalo Guerrero

Would-be Conquistador Gonzalo Guerrero is shipwrecked on the Yucatan coast of Mexico in 1511 and captured by the Maya. After a hazardous struggle to survive in this bizarre and bloody new land, he becomes a Mayan warrior and marries a Mayan woman, th...

---
Frequently Asked Questions (FAQ)
John Reisinger has published 10 books.
John Reisinger does not have a new book coming out soon. The latest book, The Confessions of Gonzalo Guerrero, was published in April 2018.
The first book by John Reisinger, Nassau, was published in March 2000.
Yes. John Reisinger has 1 series.