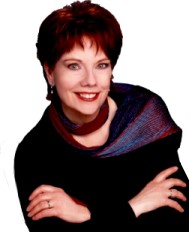 About the Author
Jayne Ann Castle was born on March 28, 1948 in Borrego Springs, California. She obtained a B.A in History and a Masters degree in Library Science. After her graduation, she married with Frank Krentz, an engineer. She worked in the Duke University, when she published her first novels in 1979.

Now, Jayne Ann Castle Krentz with her seven pennames is considered a pillar in the contemporary romance genre. For some years, she only uses three pennames for each of three different periods from time: "Jayne Ann Krentz" (her married name) from the present, "Jayne Castle" (her birth name) from the future and her most famous penname: "Amanda Quick" from the past. She is famous for her work ethic, beginning her writing by 7 am six days a week. Her heroines never are damsels in hardships, they are often heroes. Her novels also contain mystery or paranormal elements.
Full Series List in Order
1 - Copper Beach (Jan-2012)
2 - Dream Eyes (Jan-2013)
1 - Dreams Part One (Dec-1988)
2 - Dreams Part Two (Dec-1988)
1 - Eclipse Bay (Jun-2000)
2 - Dawn in Eclipse Bay (May-2001)
3 - A Summer in Eclipse Bay (May-2002)
1 - The Vanishing (Jan-2020)
2 - All the Colors of Night (Jan-2021)
3 - Lightning in a Mirror (Jan-2022)
1 - Gift of Gold (Jul-1988)
2 - Gift of Fire (Jan-1989)
1 - The Pirate (Feb-1990)
2 - The Adventurer (Apr-1990)
3 - The Cowboy (Jun-1990)
1 - Sleep No More (Jan-2023)
2 - The Night Island (Jan-2024)
1 - White Lies (Feb-2007)
2 - Sizzle and Burn (Jan-2008)
3 - Running Hot (Jan-2009)
4 - Fired Up (Jan-2010)
4.5 - The Scargill Cove Case Files (Dec-2011)
5 - In Too Deep (Jan-2011)
1 - When All the Girls Have Gone (Nov-2016)
2 - Promise Not to Tell (Jan-2018)
3 - Untouchable (Jan-2019)
1 - Light in Shadow (Jan-2003)
2 - Truth or Dare (Jan-2004)
Multi-Author Series List
2 -
White Lies
(Feb-2007)
3 -
Sizzle and Burn
(Jan-2008)
5 -
Running Hot
(Jan-2009)
7 -
Fired Up
(Jan-2010)
9.5 -
The Scargill Cove Case Files
(Dec-2011)
10 -
In Too Deep
(Jan-2011)
1 -
Fired Up
(Jan-2010)
1 -
In Too Deep
(Jan-2011)
1 -
Sweet Starfire
(Mar-1986)
2 -
Crystal Flame
(Nov-1986)
2 -
A Coral Kiss
(Apr-1987)
4 -
Family Man
(Oct-1992)
5 -
Connecting Rooms
(Jun-1995)
6 -
Absolutely, Positively
(Feb-1996)
7 -
Soft Focus
(Jan-2000)
8 -
All Night Long
(Jan-2006)
Joy
(Sep-1988)
The Private Eye
(Jan-1992)
Book List in Order:
79

titles
---

Uneasy Alliance

He had a definite eye for beauty Meeting Torr Latime was the last thing Abby Lyndon expected from her Japanese flower-arranging class. He was dynamic, good-looking, sexy - and he created much better floral arrangements than she did! He was also th...

---

Call It Destiny

Her perfect arrangement left out love Beautiful impetuous Heather Strand had big plans for running the family's Tucson resort. And one in particular was quite unorthodox. She wanted a marriage of convenience with devilishly handsome Jake Lavender,...

---

Ghost of a Chance

Once, he'd almost been her lover Asking a favor of Julian Aries wouldn't be easy, Anne Silver knew. Months earlier they'd parted on no uncertain terms. Now she fervently needed the handsome ex-agent's help to trap some fake psychic investigators. ...

---

Legacy

"Come into my parlor," said the spider to the fly Honor Mayfield didn't know it yet, but she was about to walk into a trap. She thought that her chance meeting with Conn Landry was a fortunate stroke of luck, but actually Conn had planned to lure ...

---

Man With a Past

Devastatingly sexy... Those words described Cole Stockton to a T, Kelsey Murdock decided. But Cole was also a man of mystery--and that worried her. A relationship should be honest, open from the start, and he seemed to have something to hide .... ...

---

The Waiting Game

The answer was crystal clear... Sara Frazer had no choice. She had to break into Adrian Saville's house to look for clues to the whereabouts of her Uncle Lowell. And once she was inside, she couldn't help doing some additional snooping around - just...

---

Witchcraft

A most unnerving situation... Mystery writer Kimberly Sawyer had a mystery of her own to solve. Someone had sent her a single blood-red rose--but it was no loving gesture. And then one-time acquaintance Darius Cavenaugh showed up at her door un...

---

True Colors

Her heart was on the line Jamie Garland loved working for the eccentric Miss Isabel. Her job often threw her into the company of the most fascinating people . . . like Cade Santerre. From the start, he made no secret of the fact that he desired he...

---

Sweet Starfire

/ Science Fiction Romance

She was Cidra, an ethereal, fiery-haired beauty, raised amid the serenity and shelter of a spiritual race, but belonging to another people, the so-called Wolves. He was Teague Severance, a ruggedly handsome adventurer, a Wolf used to taking - and get...

---

---

Twist of Fate

HANNAH HAD BEEN CONTENT WITH HER QUIET LIFE. SUDDENLY SHE WAS THE CENTER OF A CORPORATE BATTLE, A SCIENTIFIC MYSTERY AND THE TARGET FOR MURDER! Cloistered as a faculty member at a small college, beautiful Hannah Jessett could almost forget her fam...

---

The Ties That Bind

Like a moth to a flame . . . From the moment Shannon Raine met Garth Sheridan she was inexplicably drawn to him. The dark, handsome stranger stirred something deep and primitive within her. Garth seemed to sense the same almost mystical link, a...

---

Between the Lines

Wedlock to deadlock... The honeymoon was never supposed to end, Amber Langley reflected wryly. but at the rate she and Gray were going, it wouldn't even get off the ground! Amber had married Gray with her eyes open. Endearing and warm, he was ...

---

Crystal Flame

HE WAS FIRE... SHE WAS ICE... TOGETHER THEIR PASSION WAS A CRYSTAL FLAME A woman of glittering eyes and cool celestial bearing, she is Kalena, the last survivor of a proud heritage. Now, disguised as an innocent country girl, she is on a deadly se...

---

The Family Way

They'd created a new life . . . together Having a baby was supposed to be a joyous occasion, but Pru Kenyon wasn't smiling. True, her relationship with live-in love Case McCord was both electrifying and deeply satisfying. But she didn't have the b...

---

A Coral Kiss

He Fulfilled Her Most Sensual Dreams, But Could He Save Her From Her Most Terrifying Nightmares? For months Amy Slater had been pushing Jed away. . . at the same time her heart demanded she pull him close. She knew so little about him, except that...

---

The Main Attraction

The whole town was buzzing Filomena Cromwell's return home after ten years set small, sleepy Gallant Lake on its ear. Gorgeous, successful and driving a flashy Porsche, she was no longer the mousy girl who'd once found her fiance in bed with anoth...

---

Chance of a Lifetime

He was a real pro There was nothing subtle about security agent Abraham Chance. He didn't like whiners and he didn't like weaklings. Rachel Wilder was neither--it took guts to plot against the formidable Mr. Chance. After he'd wrongly implicate...

---

Midnight Jewels

Would His Kisses Free Her Deepest Desires...Or Make Her a Prisoner of Love? From the moment Croft Falconer walked into her West Coast bookstore, Mercy felt drawn to him. He radiated an aura of mystery and a raw, primitive maleness that made her sh...

---

Test of Time

Just married... On her wedding night, Katy Coltrane was thrilled by her husband, Garrett, whom she'd secretly adored for years. A devastating lover, he awakened all the passion in her. But the second revelation about her groom, the bride greeted w...

---

---

Full Bloom

She had blossomed... Emily Ravenscroft had changed! Too often in the past she'd fallen for dashing suitors with their eyes on her family's thriving business. Too often she'd been saved from disaster by her parents' troubleshooter, Jacob Stone, lon...

---

Gift of Gold

Destiny found them, and rapture, wild and free, opened their hearts... As she fled to safety in the dark of the Mexican night, Verity Ames could not see the man who had saved her from attack... but he was determined to see her again. Two months l...

---

Joy

The Montclair Emeralds and Joy Solid, dependable types - that was how Virginia Middlebrook and A.C. Ryerson saw themselves. Far from daring usually, they decided to take a chance and explore their friendship. And sharing a Caribbean holiday seemed...

---

---

Dreams Part One

History was repeating itself Diana Prentice needed a break from the power games of the corporate world. She picked the charming mountain town of Fulbrook Corners as her sanctuary, not knowing that mysterious forces had lured her to the scene of a...

---

Dreams Part Two

They were bound by fate Pregnant! Diana Prentice knew she should be ecstatic - bearing Colby Savagar's child - but she wasn't. The idea of motherhood frightened her. Almost as much as the recurring dreams that told her she needed Colby...dreams th...

---

Gift of Fire

They were destined for passion -- and adventure! Troubled thoughts haunted Verity Ames when she considered the uncontrollable passion that bonded her to Jonas Quarrel. The world saw him as a Renaissance scholar. Few people knew about the first a...

---

A Woman's Touch

She planned to come out on top As Kyle Stockbridge's executive assistant, Rebecca Wade already knew him quite intimately. She knew that the man was indomitable--and certainly not used to being outdone by a woman. So when she inherited the land he ...

---

Lady's Choice

He could forget the dividends! Juliana Grant naturally assumed that once she'd been intimate with her man she was free to pop the question. But when Travis Sawyer turned her down flat, Juliana pulled the sheets out from under him. From now on all ...

---

The Pirate

Reality was much more satisfying Katherine Inskip's ideal man didn't exist in this century. Nevertheless, her dreams and the books she wrote were dominated by a swashbuckling pirate. She'd never imagined she'd encounter him in the flesh . . . unti...

---

---

The Golden Chance

SHE'S GOT A SHARE IN HIS FAMILY'S FORTUNE. HE'S INTERESTED IN HER ASSETS. IT WAS LOVE AT FIRST FIGHT. Stunning, stubborn and independent, Philadelphia Fox lost the best friend she ever had because of the fabulously rich and powerful Lightfoot fam...

---

The Adventurer

She believed in happy endings When romance writer Sarah Fleetwood hired an ex-adventurer to help her locate an old family heirloom, she fully intended to live out her secret fantasy. Anew Gideon Trace was it. Dark, mysterious, dangerously appealin...

---

The Cowboy

High noon drama was cowboy fare Romance writer Margaret Lark knew all about tough cowboys in pin-striped suits: they were the heroes in her books. She wouldn't admit fantasizing about that type of man, though, much less acknowledge the fact that ...

---

Silver Linings

HE WANTS HER BACK. SHE HAS HER DOUBTS. LOVE BURNED THEM ONCE --- NOW THEY'RE TWICE AS HOT! Successful but shy, Seattle art dealer Mattie Sharpe fell for handsome, outspoken, professional adventurer Hugh Abbott at first sight. So she turned up her...

---

Too Wild to Wed?

Swept off her feet... History professor Letty Conroy had led a quiet, scandal-free life--until she found out fiance Xavier Augustine had had her investigated and declared perfect wife material. They Letty set out to prove him wrong. She had some w...

---

Sweet Fortune

SHE'S THE ANGEL OF HIS DREAMS. HE'S THE SEXIEST DEVIL SHE EVEN HEAVEN-SENT LOVE CAN BE HOT AS HELL.... The free-spirited rebel of her powerful family, Jessie Benedict was determined not to marry her father's protege, Sam Hatchard. But no one was ...

---

The Wedding Night

He was tall, dark and eligible... Hotel magnate Owen Sutherland was the last man Angie Townsend expected to marry. After all, his family had been feuding with hers for years. But in three short months, Owen convinced her to be his wife. Angie love...

---

The Private Eye

Play the hero? Not likely! Josh January--A burned-out, beat-up rogue of a private eye. His last case had nearly killed him .... Maggie Gladstone--The vibrant, sexy innkeeper who'd read too many detective novels . . . and wanted badly to believe...

---

Perfect Partners

SHE JUST INHERITED HIS COMPANY HE WANTS TO GET IT BACK EXECUTIVE ACTION: A TAKEOVER OF THE HEART Midwestern librarian Letitia Thornquist didn't have the right stuff to run Thornquist Gear, Inc. That was the bottom-line opinion of Joel Blacksto...

---

Family Man

Almost a decade of working for the high-powered Gilchrist family empire has made Katy Wade sassy, spunky-and secretly determined to open her own business. There's one last problem she has to solve before she feels free to leave. The Gilchrists need a...

---

---

Wildest Hearts

Annie Lyncroft knew her scheme was outrageous. She'd come to the elegant penthouse to meet Oliver Rain, the richest and possibly the most dangerous man in the Pacific Northwest. Annie needed this sensual, secretive corporate maverick for what she wa...

---

Hidden Talents

SHE'S A FREE SPIRIT WITH NO HEAD FOR FIGURES. HE'S A PIN-STRIPED EXECUTIVE WITH NO HEART FOR ROMANCE. IT'S A PERFECT MATCH. Serenity Makepeace knows a lot about whole-grain bread, but she doesn't know beans about business. Her new catalog company...

---

Grand Passion

Cleopatra Robbins has imagined the moment when she'll meet the man of her dreams. But when Max Fortune strides into the Robbins' Nest Inn, a devastating sensation sweeps through her. She knows it's him. And he's all wrong! Head of the giant Curzon...

---

---

Connecting Rooms

In the springtime, our thoughts do turn to love...to the sweet thrill of a first kiss...a romantic walk at twilight...a glance across a crowded room that says, your're mine. Now savor the magic of love everlasting with five new tales of romance and i...

---

Absolutely, Positively

Molly Abberwick, trustee of her late father's foundation, is furious with her new consultant, scientist-philosopher Dr. Harry Stratton Trevelyan. Harry is brilliant, sexy, and absolutely impossible-- and his outrageous suggestion of a scientifically...

---

Deep Waters

Charity Trout and Elias Winter, two of the Pacific Northwest's most powerful corporate figures, are both facing crises of career and the heart. Fate has brought them together in Washington's tiny Whispering Waters Cove, each eager to downsize and sim...

---

Sharp Edges

Eugenia Swift is a young woman of singular sensibilities, and a connoisseur of beauty. As the director of the Leafbrook Glass Museum, she's been asked to travel to Frog Cove Island -- an artistic haven near Seattle -- to catalog an important collecti...

---

---

Eye of the Beholder

At a luxurious Arizona resort, a hard-edged businessman and a beautiful art consultant make a tantalizing mind-body connection--while a killer threatens their piece of paradise. After a career-stalling tangle with a fraudulent gallery owner, Art D...

---

---

Soft Focus

Executive Elizabeth Cabot knows when to cut her losses--and she runs her personal life the same way. So when she learns that Jack Fairfax has deceived her, she's determined to end their romantic relationship. But breaking up their business deal is tr...

---

Eclipse Bay

Eclipse Bay has grown and flourished on the rugged Oregon coast, where the shore can be rocky and forbidding, full of sharp cliffs and hidden coves. But this small town is also filled with secrets as treacherous as the landscape -- and rivalries as...

---

Lost and Found

Cady Briggs is very useful to Mack Easton--her expertise in art and antiques helps his shadowy, low-profile company, Lost and Found, find missing treasures for high-paying clients. But as Cady's beloved Aunt Vesta warns her, being useful to a client...

---

Dawn in Eclipse Bay

Nothing was ever simple between a Madison and a Harte. The feud that had divided their families still simmered. Now, only months after their siblings' wedding, Lillian Harte and Gabe Madison are at each other's throat. Successful CEO Gabe had insi...

---

Smoke in Mirrors

A con artist and seductress, Meredith Spooner lived fast--and died young. But her final scam--embezzling more than a million dollars from a college endowment fund--is coming back to haunt Leonora Hutton. The tainted money is stashed away in an offsho...

---

A Summer in Eclipse Bay

Return to small-town Eclipse Bay, Oregon -- where scandalous passions and decades-old resentments swirl with the relentless fury of a summer storm... Word gets around fast in Eclipse Bay. Nick Harte should know--his family's legendary feud with t...

---

Light in Shadow

Zoe Luce is a successful interior designer in the Arizona town of Whispering Springs who's developed an unusual career specialty-helping recently divorced clients redesign their homes, to help them forget the past and start anew. But Zoe knows that s...

---

Truth or Dare

Interior designer Zoe Luce has found peace and contentment in Whispering Springs, Arizona. She's settling into newlywed life with private investigator Ethan Truax. Few know of her ability to sense the dark secrets hidden within the walls of a house, ...

---

Falling Awake

As a dream interpreter at the Belvedere Center for Sleep Research, Isabel Wright has never lacked attention from the opposite sex. Of course that's because they're hoping she'll shed a little light on their dreams. Lately, however, she's been pining ...

---

All Night Long

Investigative reporter Irene Stenson hasn't been to her hometown of Dunsley, California, since the gruesome night she found both her parents dead on the kitchen floor. Now, seventeen years later, Irene has received a shocking new lead about their dea...

---

White Lies

The bestselling author of All Night Long and Falling Awake takes us beyond the everyday boundaries of the mind--and the heart--in a compulsively readable new novel of power, deception and danger. Level-ten parasensitive Clare Lancaster has resigne...

---

Sizzle and Burn

Raine Tallentyre always tried to heed her late aunt Vella's advice--and keep her paranormal abilities a secret. But when she journeys to Shelbyville, Washington, to clear out her aunt's house, Raine's highly developed sensitivity leads her to a horri...

---

Running Hot

Luther Malone is an ex-cop who walks with a cane. Grace Renquist is a librarian who can read auras. Their only common link is the Arcane Society, the secretive paranormal organization that has teamed them up to find a killer. But even before they re...

---

Fired Up

The New York Times -- bestselling author presents her latest Arcane Society novel and introduces the first book in the Dreamlight Trilogy -- the story of a curse that spans generations, and the love that can heal it. . . . More than three centurie...

---

In Too Deep

New York Times bestselling author Jayne Ann Krentz introduces the Looking Glass Trilogy with her new Arcane Society novel -- the story of a woman who knows too much -- and the psychic detective who loves her.... When Fallon Jones took over the famil...

---

The Scargill Cove Case Files

/ Romantic Suspense

Chilling paranormal suspense in a small California town -- by the New York Times bestselling author of the Arcane Society novels! As the director at Jones & Jones, a psychical investigation agency, Fallon Jones solves crimes of a different nature....

---

Copper Beach

A rare book. An ancient code. An all-new novel from the New York Times-bestselling master of passion and the paranormal. Within the pages of very rare books some centuries old lie the secrets of the paranormal. Abby Radwell's unusual psychic talen...

---

Dream Eyes

The death of her friend and mentor, Evelyn Ballinger, brings psychic counselor Gwen Frazier back to the small town of Wilby, Oregon, and brings back memories she would rather forget. Two years earlier, a killer stalked the members of one of Ballinger...

---

River Road

It's been thirteen years since Lucy Sheridan was in Summer River. The last time she visited her aunt Sara there, as a teenager, she'd been sent home suddenly after being dragged out of a wild party -- by the guy she had a crush on, just to make i...

---

Trust No One

It's no coincidence when Grace Elland finds a vodka bottle next to the lifeless body of her boss, motivational speaker Sprague Witherspoon. The bottle is a terrifying -- and deliberate -- reminder of the horrors of her past. Grace retreats to h...

---

Sharpe Edges

/ Contemporary Romance

Love's passionate snags get the smooth touch in this sparkling masterpiece from Jayne Ann Krentz!She put her art on the line -- and her heart in his hands... Eugenia Swift is a young woman of singular sensibilities, and a connoisseur of beauty. As ...

---

Secret Sisters

Madeline and Daphne were once as close as sisters -- until a secret tore them apart. Now it might take them to their graves. They knew his name, the man who tried to brutally attack twelve-year-old Madeline in her grandmother's hotel. They thought...

---

When All the Girls Have Gone

Jayne Ann Krentz, the New York Times bestselling author of Secret Sisters, delivers a thrilling novel of the deceptions we hide behind, the passions we surrender to, and the lengths we'll go to for the truth... When Charlotte Sawyer is unable t...

---

Promise Not to Tell

A broken promise reveals a terrifying legacy in this electrifying novel from the New York Times bestselling author of When All the Girls Have Gone. A painter of fiery, nightmarish visions throws herself into the sea -- but she'll leave some of ...

---

Untouchable

A man's quest to find answers for those who are haunted by the past leads him deeper into the shadows in this electrifying novel from the New York Times bestselling author of Promise Not to Tell. Quinton Zane is back. Jack Lancaster, consultant...

---

The Vanishing

From New York Times bestselling author Jayne Ann Krentz comes a new gripping romantic suspense trilogy fraught with danger and enigma. Forty years ago in the small town of Fogg Lake, "The Incident" occurred: an explosion in the cave system...

---

All the Colors of Night

Two psychics plunge into a dark world of deadly secrets in this second installment of the Fogg Lake trilogy by New York Times bestselling author Jayne Ann Krentz. North Chastain possesses a paranormal talent that gives him the ability to track do...

---

Lightning in a Mirror

The final installment in the chilling Fogg Lake trilogy by New York Times bestselling author Jayne Ann Krentz. Olivia LeClair's experiment with speed dating is not going well. First there was the nasty encounter with the date from hell who tr...

---

Sleep No More

New York Times bestselling author Jayne Ann Krentz returns with the first novel of the Lost Night Files, an exciting new romantic suspense trilogy about a night that changed three women forever -- but that none of them can remember. Seven months ...

---

The Night Island

The disappearance of a mysterious informant leads two people desperate for answers to an island of deadly deception in this new novel in the Lost Night Files trilogy by New York Times bestselling author Jayne Ann Krentz. Talia March, Pallas Llewe...

---
Award-Winning Books by Jayne Ann Krentz
Falling Awake
2004 RT Reviewers Choice Award -- Romantic Intrigue
Gift of Fire
1988 RT Reviewers Choice Award -- Romantic Adventure
River Road
2014 All About Romance Reader Award -- Best Romantic Suspense
Silver Linings
1991 RT Reviewers Choice Award -- Romantic Suspense
Trust Me
1995 RT Reviewers Choice Award -- Contemporary Romance
Frequently Asked Questions (FAQ)
Jayne Ann Krentz has published 79 books.
The next book by Jayne Ann Krentz, The Night Island, will be published in January 2024.
The first book by Jayne Ann Krentz, Uneasy Alliance, was published in May 1984.
Yes. Jayne Ann Krentz has 10 series.