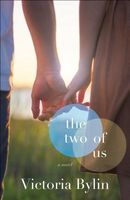 Newest Release
Bibliography:

19 Books - 4 Series

First Book:

July 2003

Latest Book:

March 2019

Rating:
Full Series List in Order
1 - Stay For Christmas: A Son Is Given (Oct-2006)
2 - Of Men and Angels (Jul-2003)
1 - West of Heaven (Jul-2004)
2 - Abbie's Outlaw (Apr-2005)
3 - Midnight Marriage (Jan-2006)
1 - When He Found Me (Mar-2019)
1 - The Maverick Preacher (Feb-2009)
2 - Wyoming Lawman (Oct-2010)
3 - The Outlaw's Return (Feb-2011)
4 - Marrying the Major (Oct-2011)
Multi-Author Series List
Kansas Courtship
(Mar-2010)
Book List in Order:
19

titles
Of Men and Angels

JAKE MALONE HAD NOTHING MUCH TO BELIEVE IN -- UNTIL HE HEARD AN ANGEL SINGING IN THE DESERT.... Under the blazing Colorado sun a miracle happened. Soulless Jake Malone began to care about Alexandra Merritt, an indomitable, heaven-sent beauty, and...

---

West of Heaven

For Everything There Is a Season Be it sorrow, hope or love -- and Jayne Dawson had weathered all three. Widowed before she was truly a wife, she'd found aid and comfort with Ethan Trent, a decent man beset by sorrows of his own. But could the griev...

---

Abbie's Outlaw

"You gotta face the ghosts." More poignant advice the Reverend John Leaf had yet to hear for dealing with his haunted past. A man of God now, he'd done things that would shame the devil himself, not the least of which was loving -- and leaving --...

---

Midnight Marriage

Dr. Susanna Leaf was a woman of startling contradictions, and Rafe LaCroix found every one of them too intriguing for his own good. He couldn't risk staying anywhere for long, but with her alluring innocence Dr. Leaf invited a man to linger -- and ma...

---

Stay For Christmas: A Son Is Given

Denver, Colorado 1865. Katherine Merritt is taking her daughter and going back to Philadelphia, to her parents' home. Her husband of ten years, Reverend William Merritt will not be accompanying them, for Katherine can neither forget nor forgive him! ...

---

The Bounty Hunter's Bride

The long journey across the West ended in sorrow for one hopeful mail-order bride. Dani Baxter stepped off the train in Colorado, only to learn that her intended had died suddenly, leaving three young daughters behind. And suddenly she knew why God h...

---

The Magic of Christmas: The Christmas Dove

Maddie Cutler once snubbed bad boy Dylan McCall, but with nowhere else to turn she has come back to town -- with a babe in arms. Dylan is a reformed man, and on seeing Maddie again he longs to heal her hurt -- and claim her once and for all!...

---

The Maverick Preacher

Once upon a time, he was one of Boston's most righteous ministers. Now Joshua Blue is a guilt-stricken man scouring the West to find the sister he drove away with his pride. When the trail leads him to Denver, a beautiful boardinghouse owner might be...

---

In A Mother's Arms: Home Again

When her troublemaking son vandalizes the town church, Cassie O'Rourke comes face-to-face with town sheriff--and former love--Gabe Wyatt. The honorable lawman offers to help tame her wild child, if he can come courting. For the love of her son, dare ...

---

---

Kansas Courtship

Town founder Zeb Garrison is finally getting his wish -- a qualified physician is coming to High Plains. Yet when Dr. N. Mitchell turns out to be the very pretty Nora Mitchell, Zeb is furious. The storm-torn town needs a doctor, but Zeb needs someone...

---

Wyoming Lawman

Matrimony? Never again for deputy sheriff Matt Wiley. The only good thing from his first marriage is his daughter. His little girl might want a mother, but Matt knows that no woman should have to deal with his guilty secret, or his anger at God. He'l...

---

The Outlaw's Return

J. T. Quinn would know Mary Larue's beautiful voice anywhere. He just never expected to hear her singing in a Denver church. The gunslinger comes to town to reunite with the only woman he's ever loved...but the actress he left behind two years ago is...

---

Marrying the Major

He hired a governess, but what retired officer Tristan Willoughby-Smith needs is a wife. Not on his behalf, but to protect little Dora and Freddie. When Caroline Bradley arrives at his Wyoming ranch, she seems perfectly suited -- capable, efficient, ...

---

Brides of the West: Josie's Wedding Dress

Desperate for someone to help her save her ranch, Josie Bright makes a deal with Ty Donner. Now the man who'd left her waiting at the altar is making her hope for things she had long stopped wishing for....

---

Until I Found You

Finding each other was only the beginning . . . When Kate Darby swerves off a mountain road to avoid hitting a California condor, she ends up trapped in her car, teetering on the edge of a cliff. Terrified, she breathes a prayer that changes her ...

---

Together with You

Sometimes the most unexpected love can be exactly what a heart needs... When a Lost Child warning blares over the mall's PA system, Carly Mason finds the little girl playing with a stuffed rabbit. Something about Penny Tremaine is different. A...

---

Someone Like You

Julia Dare is trying to run her own business, raise her young son, Max, and help her widowed mother. Her biggest worry, though, is keeping Max's father from being a bad influence while still allowing the boy to spend time with his dad. When an accoun...

---

The Two of Us

After two broken engagements, nurse practitioner Mia Robinson is done with dating. From now on, she only trusts herself and God, and she's focused on her eighteen-year-old sister, Lucy, and caring for patients. Just as she applies to work for an inte...

---

When He Found Me

Love Discovered . . . Hope Renewed Once a strong Christian, third baseman Shane Riley lost his faith the night he injured his knee in a freak car accident. Determined to return to professional baseball and to find the sister he treated badly, Shan...

---

---
Frequently Asked Questions (FAQ)
Victoria Bylin has published 19 books.
Victoria Bylin does not have a new book coming out soon. The latest book, When He Found Me, was published in March 2019.
The first book by Victoria Bylin, Of Men and Angels, was published in July 2003.
Yes. Victoria Bylin has 4 series.