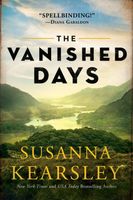 Newest Release
About the Author
I write modern gothic novels that blend historical adventure and modern-day suspense with romance and a touch of something spooky, so they don't fit neatly into any category, really...but they're fun to write!

I live on the north shore of Lake Ontario, east of Toronto, in Canada.

This biography was provided to Amazon by the author or her representative.