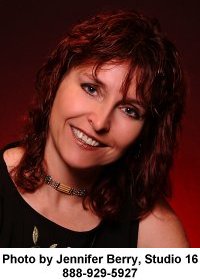 Maggie Shayne was born near Syracuse, New York. As a child, she enjoyed writing and telling stories. Her first novel was developed in her head as she was trying to comfort a sick baby. Days later that first manuscript had been transferred to paper by longhand. Realizing that in order to submit her novel to publishers she needed a typewriter, she took a job watching a neighbor's horses to earn the money. Three unsold manuscripts later she heard that Harlequin was launching their new Shadows line – a perfect fit for her paranormal romances. Shayne's Wings in the Night series was so popular that Silhouette asked her to continue the series even after the Shadows line ended.

She has been on the New York Times bestseller list and has published over 50 novels. She won the RITA in 2005.

She lives in a 100-year-old farmhouse named "Serenity" in Cortland County, New York. Shayne is also a Wiccan high priestess and dog owner.

Book List in Order:
132

titles
Fatal Family Secrets

/ Contemporary Romance

THE FATAL SERIES
Rom-Com Ghost Mysteries by Award-Winning Author Maggie ShayneJohnny's would-be girlfriend has called it quits, his newfound grandfather has pulled a vanishing act, and his odd connection to the dying has mutated into something...

---

Fatal, But Festive

/ Romantic Suspense

FATAL, BUT FESTIVEA hilarious, blood-chilling, romantic holiday-mystery!Her house is no longer a crime-scene...Now that all the bodies have been removed from her basement, the crime solved, and the ghosts helped to the other side, Kiley can finally s...

---

Fatal Fixer Upper

She does not believe in ghosts... Kiley's made a name for herself with her column debunking new age fortune tellers, mediums, and psychics. Her small New Englandish town is known for its hauntings, so the charletans abound. Her nemesis eludes ...

---

Girl Blue

So, I'm going along in my blissful life, waiting for my guy to get off his ass and pop the question and trying to put my next self-help book to bed, when I'm interrupted by a mental intruder. I'm suddenly doing a ride-along inside some stranger...

---

Night Vision

/ Contemporary Romance

Megan Rose's Recurring DreamShe has been having the same dream since she was 12 years old. She sees a beautiful man, and hears a woman's voice, say, "Break the curse. Save his life."A gift given...She's had visions since childhood, but her father cal...

---

Ms. Terwilliger Goes Rogue

THE VICTIMHigh school English teacher Melinda Terwilliger is sick and tired of being afraid. Her once-perfect neighborhood has been overrun by criminals and its residents are terrified. When she's mugged on her way home one night, enough is enough....

---

---

Talk Doggy To Me

"Maggie Shayne is better than chocolate. She satisfies every wicked craving!" –NY Times bestselling author SUZANNE FORSTERA hot detective who's used to female attention…But Jay Harris has a tender side, too, and he's a top-notch detective...

---

Get Home Before Moonrise

Voodoo in the Bayou… Professor Jennifer Rose is in a Louisiana bayou for one reason–to track down the truth behind recent sightings of a loup-garou. A werewolf. She doesn't believe in such things, of course. She expects to find an animal no one...

---






---

The Widow's Timeless Wager

A RITA® AWARD NOMINATED time-travel romance novella that will warm your heart and stir your soul, by a New York Times and USA Today bestselling author.19th century widow, Emily Hawkins, is raising her sister's orphaned children and trying to save ...

---

Cry Wolf

/ Contemporary Romance

Hey, I'm Rachel and just so you know up front, I've got a mouth on me. Not in public -- when I can help it. Cussing is bad for the image of a bona fide guru of self-help, or that which I call "the bullsh*t I write." Only, I'm not so sure...

---

Oklahoma Sunshine

"Maggie Shayne is better than chocolate!" New York Times Bestselling Author Suzanne Forster.Her name says it all…Sunny is the kindest, sunniest woman in small-town Big Falls, Oklahoma. She owns a bakery where she shares her sweetness in the for...

---

Spellbound

/ Contemporary Romance

From the first time she touched Alex, she knew...
Melissa's attraction to her new boss is immediate and irresistible. But so is her sense that he's fighting an otherworldly battle, and needs her help to survive. Her dreams never lie...And in those...

---

Fiona: Origins

The author who helped create the genre sweeps you into a whole new world of paranormal romance! An innocent child... The research facility that is the subject of whispers and wild speculation burns to the ground. That same night, a little girl is fou...

---

Shine On Oklahoma

Kendra Kellogg's back in town. Big Falls and Dax Russell will never be the same. Con-artist Kendra is back in small-town Big Falls for one reason only: to save her father's life. Jack is dead unless Kendra can get his kingpin captor what he wants. An...

---

Baby By Christmas

/ Contemporary Romance

Rescued by a rascal…Allie's plans to surprise her big brother on the eve of his deployment fall through, and a fight breaks out in the bar where she'd been waiting for him. Extricated from the brawl by a handsome stranger, she surrenders to his...

---

Hunted

/ Contemporary Romance

She's being pursued... Lexi Stoltz's break from life is interrupted one snowy December night when her isolated Adirondack cabin is invaded by killers, one group who try to take her captive, and one lone wolf with storm cloud eyes who takes...

---

Hollow

/ Romantic Suspense

A substantially revised and expanded version of The Bride Wore A Forty-Four.She's empty inside…While celebrating her engagement with her fiancé in Africa, a bomb in a marketplace steals Kira's life away.Kira wakes from a coma with a steel plat...

---

Oklahoma Christmas Blues

Darryl is on a quest for peace. His chance at fatherhood was taken from him long ago, and an IED in Iraq ensured he'd never get another. In Big Falls, the McIntyre brothers hire him to keep an eye on their beautiful cousin Sophie in case her crimin...

---






---

Oklahoma Starshine

A deeply moving, emotional story of a mother's anguish, a father's love, a family's hope, this novel will renew your faith and restore your belief in miracles. Veterinarian and single mom Emily Hawkins' world is turned upside down when her...

---

Three Witches and a Zombie

These four spooky Maggie Shayne tales will add some pumpkin spice to those chilly autumn nights. Everything She Does is Magic Nathan can't get laid to save his life, and he's starting to think he might be cursed. He's closer to the truth than h...

---

Oklahoma Moonshine

THE McINTYRE MEN The hottest billionaire cowboys in Oklahoma! Fans of New York Times bestseller Maggie Shayne's award winning Texas Brands and Oklahoma All-Girl Brands series, are raving about this new spinoff, The McIntyre Men. Kiley Kellogg and her...

---

Broken

/ Contemporary Romance

Caitlin Rossi's near tragic accident was no accident at all. With her memory wiped clean, she returns to a houseful of strangers who claim to be her family, and not one of them seems glad to see her. Least of all her darkly handsome husband, Dylan....

---

Reckless

True Crime Writer Toni Rio follows a wise guy straight from his brief stint behind bars to his execution in a dirty alley. When his two killers see her witnessing their gruesome work, she runs, but she doesn't get far. FBI agent Nick Manelli has to ...

---

Buckles, Boots & Mistletoe

/ Contemporary Romance

Join Maggie Shayne and family for a very special holiday treat! Four Christmas romances by Maggie and her daughters, all set in Big Falls and nearby Tucker Lake, Oklahoma—the places Maggie's Oklahoma Brands call home. Even more exciting, each of ...

---

The Rhiannon Chronicles

The most powerful love in existence faces the most sinister threat imaginable.~ ~ ~I am Rhiannon, and this is my story.Century upon century, the love between my Roland and I has deepened into something as rare and powerful as immortality itself. We a...

---

Twilight Vendetta

"My inspiration has always been Maggie Shayne's WINGS IN THE NIGHT."#1 New York Times Bestselling Author CHRISTINE FEEHANDevlin doesn't like humans. Most would support the extermination of the entire vampire race, and that's exactly what will hap...

---

Dead by Twilight

in Edge of Darkness

Bloodsuckers may be an accepted minority but one of them is getting away with murder. Until a female vamp teams with a mortal detective to end the killing spree. Now the night belongs to them -- and so does every pleasure and danger lurking in the sh...

---

Forgotten

/ Contemporary Romance

SHAYNE'S SUPERNATURALS is a collection of novels and novellas that took romance into unknown realms before "paranormal romance" was even a genre. Experience breathless passion, heart-stopping thrills, and the truest magic of all, the magic of l...

---






---

Sweet Vidalia Brand

/ Contemporary Romance

Oklahoma Brands, Book 6A man from her past....The secret Vidalia Brand has been keeping for decades is about to come out. Bobby Joe McIntrye is back in Big Falls, Oklahoma, and even he doesn't know what really happened between them all those years ...

---

Deadly Obsession

A cold-blooded killer with a burning obsession… Rachel de Luca has a bad feeling about the new woman in Detective Mason Brown's life, the nurse taking care of him after he's injured in the line of duty. She'd like to think it's just jealousy, b...

---

Innocent Prey

To save innocent lives, they'll have to risk their own. Self-help superstar Rachel de Luca and Detective Mason Brown have finally given in to their overwhelming attraction to each other, but neither of them is ready to let physical passion turn i...

---

Twilight Guardians

"My inspiration has always been Maggie Shayne's Wings in the Night." #1 New York Times Bestselling Author, Christine Feehan They told 20-year-old Charlie O'Malley that they had a cure for the rare blood condition that would eventually kill her ...

---

Once Upon A Time

/ Fantasy

Two full length fantasy romance thrillers for grown up readers! In Fairytale, Brigit Malone discovers her talent at forging art has a magical root, and that one of the paintings she's forced to replicate is actually a message from her twin sister,...

---

Eternal Love

/ Paranormal Romance

Outlander meets Practical Magic!"My inspiration has always been Maggie Shayne...." New York Times Bestselling Author Christine FeehanFor the first time, all three books of Maggie Shayne's Award winning IMMORTAL HIGH WITCH trilogy are together i...

---

Wake to Darkness

Rachel de Luca's uncanny sense of perception is the key to her success as a self-help celebrity. Even before she regained her sight, she had a gift for seeing people's most carefully hidden secrets. But the secret she shares with Detective Mason Brow...

---

Dream of Danger

/ Romantic Suspense

She didn't want to need him. Murder brought self-help guru Rachel de Luca and Detective Mason Brown together. Their shared secrets drove them apart. But now they're together again in this riveting novella that begins where New York Times bestselli...

---

Zombies! A Love Story

/ Romantic Suspense

When vegan, organic food-loving Suz returns to her hometown amid the red rocks of Arizona, everything has changed. Her mother has morphed from a wilting wallflower into a gun wielding sharpshooter, the Frankenfood corporation she most loves to hate h...

---

Sleep with the Lights on

Through the eyes of a killer… Rachel de Luca has found incredible success writing self-help books. But her own blindness and the fact that her troubled brother has gone missing have convinced her that positive thinking is nothing but bull. ...

---






---

Blood of the Sorceress

Their love was destiny. Was a curse to be their undoing? As an ancient king's favorite harem slave, Lilia committed the worst of all possible crimes: loving another man. When the king discovered her treason, her lover was sentenced to lose his sou...

---

Daughter of the Spellcaster

Anything for their child Lena Dunkirk is a practicing witch, Ryan McNally a wealthy playboy. Logic says mismatch, yet from the first they share a passion that defies reason, as if they know each other from another place, another time. Then Lena ge...

---

The Fairy's Wish

/ General Fiction

Originally titled: A Fairy's Wish"Such a sweet read!" ~Martha R, Paperback SwapShe should be happy…Enya is from an enchanted realm called Rush, a place of magic and mystery, where she has everything a pureblood fairy could wish for. But it'...

---

Mark of the Witch

She was BORN to save what he is SWORN to DESTROY... A lapsed Wiccan, Indira Simon doesn't believe in magic anymore. But when strange dreams of being sacrificed to an ancient Babylonian god have her waking up with real rope burns on her wrists, she...

---

Legacy of the Witch

/ Paranormal Romance

"Once upon a time, there lived three witches…." As a child, Amarrah loved her grandmother's stories of three witches who were members of the king's harem. But they were more than just stories. Amarrah knows she was there with them…and now thei...

---

The Bride Wore A Forty-Four

/ General Fiction

NY Times Bestselling AuthorKira Shannon woke up from a coma with no idea who she was or what her life before was like. With the help of her mother she falls into a prim and proper routine and fills her days planning a wedding to a man she can't remem...

---

Magic By Moonlight

When PI M.C. Hammersmith finds herself on the wrong side of a mob boss, she is desperate for protection. So desperate that she goes through an old family spell book and performs a protection spell. But protection arrives in the form of an 18th centur...

---

Stargazer

/ Contemporary Romance

SHAYNE'S SUPERNATURALS is a collection of novels and novellas that took romance into unknown realms before "paranormal romance" was even a genre. Experience breathless passion, heart-stopping thrills, and the truest magic of all, the magic of l...

---

Dead Man's Women

in A Valentine from Harlequin: Six Degrees of Romance

/ Romance

One opening paragraph, six unique stories...What if you gave six authors the same opening paragraph and let their imagination fly? That's what we've done in A Valentine from Harlequin: Six Degrees of Romance!Experience the variety Harlequin roman...

---

Witch Moon

/ General Fiction

Being a Witch in a small town is hard… Being a Witch and a high school teacher is even harder. But when horrible crimes with "occult" trappings begin happening by night in Ezra Township, things get dangerous for Mirabella. And when one of her...

---






---

Twilight Fulfilled

Utanapishtim has paid dearly for the sin of creating the vampire race -- imprisoned in a living death for centuries, driven to near madness. With a single white-hot glance, he immolates his descendants...and the vampire Armageddon begins. Beautifu...

---

---

By Magic Born

/ Fantasy

Originally titled: Annie's Hero"Elements of both The Stand by Stephen King and the movie The Terminator, with all the magic and wonder of a Disney fairy tale. Maggie Shayne weaves a mesmerizing tale of true love that is sure to enchant readers ev...

---

Twilight Prophecy

According to ancient prophecy, there's only one chance to avert the complete annihilation of the Undead. Twins James William and Brigit Poe, part human, part vampire, believe that they are that chance. In truth, the key lies with the reclusive -- and...

---

The Toughest Girl in Town

Prepare to be... Tempted Melinda Terwilliger is a mild-mannered teacher--until she accidentally becomes The Toughest Girl in Town. But she meets her match in an undercover cop determined to get to know the real Melinda...with kisses hot enough to m...

---

Kiss Me, Kill Me

She's protected him since the day he was born. Since the day the LIE BEGAN. A long-ago act of kindness to a desperate woman changed Dr. Carrie Overton's life forever. Before disappearing, the grateful stranger had given Carrie her newborn son. When...

---

Kill Me Again

I'm not who they say I am. Trust me. But can she? Reclusive novelist Aaron Westhaven, a man she's admired -- and more -- for years, has accepted Olivia Dupree's invitation to speak at a local fundraiser. But the day he's due to arrive, she g...

---

Killing Me Softly

The Nightcap Strangler, who terrorized the town of Shadow Falls sixteen years ago, has finally been executed. Case closed. Until Bryan Kendall's lover is murdered in the notorious killer's unique style and the rookie cop stands accused. Has someone c...

---

Love Me to Death

in Heart of Darkness

Twenty-two years ago four teenage boys were convicted of a young girl's murder. Now, in the form of a beautiful woman, the victim is seeking vengeance. And only one man dares to dig into the past to uncover its secrets... and set her free....

---

Bloodline

Lilith awakens cold, naked and alone, knowing nothing--not even who she is--except that she has to run, run for her life...because someone is after her. When Ethan discovers the terrified woman hiding on his ranch, he knows immediately not only wh...

---






---

'Til Death

in Weddings From Hell

Some marriages are made in heaven . . . Some are not. What happens when "the happiest day of your life" turns into a nightmare? Forget the drunken best man or the bridesmaid dresses from the '80s . . . none of these wedding day disasters can comp...

---

Demon's Kiss

Even by vampire standards, Reaper is a loner, and his current mission to destroy a gang of rogue bloodsuckers is definitely a one-vamp job. Then fate takes a hand, and before he knows it, he's surrounded by a ragtag crew of misfit helpers: the newbie...

---

Immortal Desire

/ Paranormal Romance

Two enthralling paranormal romances in one volume from the New York Times bestselling author. In Destiny, the Immortal High Witch Nidaba is captured by a madman. After endless torment, she escapes-but is deeply altered. Centuries later, she is found...

---

Angel's Pain

Briar needs just two things: blood and vengeance. The first sustains her immortal life; the second gives it meaning. First on her hit list is Gregor, the renegade vampire who schooled her in brutality, then betrayed and tortured her. To achieve he...

---

Lover's Bite

ONCE BITTEN, TWICE SHY Before she joined Reaper in hunting Gregor's gang of rogue bloodsuckers, privileged princess Topaz was gunning for just one vamp: Jack Heart. The gorgeous con man had charmed his way into her bed, her heart and her bank acco...

---

The Darkness Within

in Moon Fever

An angry ghost is haunting Caroline's house in "The Darkness Within" by award-winning author Maggie Shayne. But when sexy private investigator Jim Lipton offers to help discover what is going on, Caroline suspects that he has a personal interest in h...

---

Melting Frosty / Holly and the Humbug

in An Enchanted Season

It's the time of year when dreams come true, miracles happen every day, and love is the greatest gift of all... The holidays always seem to bring out the best in everyone, with heartfelt hugs for long-missed friends, sincere smiles in the spirit ...

---

Animal Magnetism

in Wild Thing

Four extraordinary talents bring the most uncommon desires to life in a bold new anthology of romance on the edge. MAGGIE SHAYNE - ANIMAL MAGNETISM Listen to the secrets of a beautiful animal whisperer who's drawn intimately closer to danger, and ...

---

Sheer Pleasure

In "Daydream Believer," a clairvoyant haunted by visions of a mysterious stranger finds herself drawn to a lawman with a psychic gift of his own. But it will take more than a glimpse of the future to save her from a killer-it will take the man of her...

---

Dangerous Lover / One Magic Summer

No sooner had Selene Brand cast her love spell than dark, handsome--and freshly stabbed--Cory Forrester fell at her feet. She felt as destined to save this stranger as she was to love him, even if it meant exposing her secret life as a witch. But the...

---






---

Prince of Twilight

Foretold centuries ago, it is a destiny they cannot escape... Far older than his legend, the immortal Vlad Dracul has wandered the earth for centuries in search of the reincarnation of his wife, Elisabeta. Now he believes he has found the woman poss...

---

Bewitched, Bothered and Bewildered

For the first time in one volume, the New York Times bestselling author presents three tales of paranormal romance. In "Everything She Does is Magick," a trio of matchmaking witches chooses unsuspecting little Nathan McBride as the perfect mate f...

---

Feels Like Home / A Mommy for Christmas

Wife Wanted Love not required or even desired. Or so Chicago cop Jimmy Corona thought when he returned to his Oklahoma hometown and ran smack into Kara Brand. All Jimmy wanted was to find a mother for his son, someone to keep little Tyler safe wh...

---

Darker Than Midnight

SOME PEOPLE WILL DO ANYTHING -- AND KILL ANYONE -- TO KEEP THEIR SECRETS LOCKED AWAY. Michael "River" Corbett -- Confined in the state mental hospital and heavily drugged since the death of his wife, River cannot remember what truly happened t...

---

The Bride Wore a .44

in Kick Ass

They're sexy. They're smart. And they aren't afraid of a little danger--not even when it comes to matters of the heart... Four of today's hottest authors present a quartet of stories about bold women who take no prisoners--either in a fight or in ...

---

Blue Twilight

The idyllic town of Endover, New Hampshire, looks innocent. But below its surface a thirst and a desire both powerful and ancient boil fiercely. When two girls go missing, only one person can delve deep enough to find them -- Maxine Stuart, a private...

---

Colder Than Ice

Seventeen years ago, government agent Joshua Kendall was part of the raid on the cultlike Young Believers compound. His own bullet killed an innocent girl, and he has lived with the guilt ever since. But a new assignment will reveal that the most sha...

---

Daydream Believer

in Man of My Dreams

MAGIC OF THE NIGHT... Every woman dreams about meeting the perfect man--the one whose power will spark her fiery passion and make her tremble with desire. Now, in this spellbinding collection, today's hottest authors present four devastatingly han...

---

Burning Bright: Return of the Light

Dori Stewart's six-figure Manhattan job has vanished, and her lover and friends have vanished with it. She's scraping by as a waitress and awaiting the day she can return to New York in triumph. Maybe a ritual on the winter solstice can renew her wav...

---

Her Best Enemy

in Night's Edge

Kiley Brigham refuses to believe there's a ghost in her house, but when an unseen hand leaves a bloody message on her bathroom mirror, she's forced to turn to local psychic Jack McCain. As the two work to uncover a long-buried secret, Kiley finds tha...

---






---

Awaiting Moonrise

in Hot Blooded

A science professor enters the steamy bayou to find a new species of animal, convinced that its presence is behind the stories of lycanthropy in the region, but finds herself tempted by a legendary creature straight out of her most sensual nightmare....

---

Edge of Twilight

His name is Edge, and he is the last of a band of Immortals who have been hunted down and murdered by Frank Stiles -- an enemy determined to unlock their deepest secrets.Vengeance has become Edge's obsession. To claim it, he must find the young woman...

---

Thicker Than Water

It was called a haven for runaway teens. In truth, it was a nightmare, one that ended in fiery violence sixteen years ago. Or so its survivors believed... Syracuse news anchor Julie Jones is afraid. Her long-dead past was resurrected when a blackm...

---

Under Her Spell

in Midnight Pleasures

Handsome and sensual, surrounded by an aura of danger, mystery, and the forbidden, a lover steps from the shadows. But is he mortal? Or is he an ancient god, a sorcerer, or a mythical beast who can possess a woman's heart... and her very soul? Fou...

---

Enemy Mind

Subject: Zach Ingram, brawny brain, aka Professor Ingram Family History: The Ingram heir, brother of financial whiz Jake Deepest Secret: He'd always envied his brother -- until now.... Professor Zach Ingram was believed to have classified in...

---

The Invisible Virgin

in Broken Silence

After years of silence, evidence has surfaced of government experiments in genetic manipulation. The media has even speculated that these experiments were successful and that the extraordinary children could be anywhere...and anyone. Wild rumors are ...

---

Two by Twilight: Run from Twilight

In a world of shadows and moonlight, no one is really what they seem.... A serial killer who strikes by the light of the full moon has made Mary McLean his next target. She knows she should be cautious, but she can't stay away from Michael Gray, a...

---

Embrace the Twilight

Her beauty is spellbinding. Her hunger is insatiable. Her power is immortal. A creature of the night, Sarafina lives only for pleasure, but love is an emotion she has deemed forbidden. Experience has taught her that love leads only to betrayal and...

---

Eternally Yours

A continuity from Harlequin's free reads. Four cousins overcoming evil with love in Eternally Yours An evil curse. Two lost souls. Four cousins on a quest for true love… Many years ago, a scorned man called upon the powers of darkness and ...

---

---






---

Secrets and Lies

Former Secret Service agent Alex Stone was the best of the best, so impersonating missing foreign dignitary Thomas Barde seemed easy. Convincing the world that rough-and-rowdy Melusine Brand was actually Katerina, Thomas's ultrafeminine bride and the...

---

Anytown U.S.A.

in Words of the Witches

Real magic and witches are far more exciting than anything pop culture has dreamed up. Modern-day Witches live by one commandment-Harm None. But even knowing the Rule of Three-that which you do returns thrice to you-following that commandment isn't e...

---

Twilight Hunger

He is every woman's fantasy, yet he remains alone and untouched. His world is one of secrecy and solitude, darkness and danger. Now one woman has found his journal. She has told his secrets. He must stop her, and there is only one way.... When str...

---

Brand-New Heartache

HER HOMETOWN HERO He was the boy from the wrong side of the tracks, but that hadn't stopped Wade Armstrong from wanting Edie Brand while they were in high school. Now she was back in town, and Wade felt compelled to keep her safe -- even if it mea...

---

The Gingerbread Man

Detective Vincent O'Mally has always been able to remain calm and objective while investigating even the most gruesome of crimes. But when he finds two missing children dead in an abandoned house, his well-ordered life turns upside down... When th...

---

Immortality

in Out of This World

Love, Supernatural Style Love is the universal language. And nowhere is this more apparent than in these extraordinary stories from four of today's hottest authors. From a futuristic cop caught in a crisis of the heart to a smoldering vision of a...

---

The Homecoming / Texas Homecoming

LONG-LOST HEIRESS... After witnessing a brutal crime, Jasmine Jones left town with nothing but her seven-year-old son and the building blocks of a whole new identity. And although she hadn't meant to deceive the close-knit Texas Brands, claiming to b...

---

Witch Moon Rising

in Witch Moon Rising, Witch Moon Waning

In Witch Moon Rising, Maggie Shayne invokes a new love for Mirabella, a school teacher who's also a practicing witch. But her efforts to help his teenage daughter spell trouble--the kind that gets her fired and involved in murder and mayhem. In Witch...

---

Destiny

She is Nidaba--an immortal High Witch so ancient, so legendary, that for thousands of years she has been the ultimate prize, relentlessly pursued by Dark Witches. She has eluded all who would kill her...until a mother's grief makes her reckless and s...

---

The Brands Who Came for Christmas

THE STRANGER SHE COULDN'T REFUSE... Maya Brand was a virgin at the ripe old age of twenty-eight - until the night he came to town. But by morning her stranger was gone and Maya was pregnant - with twins! Nearly nine months later, Caleb Montgom...

---






---

Who Do You Love?: Two Hearts

TWO COUPLES FORCED TO FACE THE TRUTH...OR RISK LOSING EACH OTHER FOREVER Good fortune smiled on lawman Jack McCain when he wooed and wed beautiful heiress Grace Phelps. But both had secrets yet to be revealed, secrets that could change their marri...

---

Angel Meets the Badman / Texas Angel

THE TAMING OF THE BAD BOY Jake Nash had hoped his reputation would send her running right out of the bayou, because he knew damn well that a hardened ex-con like himself was the last thing a sweet little schoolteacher like Sara Brand needed. ...

---

Leather and Lace

in Sinful

When a whisper of silk and the promise of lace is deliciously...Sinful Surrender to your fantasies. Submit to the pleasures of cool satin caressing warm flesh. Succumb to the arousing touch of lace, exposing every private need. Yield to the tender...

---

The Outlaw Bride

TIME AFTER TIME... Esmeralda Montoya would never understand the strange magic that had saved her from certain death in the Old West. All she knew was that she had been swept through time, into a world unlike any she had ever imagined -- and into ...

---

Infinity

For five centuries he has been dead to this world, his body lying dormant in the Highlands of Scotland. Yet as an Immortal High Witch, Nicodimus Lachlan has never truly been dead--instead, his spirit has been suspended in an eternity of darkness. His...

---

Million Dollar Marriage

The Fortunes of Texas: Membership in this family has its privileges ...and its price. But what a fortune can't buy, a true-bred Texas love is sure to bring! THE PRICE Like his infamous father before him, Holden Fortune led a carefree existence....

---

The Con and the Crusader

in Veils of Time

Fleeing thugs, con man Jack McCain jumps into a well --- and into the past. Mistaken for a criminal, he's headed for prison, until he's freed --- with a wedding proposal! The widow Hawkins marries him to get help for her farm, but the attraction betw...

---

The Baddest Bride in Texas / Lone Star Lonely

THE BLACKMAILED BRIDE Two years ago, Kirsten Cowan had married the richest, meanest man in Texas -- for reasons she had to hide from Adam Brand, the man she'd left standing at another altar.... Even now, Kirsten had to keep her secret, though s...

---

Eternity

Three hundred years ago, the good citizens of Sanctuary believed there was a Witch in their midst. Her name was Raven St. James, a woman whose unearthly beauty and beguiling charms inspired rumors of Witchcraft. Only one man tried to save her fro...

---

---






---

Musketeer By Moonlight

in Moonglow

A lady detective on the run from some dangerous gangsters accidentally invokes a spell of protection... and conjures up a dashing musketeer looking for his damsel in distress!...

---

Brides of the Night: Twilight Vows

Rachel Sullivan had hoped to learn his secrets but found herself at the mercy of mysterious vampire Donovan O'Roark. Now her sexy captor was about to discover her own desire; to give up her innocence to the man she'd always loved....

---

---

Annie's Hero

WHEN A LOVE DIES Sweethearts since childhood, Annie and Richard shared an unparalleled love filled with tenderness, passion and joy. Until the tragic day Richard vanished --- presumed dead after a terrible car accident --- leaving his adoring wife p...

---

Everything She Does Is Magick

in Bewitched

The way to a man's heart? Some say kindness, some say food, some say flirting, or being good. But when mortal ways miss the mark, casting spells can conjure up sparks... When a trio of matchmaking witches chooses unsuspecting little Nathan McBride...

---

Badlands Bad Boy

THE BADDEST BRAND Whipcord lean and as wild as the Badlands he called home, Wes Brand knew what it meant to be an outsider. All his life he hadn't truly belonged. Not to the Comanche, whose proud blood flowed through his veins. Not to the Texas Br...

---

The Baddest Virgin in Texas

NO MORE LITTLE MISS NICE GIRL... Contrary to what her four older brothers belived, Jessi Brand was a grown woman. With very adult needs. And what she wanted was drop-dead gorgeous drifter Lash Monroe. He was the one. The man she'd saved herself fo...

---

Forever Enchanted

Bridin's destiny is to rule a faraway fairy kingdom, but another sits on her rightful throne, so the enchanting lady is forced to flee into the mortal realm. Bridin awaits for the man who can help her return home, but the stranger who shows up is ...

---

Born In Twilight

He found her in an abandoned building, half-starved, her face chalk white yet strikingly beautiful. Those violet eyes drew him closer, even though Jameson Bryant knew what she was. Even though she warned him away. But it was too late. With one partin...

---

A Husband in Time

THE STRANGER The man had come to Jane Fortune from out of nowhere. He couldn't explain who he was, but Jane's young son could. The little boy insisted Zach was his imaginary daddy come to life, the father he'd always wanted. And even Jane couldn't d...

---






---

Fairies Make Wishes, Too

in A Sprinkle of Fairy Dust

When the Fairy Queen forbids Enya to visit the mortal she loves, an ugly troll grants the fairy maid three days to win the heart of Devon MacKenzie. She's forbidden to use her magic or tell Devon who she is. And Devon, grieving for a tragic loss, can...

---

The Littlest Cowboy

SURPRISE: IT'S A BOY! Sheriff Garrett Brand was shocked to find a baby on his doorstep. While his siblings joked that maybe he wasn't such a responsible guy after all, Garrett knew he was nobody's daddy. But the Texan was intent on discovering the...

---

Fairytale

A CHANCE TO BELIEVE As a boy, Adam Reid stumbled into an enchanted forest-and met a magical lady who showed him his destiny. Now he is a sober and serious adult. And memories have faded of a childhood event that could not possibly have occurred......

---

Forever, Dad

SECRET AGENT, SECRET SONS Secret agent Torch Palamaro had finally found her--the mysterious Alexandra Holt who'd disappeared six months ago with something he desperately wanted. The woman was his only chance for revenge against the man who'd taken...

---

Beyond Twilight

in Strangers in the Night

He was a vengeful vampire hunter - fated for a forbidden love to last an eternity. Pixie-faced vampire Cuyler Jade unwittingly helps carry out the DPI's plans for agent Stephen "Ramsey" Bachman. ...

---

Out-Of-This-World Marriage

UFO CRASH-LANDS IN IOWA How on earth had Thomas Duffy's life become stranger than a tabloid headline? One moment he was a grumpy-but-respectable country doctor. The next he was starry-eyed over an exotic beauty who'd dropped out of the sky and into ...

---

Twilight Illusions

Master of the damned There could be no doubt that the one called Damien was the master of the shadows, the greatest of his accursed kind. But now his ancient mantle of mystic power was threatened by a terrible weakness-a fatal passion for a woman ...

---

Forgotten Vows...?

THE PERFECT SCAM It was no secret that reporter Ashville Coye was hot on the trail of the Syracuse Slasher. But only Josephine Bradshaw knew that he was destined to become the killer's next victim. And when Ash landed in the hospital with amnesia,...

---

Kiss of the Shadow Man

The husband: Dylan Rossi had bitterly agreed to the divorce his ice princess of a wife wanted so badly. But that was before the accident that had stolen her memory-of him, of their awful marriage, of much, much worse... The wife: Someone was tr...

---

Miranda's Viking

REEDUCATING ROLF A Viking warrior was sitting in scientist Miranda O'Shea's living room, learning English and marveling over light bulbs. Yesterday Rolf Magnusson had been frozen solid, his body perfectly preserved in a glacial cave, where she'd d...

---






---

Twilight Memories

Eternally entwined Roland de Courtemanche had rejected Rhiannon's affections for centuries, banishing her to exist alone in eternal darkness. Yet now the man she loved and the boy in his care were in serious danger. For Rhiannon to stay away was i...

---

Twilight Phantasies

Innocent blood... In two centuries of living death, Eric Marquand had never once cried out against the cruel fate that had condemned him to walk forever in shadow. But then, he found the woman he knew was his chosen one - and understood that to po...

---

Reckless Angel

GORGEOUS AND GUTSY! Toni del Rio specialized in turning real-life crime into bestselling fiction, and she was aware that danger came with the territory. This time, however, she was in over her head. While researching the New York underworld for he...

---
Complete Series List in Order
Bliss in Big Falls
1) Oklahoma Christmas Blues (Nov-2016)
2) Oklahoma Moonshine (Jul-2016)
3) Oklahoma Starshine (Nov-2016)
4) Shine On Oklahoma (Dec-2017)
5) Baby By Christmas (Nov-2017)
6) Oklahoma Sunshine (Feb-2019)
Brown and DeLuca
1) Sleep with the Lights on (Sep-2013)
1.5) Dream of Danger (Nov-2013)
2) Wake to Darkness (Dec-2013)
3) Innocent Prey (Oct-2014)
4) Deadly Obsession (Nov-2014)
4.5) Cry Wolf (Mar-2019)
5) Girl Blue (Nov-2019)
Children of Twilight
1) Twilight Prophecy (Apr-2011)
2) Twilight Fulfilled (Sep-2011)
Fairies of Rush
1) Fairytale (May-1996)
2) Forever Enchanted (Apr-1997)
3) Once Upon A Time (Jun-2014)
Fatal
1) Fatal Fixer Upper (Dec-2020)
2) Fatal, But Festive (Nov-2021)
3) Fatal Family Secrets (Apr-2022)
Immortal Witch
1) Eternity (Dec-1998)
2) Infinity (Oct-1999)
3) Destiny (Feb-2001)
4) Immortality (Aug-2001)
McIntyre Men
0.5) Oklahoma Christmas Blues (Nov-2016)
1) Oklahoma Moonshine (Jul-2016)
2) Oklahoma Starshine (Nov-2016)
3) Shine On Oklahoma (Dec-2017)
4) Baby By Christmas (Nov-2017)
5) Oklahoma Sunshine (Feb-2019)
Mordecai Young
1) Thicker Than Water (Nov-2003)
2) Colder Than Ice (Nov-2004)
3) Darker Than Midnight (Nov-2005)
Oklahoma All-Girl Brands
1) The Brands Who Came for Christmas (Nov-2000)
2) Brand-New Heartache (Dec-2001)
3) Secrets and Lies (Dec-2002)
4) Feels Like Home / A Mommy for Christmas (Dec-2005)
5) Dangerous Lover / One Magic Summer (Dec-2006)
6) Sweet Vidalia Brand (Dec-2014)
Portal
0.5) Legacy of the Witch (Sep-2012)
1) Mark of the Witch (Sep-2012)
2) Daughter of the Spellcaster (Nov-2012)
3) Blood of the Sorceress (Jan-2013)
Secrets of Shadow Falls
1) Killing Me Softly (Jul-2010)
2) Kill Me Again (Aug-2010)
3) Kiss Me, Kill Me (Sep-2010)
Shattered Sisters
1) Reckless (Feb-2016)
2) Forgotten (May-2015)
3) Broken (Mar-2016)
4) Hollow (Mar-2017)
5) Hunted (May-2017)
Shayne's Supernaturals
1) Forgotten (May-2015)
2) Magic By Moonlight (Jul-2012)
3) Miranda's Viking (May-1994)
4) Everything She Does Is Magick (Oct-1997)
5) Stargazer (Mar-2012)
6) Witch Moon (Oct-2011)
7) Zombies! A Love Story (Oct-2013)
Texas Brand
1) The Littlest Cowboy (Jun-1996)
2) The Baddest Virgin in Texas (Jun-1997)
3) Badlands Bad Boy (Sep-1997)
4) The Husband She Couldn't Remember / The Long Gone Lonesome Blues (May-1998)
5) That Mysterious Texas Brand Man /Texas Guardian / The Lone Cowboy (Dec-1998)
6) The Baddest Bride in Texas / Lone Star Lonely (Feb-1999)
7) The Outlaw Bride (Dec-1999)
8) Angel Meets the Badman / Texas Angel (Apr-2000)
9) The Homecoming / Texas Homecoming (Jun-2001)
Wings in the Night
1) Twilight Phantasies (Oct-1993)
2) Twilight Memories (Apr-1994)
3) Twilight Illusions (Jan-1995)
4) Beyond Twilight (Oct-1995)
5) Born In Twilight (Mar-1997)
6) Brides of the Night: Twilight Vows (Oct-1998)
7) Twilight Hunger (Mar-2002)
8) Embrace the Twilight (Mar-2003)
9) Two by Twilight: Run from Twilight (Apr-2003)
10) Edge of Twilight (Mar-2004)
11) Blue Twilight (Mar-2005)
12) Prince of Twilight (Oct-2006)
13) Demon's Kiss (Dec-2007)
14) Lover's Bite (Oct-2007)
15) Angel's Pain (Oct-2007)
16) Bloodline (May-2009)
17) Twilight Prophecy (Apr-2011)
17.5) Vacation With a Vampire...and Other Immortals: Vampires in Paradise (Jul-2011)
18) Twilight Fulfilled (Sep-2011)
Wings in the Night: Reborn
1) Twilight Guardians (Aug-2014)
2) Twilight Vendetta (Aug-2015)
3) The Rhiannon Chronicles (Nov-2015)
Multi-Author Series List
Family Secrets
The Invisible Virgin
(May-2003)
Enemy Mind
(Jun-2003)
Fortune's Children
7)
A Husband in Time
(Jan-1997)
25)
Million Dollar Marriage
(Sep-1999)
The Fortunes of Texas
1)
Million Dollar Marriage
(Sep-1999)
Spellbound
Miranda's Viking
(May-1994)
Out-Of-This-World Marriage
(Apr-1995)
Award-Winning Books by Maggie Shayne
Forever Enchanted
1997 RT Reviewers Choice Award -- Contemporary Fantasy
The Gingerbread Man
2001 RT Reviewers Choice Award -- Romantic Suspense
Her Best Enemy
2005 Rita Award -- Romantic Novella
A Husband in Time
1997 RT Reviewers Choice Award -- Mini Series Romance
Sleep with the Lights on
2013 RT Reviewers Choice Award -- Paranormal Romantic Suspense