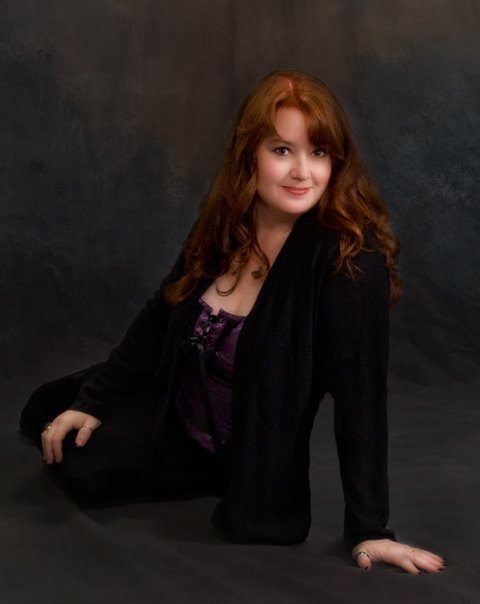 Sherrilyn Kenyon is the leading pioneer of the current paranormal craze. She is the author of several series including: The Dark-Hunters, Dream-Hunters, The League, and the upcoming Chronicles of Nick. With an international following, her books always appear at the top of the New York Times, Publisher's Weekly and USA Today lists. She has over 20 million books in print in over 30 countries.

Sherrilyn also writes historical romances under the name, Kinley MacGregor.

She lives with her family near Nashville, Tennessee.
Book List in Order:
97

titles
Gilded Glass

A mirror is far more than meets the eye. When you gaze into the gilded glass, what do you see-and what looks back at you?A beautiful woman hiding an ugly secret?A malevolent king who delivers a fate worse than death?An urban legend who will become an...

---

Shadow Fallen

#1 New York Times bestselling author Sherrilyn Kenyon returns with Shadow Fallen, a brand-new entry in her Dream-Hunter series. For centuries, Ariel has fought the forces of evil. Her task was to protect the souls of innocent mortals when they die...

---

Eve of Destruction

Eve Erixour is a mercenary with a past no one would envy and more enemies than anyone should have. Death stalks her relentlessly. So when she gains the attention of a League assassin, she considers it par for the course.But Jinx Shadowbourne isn't af...

---

---

---

Born of Night

In the Ichidian Universe no one was safe people were dragged from their homes and killed in the streets. Victims of a ruthless tyrant who was bent on being the sole ruler. Those who opposed him formed an alliance called The League, which fell under t...

---

Born of Blood

In a universe where The League is law, every life has a price. . . Jayne Erixour believes she knows everything about the universe. As a bounty hunter and assassin, she's seen the worst dregs of humanity and every sentient species ever spat out o...

---

Born of Rage

#1 New York Times bestselling author, Sherrilyn McQueen/Kenyon returns to her League series in this novella that also features the very first short story she sold in 1978, The Neighbors. Every Life Has a Price Dakari Tievel has been marked for ...

---

At Death's Door

#1 New York Times bestseller Sherrilyn Kenyon brings us the final chapter in the Deadman's Cross saga with At Death's Door, an epic pirate fantasy perfect for her millions of Dark-Hunter fans Welcome to the latest Deadmen's Quest... V...

---






---

Dead After Dark

With these four tales of paranormal romance, it's never been hotter to be close to death…SHERRILYN KENYON"Shadow of the Moon"Angelia has fought her entire life to make herself strong. Now, with her patria under fire, she has t...

---

Stygian

Sherrilyn Kenyon brings us back to the astonishing world of the Dark-Hunters in Stygian, with a hero misunderstood by many…but most of all by himself. Born before man recorded time, I lived for thousands of years believing myself to be something...

---

Death Doesn't Bargain

Death Doesn't Bargain is the second historical fantasy title in New York Times bestselling author Sherrilyn Kenyon's Deadman's Cross series. Where Deadmen tell their tales, and every soul is damned or redeemed by the final choices they make. ...

---

The Simi's ABCs

A is for Akri, and B is for…barbecue! Learn the Alphabet Simi-style! Join everyone's favorite adorable little demon from Sherrilyn Kenyon's Dark-Hunters® as she explores the alphabet in her own unique and colorful way in this delightful new ch...

---

Insurrection

From the #1 bestselling author of the Dark-Hunters comes an all new tale her fans have been waiting almost two decades to read. A post-apocalyptic tale unlike any you ever seen: The virus ran swiftly on the hot summer breeze. Unseen. Unheard. Unkn...

---

Dragonsworn

There is nothing in the universe the cursed dragon, Falcyn, hates more than humanity ... except Greek humans. In a war he wanted no part of, they systematically destroyed everything he'd ever cared for. Now he waits for the day when evolution will ...

---

Deadmen Walking

Deadmen tell their tales... To catch evil, it takes evil. Enter Devyl Bane―an ancient dark warlord returned to the human realm as one of the most notorious pirates in the New World. A man of many secrets, Bane makes a pact with Thorn―an immorta...

---

Intensity

It's a demon-eat-demon world for Nick Gautier. Just when he thinks he's finally gotten a handle on how not to take over the world and destroy it, Death returns with an all-star cast that is determined to end the Malachai reign and lineage forever...

---

Born of Vengeance

A fate worse than death... Bastien Cabarro survived the brutal slaughter of his entire family only to have his wife pin their murders on him. Made Ravin by The League, he is now a target for their assassins-in-training to hunt and kill. The average ...

---

Dragonmark

Centuries ago, Illarion was betrayed-- a dragon made human against his will, then forced to serve humanity as a dragonmount in their army, and to fight for them in barbaric wars, even while he hated everything about them. Enslaved and separated from ...

---






---

Born of Legend

"It's official Take a Psycho to Work Day. Why else would I be here?" Hunted. Hated. Betrayed. Outcast Dagger Ixur is on the run for his life. As one of the most recognizable members of his royal house, he has a bounty on his head that guaran...

---

Invision

Think you have a lot of pressure on your shoulders? Nick Gautier was born to bring about the end of the world . . . it's not easy being the heir of a demon overlord. But Nick is determined to thwart his destiny and get into a good college. To be m...

---

House of the Rising Son

in

Sherrilyn Kenyon takes readers from the Dark-Hunters to the demigods, from Dream-Hunters to demons, and everything in between. Dangerous and exciting, each story is one thrill ride after the next, proving time and again how Sherrilyn has captivated m...

---

Born of Betrayal

Blockbuster bestselling Dark-Hunter author Sherrilyn Kenyon returns to the astonishing world of the League―where fate alone will have its final say… Years ago, family loyalty caused Fain Hauk to give up everything he loved: His military career...

---

Winter's Night

/ Fantasy

Now in an exclusive ebook edition comes Winter's Night, two previously published fantastic Christmas stories, now in a 2-in-1, with A Dark-Hunter Christmas and Santa Wears Spurs, from #1 New York Times bestselling author Sherrilyn Kenyon. From dem...

---

Dragonbane

Out of all the mysterious boarders who call Sanctuary home, no one is more antisocial or withdrawn than Maxis Drago. But then, it's hard to blend in with the modern world when you have a fifty foot wingspan. Centuries ago, he was cursed by an enem...

---

Born of Defiance

Born an Outcast, Talyn Batur has spent the whole of his life fighting against the prejudice of his people. An Andarion without a father is not something anyone wants to be. But when his companion's brother draws him into a plot against the Andario...

---

Instinct

Being a teen is never easy... Zombies, demons, vampires, shapeshifters-another day in the life of sixteen-year-old Nick Gautier-and those are just his friends. But now that he's accepted the demon that lives inside him, he must learn to control it...

---

Son of No One

In Son of No One, next in the blockbuster The Dark-Hunters series by Sherrilyn Kenyon, it's not easy being life's own personal joke, but Josette Landry has made an unstable peace with the beast. Completely down on her luck, Josette takes a job with a...

---

Born of Fury

The war is on… Counted among the fiercest Andarion warriors of all time, Hauk is one of the five founding members of the Sentella, an organization that has declared war on The League. They rule the Ichidian universe with an iron fist and terrify i...

---






---

Illusion

Be careful what you wish for . . . You just might get it. Nick Gautier is tired of his destiny. He doesn't want to be the son of a demon who's fated to end the world. Nor does he want to see another demon or other preternatural creature who wa...

---

Dark Bites

in Dark Bites A Short Story Collection

For years, fans have been clamoring for an all-in-one collection of #1 bestselling author Sherrilyn Kenyon's novellas. At their enthusiastic behest, we have delivered this brand-new short story collection, Dark Bites, including stories previously e...

---

A Dark-Hunter Christmas

in Dark Bites A Short Story Collection

#1 New York Times bestselling author Sherrilyn Kenyon finally delivers what her fans have been craving with Dark Bites: A complete collection of novellas from the world of the Dark-Hunters.Sherrilyn Kenyon takes readers from the Dark-Hunters to the d...

---

Fear the Darkness

in Dark Bites A Short Story Collection

#1 New York Times bestselling author Sherrilyn Kenyon finally delivers what her fans have been craving with Dark Bites: A complete collection of novellas from the world of the Dark-Hunters.Sherrilyn Kenyon takes readers from the Dark-Hunters to the d...

---

---

Santa Wears Spurs

in Dark Bites A Short Story Collection

#1 New York Times bestselling author Sherrilyn Kenyon finally delivers what her fans have been craving with Dark Bites: A complete collection of novellas from the world of the Dark-Hunters.Sherrilyn Kenyon takes readers from the Dark-Hunters to the d...

---

The Dark-Hunters: Infinity, Vol. 2

Nick Gautier has enough trouble dealing with normal teenage problems: avoiding getting pummeled at school, talking to girls, staying out of trouble. Now Nick is facing a whole new world of challenges. As his powers develop, Nick sees supernatural (an...

---

Styxx

As the twin to Acheron, Styxx hasn't always been on his brother's side. They've spent more centuries going at each other's throats than protecting their backs. Now Styxx has a chance to prove his loyalty to his brother -- but only if he's willing to ...

---

Cloak & Silence

Fans of the League series need wait no more - Maris is getting his own book. One of the fiercest soldiers the Phrixians have ever produced, Maris Sulle has been an outsider his whole life. He grew up with a secret that cost him everything - his bi...

---

The Dark-Hunters: Infinity, Vol. 1

Fourteen-year-old Nick Gautier doesn't have it easy. With a single mom struggling to make ends meet, his secondhand clothes aren't exactly making him popular with the "in" crowd at school. No, Nick fits in much better on the streets of New Orleans-at...

---






---

Inferno

The heat is on, and a new threat to humanity has risen . . . Nick has his driver's license and he's not afraid to use it. But turning sixteen isn't what he thought it would be. While other boys his age are worried about prom dates and applying for...

---

Time Untime

#1 New York Times bestselling author Sherrilyn Kenyon returns to the breathtaking world of the Dark-Hunters--one in which an ancient prophecy is finally coming to life. For as long as she has lived, Kateri Avani has been plagued with dreams she do...

---

B.A.D. Mission

in Love Is Murder (Mira)

Prepare for heart-racing suspense in this original collection by thirty of the hottest bestselling authors and new voices writing romance suspense today. Bodyguards, vigilantes, stalkers, serial killers, women (and men) in jeopardy, cops, thieves, P....

---

Born of Silence

In a universe where corruption and deception rule all aspects of life, sparks of rebellion threaten to ignite . . . BORN OF SILENCE As the Resistance leader, Zarya Starska's only goal is to topple the government that destroyed her entire family...

---

Infamous

The world has fallen in love with Nick Gautier and the Dark-Hunters. Now Nick's saga continues in the next eagerly anticipated volume... Go to school. Get good grades. Stay out of trouble. That's the mandate for most kids. But Nick Gautier isn'...

---

The Guardian

Dream-Hunter Lydia has been charged with the most sacred and dangerous of missions: To descend into the Nether Realm and find the missing god of dreams before he betrays the secrets that could kill her and her kind. What she never expects is to be ta...

---

Retribution

Harm no human... A hired gunslinger, William Jessup Brady lived his life with one foot in the grave. He believed that every life had a price. Until the day when he finally found a reason to live. In one single act of brutal betrayal, he lost every...

---

Born of Shadows

In a world where the League and its assassins rule, where betrayal and treachery are everywhere . . . the only survivors are those ones who are . . . BORN OF SHADOWS For Caillen Dagan, a defiant soldier of fortune, survival isn't a right, it's ...

---

Invincible

Nick Gautier's day just keeps getting better and better. Yeah, he survived the zombie attacks, only to wake up and find himself enslaved to a world of shapeshifters and demons out to claim his soul. His new principal thinks he's even more of a hoo...

---

The Dark-Hunters, Volume 4

In the war against vampires, mankind has only one hope: The Dark-Hunters. Ancient warriors who died of brutal betrayal, the Dark-Hunters have sworn themselves into the service of the goddess Artemis to protect us.It's a pact with pretty good perks. I...

---






---

The Dark-Hunters, Volume 3

In the war against vampires, mankind has only one hope: The Dark-Hunters. Ancient warriors who died of brutal betrayal, the Dark-Hunters have sworn themselves into the service of the goddess Artemis to protect us.It's a pact with pretty good perks. I...

---

DarkHunter: An Insider's Guide

/ General Fiction

Dark-Hunter: An Insider's Guide is a compilation of 5 never seen before Sherrilyn Kenyon's untold stories from the Dark Hunter Series: The Promise, Where Angels Fear To Tread, Dark Hunter Christmas, Second Chances, and Fear of Darkness. Kenyon gi...

---

No Mercy

Live fast, fight hard and if you have to die then take as many of your enemies with you as you can. That is the Amazon credo and it was one Samia lived and died by. Now in contemporary New Orleans, the immortal Amazon warrior is about to learn that t...

---

Infinity

At fourteen, Nick Gautier thinks he knows everything about the world around him. Streetwise, tough and savvy, his quick sarcasm is the stuff of legends. . .until the night when his best friends try to kill him. Saved by a mysterious warrior who has m...

---

The Dark-Hunters, Volume 2

In the war against vampires, mankind has only one hope: The Dark-Hunters. Ancient warriors who died of brutal betrayal, the Dark-Hunters have sworn themselves into the service of the goddess Artemis to protect us.It's a pact with pretty good perks. I...

---

Born of Fire

In a universe where assassins make the law, everyone lives in fear--except for Syn. Born of an illicit scandal that once rocked a dynasty, he always knew how to survive on the bloodthirsty streets. But that was then, and the future is now... HE TAKE...

---

Bad Moon Rising

AT LAST, THE STORY OF THE WERE-HUNTERS, FANG, AND AIMEE... From #1 New York Times bestselling author Sherrilyn Kenyon, a stunning and suspenseful new landscape emerges in the thrilling Dark-Hunter world. A world of were-clan loyalties and star-crosse...

---

The Dark-Hunters, Volume 1

In a first manga installment in the best-selling series, disinherited Thrace prince, Macedonian general, and immortal Kyrian finds his fate intertwined with that of Amanda Deveraux in a battle against a lethal vampire in which the fate of a boring ac...

---

The Wager

in The Mammoth Book of Paranormal Romance

Fall in love with the otherworldly If love transcends all boundaries, then paranormal romance is its logical conclusion. From the biggest names around, here are 24 tales to take you to another time and place. Let Alyssa Day, Sherrilyn Kenyon, Chey...

---

Dream Warrior

We are the Dolophoni. Diligent. Vigilant. Fierce and inescapable. Servants of the Furies, we are the right hand of justice and no one stands before us... The son of Warcraft and Hate, Cratus spent eternity battling for the ancient gods who birthed...

---






---

Shadow of the Moon

in Dead After Dark

Angelia has fought her entire life to make herself strong. Now, with her patria under fire, she has to protect her people from Fury and his werewolf clan. Vowing to bring him to justice, Angelia sets out alone...until the hunter becomes the hunted, a...

---

One Silent Night

In the world of the Dark-Hunters, all hell's breaking loose... Stryker has sent word and is gathering his forces. While the world carries on unawares, Stryker, who leads an army of demons and vampires, is plotting an all-out onslaught against his e...

---

Where Angels Fear to Tread

in Blood Lite

BLOOD LITE ...a collection of entertaining tales that puts the fun back into dark fiction, with ironic twists and tongue-in-cheek wit to temper the jagged edge. Charlaine Harris reveals the dark side of going green, when a quartet of die-hard env...

---

Acheron

Finally, the story of the Dark-Hunter leader, Acheron, is revealed... HE WAS MADE HUMAN IN ORDER TO ESCAPE DEATH. Eleven thousand years ago, a god was born. Cursed into the body of a human, Acheron spent a lifetime of shame. But the strongest steel ...

---

Phantom in the Night

In New York Times bestselling author Sherrilyn Kenyon's thrilling novel of romantic suspense, a gutsy female agent from the Bureau of American Defense encounters an elusive killer who isn't at all what he seems. After losing her mother to a vigilan...

---

Dream Chaser

HADES DOESN'T OFTEN GIVE SECOND CHANCES... Xypher has one month on Earth to redeem himself through one good deed, or be condemned to eternal torture in Tartarus. But redemption means little to a demigod who only wants vengeance on the one who caused...

---

The Dark-Hunter Companion

Consider this handbook your education. Hunter 101. And don't go thinking you got off easy just because there's not a pop quiz at the end. This is the good stuff. The real deal. In here you'll find out all there is to know about being a Dark-Hunter. ...

---

Upon The Midnight Clear

EVER THINK SCROOGE HAD IT RIGHT BEFORE THE GHOSTS RUINED HIS LIFE? MEET AIDAN O'CONNOR. At one time he was a world-renowned celebrity who gave freely of himself and his money without wanting anything in return...until those around him took without as...

---

Devil May Cry

Sin, an ancient Sumerian god, was one of the most powerful among his pantheon--until the night Artemis robbed him of his godhood and left him one step from death.... For millennia, the ex-god turned Dark-Hunter Sin has sought to regain his powers ...

---

The Dream Hunter

IN THE ETHEREAL WORLD OF THE DREAM-HUNTERS Condemned by the gods to live eternity without emotions, Arikos can only feel when he's in the dreams of others. For thousands of years, he's drifted through the human unconscious, searching for sensation. N...

---






---

Until Death We Do Part

in Love at First Bite

Over five hundred years ago, Esperetta's soul was bound to her husband's by dark magic, and when Velkan became a Dark-Hunter, to her horror, she became immortal as well. Now, they must come together to fight an old enemy...and the passion that threat...

---

A Hard Day's Night-Searcher

in My Big Fat Supernatural Wedding

Werewolves, vampires, witches, voodoo, Elvis---and weddings An "ordinary" wedding can get crazy enough, so can you imagine what happens when otherworldly creatures are involved? Nine of the hottest authors of paranormal fiction answer that questi...

---

Dark Side of the Moon

Half animal, half man, wholly dangerous. Locked in eternal battle, a Were-Hunter knows everything about peril and pain. But the greatest threat is yet to come... Susan Michaels was the hottest reporter on the Beltway Beat until she walked into a s...

---

---

Unleash the Night

It's a predator eat predator world for the Were-Hunters. Danger haunts any given day. There is no one to trust. No one to love. Not if they want to live... An orphan with no clan that will claim him, Wren Tigarian grew to adulthood under the close...

---

Bad Attitude

BAD agent Sydney Westbrook must find the perfect sniper for a risky counter-terrorism mission. J.D. Steele, a military sniper whose attitude problem landed him in prison, seems a good candidate. But as they're dragged into a secret world of freelance...

---

One BAD Night

Now, three novellas about BAD agents are collected in one steamy volume! In the all-new "One BAD Night" the bureau believes that agent Jason Banks has sold them out. Agent Samantha Winslow has never particularly cared for Jason, whom she reluctan...

---

Second Chances

Sink Your Teeth Into Something Special Unlock the secrets of the Dark-Hunters with this one-of-a-kind, limited-edition handbook to the bestselling series, including: Never-Before-Published Dark-Hunter Story Featuring the sexy Acheron (Ash), he...

---

Sins of the Night

In the realm of the Dark-Hunters there is a code of honor that even immortal bad boys must follow: Harm no human. Drink no blood. Never fall in love. But every now and again a Dark-Hunter thinks himself above the Code. That's when I'm summoned....

---

Knightly Dreams

in What Dreams May Come

Betrayed by love, Taryn doesn't believe in heroes -- until a bare-chested hero literally steps out of her paperback romance and into her heart. Is her mind playing beautiful tricks? Or has her fantasy become a reality?...

---






---

---

Seize the Night

Hail, Glorious Reader: I was born the noble son of a legendary Roman senator. I walked through the ancient world as a general, admired and supreme until a brutal betrayal caused me to bargain my soul. Now I'm an immortal Dark-Hunter, bound to prot...

---

Fire and Ice

in Man of My Dreams

MAGIC OF THE NIGHT... Every woman dreams about meeting the perfect man--the one whose power will spark her fiery passion and make her tremble with desire. Now, in this spellbinding collection, today's hottest authors present four devastatingly han...

---

Winter Born

in Stroke of Midnight (St. Martin's)

Two enemy Were-Panthers discover that fate has destined they become lovers. Pandora must learn to trust Dante's foreign nature. But as she slowly succumbs to the truest passion she has ever known, dark forces have already set out to reclaim her......

---

Night Play

Bride McTierney has had it with men. They're cheap, self-centered, and never love her for who she is. But though she prides herself on being independent, deep down she still yearns for a knight in shining armor. She just never expected her knight...

---

Kiss of the Night

What do you get when you have one immortal Viking warrior no one can remember five minutes after he leaves their presence, a princess on the run for her life, and one seriously annoyed demigod? Basically, you get my life. It started out simple eno...

---

Dance With The Devil

ZAREK'S POINT OF VIEW: Dark-Hunter: A soulless guardian who stands between mankind and those who would see mankind destroyed. Yeah, right. The only part of that Code of Honor I got was eternity and solitude. Insanity: A condition many say I suffe...

---

BAD to the Bone

in Big Guns Out of Uniform

In Sherrilyn Kenyon's "BAD to the Bone," teacher Marianne Webernec wins the "Hideaway Heroine Sweepstakes" and a chance to pretend to be the heroine in her favorite romance novel. Whisked away to a remote tropical island, Marianne's fantasies become ...

---

Phantom Lover

in Midnight Pleasures

Handsome and sensual, surrounded by an aura of danger, mystery, and the forbidden, a lover steps from the shadows. But is he mortal? Or is he an ancient god, a sorcerer, or a mythical beast who can possess a woman's heart... and her very soul? Fou...

---

Night Embrace

Dear Reader, Life is great for me. I have my chicory coffee, my warm beignets, and my best friend on the cell phone. Once the sun goes down, I am the baddest thing prowling the night: I command the elements, and I know no fear. For centuries, I've...

---






---

Night Pleasures

Dear Reader, Have you ever wanted to know what it's like to be immortal? To journey through the night stalking vampires that prey on humans? To have unlimited wealth, unlimited power? That is my existence, and it is dark and dangerous. I play hero...

---

Dragonswan

in Tapestry

Woven from the color and pageantry of the Middle Ages... From the burning passions of bold and beautiful women... From the brave hearts of strong and courageous men... Welcome to a world of chivalry and honor, of danger and desire, of legend, ...

---

Fantasy Lover

Dear Reader, Being trapped in a bedroom with a woman is a grand thing. Being trapped in hundreds of bedrooms over two thousand years isn't. And being cursed into a book as a loveslave for eternity can ruin even a Spartan warrior's day. As a lov...

---

Love Bytes

in Naughty or Nice?

Sometimes being naughty is far more satisfying than being nice--and the best lovers know that desire is a gift to enjoy together. Four of today's hottest romance authors are gathered here with stories designed to arouse your imagination, titillate yo...

---

Born of the Night

BORN OF FIRE Awakening from a drugged sleep in a cold cell, the princess Kiara finds herself a prisoner of the merciless marauders who threaten her father's planetary kingdom. Miraculously, a rescuer appears, but behind his fearsome mask is the hands...

---

Daemon's Angel

Where angels go, love is sure to follow. THE SAINT Cast to the mortal realm by an evil sorceress, Arina had more than her share of problems. She was trapped in a temptress's body, tormented by untested passions, and doomed to lose any man she des...

---

Paradise City / Born of Ice

DISTANT STAR, ENDLESS LOVE Devyn Kell's knowledge of women, gambling, and medicine was as vast as the cosmos. But what he knew about a spaceship's maintenance system wouldn't fill a moon crater. So when irresistible Alix Garran told him that his v...

---

Julian of Macedon

Cursed into an eternity of slavery by his own brother, Julian of Macedon has spent centuries in hell, where the only respite he knows is measured in a handful of weeks whenever he's summoned through an arcane spell. With the modern age, those sum...

---
Complete Series List in Order
Chronicles of Nick
1) Infinity (Jun-2010)
2) Invincible (Apr-2011)
3) Infamous (Mar-2012)
4) Inferno (Apr-2013)
5) Illusion (Apr-2014)
6) Instinct (Apr-2015)
7) Invision (May-2016)
8) Intensity (Apr-2017)
Dark-Hunters
1) Night Pleasures (Oct-2002)
2) Night Embrace (Jul-2003)
3) Dance With The Devil (Dec-2003)
4) Kiss of the Night (Apr-2004)
5) Seize the Night (Jan-2005)
6) Sins of the Night (Jul-2005)
6.5) Second Chances (Jul-2005)
7) Dark Side of the Moon (Jun-2006)
8) A Hard Day's Night-Searcher (Oct-2006)
9) Until Death We Do Part (Oct-2006)
10) Devil May Cry (Aug-2007)
10.5) The Dark-Hunter Companion (Nov-2007)
11) Acheron (Aug-2008)
12) One Silent Night (Nov-2008)
13) No Mercy (Sep-2010)
14) Retribution (Aug-2011)
15) Time Untime (Aug-2012)
16) Styxx (Sep-2013)
17) Dark Bites (Jan-2014)
18) Son of No One (Sep-2014)
19) Dragonbane (Aug-2015)
20) Dragonmark (Aug-2016)
21) Dragonsworn (Aug-2017)
22) Stygian (Sep-2018)
Dark-Hunter Manga
1) The Dark-Hunters, Volume 1 (Jul-2009)
2) The Dark-Hunters, Volume 2 (Mar-2010)
3) The Dark-Hunters, Volume 3 (Oct-2010)
4) The Dark-Hunters, Volume 4 (Mar-2011)
Deadman's Cross
1) Deadmen Walking (May-2017)
2) Death Doesn't Bargain (May-2018)
3) At Death's Door (Sep-2019)
Dream-Hunters
1) Phantom Lover (Nov-2003)
2) The Dream Hunter (Feb-2007)
3) Upon The Midnight Clear (Nov-2007)
4) Dream Chaser (Feb-2008)
5) Dream Warrior (Feb-2009)
6) The Guardian (Oct-2011)
7) Dark Bites (Jan-2014)
8) Shadow Fallen (Apr-2022)
Hellchasers
1) Where Angels Fear to Tread (Nov-2008)
2) Bad Moon Rising (Aug-2009)
3) Time Untime (Aug-2012)
Hunter Legends
1) Night Pleasures (Oct-2002)
2) Dragonswan (Sep-2002)
3) Night Embrace (Jul-2003)
4) Phantom Lover (Nov-2003)
5) A Dark-Hunter Christmas (Jan-2014)
6) Dance With The Devil (Dec-2003)
7) Kiss of the Night (Apr-2004)
8) Night Play (Aug-2004)
9) Winter Born (Nov-2004)
10) Seize the Night (Jan-2005)
11) Sins of the Night (Jul-2005)
12) Unleash the Night (Jan-2006)
13) Dark Side of the Moon (Jun-2006)
14) A Hard Day's Night-Searcher (Oct-2006)
15) Until Death We Do Part (Oct-2006)
16) The Dream Hunter (Feb-2007)
17) Fear the Darkness (Jan-2014)
18) Devil May Cry (Aug-2007)
19) Upon The Midnight Clear (Nov-2007)
20) Dream Chaser (Feb-2008)
21) Acheron (Aug-2008)
22) Where Angels Fear to Tread (Nov-2008)
23) Shadow of the Moon (Dec-2008)
24) One Silent Night (Nov-2008)
25) Dream Warrior (Feb-2009)
26) Bad Moon Rising (Aug-2009)
27) No Mercy (Sep-2010)
28) Retribution (Aug-2011)
29) The Guardian (Oct-2011)
30) Time Untime (Aug-2012)
31) Styxx (Sep-2013)
32) House of the Rising Son (Jan-2016)
33) Son of No One (Sep-2014)
34) Dragonbane (Aug-2015)
35) Dragonmark (Aug-2016)
36) Dragonsworn (Aug-2017)
37) Stygian (Sep-2018)
Fantasy Lover (Jan-2002)
The League
1) Born of the Night (Feb-1996)
2) Born of Fire (Nov-2009)
3) Paradise City / Born of Ice (Aug-1994)
4) Fire and Ice (Nov-2004)
5) Born of Shadows (May-2011)
6) Born of Silence (May-2012)
7) Cloak & Silence (Aug-2013)
8) Born of Fury (Jul-2014)
9) Born of Defiance (May-2015)
10) Born of Betrayal (Nov-2015)
11) Born of Legend (Jun-2016)
12) Born of Vengeance (Feb-2017)
13) Born of Rage (Sep-2019)
14) Born of Blood (Dec-2019)
15) Born of Night (Oct-2020)
16) Eve of Destruction (Mar-2022)
The League: Eve of Destruction
1) Eve of Destruction (Mar-2022)
Were-Hunters
1) Dragonswan (Sep-2002)
2) Night Play (Aug-2004)
3) Winter Born (Nov-2004)
4) Unleash the Night (Jan-2006)
5) Dark Side of the Moon (Jun-2006)
6) Shadow of the Moon (Dec-2008)
7) Bad Moon Rising (Aug-2009)
8) No Mercy (Sep-2010)
9) The Guardian (Oct-2011)
10) Dark Bites (Jan-2014)
Multi-Author Series List
B.A.D.: Bureau of American Defense
B.A.D. Mission
(Aug-2012)
1)
BAD to the Bone
(Nov-2003)
2)
Captivated by You
(Feb-2005)
3)
One BAD Night
(Sep-2005)
4)
Bad Attitude
(Sep-2005)
5)
Phantom in the Night
(Jun-2008)
Award-Winning Books by Sherrilyn Kenyon
Acheron
2008 RT Reviewers Choice Award -- Paranormal Romantic Suspense
Born of Fury
2014 RT Reviewers Choice Award -- Futuristic Romance
Born of Legend
2016 RT Reviewers Choice Award -- Futuristic Romance
Dance With The Devil
2003 All About Romance Reader Award -- Most Tortured Hero
Fantasy Lover
2003 RWA PRISM Award -- Fantasy
Night Play
2004 All About Romance Reader Award -- Guiltiest Pleasure Romance
Night Pleasures
2002 RT Reviewers Choice Award -- Vampire Romance
2003 RWA PRISM Award -- Light Paranormal
Seize the Night
2005 RT Reviewers Choice Award -- Vampire Romance