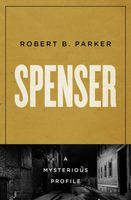 Newest Release
Bibliography:

73 Books - 6 Series

First Book:

January 1974

Latest Book:

May 2022

Author Rating:
About the Author
Robert B. Parker always wanted to be a writer, but felt it wasn't financially viable to support his wife and sons. He worked as a technical writer for corporations before working as an editor for an insurance magazine. Being tired of working in corporate America, Parker earned his Ph.D. at Boston University and began teaching at Northwestern University, giving him the ability to write.

In 1973, his first Spenser novel was published to critical acclaim and a devoted following. He has since written over 70 novels including the western, Appaloosa, which was made into a film with Ed Harris and Viggo Mortensen. Parker was named the Grand Master of the Edgar Awards in 2002 from the Mystery Writers of America. His latest Spenser novel, Lullaby, was published in May 2012.
Full Series List in Order
1 - Appaloosa (Jun-2005)
2 - Resolution (Jun-2008)
3 - Brimstone (May-2009)
4 - Blue-Eyed Devil (May-2010)
1 - Night Passage (Sep-1997)
2 - Trouble in Paradise (Sep-1998)
3 - Death in Paradise (Oct-2001)
4 - Stone Cold (Sep-2003)
5 - Sea Change (Mar-2006)
6 - High Profile (Feb-2007)
7 - Stranger in Paradise (Feb-2008)
8 - Night and Day (Mar-2009)
9 - Split Image (Mar-2010)
1 - Poodle Springs (Oct-1989)
2 - Perchance to Dream (Jan-1991)
1 - The Godwulf Manuscript (Jan-1974)
2 - God Save the Child (Oct-1974)
3 - Mortal Stakes (Oct-1975)
4 - Promised Land (Sep-1976)
5 - The Judas Goat (1978)
6 - Looking for Rachel Wallace (Feb-1980)
7 - Early Autumn (Dec-1980)
8 - A Savage Place (1981)
9 - Ceremony (Mar-1982)
10 - The Widening Gyre (Mar-1983)
11 - Valediction (Apr-1984)
12 - A Catskill Eagle (Jun-1985)
13 - Taming a Sea-Horse (May-1986)
14 - Pale Kings and Princes (Jun-1987)
15 - Crimson Joy (Jun-1988)
16 - Playmates (Jul-1989)
17 - Stardust (Jul-1990)
18 - Pastime (Jul-1991)
19 - Double Deuce (Jun-1992)
20 - Paper Doll (May-1993)
21 - Walking Shadow (May-1994)
22 - Thin Air (May-1995)
23 - Chance (Apr-1996)
24 - Small Vices (Mar-1997)
25 - Sudden Mischief (Mar-1998)
26 - Hush Money (Mar-1999)
27 - Hugger Mugger (Apr-2000)
28 - Potshot (Mar-2001)
29 - Widow's Walk (Mar-2002)
30 - Back Story (Mar-2003)
31 - Bad Business (Mar-2004)
32 - Cold Service (Mar-2005)
33 - School Days (Sep-2005)
34 - Hundred-Dollar Baby (Nov-2006)
35 - Now and Then (Nov-2007)
36 - Rough Weather (Nov-2008)
37 - The Professional (Oct-2009)
38 - Painted Ladies (Oct-2010)
39 - Sixkill (May-2011)
40 - Silent Night (Oct-2013)
1 - Family Honor (Sep-1999)
2 - Perish Twice (Sep-2000)
3 - Shrink Rap (Sep-2002)
4 - Melancholy Baby (Sep-2004)
5 - Blue Screen (Jun-2006)
6 - Spare Change (Jun-2007)
Chasing the Bear (May-2009)
Book List in Order:
73

titles
The Godwulf Manuscript

Spenser had earned his degree in the school of hard knocks, so he was ready when a Boston university hired him to recover a rare, stolen manuscript, and hardly surprised that his only clue was a radical student with four bullets in his chest. The ...

---

God Save the Child

A boy was gone, the victim of a kidnapping or his parents' indifference, Spenser couldn't tell. Either way, Spenser had been hired to find him, and now that meant going up against a sexual predator masquerading as a hero. But into this ugly case c...

---

Mortal Stakes

The Rabbs were a major league success. Marty was the Boston Red Sox star pitcher. Linda loved her husband, her baby, her beautiful home, and the adulation of the fans. She loved everything about her life except the blackmailer who was trying to wreck...

---

Promised Land

Spenser was good at finding things. But this time he had a client out on Cape Cod who was in way over his head. Harvey Shepard had lost his pretty wife -- and a very pretty quarter million bucks in real estate. Now a loan shark was putting on the bit...

---

The Judas Goat

Spenser had gone to London-and not to look at the Queen. He'd gone to track down a bunch of bombers who'd blown his client's wife and kids away. His job was to catch them. Or kill them. His client wasn't choosy. But there were nine killers to one Sp...

---

Wilderness

THE CHOICE WAS CLEAR: LIVE AS A COWARD OR KILL AND WALK TALL... Aaron Newman writes books. Macho books about fear. danger, and courage. But on the morning he witnesses a brutal murder, a world of fantasy becomes a terrifying reality. If he talks, ...

---

Looking for Rachel Wallace

Rachel Wallace was a woman who wrote and spoke her mind. She made a lot of enemies -- enemies who threatened her life. Spenser was a tough guy with a macho code of honor, hired to protect a woman who thought that code was obsolete. Privately, ...

---

Early Autumn

A bitter divorce is just the beginning. First the father hires thugs to kidnap his son. Then the mother hires Spenser to get the boy back. Then Spenser decides to do some kidnapping of his own. Heading for the Mane woods, he's determined to give a...

---

A Savage Place

DANGEROUS DEAL IN TINSEL TOWN TV reporter Candy Sloan has eyes the color of cornflowers and legs that stretch all the way to heaven. She also has somebody threatening to rearrange her lovely face if she keeps on snooping into charges of Hollywood ra...

---

---

---

Ceremony

Pretty teenager April Kyle is in grown-up trouble, involved with people who'd beat her up for a dollar and kill her for five. Now she's disappeared, last seen in The Combat Zone, the side of Boston where nothing's proper, especially the sex for sale....

---

The Widening Gyre

The adoring wife of Senate candidate Meade Alexander had a smile as sweet as candy and dotted her i's with little hearts. A blond beauty, she was the perfect mate for an ambitious politician, but she had a little problem with sex and drugs--a problem...

---

Love and Glory

BOONE ADAMS--He was so smart he wrote half the English papers for the freshman class, when he wasn't getting drunk at night and waking up hung over in the morning. To him life was full of promise . . . just the ones it didn't intend to keep. JENNI...

---

Valediction

The most dangerous man to cross is one who isn't afraid to die. But the most deadly is one who doesn't want to live. And Spenser has just lost the woman who made life his number-one priority. So when a religious sect kidnaps a pretty young dancer, n...

---

A Catskill Eagle

In the detective business, Spenser sometimes had to bend the law. Other times, he broke it. But he lived by his own inviolate rules. He didn't kill unless he had to. He helped a friend in trouble. And he loved just one woman -- even though she was th...

---

Taming a Sea-Horse

A high-class New York madam hires Spenser to find a missing hooker. But when Spenser tracks down April Kyle, he uncovers the murder of yet another prostitute. Now Spenser is searching through a world of se; for sale. Because somewhere between Bost...

---

Pale Kings and Princes

A hotshot reporter is dead. He'd gone to take a look-see at "Miami North"--little Wheaton, Massachusetts --the biggest cocaine distribution center above the Mason-Dixon line. Did the kid die for getting too close to the truth...or to a sweet lady ...

---

Crimson Joy

Spenser is back on his home turf: a Boston of sleaze and surprises, dangerous days and deadly nights. A serial killer is on the loose in Beantown and the cops can't catch him. Called the "Red Rose Killer" because he leaves a long-stemmed red rose on ...

---

Playmates

Spenser scores again! In Robert B. Parker's newest, most electrifying bestseller, America's favorite iron-pumping, gourmet-cooking private eye smells corruption in college town. Taft University's hottest basketball star is shaving points for quick ca...

---

---

Poodle Springs

When Raymond Chandler died in 1959, he left behind the first four chapters of a new Philip Marlowe thriller. Now three decades later, Robert B. Parker, the bestselling creator of the Spenser detective novels, has completed POODLE SPRINGS in a full-le...

---

Stardust

Spenser's never had a client like Jill Joyce, the star of TV's Fifty Minutes. She's beautiful, bitchy, sexy -- and someone is stalking her. Spenser can hardly blame the would-be assassin ... until he learns the true meaning of "stage fright."...

---

Perchance to Dream

"What did it matter where you lay once you were dead? In a dirty sump or in a marble tower on top of a high hill. You were dead, you were sleeping the big sleep..." Raymond Chandler wrote those immortal words on the final page of his first Marlowe t...

---

Pastime

The most personal and revealing Spenser thriller of all, PASTIME is Robert B. Parker's electrifying masterpiece of crime fiction--a startling game of memory, desire and danger that forces Spenser to face his own past. Ten years ago, he saved a teenag...

---

Double Deuce

Hawk wants Spenser to wage war on a street gang. Susan wants Spenser to move in with her. Either way, Spenser's out of his element. So why not risk both?...

---

Paper Doll

She was a model wife and mother, bludgeoned with a hammer on the streets of Beacon Hill. Spenser's searching for a motive and a murderer--and finding more secrets than meet the eye......

---

Walking Shadow

In a shabby waterfront town, an actor is shot dead onstage. Granted, the script left much to be desired. But there's more behind the scenes than an overzealous critic -- and Spenser Hawk are combing Port City's underworld to find it…...

---

All Our Yesterdays

They were the Sheridan men, ruled by passion, betrayed by love, heirs to a legacy of violence and forbidden desire. Gus, Boston's top homicide cop--he knew equally well the backroom politics of City Hall and the private passions of the very rich, a m...

---

Thin Air

Her name is Lisa St. Claire. Her husband's a cop. Her whereabouts are unknown. Spenser thought he could help a friend find his missing wife. Until he learned the nasty truth about -- Lisa St. Claire. For starters, it's not her real name......

---

Chance

Mafia princess Shirley Meeker wants her husband back. So does her father the kingpin and a few other shady characters. Spenser and Hawk head to Vegas to find Anthony Meeker--and confirm their suspicion that all these people aren't just missing Anthon...

---

---

Small Vices

Ellis Alves is no angel. But his lawyer says he was framed for the murder of college student Melissa Henderson -- and asks Spenser for help. From Boston's back streets, to Manhattan's elite, Spenser and Hawk search for suspects...including Melissa's ...

---

Night Passage

The author of the bestselling Spenser novels introduces a new hero ... Meet Jesse Stone, who has left the LAPD in disgrace and found himself the new chief of police in Paradise, Massachusetts--a town that's a lot less idyllic than it sounds... Jes...

---

Sudden Mischief

Susan Silverman's ex doesn't call himself "Silverman" anymore ... he's changed his name to "Sterling." And that might not be the only thing that's phony about him. A do-gooding charity fundraiser, he's been accused of sexual harassment by no less tha...

---

Trouble in Paradise

Robert B. Parker's new hero, Jesse Stone, has just settled into his position as police chief of Paradise, Massachusetts. But there's trouble in paradise when the wealthy enclave of Stiles Island catches the eye of thieves who come to look at a house-...

---

Hush Money

Spenser has his hands full when he takes two cases at once. In the first, a high-minded university might be hiding a killer within a swamp of political correctness. And in the other. Spenser comes to the aid of a stalking victim, only to find himself...

---

Family Honor

The author of the bestselling Spenser novels introduces a heroine unlike any other-private eye Sunny Randall. She's street-smart, sexy, and suddenly thrown into a Boston mob war where high-stakes politics and low-down killers conspire to make Sunny's...

---

Hugger Mugger

Someone's making death threats in Dixie--against a Thoroughbred horse destined to be the next Secretariat. At the owner's request, Boston P.L. Spenser hoofs it down south--where the lies re buzzing...and the dying Is easy....

---

Perish Twice

Spenser creator Robert B. Parker returns with his newest heroine, Boston P.I. Sunny Randall, coming to the aid of three very different women in three very dangerous situations. One is for business. One is for a friend. One is for family. And all coul...

---

Potshot

The town of Potshot, Arizona, is under siege from a band of murderous marauders, and the law is helpless to stop them. But now there's a new gun in town -- Boston P.I. Spenser -- and he;s gathered a posse of the best and the baddest to back him u...

---

Gunman's Rhapsody

Spenser creator Robert B. Parker turns his eye to the Old West with his stirring rendition of the legendary exploits of Wyatt Earp, Doc Holliday, the Clanton Gang, and the fateful meeting of blood and bullets that became known as the Gunfight at the ...

---

---

Death in Paradise

Robert B. Parker is back in Paradise, where Detective Jesse Stone is looking for two things: the killer of a teenage girl--and someone, anyone, who is willing to claim the body......

---

Widow's Walk

One of Boston's elite has been murdered. The accused is his new wife. She's blonde, beautiful, and young. The jury's going to hate her. With next-to-no alibi, and multi-million reasons to kill her husband, she needs the best defense money can buy. Hi...

---

Shrink Rap

Sunny Randall is back -- hired to protect a bestselling romance novelist from her ex-husband. The man is no only a shrink, he's a stalker. But when Sunny becomes his patient, she discovers as much about herself as she does about the criminal mind.....

---

Back Story

In 1974, a revolutionary group calling itself The Dread Scott Brigade held up the Old Shawmut Bank in Boston's Audubon Circle. Money was stolen. And a woman named Emily Gordon, a visitor in town cashing traveler's checks, was shot and killed. No one ...

---

Stone Cold

Meet Tony and Brianna Lincoln. They've just moved to Paradise. Unfortunately, they're not too keen on making friends with the neighbors. In fact, this urbane pair of thrill killers is knocking locals off one by one--and they've marked Jesse Stone as ...

---

Bad Business

When Marlene Rowley hires Spenser to follow her cheating husband, Spenser finds not only a two-timing spouse, but another detective hired to shadow the wayward Marlene. Not the most trusting couple in town--but, as Spenser's about to learn, certainly...

---

Double Play

1941: Jackie Robinson breaks major-league baseball's color barrier--and changes the world. The event also changes the life of Joseph Burke, veteran of World War II and Robinson's bodyguard--because under the media spotlight, hard truths are easier th...

---

Melancholy Baby

There's only one way for Boston P.I. Sunny Randall--as conflicted as she is beautiful--to get her mind off her personal problems, and that's by helping someone else get over theirs. But as she assists a troubled young woman in locating her birth pare...

---

Cold Service

When his closest ally, Hawk, is beaten and left for dead while protecting a bookie, Spenser embarks on an epic journey to rehabilitate his best pal, body and soul. But that means infiltrating a ruthless mob--and redefining his friendship with Hawk in...

---

Appaloosa

When Virgil Cole and Everett Hitch arrive in Appaloosa, they find a town suffering at the hands of a renegade rancher who's already left the city marshal and one of his deputies dead. Cole and Hitch are used to cleaning up after scavengers, but thi...

---

---

School Days

When a Massachusetts boy is accused of mass murder, his socially prominent grandmother, who hires Spenser to investigate, is convinced of his innocence. But Spenser isn't convinced of anything--except that there's trouble ahead......

---

Sea Change

After the body of a divorced Florida heiress washes ashore in Paradise, Jesse Stone discovers her kinky secrets--and a sordid past that case suspicion on everyone she knew, from friends to family. Unfortunately no one is talking, so it's up to Stone ...

---

Blue Screen

Buddy Bollen is a C-list movie mogul who made his fortune producing films of questionable artistic merit. When Buddy hires Sunny Randall to protect his rising star and girlfriend, Erin Flint, Sunny knows from the start that the prickly, spoiled beaut...

---

Hundred-Dollar Baby

A client from a decades-old case reaches out to Boston PI Spenser-but can he rescue troubled April Kyle once more? Longtime Spenser fans will remember that once upon a time, though not so long ago, there was a girl named April Kyle-a beautiful te...

---

High Profile

The murder of a notorious public figure places Paradise, Massachusetts, police chief Jesse Stone in the harsh glare of the media spotlight. When the body of controversial talk-show host Walton Weeks is discovered hanging from a tree on the outski...

---

Edenville Owls

There is something evil in the air. Fourteen-year-old Bobby senses it. Who is that man he saw arguing with his pretty new English teacher? And what was the real reason she missed school for days afterward? Bobby knows he should mind his own business,...

---

Spare Change

Boston P.I. Sunny Randall joins forces with the most important man in her life-her father-to crack a thirty-year-old case. Hi Phil, You miss me? I got bored, so I thought I'd reestablish our relationship. Give us both something to do in our later...

---

Now and Then

When a simple case turns into a treacherous and politically charged investigation, Spenser faces his most difficult challenge yet-keeping his cool while his beloved Susan Silverman is in danger. Spenser knows something's amiss the moment Dennis D...

---

Stranger in Paradise

Crow, an Apache hit man and a former adversary of Jesse Stone's, resurfaces in Paradise to find a missing girl and snuff out her mother. But his conscience is getting the best of him. If he doesn't make the hit, he'll pay for it. So might Jesse, who ...

---

The Boxer and the Spy

When a shy high school student's body is found washed up on the shore of a quiet New England beach town--an apparent suicide--fifteen-year-old Terry Novak doesn't know what to think. Something just doesn't add up, so he decides to do some investigati...

---

Resolution

I had an eight-gauge shotgun that I'd taken with me when I left Wells Fargo. It didn't take too long for things to develop. I sat in the tall lookout chair in the back of the saloon with the shotgun in my lap for two peaceful nights. On my third nigh...

---

Rough Weather

A hurricane hinders a kidnapping and Spenser goes on a search for the man responsible? the infamous Gray Man, who has both helped and hunted Spenser in the past. Heidi Bradshaw is wealthy, beautiful, and well connected ?and she needs Spenser?s hel...

---

Night and Day

Things are getting strange in Paradise, Massachusetts. Police Chief Jesse Stone is called to the junior high school when reports of lewd conduct by the school's principal, Betsy Ingersoll, filter into the station. Ingersoll claims she was protecting ...

---

Brimstone

Guns for hire Virgil Cole and Everett Hitch have one thing to do: locate Allie French, the woman who stole Virgil's heart and then just disappeared. But the dispirited prostitute they finally track down is no longer the innocent beauty Virgil fell in...

---

Chasing the Bear

Young Spenser is tough. No doubt about it. After all, he's being raised by his father and uncles -- three of the toughest men in town. He knows how to fight, and he's had to prove it. But his father taught him something far more valuable: Sometimes t...

---

Passport to Peril

Decades before Robert Brown Parker began writing his books about Spenser, a man named Robert Bogardus Parker (1905-1955) penned this extraordinary novel of post-war intrigue. From the corridors and compartments of the Orient Express to the shadowy...

---

The Professional

A knock on Spenser's office door can only mean one thing: a new case. This time the visitor is a local lawyer with an interesting story. Elizabeth Shaw specializes in wills and trusts at the Boston law firm of Shaw & Cartwright, and over the years sh...

---

Split Image

Family ties prove deadly in the brilliant new Jesse Stone novel from New York Times-bestselling author Robert B. Parker. The body in the trunk was just the beginning. Turns out the stiff was a foot soldier for local tough guy Reggie Galen, now ...

---

Blue-Eyed Devil

Law enforcement in Appaloosa had once been Virgil Cole and me. Now there was a chief of police and twelve policemen. Our third day back in town, the chief invited us to the office for a talk. The new chief is Amos Callico: a tall, fat man in a de...

---

Painted Ladies

Called upon by The Hammond Museum and renowned art scholar Dr. Ashton Prince, Spenser accepts his latest case: to provide protection during a ransom exchange -- money for a stolen painting. The case becomes personal when Spenser fails to protect h...

---

Sixkill

On location in Boston, bad-boy actor Jumbo Nelson is accused of the rape and murder of a young woman. From the start the case seems fishy, so the Boston PD calls on Spenser to investigate. The situation doesn't look good for Jumbo, whose appetites fo...

---

Silent Night

A special treat for the holiday season -- a rumination on Christmas, family, and the meaning of home as conceived by Robert B. Parker. It's December in Boston, and Spenser is busy planning the menu for Christmas dinner when he's confronted i...

---

Dream Girl

When a mature, beautiful and composed April Kyle strides into Spenser's office, the Boston PI recognises his once and future client. Now a well established madam herself, April oversees an upscale call girl operation in Boston's Back Bay. Still looki...

---

Spenser: A Mysterious Profile

/ Police Procedural

The Boston PI agrees to an interview in this entertaining blend of short story and biographical profile by the legendary mystery author.   Spenser and his psychologist girlfriend, Susan, are relaxing in a courtyard on a lovely June afternoon. Bu...

---
Award-Winning Books by Robert B. Parker
Promised Land
1977 Edgar Allan Poe Award -- Novel
Frequently Asked Questions (FAQ)
Robert B. Parker has published 73 books.
Robert B. Parker does not have a new book coming out soon. The latest book, Spenser: A Mysterious Profile, was published in May 2022.
The first book by Robert B. Parker, The Godwulf Manuscript, was published in January 1974.
Yes. Robert B. Parker has 6 series.