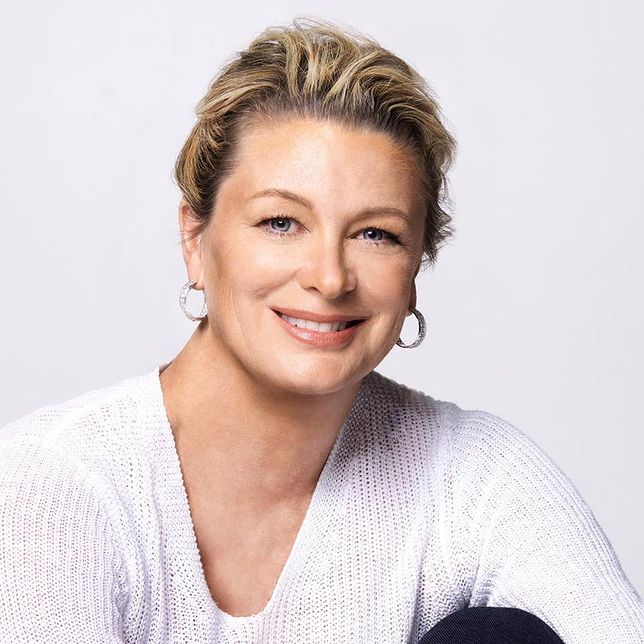 About the Author
Kristin Hannah first worked in advertising before deciding to go to law school. While she was in law school, her mother was battling cancer. To pass the time in the hospital, Hannah and her mother collaborated on a cheesy historical romance. Her mother told her "you are going to be a writer," which shocked Hannah, especially after their collaboration.

After her mother's death, she stored away the manuscript and continued to practice law. When Hannah was pregnant, she was put on bed rest for five months. She read everything until her husband reminded her of the novel written with her mother. When she had her son, she had a first draft. After many rejections, in 1990, she got "the call." She has since become a bestselling author of over 20 books.
Full Series List in Order
1 - Firefly Lane (Feb-2008)
2 - Fly Away (Apr-2013)
Book List in Order:
29

titles
---

A Handful of Heaven

YUKON TERRITORY WAS A GOLD MINER'S HEAVEN, AND DEVON O'SHEA HAD COME TO CLAIM HER SHARE.... But instead of a thriving store in a boom town, Devon O'Shea discovered she was part owner of a filthy, disorganized tent -- stuck in the mid...

---

The Enchantment

"IT TAKES MUCH GOLD TO FILL AN EMPTY SOUL. AND ONLY A DROP OF MAGIC." Emmaline Hatter was a beautiful, brilliant, and rich Wall Street financier in the nineteenth century -- until the crash of 1893 wiped her out completely. Without friends, family...

---

Once in Every Life

SHE DARES TO LOVE A MAN WHO DOESN'T DARE LOVE... Tess Gregory's brilliant career as a researach scientist hides her longings for a husband and child. Though deaf, she is a free spirit -- a woman full of life and love. She is struck down all too soon...

---

Liar's Moon

At a harvest festival, a farm girl masquerades as a rich woman to win the heart of the man she corresponded with for years. But when the festivities are over and her riches turn back to rages, will he live only in her dreams?...

---

If You Believe

HE NEVER INTENDED TO STAY. SHE COULDN'T BEAR TO LET HIM GO. Mad Dog Stone was a carefree drifter, a man who loved life on the open road and never looked back. Mariah Throckmorton was lonely and frightened, hiding from a past filled with heart...

---

When Lightning Strikes

A MAN LOST IN THE PAST, A WOMAN LOST IN TIME... Romance writer Alaina Costanza has given up on dreams and fairy tales. Then one storm-tossed, enchanted night she is plunged hack in time to the wild, Western world of her newest novel. Disoriented a...

---

Waiting for the Moon

Selena doesn't remember who she is or how she came to the hidden mansion on the isolated Maine coast. Lost in a confusing world filled with strangers, she finds comfort in a man whose eyes reflect her own desperate loneliness. Dr. Ian Carrick inv...

---

Home Again

Dear Reader: At this magical time of year, I am always reminded of the fragile threads that bind our lives and the strength that comes from caring. It's the season when we hold our loved ones a little closer and say "I love you" just a bit more of...

---

On Mystic Lake

"Annie Colwater's husband has just confessed that he's in love with a younger woman. Devastated, Annie retreats to the small town where she grew up. There she is reunited with her first love, Nick Delacroix, a recent widower who is unable to cope wit...

---

---

Angel Falls

When Mikaela Campbell, beloved wife and mother of two, falls into a coma, it is up to her husband, Liam, to hold the family together, to care for their grieving, frightened children. Day after day, he sits by her bedside, telling stories of the preci...

---

Summer Island

Years ago, Nora Bridge walked out on her marriage and left her daughters behind. Now she is a famous talk show host. Her daughter, Ruby, is a struggling comedienne. The two haven't spoken in more than a decade. Then a scandal from Nora's past is expo...

---

Distant Shores

Elizabeth and Jackson Shore married young, raised two daughters, and weathered the storms of youth as they built a future together. But after the children leave home, they quietly drift apart. When Jack accepts a wonderful new job offer, Elizabeth pu...

---

Between Sisters

Meghann Dontess is a woman haunted by heartbreak. Twenty-five years ago she was forced to make a terrible choice, one that cost her everything, including the love of her sister, Claire. Now, Meghann is a hotshot divorce attorney who doesn't believe i...

---

The Things We Do For Love

After years of trying to have a baby, Angela DeSaria is left with too many broken dreams and a ruined marriage. Following a painful divorce, she moves back to her hometown and rejoins her loud, loving, slightly crazy family. In the small Northwest to...

---

Comfort and Joy

Newly divorced, Joy Candellaro decides to break from her ordinary life and embark on a holiday adventure. A miraculous twist of fate lands her in the charming Northwest town of Rain Valley, where she meets Daniel O'Shea and his young son, Bobby. Thro...

---

Magic Hour

Deep in the Pacific Northwest lies the Olympic National Forest -- nearly one million acres of impenetrable darkness and impossible beauty. Even in this modern age, much of it remains undiscovered and uncharted. From the heart of this old forest, a s...

---

Firefly Lane

In the turbulent summer of 1974, Kate Mularkey has accepted her place at the bottom of the eighth-grade social food chain. Then, to her amazement, the "coolest girl in the world" moves in across the street and wants to be her friend. Tully Hart seems...

---

True Colors

True Colors is New York Times bestselling author Kristin Hannah's most provocative, compelling, and heart-wrenching story yet. With the luminous writing and unforgettable characters that are her trademarks, she tells the story of three sisters whose ...

---

Winter Garden

Can a woman ever really know herself if she doesn't know her mother? From the author of the smash-hit bestseller Firefly Lane and True Colors comes a powerful, heartbreaking novel that illuminates the intricate mother-daughter bond and explores th...

---

---

Night Road

For eighteen years, Jude Farraday has put her children's needs above her own, and it shows -- her twins, Mia and Zach, are bright and happy teenagers. When Lexi Baill moves into their small, close-knit community, no one is more welcoming than Jude....

---

Home Front

In her bestselling novels Kristin Hannah has plumbed the depths of friendship, the loyalty of sisters, and the secrets mothers keep. Now, in her most emotionally powerful story yet, she explores the intimate landscape of a troubled marriage with this...

---

Fly Away

Once, a long time ago, I walked down a night-darkened road called Firefly Lane, all alone, on the worst night of my life, and I found a kindred spirit. That was our beginning. More than thirty years ago. TullyandKate. You and me against the world. Be...

---

The Nightingale

In love we find out who we want to be. In war we find out who we are. FRANCE, 1939 In the quiet village of Carriveau, Vianne Mauriac says goodbye to her husband, Antoine, as he heads for the Front. She doesn't believe that the Nazis will ...

---

The Great Alone

Alaska, 1974. Unpredictable. Unforgiving. Untamed. For a family in crisis, the ultimate test of survival. Ernt Allbright, a former POW, comes home from the Vietnam war a changed and volatile man. When he loses yet another job, he makes an impuls...

---

---

Comfort & Joy

New York Times bestselling author Kristin Hannah is beloved by readers around the world for her unique blend of powerful emotion and exquisite storytelling. In Comfort & Joy, she offers a modern-day fairy tale -- the story of a woman who gets a mirac...

---

The Four Winds

The Four Winds, by #1 New York Times bestselling author Kristin Hannah, is an epic novel of love and heroism and hope, set against the backdrop of one of America's most defining eras--the Great Depression. "If I close my eyes, I can still ...

---

---

---

---
Award-Winning Books by Kristin Hannah
Between Sisters
2004 Rita Award -- Novel with Strong Romantic Elements
The Enchantment
1993 RT Reviewers Choice Award -- Historical Romantic Adventure
The Four Winds
2021 Lolly Award -- Book of the Year
The Great Alone
2018 Goodreads Choice Award -- Historical Fiction
The Nightingale
2015 Goodreads Choice Award -- Historical Fiction
Waiting for the Moon
1995 Romance Readers Anonymous Award -- Best All-Around Romance
Winter Garden
2010 RT Reviewers Choice Award -- Mainstream Fiction
Frequently Asked Questions (FAQ)
Kristin Hannah has published 29 books.
The next book by Kristin Hannah, The Women, will be published in February 2024.
The first book by Kristin Hannah, A Handful of Heaven, was published in September 1991.
Yes. Kristin Hannah has 1 series.