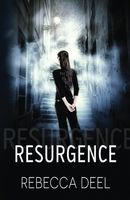 Newest Release
Bibliography:

16 Books - 2 Series

First Book:

January 2015

Latest Book:

November 2017

Rating:
Full Series List in Order
1 - Midnight Escape (Jan-2015)
2 - Midnight Reckoning (Jan-2015)
3 - Midnight Rendezvous (Aug-2015)
4 - Wheels of Justice (Jun-2016)
5 - Deadly Game (Jan-2017)
6 - Resurgence (Nov-2017)
1 - Witness (Jan-2015)
2 - Hidden Target (Jan-2015)
3 - Written in Blood (Jan-2015)
4 - Fatal Legacy (Mar-2015)
5 - Payback (Jul-2015)
6 - Best Served Cold (Nov-2015)
7 - In Plain Sight (Feb-2016)
8 - Retribution (Oct-2016)
9 - On The Edge (May-2017)
10 - Vendetta (Sep-2017)
Book List in Order:
16

titles
Hidden Target

No murderer is going to unravel Madison Ryder's new life. Following the deaths of her husband and unborn son, Madison spent two years knitting her life back together by returning home and opening a yarn store. Now the stalker who murdered her family ...

---

Midnight Escape

Saving her sister might require the ultimate sacrifice.Brenna Mason's sister has been missing for more than a week. She failed Dana years before with disastrous consequences. She won't do it again. She's determined to find Dana and bring her home. Bu...

---

Midnight Reckoning

Her sister was a world-class jewel thief. But she crossed the wrong person and now Sophie's baby may pay the price. Sophie Valero has spent her life living down her last name. In a family of murderers, thieves, and con artists, she's the black sheep....

---

Witness

Four burglaries. Three assaults. One murder. Not the crime stats Police Chief Ethan Blackhawk envisions for his first two weeks on the job. Ethan uncovers a link to his past, an assassin who bested him five years ago and again hunts in his territory....

---

Written in Blood

Megan Cahill might soon be making the news instead of writing it.Newspaper editor Megan Cahill loves red pens, clean prose, and fast cars. When a friend is murdered, Meg sets a trap to snare the killer. The bait? One steamed editor with a razor-sharp...

---

Fatal Legacy

Three deaths in two weeks and she could be the next victim. The biggest dangers bookstore owner Del Peterson faces are paper cuts and aching feet until a gift draws her into the center of a federal investigation and she's taken into custody as a mate...

---

Payback

A mission from his past threatens his future. A stalker has his sights set on art history teacher Ivy Monroe. Still recovering from a relationship with an abusive former boyfriend, she's determined to win this fight over fear and intimidation. No one...

---

Midnight Rendezvous

When the past and present collide, the result could be fatal. Fortress Security operative Lily Stanton survived life on Nashville's streets and thrived in the Army. Abandoned as an infant, her Fortress teammates have become her family, so her world i...

---

Best Served Cold

U.S. Marshal Stella Grayson always wanted to be a cop, but after an ambush, she's framed for murder and forced to surrender her gun and badge. Targeted by law enforcement and a killer seeking revenge, she may lose everything she values, including her...

---

---

In Plain Sight

On the heels of a life-changing diagnosis, concert pianist Darcy St. Claire is on a quest to reinvent herself. While renovating a Victorian house and opening a restaurant, she becomes the target of a killer. As the attempts on her life intensify, Dar...

---

Wheels of Justice

A voice in the dark saved her.After losing her home and business in a flood, photographer Claire Walker relocates to Nashville, determined to rebuild her life. Two men kidnap Claire in the middle of the night in a scheme to force her captive brother ...

---

Retribution

After a childhood trauma, Heidi Thompson is tired of looking over her shoulder and continually leaving her life behind. Reinventing herself one more time, she's hired to train search and rescue teams for Fortress Security. But an unknown enemy obsess...

---

Deadly Game

Following a desperate call for help, Rowan Scott finds her sister bleeding out and her niece missing. As the owner of a coffee shop, Rowan doesn't have the skills to navigate a world of shadows where nothing is as it seems and one mistake will cost h...

---

On The Edge

As an ER nurse, Grace Rutledge is no stranger to the aftermath of violence, but she has never been a victim until her car is forced off the road. Determined to put the incident behind her, she focuses on becoming acquainted with the family she never ...

---

Vendetta

Seven years ago, Marcus Lang made a choice that cost him everything, but he rebuilt his life and became a vital part of Otter Creek. Although his past isn't dead, Marcus will be if he is unable to stop one man's quest for revenge. If he fails, his li...

---

Resurgence

Fortress operative Adam Walker knows hardship and pain, specializes in navigating behind enemy lines, and never leaves a man behind. When the Special Forces Marine is asked to rescue a woman who helped save him, he doesn't hesitate to lay his life on...

---
Frequently Asked Questions (FAQ)
Rebecca Deel has published 16 books.
Rebecca Deel does not have a new book coming out soon. The latest book, Resurgence, was published in November 2017.
The first book by Rebecca Deel, Midnight Escape, was published in January 2015.
Yes. Rebecca Deel has 2 series.