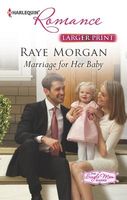 Newest Release
Bibliography:

60 Books - 9 Series

First Book:

March 1983

Latest Book:

June 2013

Rating:
About the Author
Helen Conrad was born on April 11 in Pasadena, California, U.S.A. and grew up between Holland, Guam, and California, and spent a few years in Washington, D.C. as well. Now, she lives in the Los Angeles area now with Nick, her geologist-computers cientist husband and the two of her four sons who still live at home.

Helen obtained a B.A. in English Literature. She was working toward a Master's in Library Science when she dropped out to have her first son. She started writing because she felt guilty about spending so much time reading. After years of writing romantic suspense in the style of Mary Stewart and children's books in a lot of styles, she finally sold a romance to Jove's Second Chance at Love and there was celebration all around-at least in her ever-patient family of husband and four boys. She published four more romances for Jove under the name Jena Hunt, then began writing Silhouette Desires. A few sales to Bantam Loveswept and Harlequin Romance, Temptationand SuperRomance under the name Helen Conrad followed, as well as to Harpers, Dell Ecstasy, Mills & Boon, and even an historical with Zebra. Today, she is concentrating on Silhouette Romance, completely captivated by the breezy fun and touching poignancy of their compact, to-the-point form. She feels the perfect "quick read" should make the reader smile, sigh and put the book down feeling better about the state of love in the world.
Full Series List in Order
1 - Husband for Hire (Jul-1988)
2 - Ladies' Man (Apr-1990)
1 - Crystal Blue Horizon (Jun-1984)
2 - A Lucky Streak (Dec-1987)
1 - Baby Dreams (May-1996)
2 - A Gift for Baby (Jul-1996)
3 - Babies by the Busload (Sep-1996)
4 - Instant Dad (Dec-1996)
1 - The Boss, The Baby and Me (Jan-2005)
2 - Trading Places with the Boss (Mar-2005)
3 - The Boss's Special Delivery (May-2005)
1 - Yesterday's Outlaw (Feb-1994)
2 - The Daddy Due Date (Mar-1994)
3 - Babies on the Doorstep (Oct-1994)
4 - Sorry, the Bride Has Escaped (Nov-1994)
1 - Jack and the Princess (Apr-2003)
2 - Royal Nights (May-2003)
3 - Betrothed to the Prince (Jun-2003)
4 - Counterfeit Princess (Jul-2003)
1 - Secret Prince, Instant Daddy! (Nov-2010)
2 - Single Father, Surprise Prince (Dec-2010)
3 - Crown Prince, Pregnant Bride! (Jan-2011)
4 - The Reluctant Princess (Jan-2012)
5 - Pregnant with the Prince's Child (Mar-2012)
6 - Taming the Lost Prince (May-2012)
1 - The Prince's Secret Bride (Aug-2008)
2 - Abby And The Playboy Prince (Sep-2008)
3 - Found: His Royal Baby (Oct-2008)
1 - A Daddy for Her Sons (Apr-2013)
2 - Marriage for Her Baby (Jun-2013)
Multi-Author Series List
21 -
Keeping Her Baby's Secret
(Sep-2009)
23 -
The Italian's Forgotten Baby
(Jan-2010)
Yesterday's Outlaw
(Feb-1994)
The Bachelor
(Feb-1993)
3 -
The Rebel Prince
(Sep-2006)
Beauty and the Reclusive Prince
(Apr-2010)
Her Valentine Blind Date
(Feb-2009)
Beauty and the Reclusive Prince
(Apr-2010)
She's Having My Baby!
(Feb-2002)
4 -
Sorry, the Bride Has Escaped
(Nov-1994)
Almost a Bride
(Jun-1992)
15 -
Undercover Passion
(Aug-2005)
50 -
The Bachelor
(Feb-1993)
37 -
The Boss's Double Trouble Twins
(Nov-2007)
7 -
Bride By Royal Appointment
(Jan-2008)
Book List in Order:
60

titles
Embers of the Sun

UNFORGETTABLE WORDS "I'm going to win you, Charla, no matter what I have to do!" Artist Charla Evans traveled to Japan to study raku pottery--and to escape an unhappy love. She thought there could never be another ... until tycoon Stephen Conners ...

---

Summer Wind

A ROSE IN THE DESERT After twenty-five years of searching for her own brand of happiness, Perris Fleming was settling down to the life her parents had chosen for her: a corporate fiance, country club dances, well-to-do friends, and lazy summers in...

---

Crystal Blue Horizon

LOST AND FOUND... Claire Angeli's son was lost in the mountains, and it was up to Cord McCloud to find him. How was Claire to know that in finding her son she would lose her heart? Cord upset all her neatly laid plans for her life. She wanted...

---

Roses Never Fade

A GHOST OF A CHANCE In the middle of a stormy northern California night, a handsome stranger walked into the foyer of Bailey Trent's supposedly haunted house. He was certainly no ghost, but who was he? He turned out to be Kurt Palmer, a definit...

---

A Lucky Streak

THE BEST OF BOTH WORLDS When Cash Angeli found himself confronted by thugs in an alley, he never imagined a petite blonde wielding a baseball bat would come to his rescue! Kelly McCormick didn't want anything to do with this errant black knight...

---

Husband for Hire

EXPERIENCE PREFERRED Restaurant owner Charity Ames needed a husband--fast! Her visiting aunt expected to see her blissfully wed, but Charity never had the time to find true love. In a last-ditch effort, she called an employment office. Answer...

---

Too Many Babies

BABY BOOM Scott Bradley had mixed reactions upon meeting his new next-door neighbor. Cathy Feenstra was beautiful, blond, single--and, unfortunately, the devoted mother of precocious twins and a mischievous toddler. Prior experience with children ...

---

Ladies' Man

SMOOTH OPERATOR Her mother dating a sexy younger man? Trish had to see this for herself. But there he was, greeting her at the door of her mother's new apartment with sleepy bedroom eyes and that hard, brown, naked chest. Impossible! Her parents' ...

---

In a Marrying Mood

WANTED: WIFE Cam Sterling was back in town, and he was every inch as gorgeous as Ann Dupree remembered. Not that he'd ever noticed her. After all, he'd lived in the Sterling mansion, and she came from the other side of town. Now Cam--still char...

---

---

Baby Aboard

DESPERATELY SEEKING DAD Lisa Loring sized up Carson James the moment he walked into her office. This was the handsome hunk her staff had told her about? Well, her agenda was as clear as the clock ticking away inside her--Lisa was looking for poten...

---

Almost a Bride

MARRIAGE ACCORDING TO RAFE TENNYSON: Women--who needs 'em? All they do it get pregnant and trap us men into marrying them. Thank goodness I talked my brother out of marrying that Kendall McCormick! She'd ruin his life for sure. But I wonder what ...

---

The Bachelor

MR. FEBRUARY The Bachelor: David Coronado. Unmarried and uncommitted. Enjoying the fun and folly of Puerto Vallarta. The Bachelorette: Shelley Brittman. Scared, desperate and on the run from her abusive ex-husband. The Challenge: To overcome ins...

---

Caution: Charm at Work

WHAT A MESS! When Reed Brittman first laid eyes on perky Kat Clay, she was sneaking around, spying on Reed's rich uncle and some fortune huntress who was stalking the old gent. Then Reed discovered the crazy truth. The "huntress" was Kat's widowed...

---

Yesterday's Outlaw

SINGLE GUY SEEKS...A RELATIONSHIP WITH NO STRINGS "Love 'em and leave 'em"--that was Mack Caine's motto. But now the only woman who'd ever had him thinking about changing his ways needed his help. He wasn't about to let her down--but he wasn't mak...

---

The Daddy Due Date

KEN FORREST... What was he doing here? How could he barge into Shawnee's life and expect to pick up where they'd left off that long-ago summer? She had to make him leave--before that familiar, reckless passion came rushing back. Before Shawnee forgo...

---

Babies on the Doorstep

BUNDLE OF JOY A basketful of babies was about the last thing Brittanny Lee expected to find on a doorstep, but there they were--and, after all, somebody had to look after them. And if the only help available was her too-gorgeous-to-be-anything-but...

---

Sorry, the Bride Has Escaped

RUNAWAY BRIDE As she squared her shoulders to walk down the aisle, Ashley Carrington knew she was making the biggest mistake of her life. And before the wedding march faded away, she was a bride on the run, hiding from family, friends and fiance--...

---

The Baby Invasion

in Wanted: Mother

A confirmed bachelor becomes the father of twins in "What's a Dad to Do?," an unprepared couple gets a surprise in "Soul Mates," and a single man inherits an orphaned baby in "Wife Wanted..." Original....

---

Baby Dreams

A FUNNY THING HAPPENED ON THE WAY TO THE BABY SHOWER... One minute, Cami Bishop was driving to a baby shower. The next, she'd been thrown in the slammer, courtesy of the county sheriff! How could she convince rugged Rafe Lonewoli she was innocent-...

---

---

A Gift for Baby

UNDERCOVER COWBOY Mitch Harper was only pretending to be a rugged cowboy. But as an undercover agent protecting Hailey Kingston, he was learning things about her that could get a confirmed bachelor in trouble. Like how she liked her coffee in the ...

---

Babies by the Busload

WHO'S THAT HANDSOME SINGLE DAD? J. J. Jensen couldn't believe her eyes! Her ex-boss, Jack Remington, had just moved in next door... and somehow this confirmed bachelor was now juggling three bouncing babies. The Jack she remembered wasn't soft and...

---

Instant Dad

SECRET FATHER Drey Angeli wanted to make sure his baby was in good hands. So the sexy carpenter agreed to build a nursery for adoptive mom Sara Parker. But someone had to get up in the night with sweet Sara to comfort his little girl. He just hadn...

---

Wife by Contract

BRIDE? WHAT BRIDE? Joe Camden came home to Alaska to find a bride and two adorable kids on his doorstep. Chynna Sinclair claimed she and her brood were his mail-order family, but when Joe tried to explain that it was his brother who'd sent for a ...

---

The Hand-Picked Bride

A GOOD WIFE IS HARD TO FIND Jolene Campbell was every man's fantasy. But unfortunately for Grant Fargo, she was going to become his brother's wife. If Grant could keep his hands off his sexy employee long enough to introduce them. His brother need...

---

Secret Dad

SECRET MARRIAGE? She called herself "Charlie Smith," and only Denver McCaine remembered her as Adrianna Charlyne Chandler. But Charlie was no longer the aloof-but-beautiful heiress a rugged mercenary like him could only dream about. Now she was a ...

---

Promoted--To Wife!

WHAT KYRA KNEW ABOUT MR. REDMAN: •He was the company's corporate kingpin. •He took his coffee black--and bitter. •On Sunday he would become Kyra's husband! Kyra Symington nearly fell out of her ergonomically correct secretary's chair when of...

---

The Boss's Baby Mistake

Broad-shouldered, brooding and brilliant, seductive boss Jack Marin invariably got his way. And though Jack was divorced, disillusioned and avidly anti-marriage, he wanted a son. So, sensibly, he headed straight for a fertility clinic and an anonymou...

---

Working Overtime

AFTER HOURS As the devoted single mother of two rambunctious boys -- and as the best darn paralegal in town -- Chareen Wolf knew all about hard work. But she'd never before had a job so demanding that she and her boss actually had to live together -...

---

She's Having My Baby!

To: Sharon, Jen, Lauren, Julia From: Maggie Date: 2/02 RE: The boss's little secret... It's true -- I'm pregnant! I've kept it quiet because I wasn't sure how you'd react to my visiting a sperm bank. You know all the ...

---

---

A Little Moonlighting

BUSINESS AS USUAL Carter James simply could not conduct business without Amy Pendleton. So when his indispensable -- utterly alluring -- associate quit to play temporary mommy to her sister's brood, the take-charge tycoon decided that if he couldn't...

---

Jack and the Princess

Cracking the so-called security system at the Roseanova estate seemed like a surefire way for Jack Santini to prove to the royal family that he was the only candidate for the chief-of-security position. But he hadn't counted on waking up a golden-hai...

---

Royal Nights

Bored playboy Prince Damian of Nabotavia reluctantly succumbed to family pressure to consider marriage to an "appropriate" woman. Then an accident changed everything, leaving him challenged at every turn. But had it been an accident, or was Damian's ...

---

Betrothed to the Prince

Princess Tianna had no intention of honoring her lifelong betrothal to Prince Garth Roseanova. But when she arrived to disengage herself from the playboy prince she'd never met, she ended up going undercover as a nanny -- to protect the abandoned...

---

Counterfeit Princess

DANCING WITH A PRINCE... She nearly pinched herself. But Shannon Harper, Dallas waitress, was at the ball! Trouble was, Crown Prince Marco thought she was his prearranged fiancee! His arrival was unexpected -- Shannon had only agreed to impersonat...

---

The Boss, The Baby and Me

In this secretary's opinion, Allman Industries' newest bigwig was a snake in the grass! After all, the feud simmering between the rival Allman and McLaughlin clans had divided Chivaree, Texas, for over a century. So why in tarnation had Kurt McLaughl...

---

Trading Places with the Boss

Nobody could put Rafe Allman in his place... until a corporate challenge put Shelley Sinclair in the position to teach the control-freak corporate bigwig what it's like to take orders for a change! But as their brainstorming sessions segued into stol...

---

The Boss's Special Delivery

Six months pregnant and alone, Annie Torres had stopped believing in any white knights racing to save her. So, when she fainted from exhaustion, the very last thing she expected was to land in the arms of one of the most handsome men she'd ever met -...

---

Undercover Passion

Follow a handsome detective as he searches for the truth...and finds his soul mate. Detective Daniel O'Callahan didn't like mysteries, so when half the staff at Portland General was in love and kissing in the hallways, he smelled a rat. No sooner ha...

---

The Rebel Prince

Bride -- by royal decree! Chef Emma Valentine is just an ordinary girl, doing an ordinary job. Okay, her new boss might be a gorgeous future king, but Emma's determined to stay professional...isn't she? As the second son, jet-setting playboy ...

---

---

Blackmailed By The Boss!

/ Contemporary Romance

Caught red-handed in the boss's office after hours, Chynna has no choice but to agree to Trent's terms -- pretend to be in love with him, or face arrest for burglary!...

---

The Boss's Pregnancy Proposal

Expecting the CEO's baby... Working for her heart-stoppingly handsome boss shouldn't have been so hard, but could Callie Stevens let her attraction get the best of her when he asked her to have his baby? Of course, love wouldn't enter ...

---

The Boss's Double Trouble Twins

Having the boss's twins! The last person Mitch Carver expects to walk into his office is Darcy--the woman who haunted his sleep for months. Despite the attraction, he knows they are just too different. She's happily ever after and he's here today,...

---

Bride By Royal Appointment

Mother wanted--by billionaire prince! A potential prince comes from abroad... with revenge on the Royal House in mind... Adam Ryder is impossibly wealthy in his own right, and he's always known he's the illegitimate son of a Nirolian prince. Elena...

---

The Prince's Secret Bride

Royal scandal: The prince and the pregnant waif! Prince Nico can't walk by when he sees Marisa needs his help; she's confused and lost and clearly has no place to go. So he sweeps her back to his royal palace. Seeing that she's pregnan...

---

Abby And The Playboy Prince

Prince Mychale has come to his mountain chateau to get away from the world. Instead, the royal bachelor finds himself playing host to runaway Abby and her adorable baby! Mychale's duty-bound to marry someone of the royal family's choosing. Ab...

---

Found: His Royal Baby

Royal revelation: Could this baby be the prince's heir? Crown Prince Dane of Montenevada has just heard the rumors of a secret baby of regal birth. With the kingdom in an uproar, his only choice is to confront the sister of his sworn enemy--the woma...

---

Her Valentine Blind Date

Blind date: the Italian tycoon and the waitress! She spied him across the crowded dance club. And before Cari Christensen could say Mr. Right, the tall, dark, movie-star-gorgeous stranger had whisked her outside to his waiting car. Talk about being ...

---

Keeping Her Baby's Secret

"You can count on me. You don't have to be alone." Diana Collins can't believe she's hearing these words from her former secret crush, Cameron Van Kirk. Popular, gorgeous and from the richest family in town, he was always out of her league. Now...

---

The Italian's Forgotten Baby

Amnesia has robbed architect Marco DiSanto of two weeks of his life and he wants them back! So he's returned to the beautiful holiday island of Ranai to find his memories. Socialite-in-hiding Shayna Pierce had spent that time falling in love with ...

---

---

Beauty and the Reclusive Prince

Isabella Casali is the glue that sticks her family and the Bella Rosa restaurant together, but she's neglected her heart... Under the cover of darkness, Isabella sneaks into Prince Maximilliano's forbidden palace grounds to pick herbs for ...

---

Secret Prince, Instant Daddy!

David Dykstra is determined to claim his rightful place as prince of fallen Ambria, and nothing will derail his quest. Until Ayme Sommers shows up, identifying him as the father of her sister's baby. It's bad timing to say the least! But now he mu...

---

Single Father, Surprise Prince

Nothing on the battleground could have prepared soldier Joe Tanner for becoming a single dad! But Joe will do anything to keep his precious little Mei, so he trusts the innocent blonde researcher who's eager to help.... Kelly Vrosis has a bombshell ...

---

Crown Prince, Pregnant Bride!

Monte DeAngelis has returned to Ambria to claim his throne...and the one woman who is forbidden to him. Now promised against her will to Monte's enemy, innocent Pellea has never forgotten her time in Monte's arms. And unbenownst to her fam...

---

Royal Wedding Bells: The Prince's Forbidden Love

Prince Andre plans to see his ward, lovely Princess Julienne, married to his cousin, and then he'll restore peace to their country and move on. But Julienne disagrees. Making her escape from the convent, she turns Prince Andre's world upside down......

---

The Reluctant Princess

Crown her if you can... Betrayal made her flee her fairy-tale life inside the castle. Now Kim Guilder is struggling to raise her illegitimate baby alone in exile. Jake Marallis has been tasked with bringing the runaway princess home. The last t...

---

Pregnant with the Prince's Child

A forbidden marriage Janis and Mykal married on a wing and a prayer, and were blissfully happy. But the cold, hard truth tore them apart -- descended from two warring families, how could their love survive? Now they're further apart than ev...

---

Taming the Lost Prince

The last Prince of Ambria An experienced fighter pilot, Max Arragen became a hero -- and then a prince. He had no desire to celebrate his long-lost royal status, but he accepted it...until it was suggested he should marry. Kayla Mandrake was br...

---

The Heir's Proposal

He's protecting his birthright...but will he find a bride along the way? Marc Huntington needs to protect his ancestral estate when he discovers it's being sold out from under him. Luckily, keeping an eye on the main competition is no hardship: To...

---

A Daddy for Her Sons

Babies for the bachelor! When playboy Connor McNair watched his best friend marry Jill Darling, he never expected a second chance with the girl who got away. Now she's a single mother, and he's back to persuade her to give up her pastry company. I...

---

Marriage for Her Baby

Two strangers and a baby… Spontaneity might be in her blood, but walking down the aisle to wed a stranger is hands down the riskiest thing Sara Darling has ever done. But to adopt her infant niece she'll first need to say an "I do" of convenienc...

---
Award-Winning Books by Raye Morgan
Trading Places with the Boss
2005 RT Reviewers Choice Award -- Silhouette Romance
Frequently Asked Questions (FAQ)
Raye Morgan has published 60 books.
Raye Morgan does not have a new book coming out soon. The latest book, Marriage for Her Baby, was published in June 2013.
The first book by Raye Morgan, Embers of the Sun, was published in March 1983.
Yes. Raye Morgan has 9 series.