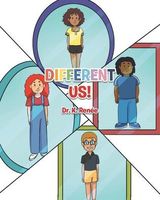 Newest Release
Bibliography:

43 Books - 5 Series

First Book:

February 2015

Latest Book:

November 2021
Full Series List in Order
1 - Undeniable (Jun-2017)
1 - Dirty Ink (Nov-2015)
2 - Dirty Fun (Dec-2015)
3 - Dirty Forever (May-2016)
4 - Dirty Truth (Apr-2016)
5 - Dirty Lust (Apr-2016)
6 - Dirty Moments (Apr-2017)
0.5 - Wild Ride (Aug-2015)
1 - Wild Ride, Part 2 (Aug-2015)
1 - Sins and Scars (Jun-2016)
2 - Bastards and Angels (Sep-2016)
1 - Wayward Angel (Feb-2015)
1.5 - Wayward Valentine (Feb-2015)
2 - Wayward Soul (Feb-2015)
3 - Wayward Beginning (Jun-2015)
4 - Wayward Son (Oct-2015)
5 - Wayward Trouble (Nov-2015)
5.5 - Wayward Ryder (Jan-2016)
6 - Wayward Temptation (Mar-2016)
7 - Wayward Secret (Dec-2016)
8 - Wayward Deviance (Oct-2017)
Book List in Order:
43

titles
Wayward Angel

What do you do when the one thing you want is against the rules? Anslie Davoli is the sixteen year old daughter of the President of the Wayward Saints MC, Cason Davoli. After her mom takes her away from the club at just five years old, certain circum...

---

---

---

Wayward Beginning

Cason Davoli has had his share of heartache and problems. No one ever said that being the President of the Wayward Saints would be a cake walk. After losing his wife to a rival club drive by and his daughter to her selfish mother, Cason vowed to neve...

---

---

Wild Ride, Part 2

***Part 1 is currently only available through the Biker Chick's Anthology. All proceeds from that anthology are donated to B.A.C.A.*** Sex. Lies. Love. Secrets. Matthew "Maverick" Henry Meeting her was never part of the plan, but one night with the s...

---

---

Wayward Son

Collette Kindrick is running. On her anniversary, she caught her boyfriend sleeping with someone else. Heartbroken, she packs just enough to get by and runs to the city that never sleeps. A chance encounter brings her into Dominic's path and she fall...

---

---

---

Wayward Trouble

Jase Insico Being a twin sucks. Watching my brother's slowly fall in love sucks even worse. One party and things change; no not like Brantley's story, our story is different. Just like the girl I fell in love with while she was under my protection. I...

---

---

Wayward Ryder

The minute I see her familiar number flash across my screen, I know I should ignore it. She broke my heart when we were eighteen and never looked back. Instead like the fucking idiot I am, I answer it and save the damsel in distress. I want answers a...

---

Right Kind of Wrong

Dannicka Grady has no idea that she's in trouble. When her sister Sage sends in a friend to protect her, the sparks fly. Sawyer "Saw" O'Brien is a dirty talking biker. Dannicka never expected to be drawn to a man like that, especially since t...

---

Wayward Temptation

Sailor Running was all I ever did. I tried to get away from a man that hurt me and I ended up in the path of a temptation that I couldn't resist. I wanted Raef more than my next breath, but he didn't want me. I tried like hell to fight my attraction ...

---

---

---

---

Sins and Scars

I am not a good man. I tried to stay away, but every time I pushed her away, she fell harder. I took away her innocence and I don't regret a damn thing. She owns me. Mind. Body. Soul. I never wanted to lose her, but I did. I'm a monster and she k...

---

---

---

Bastards and Angels

I'm a bastard and she is the angel who loves me. Wanting her was never part of the plan. She came into my life when I needed to be saved. She saved me from a loveless marriage and myself. She doesn't know how much she's changed my life in a f...

---

Protecting Siena

Sloane Hyland has had a rough upbringing. Leaving home at seventeen taught him how to survive. Moving to Vegas, he never expected a job to practically fall into his lap. Siena Monroe is the spoiled daughter of his new boss and who he is hired to prot...

---

Wayward Secret

Elijah Growing up, I idolized my father. I wanted to be the same type of man he was, but I wasn't. I didn't function the same way he did. I had my own vices that kept me isolated from the rest of my brothers and the club. I felt like I was living...

---

Saints and Sinners

I'm a sinner. She's a saint. We are both in this war; only she doesn't know how she got there. I'm there because protecting her is the only thing on my mind. Her innocence is like a damn drug and she keeps me coming back for more every damn ...

---

---

Undeniable

Jagger She has always been my weakness. The one girl that would ruin me. The only problem? She's one of my best friend's little sister. Bresin Prescott, sexiest fucking girl I've ever laid eyes on, sassy mouth, quick wit, and a body to kill for. ...

---

Sempiternal

Stana The darkness should scare me, but it doesn't. I don't know why, but it calms me in a way. I've lived my life floating and not really belonging. No real meaning until I met him. He wasn't what I was looking for and his life was darker th...

---

Wayward Deviance

Bentley Craving her was never part of the plan. She came into my life when I knew that I had to walk away. The life we live isn't safe for a girl like her. I'm not good for a girl like her. I like things rough and dirty, something I don't think...

---

Meek & Toya Part Two

Nothing worth having is easy. Toya and Meek's relationship has been turmoil from the start, and it looks like nothing will be changing anytime soon. Having a baby should have been the happiest day in Toya's life, but Shad has once again ruined things...

---

---

---

Falling For A Real One

Have you ever been in a situation where the best thing for you to do, is the hardest thing? That's the same dilemma Shanice Davis finds herself in after finding out her husband does not love her the same way she loves him. Throwing caution to the win...

---

His Love Is Deep

What do you do when your world shatters in an instant? Dr. Iman Baily planned to marry the love of her life and live her happily ever after, but that changed with just one text message. Forced to move on and live her life, Iman throws caution to the ...

---

---

---

A Billionaire Finessed My Heart- Ma Lai & GBC

On the brink of the happiest day of their lives, the past has shown up to disrupt Ma Lai and Santiago's happily ever after. Past trouble has come back to find Lai and the past will stop at nothing until she's dead. Lai along with Ms. Cynt and the GBC...

---

CHOSEN BY A STREET KING

After their father decided to retire and pass the reigns down to his sons Mega, Meech, and Marco. The three took over Philly by storm. With Mega leading the pack, the brothers found themselves bringing in more money than their father ever did, but it...

---

CHOSEN BY A STREET KING 2

Assumptions threatened to break the bonds that Mega and Meech never thought possible. Before they could find out any information gun shots were fired and both men were hit and the ones closest to them were kidnapped. Marco is left to figure out every...

---

A Love Worth Fighting For

You can't compete where you don't compare has never been truer than in Cannon and Tiff's situationship. Cannon swore that he would get Tiff by any means necessary. Things seemed to be going that way a few times, but Tiff just wasn't ready. Back in he...

---

After The Reign

Paths can cross at the best or the worst moments of someone's life. One can only hope that a person's entrance into their life is for reasons that aren't disingenuous. When Reign's life began taking a turn for the worst, she found herself at rock bot...

---

After The Reign 2

The reign never ends... or does it?Cree thought mourning his wife would be the only thing he would have to deal with, but snakes in the grass has other plans for him. With Everything coming at him all at once, he begins to lose sight of what's right ...

---

---

DIFFERENT Us!

Different us!The Odd SquadThis book features four friends Maliyah, Jacob, Sarah, and Samson who struggle to finish their final fifth-grade year at St. Mary's Primary School without being the main focus of teasing and bullying. The mean kids at scho...

---

A Love So Good

Life for the Chamber Brothers can be described many different ways but easy is a word that can never be used. After the death of their mother, brothers Priest and Nas step up to run their father's drug empire. A true test of loyalty helps Priest Cham...

---

A Real One Captured My Heart 2

At the end of part one, secrets were discovered, and trouble for the crew is on the horizon.Devastated that Shanice was kidnapped, will she be able to make it out alive?While Truth is trying to rescue his love, Shanice, trouble halts his search and h...

---

A Real One Captured My Heart 3

When things start going well the past has a way of showing back up and potentially ruining things.For years, Shanice has lived with the heartbreak of her father's death. When he shows up and reveals that her future is responsible for past pain, Shani...

---
Frequently Asked Questions (FAQ)
K. Renee has published 43 books.
K. Renee does not have a new book coming out soon. The latest book, DIFFERENT Us!, was published in November 2021.
The first book by K. Renee, Wayward Valentine, was published in February 2015.
Yes. K. Renee has 5 series.