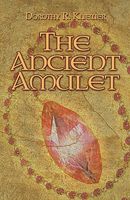 Newest Release
Bibliography:

9 Books - 1 Series

First Book:

December 1996

Latest Book:

November 2006

Rating:
Full Series List in Order
Murder in the Swamp (Nov-2002)
The Awful Abbey (Oct-2004)
The Midnight Tree (Oct-2004)
In Dead Man's Alley (Aug-2006)
Book List in Order:
9

titles
---

---

RX for Murder

Patients at a medical clinic are preyed upon by a blackmailing clinical psychologist who is murdered: a fate he should have expected.Dr. Kurt Mason thinks a clinic run by Dr. James Howard is just a scam, and persuades his wealthy friend, Birney B...

---

That Cold House

In this third book of the Neddy Myles/Hugh Ingrahm series, the killer is the most dangerous one Neddy has ever encountered, causing her an unusual fear that unexpectedly plagues her from the day she discovers Julia Mullins' murdered body in that awfu...

---

Murder in the Swamp

Murky Deaths A woman's body is dragged from Lake Percifal, the latest in a string of murders that have plagued rural Rufus County. The victims, all women in their mid-thirties, were strangled and tossed into the fetid, swampy end of the tiny lake....

---

The Midnight Tree

COVER OF DARKNESS When Rufus County sheriff Aaron Blaine is found murdered in plainclothes in front of a courthouse outside his jurisdiction, investigative reporter Deedra Masefield tackles the most heartbreaking story of her life. Not only was he t...

---

The Awful Abbey

There's something strange going on at the old Anthea Abbey, and Rufus County reporter Deedra Masefield is determined to get to the truth. A stone fortress with a history of dark deeds, the abbey now belongs to an eccentric inventor who bought the...

---

In Dead Man's Alley

The crumbling California ghost town of North Ledge becomes the site of an exciting--and dangerous--mix of dinosaur bones and murder. Reporter Deedra Masefield packs her sleeping bag and camping gear and heads into the story, lured by the news that th...

---

The Ancient Amulet

Professor Victor Zorn, learning of an ancient cult brought to America a century ago, and now existing in a remote area, has made arrangements with the Newcomb family to visit and dig on their estate for a few weeks during summer break. Jane Connell, ...

---

---
Frequently Asked Questions (FAQ)
Dorothy R. Kliewer has published 9 books.
Dorothy R. Kliewer does not have a new book coming out soon. The latest book, The Ancient Amulet, was published in November 2006.
The first book by Dorothy R. Kliewer, The Deadly Diamond, was published in December 1996.
Yes. Dorothy R. Kliewer has 1 series.