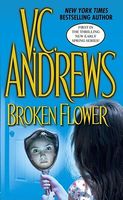 Length:

2 Books

First Book:

October 2006

Latest Book:

March 2007

Genres:

Horror

Rating:
Early Spring Series in Order (2 Books)
Book Descriptions for series: Early Spring
Broken Flower

Book - 1


SHE WAS TOO GROWN-UP FOR CHILDISH GAMES. BUT TOO YOUNG TO BECOME A WOMAN. . . . Living with her parents and brother, Ian, in her Grandmother Emma's enormous mansion, Jordan March tries to be a good girl and follow her grandmother's strict r...

---

Scattered Leaves

Book - 2


She was supposed to be hidden away. But when the truth is exposed, she can't stay silent.... After tragedy tears her family apart, Jordan March is shipped off by her domineering Grandmother Emma to live with Emma's long-forgotten sister. ...

---
Frequently Asked Questions (FAQ)
There are 2 books in the Early Spring series.
The Early Spring series does not have a new book coming out soon. The latest book, Scattered Leaves (Book 2), was published in March 2007.
The first book in the Early Spring series, Broken Flower, was published in October 2006.
The Early Spring series primarily falls into the Horror genre.