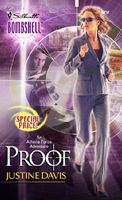 Length:

29 Books

First Book:

July 2004

Latest Book:

July 2008

Genres:

Romantic Suspense

Rating:
Athena Force Series in Order (29 Books)
Order
Author
Book
Series
Date
Rating
1
Davis, Justine

Proof

SBO-2

Jul-2004

3

2
Fetzer, Amy J.

Alias

SBO-6

Aug-2004

3

3
Garbera, Katherine

Exposed

SBO-10

Sep-2004

3

4
Fletcher, Meredith

Double-Cross

SBO-14

Oct-2004

4

5
Mann, Catherine

Pursued

SBO-18

Nov-2004

3.5

6
Webb, Debra

Justice

SBO-22

Dec-2004

3.5

7
Cassidy, Carla

Deceived

SBO-26

Jan-2005

3

8
Vaughn, Evelyn

Contact

SBO-30

Feb-2005

3.5

9
Allen, Harper

Payback

SBO-34

Mar-2005

3.5

10
Wind, Ruth

Countdown

SBO-38

Apr-2005

4

11
Dees, Cindy

Target

SBO-42

May-2005

3.5

12
Durgin, Doranna

Checkmate

SBO-46

Jun-2005

3.5

13
Davis, Justine

Flashback

SBO-86

Apr-2006

4

14
Fletcher, Meredith

Look-Alike

SBO-90

May-2006

4

15
Garbera, Katherine

Exclusive

SBO-94

Jun-2006

4

16
Cassidy, Carla

Pawn

SBO-98

Jul-2006

3.5

17
Durgin, Doranna

Comeback

SBO-102

Aug-2006

4

18
Caine, Rachel

Line of Sight

Aug-2007

4

19
Leon, Judith

The Good Thief

Sep-2007

4

20
Donovan, Kate

Charade

Oct-2007

4.5

21
Fletcher, Meredith

Vendetta

Nov-2007

4

22
Watkins, Terry

Stacked Deck

Dec-2007

3.5

23
May, Lori A.

Moving Target

Jan-2008

2.5

24
McClellan, Sharron

Breathless

Feb-2008

4

25
Moore, Sandra K.

Without A Trace

Mar-2008

3.5

26
Hall, Connie

Flashpoint

Apr-2008

4

27
Fletcher, Meredith

Beneath The Surface

Nov-2007

4

28
Doyle, Stephanie

Untouchable

Jun-2008

4

29
Holder, Nancy

Disclosure

Jul-2008

4
Book Descriptions for series: Athena Force
Proof

Justine Davis

Book - 1


THE WOMEN OF ATHENA ACADEMY SHARED AN UNBREAKABLE BOND...UNTIL ONE OF THEIR OWN WAS MURDERED. Top-notch forensic scientist Alexandra Forsythe returned to Athena to prove that the death of her dearest friend had been no accident. Armed with only he...

---

Alias

Amy J. Fetzer

Book - 2


WHAT EVER HAPPENED TO DARCY STEELE? In school, she was everyone's best friend. But these days, Darcy Steele was a single mother living in the shadows following a marriage gone dangerously wrong. Not even her closest friends knew her whereabouts --...

---

Exposed

Katherine Garbera

Book - 3


WOULD THE TRUTH SET HER FREE--OR GET HER KILLED? Hotshot reporter Tory Patton had proved time and again that she had what it took to succeed in the cutthroat world of TV news. But when her latest assignment--an exclusive interview with a Navy S...

---

Double-Cross

Meredith Fletcher

Book - 4


An orphan with an unknown past, CIA operative Samantha St. John used her quick speed and sharp mind to make up for her small size. Sam was about to go AWOL on a mission for vengeance--bringing down the legendary killer she believed was responsible fo...

---

Pursued

Catherine Mann

Book - 5


UNDER THE GUN Air force captain Josie Lockworth came from a long line of American patriots and was expected to follow her family's example. But after a good friend's death, the usually savvy Athena Academy graduate wasn't performing at her best. S...

---

Justice

Debra Webb

Book - 6


Her best friend's killer was dead, and so was Kayla Ryan's best lead to find her friend's missing child. But the determined police lieutenant didn't have it in her to give up. Now she would join forces with a secretive detective to find the people wh...

---

Deceived

Carla Cassidy

Book - 7


Who can Lynn White trust when the man who raised her, her trusted godfather, might be lying to her face? How does she know what's real when she's used her highly unusual skills to retrieve stolen valuables from places no one else could enter -- u...

---

Contact

Evelyn Vaughn

Book - 8


SHE WAS THE POLICE DEPARTMENT'S HIDDEN WEAPON Her anonymous tips to the New Orleans police had helped to crack some of their toughest cases. But the cops didn't know that this elusive contact worked in their own evidence department -- or t...

---

Payback

Harper Allen

Book - 9


UNBREAKABLE Highly trained assassin Dawn O'Shaugnessey was hard to kill -- but the superhealing powers she'd been born with had become almost a curse. Dawn had learned the horrifying truth behind her origins from the women of Athena Academy, and s...

---

---

---

Target

Cindy Dees

Book - 11


SHE'S GOT 24 HOURS Someone was trying to assassinate the president of the United States, and only army intelligence captain Diana Lockworth had the ability to stop them -- if she could convince the authorities she wasn't a crackpot. It didn't help t...

---

Checkmate

Doranna Durgin

Book - 12


CAN ONE WOMAN DEFEAT AN ENTIRE REBEL TROOP? WATCH AND SEE... A Middle Eastern capitol building has been captured by insurgents. The prime minister, his staff and a group of visiting college students have become disposable hostages. But what the re...

---

Flashback

Justine Davis

Book - 13


The women of Athena Academy were becoming known as a force for justice around the world. And when new clues surfaced about the decade-old murder of Athena Academy founder and U.S. senator Marion Gracelyn, FBI forensic scientist Alexandra Forsythe jum...

---

Look-Alike

Meredith Fletcher

Book - 14


SISTER V. SISTER They looked alike, fought alike...but when it came to spy games, Samantha St. John and Elle Petrenko had different codes. Upstanding CIA agent Sam played by the rules. Russian spy Elle had more colorful ways of getting the job done....

---

Exclusive

Katherine Garbera

Book - 15


Never get personally involved in a story. For star reporter Tory Patton, that was the cardinal rule of TV news. But when a fellow journalist and Athena Academy graduate was taken hostage in a war zone -- and a rival network broke the story -- Tory to...

---

Pawn

Carla Cassidy

Book - 16


Lynn White's vow: I'll never be used again. Her adoptive father had turned out to be a criminal -- and left her holding the bag. The FBI had used her to catch him. Now Lynn White was nobody's pawn. She had a new life, close to Athena Academy and t...

---

Comeback

Doranna Durgin

Book - 17


ATHENA ALUM SELENA SHAW JONES'S MOTTO: NEVER LET HIM SEE YOUR FEAR Her intervention in a hostage crisis had made her an instant hero. But Selena Shaw Jones still had nightmares. Now the CIA had approached her for another do-or-die mission -- to lo...

---

Line of Sight

Rachel Caine

Book - 18


After three Athena Academy students are kidnapped, FBI special agent Katie Rush is first on the scene. The Athena grad will stop at nothing to make sure the girls are returned safely--even if it means working with a psychic. This unconventional relat...

---

The Good Thief

Judith Leon

Book - 19


SHE ALWAYS WORKS ALONE When the case is as potentially explosive as that of an Athena student's abduction, Lindsey Novak never enters a negotiation without knowing just who to trust. She thrives on black-market deals with shady characters--even when...

---

---

Charade

Kate Donovan

Book - 20


A DEADLY MASQUERADE As an undercover asset for the FBI, Sasha Bracciali can deceive with finesse and improvise at a moment's notice. And she'll gladly practice any deception if it means saving a kidnapped Athena student. So Sasha takes on the roles ...

---

Vendetta

Meredith Fletcher

Book - 21


HISTORY WILL REPEAT ITSELF... UNLESS SHE CAN STOP IT. Juicy stories are investigative reporter Winter Archer's bread and butter. So when her beloved mentor asks her to write the biography of Athena Academy's founder, Winter jumps at the chance. Bu...

---

Stacked Deck

Terry Watkins

Book - 22


SHE'S THEIR ACE IN THE HOLE No one is better at exposing a cheat than professional gambler and sometimes government agent Bethany James. Now, posing as a glamorous high roller, she'll use every trick she learned at Athena Academy to uncover a mob bo...

---

Moving Target

Lori A. May

Book - 23


CAUGHT IN THE CROSSFIRE Francesca Thorn is the FBI's best profiler...and she's needed to target Athena Academy's most dangerous foe. Getting inside the dark mind of a serial blackmailer is easy. The hard part? Working alongside an irritatingly sexy ...

---

Breathless

Sharron McClellan

Book - 24


SHE WAS IN HOT WATER Athena Academy's darkest nemesis is gunning for her, but USMC Combatant Diver Jessica Whittaker is not easily intimidated. Without thinking twice, she volunteers to help bring down the school's deadliest enemy. Her assignment:...

---

Without A Trace

Sandra K. Moore

Book - 25


SHE COULD SMELL TROUBLE A MILE AWAY... U.S. Coast Guard Lieutenant Nikki Bustillo has tracked her target to the bowels of a phantom ship--and she refuses to lose the scent now. But when her overseas contact is brutally murdered on the streets of H...

---

Flashpoint

Connie Hall

Book - 26


SHE KNOWS HOW TO GET THE JOB DONE Lucy Karmon always does the right thing, even if her methods are sometimes questionable. So when the mercenary is offered a chance to dole out her own brand of justice against Athena Academy's darkest enemy, she tak...

---

Beneath The Surface

Meredith Fletcher

Book - 27


YEARS AGO SHE'D SWORN REVENGE ON ATHENA ACADEMY Shannon Connor has begun to question the information she's uncovered about the prestigious school that wrongfully expelled her. Who is the mysterious source feeding her such explosive intel? Finding th...

---

Untouchable

Stephanie Doyle

Book - 28


TO TOUCH HER IS TO TOUCH DEATH Orphaned at birth, Lilith knows nothing of her family, her last name or the origin of the amazing power she'd always considered a curse. Then the arrival of a mysterious package reveals her mother's legacy--and the exi...

---

Disclosure

Nancy Holder

Book - 29


THE ATHENA LEGACY DEPENDS ON ONE WOMAN Allison Gracelyn's worst nightmare has come true: She's on the run from authorities. She's being set up, and everything the Athenas--and her mother--have always stood for is in jeopardy. Yet clearing her name w...

---

---
Frequently Asked Questions (FAQ)
There are 29 books in the Athena Force series.
The Athena Force series does not have a new book coming out soon. The latest book, Disclosure (Book 29), was published in July 2008.
The first book in the Athena Force series, Proof, was published in July 2004.
The Athena Force series primarily falls into the Romantic Suspense genre.