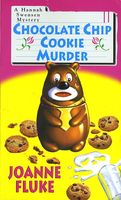 Series Length:

32 Books

First Book:

April 2000

Latest Book:

August 2023

Main Genres:

Suspense, Cozy Mystery, Chefs / Foodies, Women Sleuths, Amateur Sleuth

Rating:
Series Description
Are you looking for a fun food-themed cozy mystery series? Then a Hannah Swensen Mystery is for you. Set in Minnesota, Hannah is a baker and amateur sleuth who runs a local shop called The Cookie Jar in Lake Eden, a heroine who has a penchant for solving crimes.

Five films for the Hallmark Movie Channel, collectively called "Murder, She Baked", are based on the Hannah Swensen Mystery series.

Joanne Fluke, author of the series, is one of the pen names of Joanne Fischmann. Joanne is a prolific writer with over 40 titles, most of them part of this series.