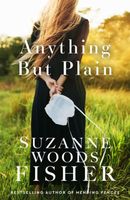 Newest Release
Bibliography:

36 Books - 10 Series

First Book:

July 2007

Latest Book:

May 2023

Rating:
Full Series List in Order
1 - Anna's Crossing (Mar-2015)
2 - The Newcomer (Feb-2017)
3 - The Return (Aug-2017)
1 - The Imposter (Oct-2015)
2 - The Quieting (May-2016)
3 - The Devoted (Oct-2016)
1 - The Sweet Life (May-2022)
1 - Copper Star (Jul-2007)
2 - Copper Fire (Jun-2008)
1 - Mending Fences (Feb-2019)
2 - Stitches in Time (Oct-2019)
3 - Two Steps Forward (Feb-2020)
1 - The Letters (Aug-2013)
2 - The Calling (Jan-2014)
2.5 - The Rescue (May-2014)
3 - The Revealing (Jul-2014)
1 - The Choice (Jan-2010)
2 - The Waiting (Oct-2010)
3 - The Search (Jan-2011)
4 - A Lancaster County Christmas (Sep-2011)
1 - Phoebe's Light (Feb-2018)
2 - Minding the Light (Jul-2018)
3 - The Light Before Day (Oct-2018)
1 - The Keeper (Jan-2012)
2 - The Haven (Aug-2012)
3 - The Lesson (Jan-2013)
4 - Christmas at Rose Hill Farm (Sep-2014)
1 - On a Summer Tide (Apr-2019)
2 - On a Coastal Breeze (May-2020)
3 - At Lighthouse Point (May-2021)
Book List in Order:
36

titles
Copper Star

Smuggled out of Nazi Germany after working in the resistance, Louisa finds herself waiting out the war in a dusty Arizona copper mining town. Sponsored by the Reverend Robert Gordon, Louisa quickly discovers he is hiding a tragic secret. Louisa irrit...

---

Copper Fire

On a summer day in 1945, Louisa Gordon receives a telegram from the International Red Cross Tracing Service. Her young cousin, Elisabeth, has just been released from Dachau, a concentration camp, and Louisa is her only remaining relative. Determined ...

---

The Choice

With a vibrant, fresh style Suzanne Woods Fisher brings readers into the world of a young Amish woman torn between following the man she loves--or joining the community of faith that sustains her, even as she questions some of the decisions of her el...

---

The Waiting

SHE WAS WAITING FOR LOVE AND FOUND IT IN THE MOST UNEXPECTED PLACE. Jorie King's life is on hold. She has been waiting for Ben Zook to return to Lancaster County. Waiting for him to settle down and join the church. Waiting to marry him. But when ne...

---

The Search

WHEN WORLDS COLLIDE, CAN THE TRUTH SET TWO YOUNG WOMEN FREE? As a child caught up in a crisis, Lainey O'Toole made a split-second decision with far-reaching effects. Fifteen years later, when her car breaks down in Stoney Ridge -- the very town in w...

---

A Lancaster County Christmas

Jaime and C. J. Fitzpatrick began their married life as most couples do--in love and looking forward to a bright future together. But four years later they've drifted apart and are almost ready to call it quits. Mattie Riehl was hoping to give her...

---

For the Love of Dogs

From the author of the Copper Star series, winner of multiple awards, comes this heartwarming tale of Samantha Christiansen, a young woman who is capable, confident, good at her job of managing the family's olive oil ranch...and is going blind. Gentl...

---

The Keeper

Julia Lapp has planned on marrying Paul Fisher since she was a girl. Now twenty-one, she looks forward to their wedding with giddy anticipation. When Paul tells her he wants to postpone the wedding--again--she knows who is to blame. Perpetual bachelo...

---

The Haven

When Sadie Lapp steps off the bus in Stoney Ridge after being in Ohio for the winter, she is faced with a decision--one that goes against her very essence. Yet it's the only way she can think of to protect a loved one. Schoolteacher Gideon Smucker...

---

---

The Lesson

In her wildest dreams, spunky and impulsive nineteen-year-old Mary Kate Lapp never imagined herself behind a schoolteacher's desk. A run-in (literally) with the schoolteacher compels her to act as a substitute teacher, just as her restless desire to ...

---

The Letters

Rose Schrock is a plain woman with a simple plan. Determined to find a way to support her family and pay off her late husband's debts, she sets to work to convert the basement of her Amish farmhouse into an inn. While her family, especially her crank...

---

The Calling

Twenty-year-old Bethany Schrock is restless. Her love life has derailed, her faith hangs by a thread, and she is spending the incredibly hot summer days wading through a lifetime's accumulation of junk at the home of five ancient Amish sisters. About...

---

The Rescue

/ Contemporary Romance

He's taking a chance on love ... and there's no plan B. Will Stoltz has returned to Stoney Ridge with a clear plan. He's opening a wild bird rescue center and is determined to rekindle his fizzled romance with Jackie Colombo, the veterinarian who...

---

The Revealing

Naomi King, soft spoken, loyal, and easily overlooked, has a gift. She sees what others can't see. Intuition, she calls it. Others in Stoney Ridge don't know what to make of it and dismiss her hunches and inklings altogether. When a young woman arri...

---

Christmas at Rose Hill Farm

Bess Riehl is preparing Rose Hill Farm for her Christmas wedding, but her groom isn't who she thought it would be. Billy Lapp is far away from his Amish roots working as a rose rustler for Penn State and wants nothing to do with Stoney Ridge, his fam...

---

Anna's Crossing

When Anna Konig first meets Bairn, the Scottish ship carpenter of the "Charming Nancy," their encounter is anything but pleasant. Anna is on the ship only to ensure the safe arrival of her loved ones to the New World. Hardened by years of living at s...

---

The Merciless

Brooklyn Stevens sits in a pool of her own blood, tied up and gagged. No one outside of these dank basement walls knows she's here. No one can hear her scream. A terrifying tale in the tradition of "Carrie" and "The Exorcist." Sofia Flores kn...

---

The Imposter

Katrina Stoltzfus thought she had life and love all figured out: she was going to marry John and live happily ever after. Those plans started to crumble when her father moved the family to Stoney Ridge, then completely collapsed when John decided to...

---

The Quieting

The Stoltzfus family faces serious problems, both in the church and at home. Everyone in the community expects minister David Stoltzfus to fix things--fast. But David doesn't work fast. He prefers to wait for God to work in individual hearts. However...

---

---

The Devoted

Bright, curious, and restless, Ruthie Stoltzfus loves her family but is stuck in a sea of indecision about her future: Should she stay Amish? Or should she leave? She's done all she can to prepare to go--passed the GED, saved her money--but she can't...

---

The Newcomer

In 1737, Anna Konig and her fellow church members stagger off a small wooden ship after ten weeks at sea, eager to start a new life in the vibrant but raw Pennsylvania frontier. On the docks of Port Philadelphia waits bishop Jacob Bauer, founder of t...

---

The Return

Beautiful and winsome, Betsy Zook never questioned her family's rigid expectations, nor those of devoted Hans, but then she never had to. Not until the night when she's taken captive in a surprise Indian raid. During her captivity, Betsy faces brutal...

---

Phoebe's Light

Phoebe Starbuck has always adjusted her sails and rudder to the whims of her father. Now, for the first time, she's doing what she wants to do: marrying Captain Phineas Foulger and sailing far away from Nantucket. As she leaves on her grand adventure...

---

Minding the Light

Six long years ago, Captain Reynolds Macy sailed away from his bride, looking forward to the day when he would return to Nantucket Island with a ship's hold full of whale oil. But when that momentous day finally arrives, Ren soon discovers that every...

---

The Light Before Day

After three years on a whaling voyage, Henry Macy returns to Nantucket to news that his grandmother has passed, bequeathing her vast fortune to him and his sister, Hitty. And it was truly vast. But Lillian Coffin was no fool. The inheritance comes wi...

---

Mending Fences

Every saint has a past. Every sinner has a future. Luke Schrock is a new and improved man after a stint in rehab, though everyone in Stoney Ridge only remembers the old Luke. They might have forgiven him, but nobody trusts him. Amos and Fern La...

---

On a Summer Tide

Sometimes love hurts--and sometimes it can heal in the most unexpected way. Camden Grayson loves her challenging career, but the rest of her life could use some improvement. "Moving on" is Cam's mantra. But there's a difference, he...

---

Stitches in Time

Detachment had worked well as a life strategy for horse trainer Sam Schrock. Until he met Mollie Graber . . . New to Stoney Ridge, schoolteacher Mollie has come to town for a fresh start. Aware of how fleeting and fragile life is, she wants to liv...

---

Two Steps Forward

Back and broke in Stoney Ridge, Jimmy Fisher has coasted as long as he could through life on charm, good looks, and deep-set dimples. They always worked just fine for him--until they didn't. His smile has no effect on the violet-eyed beauty he me...

---

---

On a Coastal Breeze

For Madison Grayson, life is good. Newly licensed as a marriage and family therapist, she can't wait to start her practice. Despite the unfortunate shortage of eligible bachelors on the island--they're all too young, too old, or too weird--Ma...

---

The Moonlight School

Haunted by her sister's mysterious disappearance, Lucy Wilson arrives in Rowan County, Kentucky, in the spring of 1911 to work for Cora Wilson Stewart, superintendent of education. When Cora sends Lucy into the hills to act as scribe for the moun...

---

At Lighthouse Point

Blaine Grayson returns to Three Sisters Island with a grand plan--to take Camp Kicking Moose to the next level. Her dream starts to unravel when she discovers Moose Manor's kitchen has been badly remodeled by her sister, Cam, who doesn't know how to ...

---

A Season on the Wind

Ben Zook had only two loves in his life: books and birds. In a stroke of good fortune, he'd stumbled onto a way to cobble together those two loves into a career, writing books about rare birds. He was as free as a bird--until a chase for a rare White...

---

The Sweet Life

Dawn Dixon can hardly believe she's on a groomless honeymoon on beautiful Cape Cod . . . with her mother. Sure, Marnie Dixon is good company, but Dawn was supposed to be here with Kevin, the love of her life (or so she thought). Marnie Dixon needs so...

---

Anything but Plain

It's not easy being the bishop's daughter, especially for Lydie Stoltzfus. She's not like other Amish girls, as much as she wishes she were. The only thing she does well is disappoint others. Leaving her family and church seems unbearable, but stayin...

---

The Secret to Happiness

Escape to Cape Cod—where you just might find the secret to happinessCallie Dixon had the world by its tail . . . until it all slipped away. Fired from her dream job after making a colossal mistake, she's escaped to her aunt's home on Cape Cod fo...

---
Award-Winning Books by Suzanne Woods Fisher
The Search
2012 Carol Award -- Contemporary
Frequently Asked Questions (FAQ)
Suzanne Woods Fisher has published 36 books.
The next book by Suzanne Woods Fisher, The Secret to Happiness, will be published in May 2023.
The first book by Suzanne Woods Fisher, Copper Star, was published in July 2007.
Yes. Suzanne Woods Fisher has 10 series.