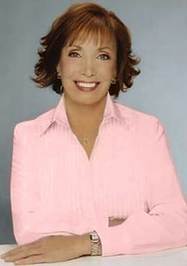 About the Author
Kansas City, Missouri is the birthplace of romance novelist, Julie Garwood. She was raised in a large Irish family and is the sixth of seven children. A sickly childhood, resulted in frequently missed school. At the age of eleven, her mother realized that Julie was unable to read. A nun, Sister Elizabeth, who was also a math teacher, devoted her entire summer to helping Garwood become a reader.

While studying to be an R.N., Garwood decided to become a double major in history and nursing. After reading her essays, her history professor encouraged her to take a year off to write. She wrote a children's book and her first historical novel during that time.

She married Gerry Garwood and they have three children. Her daughter is named after the nun who taught her to read. Garwood never intended to become an author, but after her youngest child started school she began attending writer's conferences where she found an agent. The agent sold both the children's book and historical novel. The publisher soon requested more historical romances.

Garwood's work is known for her quirky heroines and historical accuracy. She currently writes historical romance, contemporary romantic suspense and young adult novels.

Full Series List in Order
1 - Heartbreaker (Jul-2000)
2 - Mercy (Sep-2001)
3 - Killjoy (Sep-2002)
4 - Murder List (Sep-2004)
5 - Slow Burn (Sep-2005)
6 - Shadow Dance (Jan-2007)
7 - Fire and Ice (Jan-2009)
8 - Sizzle (Jan-2010)
9 - The Ideal Man (Aug-2011)
10 - Sweet Talk (Aug-2012)
11 - Hotshot (Aug-2013)
12 - Fast Track (Aug-2014)
13 - Wired (Jul-2017)
14 - Grace Under Fire (Jul-2022)
1 - For the Roses (Sep-1995)
2 - One Pink Rose (Jun-1997)
3 - One White Rose (Jul-1997)
4 - One Red Rose (Aug-1997)
5 - Come the Spring (Dec-1997)
1 - The Lion's Lady (Dec-1988)
2 - Guardian Angel (May-1990)
3 - The Gift (Jan-1991)
4 - Castles (Jul-1993)
1 - The Secret (May-1992)
2 - Ransom (Feb-1999)
3 - Shadow Music (Jan-2008)
1 - The Bride (Jul-1989)
2 - The Wedding (Aug-1996)
Multi-Author Series List
75 -
A Girl Named Summer
(Mar-1986)
Book List in Order:
35

titles
---

Gentle Warrior

IN FEUDAL ENGLAND, THE NOBLE ELIZABETH WAS TRAPPED IN HER OWN CASTLE-SUBJECT TO A PASSIONATE LORD! 1086, England. Lady Elizabeth Catherine Montwright barely escaped the bloody massacre that destroyed her family and exiled her from their ancestral ...

---

A Girl Named Summer

A little lie can get her in lots of trouble. A little lie never hurt anyone. That's what Summer Matthews thought when she met David Marshall and fell in love. Summer would do anything for David, including letting him believe something about hersel...

---

Rebellious Desire

CAROLINE WAS THE TOAST OF LONDON, YET SHE DESIRED BUT ONE SUITOR -- A DASHING LORD TOO PROUD FOR LOVE! Of all the dukes in England, Jered Marcus Benton, the Duke of Bradford, was the wealthiest, most handsome -- and most arrogant. And of all London'...

---

Honor's Splendour

1099. In the feuding English court, gentle Lady Madelyn suffered the cruel whims of her ruthless brother, Baron Louddon. Then, in vengeance for a bitter crime, Baron Duncan of Wexton -- the Wolf -- unleased his warriors against Louddon's main. Exquis...

---

The Lion's Lady

1810. She has taken London society by storm. Christina Bennett... the ravishing beauty with the mysterious past. Rumor whispers she is a princess from a far-off kingdom on the continent. But only she holds the secret --until the night Lord Alexander ...

---

The Bride

1102. By edict of the King, the mighty Scottish laird Alec Kincaid must take an English bride. His choice was Jamie, youngest daughter of Baron Jamison... a feisty, violet-eyed beauty. Alec ached to touch her, to tame her, to possess her... forever. ...

---

Guardian Angel

The Emerald flew across the seas, its black hull teasing the waves, its sails whipping on the wind. Aboard was the pirate Pagan--despised by the ton, whose riches this scoundrel plundered: beloved by the poor, whose plight was eased by the pirate'...

---

The Gift

England, 1816. A child bride, Lady Sara Winchester had grown into a winsome beauty, joyfully anticipating the day when her husband, Lord Nathanial Clayton, Marquess of St. James, would return to claim her at last. Charmingly innocent, she dismissed t...

---

---

---

The Secret

Judith Hampton was as beautiful as she was proud, as purposeful as she was loyal. The dear Scottish friend of her childhood was about to give birth, and Judith had promised to be at her side. But there was another, private reason for the journey from...

---

Castles

England, 1819. Orphaned and besieged Princess Alesandra knew that only hasty marriage to an Englishman could protect her from the turmoil in her own land. To the amusement of her makeshift guardian, Sir Colin Hallbrook, younger brother of the Marques...

---

Saving Grace

England, thirteenth-century. A woman determined to fight for her freedom... a woman whose life would be transformed by the rare, unexpected gift of love. When Lady Johanna learned that she was a widow, she vowed she would never marry again. Only s...

---

Prince Charming

1868. Only her beloved grandmother, Lady Esther, knew how devastated Taylor Stapleton had been when her fiance eloped with Taylor's cousin, Jane. Now that good lady -- one of London's richest and most formidable matriarchs -- lay dying. But first she...

---

For the Roses

1879. In Blue Belle, Montana, everyone knew better than to mess with the Claybornes. The brothers had once been a mismatched gang of street urchins -- until they found an abandoned baby girl in a New York city alley, named her Mary Rose, and headed w...

---

The Wedding

1119. Journeying from England to Scotland to wed a highlander, Lady Brenna Haynesworth had resigned herself to the arranged match. But when a band of fierce, painted warriors captured her en route, she fearlessly met their demand to marry their leade...

---

One Pink Rose

Travis Clayborne may be the youngest of the Clayborne brothers, but he's most definitely his own man. Unless it means saying no to his beloved Mama Rose. And that's why Travis is escorting young Bostonian Emily Finnegan to Golden Crest, Montana -- wh...

---

One White Rose

Douglas Clayborne will never turn his back on anyone in need, and everyone in Blue Belle knows it. Time and again, his intolerance of cruelty of any kind has made him a champion of the defenseless ... but his quiet strength faces its ultimate battle ...

---

One Red Rose

THE CLAYBORNES ARE BACK -- AND LOVE IS IN BLOOM! Adam Clayborne has always put great stock in the power of books. As an escaped slave -- and a wanted man -- reading has been his only ticket to the wonders of distant lands. Adam is content with hi...

---

Come the Spring

Cole Clayborne had always walked a dark path and flirted with a life of crime. While his three brothers chose to settle into married life, Cole rebelliously refused to be tied down. Now, an elusive stranger draws him into a shadowy chase that will br...

---

---

Ransom

In the dark days after the death of Richard the Lionhearted, lives and lands would fall into upheaval at the hands of a power-hungry British ruler and his violent minions. One victim of the scourge is innocent Gillian, who is a mere child when the cr...

---

Heartbreaker

Bless me father, for I will sin.... In the still shadows of the confessional, a madman tauntingly reveals his plan for a murder he is going to commit, pulling Father Thomas Madden into a twisted game by disclosing his next intended victim: Tom's s...

---

Mercy

Garwood takes readers into New Orleans' exclusive Garden District and the backwoods of Louisiana's mysterious bayou country in an unforgettable novel of passion and suspense that cuts straight to the heart. When esteemed Justice Department attorne...

---

Killjoy

Her razor-sharp mind and ability to decipher evidence have made Avery Delaney an expert crime analyst for the FBI. Now she will have to use every one of her skills on a case that hits painfully close to home. Avery's beloved aunt Carolyn was on he...

---

Murder List

Hotel heiress Regan Hamilton Madison is flirting with danger. She agrees to help a journalist friend expose Dr. Lawrence Shields, a shady self-help guru who may have been responsible for the death of one of his vulnerable devotees. Hoping to find som...

---

Slow Burn

An unpretentious beauty who radiates kindness, Kate MacKenna doesn't have a bad bone in her body--or an enemy in the world. So why are bombs igniting everywhere she goes? The first explosion brings her face-to-face with a handsome Charleston police d...

---

Shadow Dance

A sexy, suspenseful, utterly spellbinding story that blends centuries-old Scottish intrigue with a heart-stopping modern-day scavenger hunt. With her beauty, smarts, and success as a high-tech entrepreneur, Jordan Buchanan should be enjoying life...

---

Shadow Music

Prized for her exquisite beauty, Princess Gabrielle of St. Biel, the daughter of one of England's most influential barons, is a perfect bargaining chip for a king who needs peace in the Highlands: King John has arranged Gabrielle's marriage to a good...

---

Fire and Ice

Sophie Rose is a crime reporter at a major Chicago newspaper and the daughter of Bobby Rose, a charming gentleman and big-time thief. When asked to write an exposé about her notorious father, Sophie quits and goes to work at a small newspaper, cover...

---

Sizzle

Lyra Prescott, a Los Angeles film student, is closing in on graduation and facing important decisions about her future. She's already been offered a job at her hometown TV station, an opportunity that could ultimately launch her dream career as a fil...

---

---

The Ideal Man

Sometimes you find love in the deadliest of circumstances.... After completing her residency at a large urban hospital, Dr. Ellie Sullivan's life is turned upside down when she witnesses the shooting of an FBI agent in pursuit of a ruthless modern d...

---

Sweet Talk

In the new contemporary romance from #1 New York Times bestselling author Julie Garwood, a detective and a lawyer are falling in love -- and making a federal case out of it. When FBI agent Grayson Kincaid first encounters Olivia MacKenzie, she ma...

---

Hotshot

HE SAVED PEYTON LOCKHART'S LIFE WHEN THEY WERE KIDS -- BUT NOW SHE'S ALL GROWN UP AND HE'S A SEASONED FBI AGENT WHO COMES TO HER RESCUE AGAIN... Peyton and her sisters have inherited Bishop's Cove, a small, luxurious oceanfront resort, but it come...

---

Fast Track

A woman's search to uncover the truth about her mother ignites danger and passion in the latest novel from #1 New York Times bestselling author Julie Garwood. Daddy's girl Cordelia Kane is devastated when her father has a serious heart attack,...

---

Wired

A beautiful computer hacker and a bad-boy FBI agent must collaborate -- in more ways than one -- in the sizzling new novel from #1 New York Times bestselling author Julie Garwood. Allison Trent doesn't look like a hacker. In fact, when she's n...

---

Grace Under Fire

Michael Buchanan will need every bit of his extensive skill set when he appoints himself as bodyguard to a woman determined not to need one in this thrilling new novel from #1 New York Times bestselling author Julie Garwood. Grace Isabel MacKenna ...

---
Award-Winning Books by Julie Garwood
The Bride
1990 Rita Award -- Historical Single Title
1996 Romance Readers Anonymous Award -- Romance with Best Sweet Love Scene
For the Roses
1995 RT Reviewers Choice Award -- Historical Romance
Guardian Angel
1990 RT Reviewers Choice Award -- Regency Historical Romance
The Lion's Lady
1989 RT Reviewers Choice Award -- Historical Romance
Ransom
1999 All About Romance Reader Award -- Best Cabin/Road Romance
1999 All About Romance Reader Award -- Best Medieval
Frequently Asked Questions (FAQ)
Julie Garwood has published 35 books.
Julie Garwood does not have a new book coming out soon. The latest book, Grace Under Fire, was published in July 2022.
The first book by Julie Garwood, Gentle Warrior, was published in October 1985.
Yes. Julie Garwood has 5 series.