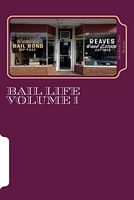 Newest Release
Bibliography:

18 Books - 1 Series

First Book:

June 1984

Latest Book:

February 2017

Rating:
Full Series List in Order
1 - Jedi Twilight (Jul-2008)
2 - Street of Shadows (Sep-2008)
3 - Patterns of Force (Feb-2009)
Multi-Author Series List
Fear Itself
(Sep-2005)
Shadow Hunter
(Jan-2001)
Jedi Twilight
(Jul-2008)
Street of Shadows
(Sep-2008)
Patterns of Force
(Feb-2009)
1 -
Shadow Hunter
(Jan-2001)
3 -
Sword of the Samurai
(Jun-1984)
Book List in Order:
18

titles
Sword of the Samurai

Miyamoto Musashi was a well-known samurai during the 17th century. Your mission is to travel back in time to feudal Japan, learn the samurai customs, and find a way to bring back a sword Musashi has made famous. But you have to be careful; danger lur...

---

---

The Shattered World

Centuries after the Necromancer had shattered the world and a group of wizards had bound the fragments together, there arises a new cult of magicians who want to resurrect the Necromancer to restore the slowly crumbling world...

---

---

---

---

Night Hunter

/ Science Fiction / Fantasy

Los Angeles homicide detective Jake Hull confronts a serial killer who slays his victims--petty street hustlers, late-night entertainers--with a wooden stake, in the belief he is ridding the city of a plague of vampires...

---

Voodoo Child

As a Louisiana parole officer, Lia St. Charles is used to tough customers, but the man in front of her doesn't fit the description. Shane LaFitte had been a priest of vodun--a healer, not a killer--until he was put away for the brutal ritual murder o...

---

Hell on Earth

A MAN. A DEMON. AN ANGEL. WILL THEY SAVE THE WORLD . . . OR DESTROY IT? In a Greenwich Village townhouse, a mysterious man named Colin, an orphan raised by sorcerers skilled in dark magic, awakens to find the talisman known as the Trine missing ...

---

---

Shadow Hunter

After years of waiting in the shadows, Darth Sidious is taking the first step in his master plan to bring the Republic to its knees. Key to his scheme are the Neimoidians of the Trade Federation. Then one of his Neimoidian contacts disappears, and Si...

---

Shadows Over Baker Street

Arthur Conan Doyle's Sherlock Holmes is among the most famous literary figures of all time. For more than a hundred years, his adventures have stood as imperishable monuments to the ability of human reason to penetrate every mystery, solve every puzz...

---

---

Fear Itself

/ Science Fiction / Fantasy

Batman strikes fear in the hearts of criminals, but there's a killer stalking Gotham who's even better at inspiring fright -- and his method just might be unbeatable . . . because it's invisible. Unbeknownst to the general public, a powerful new d...

---

Mr. Twilight

In bookshop specializing in rare volumes, an avid fan of horror fiction seizes a tome too valuable and too incredible to fathom. In the end, the man was too curious to live. . . . A few miles away, in a Manhattan brownstone, another man learns abo...

---

Jedi Twilight

With the dark ascension of the Empire, and the Jedi Knights virtually wiped out, one Jedi who escaped the massacre is slated for a date with destiny -- and a confrontation with Darth Vader. Jax Pavan is one of the few Jedi Knights who miraculously...

---

Street of Shadows

With the Jedi all but wiped out in the grim aftermath of Order 66, the Empire's power seems unchecked. But one lone Knight continues to fight the good fight -- against all odds and when all else fails. Deep in the bowels of Coruscant, Jedi Jax Pav...

---

Patterns of Force

After the Empire's bloody purge of the Jedi, one lone Knight still fights for those who cannot, unaware that he's about to be swept into a cataclysmic battle against the Master of Darkness himself. Throughout the galaxy, a captured Jedi is a dead ...

---

Bail Life Volume 1

Michael Doc Reaves is a bail bondsman in North Carolina. He hears first hand information from the people he bails out and also from the police. His ability to understand each side but also keep his distance. Helps him in his captures of people that s...

---
Frequently Asked Questions (FAQ)
Michael Reaves has published 18 books.
Michael Reaves does not have a new book coming out soon. The latest book, Bail Life Volume 1, was published in February 2017.
The first book by Michael Reaves, Sword of the Samurai, was published in June 1984.
Yes. Michael Reaves has 1 series.