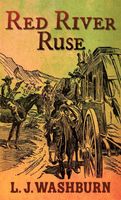 Newest Release
Bibliography:

11 Books - 1 Series

First Book:

November 1987

Latest Book:

May 2022

Rating:
Full Series List in Order
1 - Wild Night (Nov-1987)
2 - Dead-Stick (Oct-1989)
3 - Dog Heavies (Mar-1990)
Book List in Order:
11

titles
Wild Night

A FAST-PACED MYSTERY SET IN OLD HOLLYWOOD-WITH TWISTS AND TURNS THAT NEVER END.It's the 1920's, and Lucas Hallam is something of a legend: a Texas Ranger turned Pinkerton agent turned Hollywood P.I. So, when the occasion arises, Hallam saddles up...

---

---

Bandera Pass

On Hank Littleton's first assignment as a Texas Ranger, he shows how his crack-shot aim can stop the careful escape plan of a group of prisoners being escorted to Austin. Then his captain again pairs him with war veteran Joe Casebolt on a do-or-di...

---

Dead-Stick

A stuntman and former Texas Ranger, Hallam is hired by Hollywood producer Carl McGinley to find out who is trying to sabotage his current film, set during World War I. The prime suspects are Ku Klux Klansmen who have threatened Carl for hiring "forei...

---

Dog Heavies

A PRIVATE INVESTIGATOR NOVEL WITH MYSTERY AND FAST-PACED ACTION.The glory days of Hollywood westerns-the 1920'sLucas Hallam is an actor, an ex-gunslinger, a former Texas Ranger, and tough private detective. So, when he's hired by a film studi...

---

---

Riders of the Monte

Curtis Daniels, wanted for murder in Texas, runs with Mexican bandits led by Guerrero, who robs and kills rich and poor alike as he seeks to become king of Sierra Madre. Not a killer at heart, Daniels leaves the band after a bloody melee. With Buffal...

---

Ghost River

After his entire hometown turns against him for a crime he didn't commit, Jacob Travers runs away and joins a gang of bank robbers. But when a job goes bad and Travers is seriously wounded, he sees the man he considers his only friend, turn tail and ...

---

The Untamed West

A collection of twenty-nine tales of the Old West featuring previously unpublished stories by such classic Western writers as James Reasoner, Douglas Hirt, McKendree Long, and Michael R. Ritt. Edited by award winning author, L. J. Washburn. Western F...

---

---

---

Red River Ruse

Retired Texas Ranger Billy Cambridge, now a lawyer, is robbed of $20,000 he is taking by stagecoach to Fort Smith, Arkansas. He and his companion, Nacho Graves, set out to recover the money and to bring the robbers (``owlhoots'') to justice. They com...

---
Award-Winning Books by L.J. Washburn
Wild Night
1987 Shamus Award -- Paperback Original P.I. Novel
Frequently Asked Questions (FAQ)
L.J. Washburn has published 11 books.
L.J. Washburn does not have a new book coming out soon. The latest book, Red River Ruse, was published in May 2022.
The first book by L.J. Washburn, Wild Night, was published in November 1987.
Yes. L.J. Washburn has 1 series.