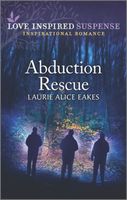 Newest Release
Bibliography:

33 Books - 4 Series

First Book:

October 1999

Latest Book:

October 2022

Rating:
Full Series List in Order
1 - A Lady's Honor (Apr-2014)
2 - A Stranger's Secret (Apr-2015)
1 - A Necessary Deception (Oct-2011)
2 - A Flight of Fancy (Oct-2012)
3 - A Reluctant Courtship (Oct-2013)
1 - The Glassblower (Nov-2009)
2 - The Heiress (Apr-2010)
3 - The Newcomer (Aug-2010)
1 - Lady in the Mist (Feb-2011)
2 - Heart's Safe Passage (Feb-2012)
3 - Choices of the Heart (Jan-2013)
Book List in Order:
33

titles
The Widow's Secret

Red-haired Leah Brant ignores warnings that she will make a fool of herself by trying to enter London society, but after a life as a virtual prisoner, she insists on starting out on just such a journey. A suspicious carriage accident brings Neil Drum...

---

---

Married by Mistake

When Dante Werian, Marquess of Edenvale helps a young woman escape from a burning building, he doesn't expect to learn he rescued her from the village jail. Nor does he expect to find himself married to her before the night ends.

Neither does Gab...

---

Family Guardian

Surrounded by the most beautiful scents and potions in the world, The Honorable Miss Clarissant Behn toils away, unconcerned with romance. She doesn't spend her days planning a wardrobe for the Season or wonder who she will marry. Against all convent...

---

Better Than Gold

LILY IS TIRED OF HER ONE-HORSE TOWN. Lily Reese can't wait to escape Browning City, Iowa. She's sure she'll be happier in the big city, if only she can save enough money to get there. But then Ben Purcell rides into town, threatening not only Lily...

---

The Glassblower

Now that Colin Grassick, a master glass-blower from Scotland, has arrived to help at the Jordan glassworks, Meg Jordan's dreams of teaching the poor, local children are coming true. Finally, someone will have time to make windows for the rural New Je...

---

The Heiress

Susan has a large inheritance, yet all but a small allowance is held in trust until she marries. What good works can she do if her future husband has other plans for her money? Daire arrives at his father's bedside to learn that the heirloom he re...

---

When the Snow Flies

Audrey Sinclair Vanderleyden sets her heart on fulfilling a promise to her deceased husband to continue practicing medicine, despite opposition from their families. But the old physician from whom they bought a practice stands in her way and refuses ...

---

The Newcomer

Gordon Chambers dreams of Alaskan gold. The last thing he wants is to be burdened with his late brother's responsibilities in New Jersey -- especially not two precocious little girls and their beautiful, uppity nursemaid. Determined to sell his broth...

---

---

Lady in the Mist

By virtue of her profession as a midwife, Tabitha Eckles is the keeper of many secrets: the names of fathers of illegitimate children, the level of love and harmony within many a marriage, and now the identity of a man who may have caused his wife's ...

---

A Necessary Deception

When young widow Lady Lydia Gale helps a French prisoner obtain parole, she never dreamed he would turn up in her parlor. But just as the London Season is getting under way, there he is, along with a few other questionable personages. While she shoul...

---

Heart's Safe Passage

It's 1813 and all Phoebe Lee wants out of life is to practice midwifery in Loudon County, Virginia. When Belinda, her pregnant sister-in-law, presses Phoebe to accompany her onto a British privateer in order to cross the Atlantic and save her husband...

---

---

A Flight of Fancy

Cassandra Bainbridge has twice set aside her scholarly pursuits--once for the London Season and once for her wedding preparations. Love seems a wonderful alternative to study, until disaster strikes. When an accident brings an end to her betrothal, s...

---

Over a Barrel

in Colonial Courtships (Romancing America)

Head to Colonial Connecticut where unexpected adventure catches the Ingersoll brothers by surprise -- and brings unexpected love into their lives. Nathaniel has his sights set on becoming a master figurehead carver, until he risks everything for a...

---

The Carpenter's Inheritance

Lucinda Bell wants nothing more than to follow in her father's footsteps and practice law. But in 1893, the state of Virginia won't allow a woman lawyer. So she leaves her family and fiancé and buys a dying practice in Massachusetts, determined to p...

---

Choices of the Heart

Esther Cherrett comes from a proud line of midwives and was trained by her mother to take over the family calling. But when a scandal threatens all she holds dear, Esther takes a position as a teacher in the western mountains of Virginia instead. The...

---

A Reluctant Courtship

Honore Bainbridge has been courted by two men, one of whom turned out to be a traitor, the other a murderer. Banished to her family's country estate, where she will hopefully stay out of trouble, she finally meets the man she is sure is exactly right...

---

The Professor's Heart

Mia Roper has what she always wanted Her independence, her career and her home back East. But when a train wreck strands her in Hillsdale, Michigan, the town she once called home, Mia begins to wonder if she made the right choice to leave Hillsda...

---

---

A Lady's Honor

On the cliffs of 19th-century Cornwall, a spirited, impetuous young woman is torn between the honor of her family and the longing of her heart. England, 1811 A tarnished reputation. A distant home. A forced engagement to a dangerous man. When E...

---

A Moonlight Promise

in Sincerely Yours

Camilla Renfrew is a highborn English lady fleeing false accusations when she runs smack into love on a steamboat bound for the new Erie Canal. But can this unexpected attraction survive the treacherous journey?...

---

The Honorable Heir

CATHERINE VanDORN IS NO THIEF Catherine, Lady Bisterne, returns to Tuxedo Park cloaked in scandal, the widow of a nobleman who'd loved only her fortune. As she sets out to repair her family's reputation, another Englishman in her midst is seeking...

---

A Stranger's Secret

As a grieving young widow, Morwenna wants only a quiet life for herself and her son. Until a man washes ashore, entangling her in a web of mystery that could threaten all she holds dear. Lady Morwenna Trelawny Penvenan indulged in her fair share o...

---

The Mountain Midwife

For nearly two hundred years, women in Ashley Tolliver's family have practiced the art of midwifery in their mountain community. Now she wants to take her skills a step further, but attending medical school means abandoning those women to whom she ha...

---

Collision of the Heart

Mia Roper isn't a typical nineteenth-century woman. Refusing to pass up the hard-won opportunity to prove herself as a journalist, she left Hillsdale, Michigan, hoping in vain that Ayden Goswell would follow her to Boston. When the train bringin...

---

My Enemy, My Heart

The sea is Deirdre MacKenzie's home, and the crew of her father's Baltimore clipper is the only family she loves. She's happier wearing breeches and climbing the rigging of the Maid of Alexandria than donning a dress and learning to curtsy. But...

---

True as Fate

Lady Chloe Ashford detests going to balls, loathes social pretense, and finds the very idea of hunting for a husband obscene. But she has an even more scandalous secret: she once helped an American -- the enemy -- escape from Dartmoor Prison. Now it...

---

Perilous Christmas Reunion

Family secrets made her a target… Can her ex provide a holiday haven? When Lauren Wexler's fugitive brother arrives on her doorstep, he has just moments to pass her evidence before his pursuers start shooting. Now Lauren needs her US marsha...

---

In Sight Of Freedom

/ Historical Romance

Emma Barstow wants three things in life: an education, meaningful work, and a family who loves her. None of these are easy for a woman to accomplish in the 1850s, especially not Emma, sequestered in her family's farmhouse and bored to frustration unt...

---

---

Lethal Ransom

A kidnapper with deadly intentions …and a US marshal who must come to the rescue The carjacking that ended with Kristen Lang running for her life -- and her federal judge mother kidnapped -- was a nightmare. The ransom, however, is worse: Kri...

---

The Cliffs of Cornwall Novels

/ Christian

Two novels from Laurie Alice Eakes are now available in one collection!

A Lady's Honor

On the cliffs of 19th-century Cornwall, a spirited, impetuous young woman is torn between the honor of her family and the longing of her heart.

<...

---

Exposing a Killer

Their lives are on the line -- and a cell phone video holds the key… A routine stakeout turns lethal when private investigator Megan O'Clare videotapes a murder -- and ends up dodging gunfire with rival PI Jack Luskie. As the killer fights to...

---

Abduction Rescue

It starts with a kidnapping… Will it end in murder? Desperate to find his missing sister, Ethan McClure seeks out private investigator Melissa "Mel" Carter -- only to be attacked right outside her agency's door. Though she's reluctant t...

---
Frequently Asked Questions (FAQ)
Laurie Alice Eakes has published 33 books.
Laurie Alice Eakes does not have a new book coming out soon. The latest book, Abduction Rescue, was published in October 2022.
The first book by Laurie Alice Eakes, The Widow's Secret, was published in October 1999.
Yes. Laurie Alice Eakes has 4 series.