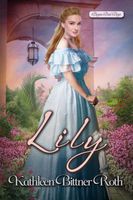 Newest Release
Bibliography:

10 Books - 3 Series

First Book:

June 2014

Latest Book:

July 2021

Rating:
Full Series List in Order
1 - Felice (Apr-2017)
1 - The Seduction of Sarah Marks (Jun-2014)
2 - Portrait of a Forbidden Lady (Mar-2016)
3 - His Lordship's Wild Highland Bride (Dec-2016)
1 - Celine (Oct-2014)
2 - Alanna (Nov-2014)
3 - Josette (Oct-2015)
Book List in Order:
10

titles
The Seduction of Sarah Marks

England 1857 After a blow to her head, Sarah Marks awakens in a strange bed with a strange man and no memory of how she got there. Her handsome bedmate, Lord Eastleigh, tells her she's suffering from amnesia and the best course of action is to trav...

---

A Duke's Wicked Kiss

While on a secret mission for the Crown, a proper duke falls for an improper daughter of an Indian royal and British noble. Miss Suri Thurston knows the pain of abandonment. Intent on confronting the grandmother who tossed her to the lions, she t...

---

Celine

He stepped off a jewel of a sternwheeler onto one of the most beautiful plantations in all of Louisiana. And into her life. Celine's breath caught in her throat. Heat smoldered in her belly. What a sensual man. The scion of the Andrews family ...

---

Alanna

Wolf caught the faint scent of cinnabar and roses. The girl turned her head and stared boldly at him, her cool demeanor at odds with the fire in her look. And then her lips parted, as if she needed more air. A punch of lust hit Wolf's groin. Th...

---

Josette

"Monsieur Andrews, welcome to my home." At the smoky, velvet sound, Cameron swung around. Every function in his body--heart, breath, blood ceased to function. She was lovely. More than lovely. Tendrils of raven hair framed a face so exquis...

---

Portrait of a Forbidden Lady

England 1859. Lady Georgiana Cressington is living a nightmare. Coerced by her father into returning to her childhood home, the young widow becomes a pawn in another of his heartless games. Her return to Summerfield Hall reunites her with the man she...

---

His Lordship's Wild Highland Bride

Far from her beloved Highlands, Lainie MacGregor's fate is sealed.

Ridley Malvern, Lord Caulfield, desperate for her dowry, agrees to marry a wealthy Scot's daughter sight unseen. He is unaware his tantalizing bride is running from the law....

---

Felice

When beautiful shipping heiress Felicité Marielle Christiane Andrews finally returns to New Orleans after two years abroad, she does not expect to come face to face with the man she cannot forget -- or to find him more captivating than ever. Now she...

---

---

---

---
Frequently Asked Questions (FAQ)
Kathleen Bittner Roth has published 10 books.
Kathleen Bittner Roth does not have a new book coming out soon. The latest book, Bastien, was published in July 2021.
The first book by Kathleen Bittner Roth, The Seduction of Sarah Marks, was published in June 2014.
Yes. Kathleen Bittner Roth has 3 series.