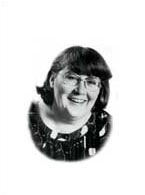 About the Author
Sheila Ann Mary Coates was born on 22 December 1937 in Dagenham, Essex, England. She worked as a typist-secretary at the Bank of England and as a junior researcher for the BBC. In 1959, she married Richard Holland, then a Fleet Street journalist, later a sub-editor of The Times and a classical biographer. She wrote her first book in three days with three children underfoot! In between raising her five children (including a set of twins), she wrote several more novels. She used both her married and maiden names, Sheila Holland and Sheila Coates, before her first novel as Charlotte Lamb, Follow a Stranger, was published by Mills & Boon in 1973. She also used the pennames: Sheila Lancaster, Victoria Wolf and Laura Hardy. A prolific author, Sheila penned more than 160 novels, most of them for Mills & Boon. Since 1977, Sheila had been living as a tax exile on the Isle of Man, where she died suddenly on 8 October 2000 in her baronial-style home 'Crogga'.
Full Series List in Order
1 - Besieged (Oct-1992)
2 - Battle for Possession (Nov-1992)
3 - Too Close for Comfort (Dec-1992)
4 - Playing Hard to Get (Jan-1993)
5 - A Sweet Addiction (Feb-1993)
6 - Surrender (Mar-1993)
1 - Disturbing Stranger (Jan-1979)
2 - The Long Surrender (Mar-1979)
3 - Forbidden Fire (Jul-1979)
4 - Possession (Nov-1979)
5 - A Frozen Fire (Sep-1980)
6 - The Cruel Flame (Oct-1980)
7 - Stranger in the Night (Mar-1981)
8 - A Secret Intimacy (Jan-1984)
9 - Infatuation (Jun-1984)
10 - For Adults Only (Feb-1985)
11 - Man Hunt (Oct-1985)
12 - Explosive Meeting (Jul-1986)
13 - Heat of the Night (Apr-1987)
14 - Love in the Dark (Jun-1987)
15 - Hide and Seek (Aug-1987)
16 - Circle of Fate (Nov-1987)
17 - Kiss of Fire (Jan-1988)
18 - Echo of Passion (Jun-1988)
19 - Out of Control (Sep-1988)
20 - The Threat of Love (Feb-1992)
21 - Heart on Fire (Jun-1992)
22 - Forbidden Fruit (Sep-1993)
23 - Lovestruck (Feb-1998)
24 - Treasons of the Heart (Jan-1999)
25 - Hot Surrender (Aug-1999)
1 - Temptation (Sep-1979)
2 - Frustration (Feb-1980)
3 - Fever (Apr-1980)
4 - Sensation (Jun-1980)
5 - Obsession (Nov-1980)
6 - Compulsion (Apr-1981)
7 - Seduction (May-1981)
8 - Abduction (Jun-1981)
9 - Retribution (Jul-1981)
10 - Illusion (Aug-1981)
11 - Crescendo (Sep-1981)
12 - Heartbreaker (Oct-1981)
13 - Dangerous (Nov-1981)
14 - Desire (Dec-1981)
15 - Betrayal (Apr-1983)
16 - Haunted (Nov-1983)
17 - A Violation (Nov-1983)
18 - Infatuation (Jun-1984)
19 - Scandalous (Oct-1984)
20 - Love Games (Mar-1985)
21 - Desperation (Sep-1989)
22 - Dreaming (Jan-1994)
1 - Secret Obsession (Jun-1996)
2 - Deadly Rivals (Jul-1996)
3 - Haunted Dreams (Aug-1996)
4 - Wild Hunger (Sep-1996)
5 - Dark Fever (Oct-1996)
6 - Angry Desire (Nov-1996)
7 - Hot Blood (Dec-1996)
1 - Follow a Stranger (Oct-1973)
2 - A Family Affair (Aug-1974)
3 - Hawk in a Blue Sky (May-1978)
4 - Beware of the Stranger (Jun-1978)
5 - Master of Comus (Jul-1978)
6 - Call Back Yesterday (Sep-1978)
7 - Duel of Desire (Oct-1979)
8 - Night Music (Jan-1981)
9 - Man's World (Feb-1981)
10 - Heartbreaker (Oct-1981)
11 - Kingfisher Morning (Jun-1985)
12 - The Heron Quest (Dec-1986)
13 - You Can Love a Stranger (Dec-1988)
14 - No More Lonely Nights (May-1989)
15 - Falling in Love (Aug-1994)
16 - Guilty Love (Dec-1994)
17 - Body and Soul (Apr-1995)
Multi-Author Series List
12 -
The Yuletide Child
(Dec-1999)
The Marriage War
(Oct-1997)
An Excellent Wife?
(Apr-1998)
8 -
The Seduction Business
(Feb-2000)
Book List in Order:
123

titles
---

Follow a Stranger

Kate hadn't liked the haughty Greek, Marc Lillitos, from the first moment she met him, and it was only for the sake of her fiance Peter, a keen archaeologist, that she had accepted Marc's invitation to the two of them to visit his Greek islan...

---

Carnival Coast

It had been a big decision for Claire to travel to the South of France to visit her orphaned baby nephew and niece, as she had foreseen that she would meet with hostility from the children's French relatives. What she had not foresee was the o...

---

A Family Affair

Elizabeth was brokenhearted when she discovered that her fiance Dan was in love with her best friend Karen, and as there was nothing she could do but accept the situation as gracefully as possible, she broke off the engagement. Then family circums...

---

Sweet Sanctuary

Old Mrs. Butler didn't want her nephew Nicholas to marry his beautiful but selfish fiancee--and she unashamedly set about using her young companion, Kate Fox, to break up the romance. But someone was likely to get hurt in the process. Her...

---

---

Festival Summer

"Me--act? Act professionally?" Katrine stared at Max Neilson unbelievingly. "You can't be serious!" But he was. None of her protestations changed his belief. And he called her a coward. Well, maybe she was, Katrine thought. ...

---

Florentine Spring

"I'm sorry for you, Nicola," Domenico said. "Leo is not the man for you. I warned you at the start, but you wouldn't listen. You're obstinate and willful." His words struck like icy pebbles and Nicola winced. How he mus...

---

Hawk in a Blue Sky

The family could be split in two! Amanda had been frightened rather than flattered by Cesare Druetso's proposal of marriage when she was eighteen. She had refused to be a slave to his masterful ways. Now, five years later, she was back in his h...

---

---

---

Master of Comus

'There is another way,' Argon said. And Leonie felt that anything was better than his intention of disinheriting her cousin, Paul, in her favor. For twenty years her mother's Greek family had ignored Leonie's existence. Then sudden...

---

Call Back Yesterday

Oriel Mellstock--wealthy, beautiful and a widow--could have any man she wanted. But she couldn't forget Devil Haggard, whose apparent rejection had once sent her across the world into the arms of a millionaire. Coming back to the Yorkshire dal...

---

Desert Barbarian

What the desert claims, it keeps Was the saying true, Marie wondered. On the moonlit sands of a desert oasis, they were utterly alone. "Why have you brought me here?" Marie's voice was husky with alarm. Did this arrogant stranger wa...

---

Disturbing Stranger

"I've no real choice, have I?" Laura asked. As long as she could remember, Laura had loved Dr. Tom Nicol, a gentle, self-sacrificing man, dedicated to serving the needy. Unlike him in every way was Randal Mercier--wealthy, powerful,...

---

Autumn Conquest

"Our marriage was a total disaster!" That was Sara's description of her life with Luke Elliot. A busy tycoon carving out an empire, he had no time left for his young bride. In desperation she fled back to her father who needed her. ...

---

The Long Surrender

Should she accept this second chance? Three years before, Selina's brief and disastrous marriage to Ashley Dent had ended in divorce. Now he had turned up and was pressuring her to marry him again. "If you thought I'd gone out of yo...

---

The Devil's Arms

"We both know who you really are." Jake's voice was harsh. "So stop the charade about amnesia, Lyn. I don't want to hear any more of your lies." The girl's eyes darkened with hurt and weariness. What did he mean? He ...

---

Forbidden Fire

There were two great loves in her life . . Louise's love for her beautiful home, Queen's Dower, was as solid and unchangeable as the house itself. But her love for her stepbrother, Daniel, had subtly evolved over the years. While she ha...

---

Dark Master

"Marry in haste, repent at leisure." Alex's eyes darkened with pain as she recalled the old adage. It was true, so horribly true. She had married Philippe on a wild impulsive, to save herself from being humiliated by the man she had t...

---

Temptation

Nothing would ever be the same again! Linden had been only seventeen when Joss crashed into her life. Naively, she had offered him her friendship and trust. In return, he had aroused emotions in her she was too young to handle, wrenching her from...

---

---

Duel of Desire

It was hard to resist Alex He smiled arrogantly at her. "You've wanted me ever since we began working together four years ago. Admit it, Deborah." She turned away abruptly. It was true. She loved Alex St. James, a music-industry ex...

---

Possession

Laura should have realized earlier .... Why had it never entered her head? Her grandfather and Dan Harland planning her marriage--to Dan Harland! All her moments of suspicion gelled into the ghastly realization. It was their answer to everythin...

---

Pagan Encounter

Leigh thought she could handle any man. Then she met Mattieson Hume. From their first stirring encounter, she was powerless to keep him at bay. Although she hated him, his caresses flamed her with desire. How could she pursue her planned future...

---

Love Is a Frenzy

"How much to get out of my son's life?" Mark Hammond's question was contemptuous. Rachel was furious. As a night-club singer, Rachel had become indifferent to men's admiration. But young Nicky Hammond was special. His boyish...

---

Frustration

Would the past ruin her future? In the chaotic world of a London television network, Natalie struggled to rebuild her life--and grieved privately over the death of her beloved husband, Angus. When she was promoted to Jake Lang's production ...

---

Dark Dominion

How could such a love have died? Caroline asked herself the useless question. Her marriage to the distinguished lawyer, James Fox, had been nearly ideal. Now there was nothing between them but cold contempt. In her loneliness Caroline turned ...

---

Fever

Their worlds were light-years apart Sara Nichols was proud to be a painter Her landscapes were catching on, and though she wasn't making a fortune, she had enough to get by. Nick Rawdon, on the other hand, had more money than he bothered to...

---

Twist of Fate

Joanne was a shadow of her lovely mother Everywhere she went, Clea Thorpe was the center of attention. And Joanne had been content enough living in her shadows--until Ben Norris arrived at their villa in Nice. He seemed drawn to Clea, even offe...

---

Sensation

Why had Drew shown up in Paris now? Helen had managed to avoid Drew for the past six years, ensuring that if he was in one country she'd be in another. After all, theirs wasn't a real marriage anyway--Drew had wanted the business connec...

---

Storm Centre

She couldn't refuse a dying man's wish It took just one phone call to shatter Lauren's peace. A peace painfully acquired through the years since her bitter divorce from Andreas Keralides. His mother's frantic phone call was inte...

---

---

The Silken Trap

She wouldn't live her life in fear Claire knew Nick loved his job as newsman in the world's trouble spots, but did he love it more than he did her? She'd seen her mother suffer from her father's dangerous job and was determined not...

---

A Frozen Fire

Paul was a man, but acted like a boy Helen's husband, Paul was handsome, charming and a gracious companion until one got to know him. Helen's life with him was a long string of disappointments and heartaches. But she had married him, a...

---

The Cruel Flame

His sex appeal wouldn't sway her... Lisa Baynard's life had been relatively peaceful until famous TV star Matt Wolfe bought the neighboring mansion, Storm Dance. Not only did he plan to renovate the old house, but he wanted to intrude into...

---

Obsession

He wanted his fun--with no commitments Nicola knew all the reasons why she should remain nothing more than Lang Hyland's secretary. That was all she ever intended to be Lang was a womanizer. He preferred big-eyed blondes, but his interest w...

---

Savage Surrender

Her secret saved her from Alex's charms Sophie loved Crete. Working there as secretary to Madame Lefkas was like a dream come true. It was far away from England and the secret, impossible love for Simon that she had to forget. When Alex, ma...

---

Night Music

Lisa's former life was behind her now Lisa was not exactly happy working in Evan Wright's advertising agency. Competent herself, she found it unpleasant covering for Jon, Evan's inept brother-in-law. Then Steve Crawford, a demanding...

---

Man's World

Kate was finished with love for good Kate's new boss, features editor Eliot Holman, might have devastating charms--but Kate couldn't care less, even if it was obvious that he was interested in her. Everyone, including Eliot, thought Ka...

---

Stranger in the Night

She hadn't even known his name As an inexperienced drama student, Clare had been shocked and disgusted by the sudden and rough lovemaking of Luke, an older, handsome stranger. She had turned away from love--for good. Now, nine years later, ...

---

Compulsion

Should she believe a stranger's words? Lissa had never heard of Luc Ferrier before. But he was well-known as Lucifer at the hotel casino where she worked. All her instincts cried out that he was dangerous--not only as a gambler, but as a ma...

---

Seduction

Clea felt insulted -- by both men! Clea's stepfather, Domenico Kerasteri, had followed Greek custom in choosing a man for her to marry. Defying him meant arousing his violent temper. Ben Winter was the man who desired her and was determi...

---

---

Abduction

She needed time--and that was running out After two years' separation from Gabriel, her husband, Marisa still didn't think she was ready to cope with being his wife. His wealthy life-style had intimidated her. His snobbish friends had made...

---

Retribution

His intentions were definitely dangerous Laura didn't know why Simon Hilliard had asked her sister, Annette, to go to Paris. Whatever the reason, it could only mean trouble if she accepted. Simon had a reputation - and it wasn't a good one...

---

Illusion

They were caught in a storm of publicity Deborah could have wept at the cruel insanity of it all! She'd come to Venice to get over a broken love affair quietly and had landed on the front page with a playboy tycoon. In a most incriminating pho...

---

Crescendo

One awful moment shattered her life Basslea was a haven, and Marina was totally content there. She had her music and her innocent childlike fantasies. Nothing seemed capable of changing her world--until Gideon Firth arrived. He was everything s...

---

Heartbreaker

Was the past ever dead and buried? Caroline left her alcoholic husband, Peter, in an act of desperation--to save herself and their little daughter from harm. Their three-year security was shattered when Nick Holt, Peter's cousin, turned up ...

---

Dangerous

"I've never trusted a woman in my life!" Domenicos Aegethos was as blunt as his words. A wealthy man who got what he wanted, he brooked no argument from anyone, least of all a woman. As companion to Domenicos's motherless daughter, Laura had he...

---

Desire

One night threatened to ruin her life Natasha was crushed when her engagement to Mike Porter was suddenly called off. And that was the only reason she allowed herself to have so much champagne at the party. But there was no excuse for finding h...

---

The Girl from Nowhere

Did giving your heart only invite rejection? Suki Black didn't know the answer to that question. She was too frightened to find out, just in case it was true. She'd known rejection in childhood, and she knew she didn't like it. But ...

---

Midnight Lover

Your father is alive... Those four words irrevocably changed Leonie Lincoln's whole conception of her past. She had to find him, talk to him--discover the hidden "whys" about herself. But however remote West Africa seemed in England...

---

A Wild Affair

To Quincy it was a cheap publicity stunt Only because her young brother had entered her name in the contest had she agreed to go along with the plans when she was declared the winner. The prize? An evening out in London with dreamy, sexy, inter...

---

---

Betrayal

It was more than a holiday romance! Love had flared quickly and passionately between Cathy and Muir. But she was committed to another man who needed her and deserved her loyalty. "I didn't matter in your game of having a good time,"...

---

The Sex War

Daniel was a sweet poison to her When Lindsay discovered her brother was in a state of financial disaster, she was willing to do anything to help--or almost anything. Daniel Randall, her ruthless ex-husband, was the one person who could rescue ...

---

A Violation

She had it all, conventional wisdom said -- a creative career in glamorous advertising and a handsome, upwardly mobile boyfriend. Yet the gnawing dissatisfaction Clare Forrester felt was pushing her to the crisis point. She had no answers, but she kn...

---

Haunted

She should have forgotten Damian Well, she had tried. She had stayed away from him for two long years. But Elizabeth knew she had never quite freed herself from him; she had always been uneasily aware that what had been between them wasn't fin...

---

A Secret Intimacy

No one but Jake knew Sasha's secret pain. Sasha never dreamed she would meet Jake Redway again. It would mean having to relive that terrible day three years ago when Philip had died. She had managed to put her life back together again slowl...

---

Darkness of the Heart

Did she really want to know the truth Nicole Lawton was one of London's most successful private detectives. But she had more than a professional interest in the mystery surrounding her friend Melanie's death. Had she drowned, as the fac...

---

Infatuation

She couldn't steal another woman's man Judith wasn't the type to lose her head over a man, especially not a man who was engaged to an old friend. But Luke Doulton was irresistible. He was a financial genius who wasn't afraid to ...

---

Scandalous

That's what you get for flirting with danger Stacie had been unusually reckless in photographing reclusive financier Nicholas Kinsella for her London paper. But she never for one moment dreamed he'd hold her prisoner--not with his highbrow...

---

A Naked Flame

This time Christie would stand up to him Christie had been far too young and intoxicated with love when she and Logan had married. He'd wanted a family. She'd needed sometime to pursue her career. After their painful breakup Christie ha...

---

For Adults Only

She had no desire to share her life Susanna was pleased with her life. As a successful commercial artist, she made good money that enabled her to enjoy a comfortable life-style in London. Her mother and her friends had given up careers when they m...

---

Love Games

If she was nervous, it was Quinn's doing For the past two years Dinah had strained every nerve to break new ground with her award-winning TV series. And she'd done it successfully -- until Quinn Howard joined the London team... He cons...

---

Kingfisher Morning

"Why do I fall in love with the wrong men?" Emma couldn't bear to sit idly by while her boyfriend and her best friend fell helplessly in love with each other. So she headed for Dorset, only to get in an accident and find herself hav...

---

Man Hunt

She wasn't about to lose him again Jilly's confession devastated her Aunt Chloe. Her allegation that Ben Haskell had tried to seduce her three years ago had been false--as false as Chloe's love for Ben must have seemed when she'd ...

---

Who's Been Sleeping in My Bed?

Trust didn't come easily to Tess... Tess was wary of good-looking men. Too often they were sexual opportunists to whom fidelity meant nothing--like her father. And she doubted if playwright Steve Houghten was any different. He'd turned ...

---

Sleeping Desire

Their dreamworld had crumbled Alex, always the strong, dominant personality in their marriage, had refused to admit his affair. Instead, he'd demanded Sara's unquestioning trust as proof of her love, without any demonstration of love in re...

---

The Bride Said No

The bride was having second thoughts With the wedding only a day away, Miranda had more than prenuptial jitters. She felt betrayed by the two men she loved most in the world. How could her father have promised Sean control of the family busines...

---

Explosive Meeting

The chemistry was explosive? Annabel's brilliant friend Charlie was a bit of a mad scientist. And although the first explosion he caused at Jerrard's lab in Norfolk had been a minor affair, this last one threatened to get him sacked. Sa...

---

The Heron Quest

I'll do the work, he'll get the credit Kit firmly believed that's what would happen when she had to team up with the great Adam Rothbury in making a TV documentary. Adam was brilliant, attractive, sarcastic--and Kit had never liked...

---

Heat of the Night

Vicky didn't want to take Ricco seriously After all, she'd come to Florence to hide out. Bitter from the discovery that her fiance, however famous, was a first-class heel, she wasn't ready for another relationship. Besides, Ricco always seemed ...

---

Love in the Dark

He had always been a threat. Stephanie had come halfway around the world, built a new life, met another man. And now Gerard Tenniel had arrived -- Gerard, who knew all about the scandal five years earlier and threatened to talk about it. Unless. ...

---

Hide and Seek

She could resist love but not blackmail! Donna had fled to Paris when she discovered that she'd been deceived by her father's business assistant, Brodie Fox. Now she was enjoying a new life there as a translator. But her father's il...

---

Circle of Fate

"Your dream world will crumble one day." The warning left Melanie Nesbitt furious and uneasy. What nerve Jamie Knox had passing judgment on her engagement to a wealthy businessman! But his words reflected Melanie's own anxieties. Ev...

---

Kiss of Fire

The name stared from the bookstore display Suzy was shocked. Memories of Liam Moor, race driver, daredevil, lover, came tumbling back, and against all her instincts she purchased his book. But that impulsive action brought him back into her lif...

---

Whirlwind

All she'd ever needed was love Anna Rendle was an aspiring young actress on her way to the top. Her training had prepared her for a life of frenetic discipline, self-sacrifice and controlled emotion--but not for someone as dangerously exciting...

---

Echo of Passion

He had loved her then deserted her. Zoe Stroud had been completely shattered when Rory Ormond walked out of her life. Now she had a chance to repay some of the pain he'd caused her -- and prevent him from hurting someone else, too. As a succe...

---

Out of Control

No man would get close to her again! The scars of an adolescent indiscretion were still so raw that Liza kept her heart uninvolved in any relationships. A modeling career and business had given her material success and peace of mind. Then she...

---

You Can Love a Stranger

Maddie couldn't forget his voice One midnight, the stranger's thrillingly masculine voice spoke on Maddie's phone-in radio show. She was intrigued, but she cut him off, acting by instinct. The next morning, as a favor to her boss,...

---

No More Lonely Nights

A strange beginning to an unusual romance Driving back to London after her vacation, reporter Sian Christian nearly ran over a fleeing bride. And not just any bride either--the bride of William Cassidy, powerful electronics magnate. Sian took t...

---

Desperation

A whirlwind courtship, then a year apart Megan had been fully prepared to wait for Devlin's return from his year-long filming trip to the Amazon. Despite the differences in their backgrounds and their ages, she knew their love was right. Bu...

---

Seductive Stranger

Would she ever find out the truth? From the minute Prue met Josh Killane, she resented his manner - he acted just like a feudal overlord. Didn't he know what century this was? Prue was determined to avoid him. After all, his mother was res...

---

Runaway Wife

Their tenth anniversary was a day of reckoning Francesca couldn't live with her phony marriage a day longer, couldn't let matters continue to drift. To the outside world, she had everything - an attractive, successful husband, a health...

---

Rites of Possession

There was an old saying about the Belleme family "Black of hair, black of eye and black of heart." And it certainly applied, Christabel thought grimly, to the disturbing; reclusive Roland de Belleme. Her responsibilities were supposed t...

---

Dark Pursuit

Caitlin had it all To the outside world she was a lucky woman. She was married to an attractive man and she lived a life of luxury. Only Caitlin knew that her relationship with Monro Ritchie, her husband, was a hollow sham. It was ironic, then...

---

Spellbinding

She woke to a strange world After months in a coma, Belinda woke to find she'd lost her job, her apartment and even her fiance, Ricky. He had left her for another woman. She resolved to get on with things and make a new life for herself. Bu...

---

Dark Music

He was still furious at her desertion When Annis ran out of Raphael Leon's life two years ago, she didn't count on seeing the stormy composer again. Certainly not on a holiday in Greece. Suddenly thrown together in appalling circumstan...

---

The Threat of Love

Gil Martell was an infuriating man He was getting to her again, and Caro had no idea how she had let it happen. She'd been angry with him one moment, breathless the next, all without rhyme or reason. Caro knew she wasn't as beautiful as...

---

Heart on Fire

Temptation with a capital T Claudia had been warned -- working for Ellis Lefevre, the dynamic head of a multinational corporation, would be more than challenging. She knew he was a troublemaker, but then, that had been part of the job's appeal...

---

Shotgun Wedding

"I must have an heir." Juliet Newcome stared at Simeon blankly, then her mind reeled with appalled realization--he wanted her to bear his child. She'd been forced to marry Simeon Gerard when she was just seventeen, but had fled afte...

---

Besieged

Home to the Sentinel Home to heartache, passion and love Gina Tyrell knew media tycoon Nick Caspian was trouble the moment she met him. Despite his awe-inspiring looks, he was a ruthless and dangerous man, a man she knew what he wanted. What he w...

---

Battle for Possession

BARBARY WHARF They were at odds -- at work and in love Daniel Bruneille, head of the Sentinel's foreign affairs desk, was the most insufferable man Roz Amery had ever met. He was arrogant and opinionated, and to make matters worse, he was...

---

Too Close for Comfort

BARBARY WHARF Ashamed of the past Afraid of the future Irena Olivero had made front-page news after joining the Sentinel. Shy, demure and extremely beautiful, she turned heads wherever she went--and every eligible man at the paper wanted her. ...

---

Playing Hard to Get

BARBARY WHARF Was she leading a secret life outside the office? Valier knight knew the meaning of commitment. As a feature writer with the Sentinel she'd fought for the articles she believed in. She knew the risk and rewards of getting the ...

---

A Sweet Addiction

BARBARY WHARF Love on the rebound? Sophie Watson had been abandoned by the man she loved. But she was determined not to allow the rejection to be the springboard for falling in love again--especially not with a man like Guy Faulkner. Not tha...

---

Surrender

BARBARY WHARF They'd known heartache and passion. Would they find love? Nick Caspian, the man who ran an entire European media empire, was obsessed. He wanted - needed - the one thing that seemed out of his reach - Gina Ryrrell's loyalt...

---

Sleeping Partners

LET SLEEPING PARTNERS LIE Once, Lauren Bell had nearly played spider to Sam Hardy's fly. Seduced by his charm and devastating looks, she'd fallen for the rugged photographer. But his love 'em and leave 'em reputation preceded him. ...

---

Forbidden Fruit

TEMPTATION! Giles Kent sorely lacked the charm of his younger brother, but he had strength and unshakable purpose. He wanted Leonie -- and the child within her. Her fiance, Gile's brother Malcolm, was dead. Leonie didn't want his family...

---

Dreaming

Date with an angel Luisa was drawn to Zachary West. It was more than a nurse's compassion for her patient that moved her, it was the man himself: temperamental, courageous and so very desirable. When she discovered it was her father's car ...

---

Fire in the Blood

A husband's prerogative. Nadine had learned to cope with the rigors of a new life in the world of television. But after one chance meeting with Sean-a year after their divorce- peace had fled and excitement flared dangerously. He knew it too....

---

Falling in Love

DANGEROUS IN THE DARK Comfortable was the way Laura described how she felt about her engagement to Patrick Ogilvie. After all, with a thriving career in public relations and two children, the kind of breathless passion she craved was simply imprac...

---

Wounds of Passion

Haunted In the sultry darkness of an Italian summer night, Patrick Ogilvie had been accused of a terrible crime, branded by a woman who identified him as her attacker. Patrick's name was cleared, but that night changed his life. And the life o...

---

Guilty Love

Nowhere to run Linzi York loved her husband -- but Barty had changed. His rage and growing despair since the accident had taken a brutal toll. Linzi was trapped in a nightmare. And Ritchie Calhoun knew it. Linzi and Ritchie's relationship ...

---

Vampire Lover

The kiss of death? Clare had thought that Denzil Black was intent on seducing her sister -- after her best friend had already fallen prey to his charms. It was almost as if the film director were a vampire lover, moving from one woman to another, ...

---

Body and Soul

He wanted all of her! Bruno Falcucci was nothing less than a nasty piece of work. Not only had he maneuvered himself into a position of power at the bank where Martine worked, but now he had set his eyes on conquering her, as well. But no matter h...

---

Dying for You

Deja Vu? "I remember you, Annie. I remember everything." Annie Dumont led a busy life as an internationally loved pop star. She loved her work, but she had heard those awful stories about overzealous fans who had become obsessed with ...

---

Dark Fate

A marriage of minds... "It's fate - even when we're miles apart the link between us holds!" Saskia thought that two years was long enough to confirm that she would never be reunited with her estranged husband, Domenico. But it...

---

In the Still of the Night

Annie Lang, star of the TV police drama The Force, is a character known to millions. Men want to protect her; women warm to her too. But, in the real world, the actress with the innocent face harbours her own terrible secret. Why do those who get clo...

---

Secret Obsession

Pride comes before a fall.... Will Nerissa's love for another man come before her husband? Nerissa is married to Ben and she has tried to love him. But, since she was a child, Nerissa has also adored her cousin, Philip. Now Philip lies in...

---

Deadly Rivals

Forbidden fruits.... Was Olivia just a prize Max had stolen from his rivals? When Olivia first met Max Agathios, she was young--and utterly captivated. But Max was her father's arch-enemy in business, so she was forbidden to see him again. ...

---

Walking in Darkness

Catherine Gowrie's father, Don, is close to his greatest ambition - nomination as Presidential candidate - and nothing must be allowed to stand in his way. But Sophie Narodni, a young journalist from Prague, carries a secret that could destroy everyt...

---

Haunted Dreams

Was the grass really greener for Ambrose Kerr? "I've never told a living soul any of that before..." Emilie stared up at Ambrose, as what he had told her reverberated in her mind. She hadn't really taken it all in - where on e...

---

Wild Hunger

You can never too rich, or too thin... When Gerard Findlay looked at Keira, he saw a tall, willowy beauty who took his breath away .. . . When Keira looked at herself in the mirror, she saw an unattractive girl who wasn't quite thin enough ...

---

Dark Fever

I want him, she thought, and that, in itself, was shattering... Bianca was enjoying her first holiday since the death of her beloved husband, three years ago...Until she met Gil Marquez, the owner of the hotel where she was staying. Gil opened ...

---

Angry Desire

Wedding nerves... This was supposed to be the happiest day of Gabriella's life--her wedding day. But last night the fear had finally begun to tear her apart and she knew she couldn't go through with the ceremony. She could walk out, van...

---

Hot Blood

Burning with passion! Kit and Liam were business partners by day and lovers by night. But Liam was content to hold Kit at arm's length emotionally. Kit was frustrated--they were two mature people, for goodness' sake; surely by now they sho...

---

The Marriage War

Something worth fighting for! Sandra's first instinct was to burn the anonymous letter. Its malicious message couldn't be true: Do you know where your husband will be tonight? Do you know who he'll be with? Sandra adored Mark now as...

---

Deep and Silent Waters

Laura would never have gone to Venice had she known Sebastian would be there: despite his animal magnetism, the director of the film for which she's been nominated best supporting actress - and her former lover - has an aura of darkness and death aro...

---

Lovestruck

"You remember; last night? At the party? When you proposed to me?" "Proposed..." Sam hoarsely repeated, going pale. Natalie gave him a dewy look. "Yes. You went down on your knees, in front of them all...." "On my...

---

An Excellent Wife?

Wanted: a wife of convenience James had never been in love. He intended to marry a woman who didn't make demands, or wouldn't change his life. So why did he find Patience Kirby so attractive? She certainly wasn't his idea of marria...

---

Treasons of the Heart

When Claudia and Ben first meet on the banks of the Seine, the sexual frisson between them is powerful, instantaneous - and mutual. But Claudia quickly begins to suspect that Ben is less interested in her than in her honorary godfather Hugh, the e...

---

Hot Surrender

An Undeniable Attraction... Zoe was enraged by Conriel Hillier's arrogance! He'd been direct, demanding and had even invited himself to her home! Well, other women might simper over his brooding good looks, but not Zoe. Who was she tryi...

---

The Yuletide Child

The birth of a Christmas baby... Dylan was thrilled when, within a few weeks, handsome Ross Jefferson met and married her. But marrying Ross meant that Dylan abandoned her career, friends and the bright lights of the city. It also brought an unexp...

---

Angel of Death

Still mourning the death of her husband, Miranda remains haunted by Alex Manoussi, the enigmatic Greek who rescued her from the cruel sea that had claimed Tom. And when Alex turns up at her boss's party, she fears the appearance of 'the Angel of Deat...

---

The Seduction Business

Seducing the Boss? Bianca Milne looks the part of the ambitious female executive, with her sleek, touch-me-not looks and her cool, controlled manner. But there's another Bianca underneath she never lets the business world see. Until she's ...

---

The Boss's Virgin

The boss is back! Randal Harding... Though Pippa refused to get involved with him when she worked for him as his secretary, she's never quite been able to forget her ex-boss. Now Randal is back and is turning Pippa's neatly arranged lif...

---
Frequently Asked Questions (FAQ)
Charlotte Lamb has published 123 books.
Charlotte Lamb does not have a new book coming out soon. The latest book, The Boss's Virgin, was published in November 2001.
The first book by Charlotte Lamb, Follow a Stranger, was published in October 1973.
Yes. Charlotte Lamb has 5 series.