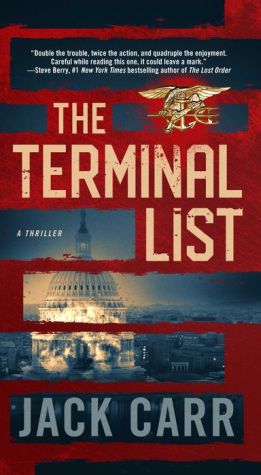 Length:

6 Books

First Book:

March 2018

Latest Book:

May 2023

Genres:

Political Thriller

Characters:

Lieutenant Commander James Reece, former Navy SEAL

Rating:

Description:

James Reece is a former Navy SEAL whose entire team is ambushed and killed. As the only survivor, Reece goes looking for answers. Each book follows Reece on a political hunt to save America. If you are looking for a high-octane thriller series in the style of Vince Flynn, this may be the series for you.

Jack Carr is a former Navy SEAL sniper with combat experience around the world.

Now an Amazon Prime TV Show starring Chris Pratt.
James Reece Series in Order (6 Books)
Book Descriptions for series: James Reece
Frequently Asked Questions (FAQ)
There are 6 books in the James Reece series.
The next book in the James Reece series, Only the Dead (Book 6), will be published in May 2023.
The first book in the James Reece series, The Terminal List, was published in March 2018.
The James Reece series primarily falls into the Political Thriller genre.