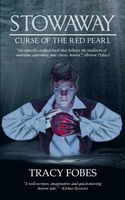 Newest Release
Bibliography:

10 Books - 1 Series

First Book:

October 1998

Latest Book:

May 2015

Rating:
Full Series List in Order
1 - Portrait of a Bride (Jan-2005)
2 - Portrait of a Man (Apr-2006)
Book List in Order:
10

titles
Touch Not the Cat

The wild Highland lass whose outdated dress and clan tartan incites gossip and speculation among London society carries an astonishing secret. Catherine McClelland knows that the curse plaguing her family must set her eternally apart from the world. ...

---

Heart of the Dove

Lucinda Drakewyck, one of a long line of Drakewyck witches, has foreseen her own death. Desperate for answers, she calls upon the magic in her cherished crystal dove, hoping for visions of the warrior whose love would first save her then destroy them...

---

Forbidden Garden

A rising star whose haunting paranormal tales of love and mystery never fail to enchant, Tracy Fobes whisks readers to the Emerald Isle, where the lush and verdant landscapes hide a sinister danger--and a man who has turned his back on civilization.....

---

Daughter of Destiny

Brilliant new star Tracy Fobes bewitches again with a spellbinding paranormal tale set in Regency England, where a young lady sparkles in London society, unaware of the perilous forces gathering around her.... The power of druidism flows strong in...

---

To Tame a Wild Heart

The villagers think her one of the fairy-folk, for she was found wandering the Highlands at the age of four, able to communicate with the creatures of the moors. Now eighteen, Sarah quietly uses her gift to heal wounded animals. But when word of the ...

---

My Enchanted Enemy

Posing as a gypsy bride, Juliana St. Germaine vows to wed Cole Strangford, the sole heir to the gypsy clan that cursed her family in centuries past. Marrying Cole and bearing his child would at last break a dark spell cast amid the moonlight and salt...

---

Portrait of a Bride

What if there were no daughters, no women, no wives? What if an artist could capture the femininity, the sensuality, the very spirit of his subjects? An artist so skilled and dedicated that he could paint the sweet curve of a cheek, the fire in a fla...

---

Portrait of a Man

The Portrait In a world where only the wealthiest man has the price of a bride, Rourke of Calandor holds no hope of knowing a wife's gentle touch, or having a helpmate of his own. A rebel against the established order, he will do anything to bring d...

---

Hard Charger

/ Contemporary Romance

A town on the brink of desperation… Hunky soldier Jake Gallant is back from the war, and he's trying to reclaim his life in the New Jersey town he calls home. But Rockport Grove isn't the same as when he left. Organized crime has taken over th...

---

---

Stowaway: Curse of the Red Pearl

Set on stormy seas during the early nineteenth century, Stowaway: Curse of the Red Pearl features a unique plot revolving around a classic adventure that quickly becomes supernatural horror. In the story, Kit Cabot is being groomed to take over his f...

---
Award-Winning Books by Tracy Fobes
Forbidden Garden
2000 RT Reviewers Choice Award -- Innovative Historical Romance
Frequently Asked Questions (FAQ)
Tracy Fobes has published 10 books.
Tracy Fobes does not have a new book coming out soon. The latest book, Stowaway: Curse of the Red Pearl, was published in May 2015.
The first book by Tracy Fobes, Touch Not the Cat, was published in October 1998.
Yes. Tracy Fobes has 1 series.