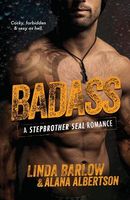 Newest Release
About the Author
Linda Ruth Barlow was born in Boston, Massachusetts, USA. She is the author of fifteen published romance novels in various sub-genres, including family sagas, historical and contemporary romance, romantic suspense, and general mainstream fiction. Publishers have included Doubleday, Dell, Penguin, Warner Books, New American Library/Signet, Berkley/Putnam, Silhouette and Harlequin, and the books have been translated into approximately 20 foreign languages. Her novels have won numerous industry awards, including the Rita from Romance Writers of America (1989), Best New Historical Romance Author from Romantic Times (1986) and a Lifetime Achievement award from Romantic Times. She also contributed two essays to Dangerous Men and Adventurous Women, a collection of scholarly essays on the enduring appeal of the romance edited by Jayne Ann Krentz. This book won the Susan Koppelman Award for Excellence in Feminist Studies of Popular Culture and American Culture in 1993.

She was Romance Writers of America's keynote speaker at the annual conference in 1989. She served as President of Novelists, Inc. in 1992 and did two three-year terms on the Executive Council of the Authors Guild in the 1990s. When she is not at her computer writing, she is likely to be reading. She cannot imagine what her life would be like without books!
Full Series List in Order
1 - Flights of Fancy (Apr-1984)
2 - Bewitched (Oct-1984)
3 - Knight of Passion (Jan-1985)
4 - By Love Possessed (May-1985)
1 - Blazing Nights: Kate (Sep-2013)
1 - The Zrakon's Bride (Jul-2014)
2 - The Zrakon's Curse (Oct-2014)
1 - Fires of Destiny (Aug-1986)
2 - Her Sister's Keeper (Apr-1993)
Book List in Order:
20

titles
---

Beguiled

To professor Viola Bennett, Stephen Silk-wood presents more of a riddle than the detective stories he pens. Years ago, as a sensitive, eager new author, he stole her innocent heart-and broke it. Later he began writing mysteries featuring a callous, c...

---

Flights of Fancy

Randy Waring had always been prone to flights of fancy. And at the center of them all--as her imaginary dragon slayer, knight in shining armor, even marauding pirate--was young, idealistic Oliver Adams. Although he pledged undying love, Oliver's own ...

---

Bewitched

Actress Bret Kingsley only plays at being a witch. But TV muckraker Daniel Haggarty takes her all too seriously. Though she laughs off his menace, denying his dark, brooding appeal, he vows to fulfill a personal vendetta by publicly humiliating Bret'...

---

Knight of Passion

Philippa Ilalsey is determined that her next "knight in shining armor" will shine where it counts: on the inside. While blond, sun-bronzed, sword-brandishing Geoffrey Reardon could be a medieval knight reincarnated, the dashing professor is harboring...

---

By Love Possessed

Refusing to let vague threats disrupt her vacation in Mexico, flamboyant shipping magnate Diana Adams rejects the idea of a bodyguard ... especially when he proves to be black-mustached, darkly powerful Francis O'Brien, the lover she unwittingly jilt...

---

Siren's Song

Bewitchingly beautiful Cat MacFarlane appears to be a simple balladeer living in her grandfather's castle on Aberdeen Island, but government agent Rob Hepburn suspects she's consorting with criminals. Darkly intriguing Rob claims he's an astronome...

---

Fires of Destiny

She felt his pulsing warmth, his essence, his strong primal energy -- and her soul yearned for him to shower her with ecstasy... He wanted her desperately -- Alexandra could feel it with every sweet, slow, deepening kiss. That was why Roger Trevor...

---

Hold Back the Night

KIDNAPPED It was a land of beauty, fragrant with olive trees and wildflowers. Photographer Tracy Heath was in Turkey to shoot travel pictures, but the glittering waters of the Aegean made her forget the scenery and zoom in on a sailboat and its su...

---

Midnight Rambler

DARK SHADOWS There were no such things as vampires! Dany Holland knew that, yet Max Rambler still sent shivers down her spine. She'd never seen him in the daylight... and she found it impossible to escape from his dark, hypnotic eyes. With ever...

---

---

Leaves of Fortune

Such is the cruel legacy that has plagued the strong, willed Templeton women since the eighteenth century: Helen Templeton, visionary founder of the Templeton Tea Company; Minerva Templeton, protector of Helens dream; and Delilah Templeton Scofield, ...

---

Her Sister's Keeper

WHAT TRUE LOVE HAS TORN ASUNDER ONLY TRUE LOVE CAN HEAL VERITY TREVOR--The oldest, but never the favorite child, she was heir to the Trevor land, its vast fortune, and the curse put on her family by the rebellious Carnes...unless she defied societ...

---

Hunter's Bride

THE HUNTER AND THE HERBALIST Holly MacLeish didn't understand how her grandfather could have made her promise to marry Skye Rawlins! He was insufferable, he was arrogant, and his wild and woolly ways made her cringe. He made no secret of his attra...

---

---

Intimate Betrayal

A WOMAN OF VISION Warm, generous Annie Jefferson, talented architectural designer, is determined to put tragedy behind her and rebuild her future. Designing a fabulous California cathedral can be her ticket to the top--until betrayal and suspicion e...

---

Blazing Nights: Kate

Shakespearean actress Kate Kingsley playacts for a living. But when you're pretending to be a witch, you're likely to draw the attention of a witch-hunter.

Internet crusader Daniel Haggarty takes his job of exposing frauds and charlatans se...

---

---

Uncover Me

ELLIE: All I did was take a few pictures. I didn't realize I was witnessing a crime. I was hoping for a kick-ass adventure when I set off on my dream vacation. Instead, I've fallen in with a ruthless band of thieves. Kidnapped, bound, and ordered to ...

---

The Zrakon's Curse

/ Paranormal Romance

The Hot Scot Meets His Mate

When a possible spy appears at Mallochbirn, it's bad boy dragon shifter Colin Malloch's duty to hunt her down and capture her. Who is Ariane? What's she doing in Scotland? And why is Colin so determined to make her...

---

---

---

Alpha's Darkling Bride

Jess: Cade Derringer wants me naked and vulnerable. Screw that. The last thing I need is a dirty-talking, bad boy shifter crashing into my life. Especially the wolf pack alpha, who never lets me forget that the first time he saw me, I was stark-freak...

---
Award-Winning Books by Linda Barlow
Leaves of Fortune
1988 Golden Medallion -- Single Title
Siren's Song
1986 RT Reviewers Choice Award -- Jove Second Chance
Frequently Asked Questions (FAQ)
Linda Barlow has published 20 books.
Linda Barlow does not have a new book coming out soon. The latest book, Alpha's Darkling Bride, was published in November 2015.
The first book by Linda Barlow, Beguiled, was published in January 1984.
Yes. Linda Barlow has 4 series.