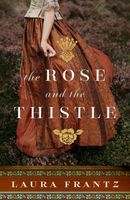 Newest Release
Bibliography:

14 Books - 1 Series

First Book:

August 2009

Latest Book:

January 2023

Rating:
Full Series List in Order
1 - Love's Reckoning (Sep-2012)
2 - Love's Awakening (Sep-2013)
3 - Love's Fortune (Sep-2014)
4 - The Mistress of Tall Acre (Sep-2015)
Book List in Order:
14

titles
The Frontiersman's Daughter

One woman searches for love -- and herself -- in a wild land. LOVELY AND HIGH-SPIRITED, Lael Click is the daughter of a celeb frontiersman. Haunted by her father's ties to the Shawnee Indians and her family's past, Lad comes of age in the fragile Ke...

---

Courting Morrow Little

Morrow Little is haunted by the memory of the day her family was torn apart by raiding Shawnee warriors. Now that she is nearly a grown woman and her father is ailing, she must make difficult choices about the future. Several men--ranging from the un...

---

The Colonel's Lady

In 1779, when genteel Virginia spinster Roxanna Rowan arrives at the Kentucky fort commanded by Colonel Cassius McLinn, she finds that her officer father has died. Penniless and destitute, Roxanna is forced to take her father's place as scrivener. Be...

---

Love's Reckoning

On a bitter December day in 1785, Silas Ballantyne arrives at the door of master blacksmith Liege Lee in York, Pennsylvania. Just months from becoming a master blacksmith himself, Silas is determined to finish his apprenticeship and move west. But Li...

---

Love's Awakening

Ellie Ballantyne, youngest child of Silas and Eden, has left finishing school. But back at her family home in Pittsburgh, Ellie finds that her parents are away on a long trip and her siblings don't seem to want her to stay. When she opens a day schoo...

---

Love's Fortune

Torn between two men, Wren Ballantyne must decide what sort of future she wants in this powerful conclusion to the Ballantyne family saga. ...

---

The Mistress of Tall Acre

The American Revolution is finally over, and Sophie Menzies is starved for good news. When her nearest neighbor, General Seamus Ogilvy, finally comes home to Tall Acre, she hopes it is a sign of better days to come. But the general is now a widower w...

---

A Moonbow Night

On the vast, uncharted Kentucky frontier of the 1770s, Temperance Tucker has learned to be fleet of foot, accurate with her rifle, and silent about the past. But her family secrets complicate her growing attraction to a handsome Virginia land survey...

---

The Lacemaker

When colonial Williamsburg explodes like a powder keg on the eve of the American Revolution, Lady Elisabeth "Liberty" Lawson is abandoned by her fiance and suspected of being a spy for the hated British. No one comes to her aid save the Patriot Noble...

---

---

A Bound Heart

Though Magnus MacLeish and Lark MacDougall grew up on the same castle grounds, Magnus is now laird of the great house and the Isle of Kerrera. Lark is but the keeper of his bees and the woman he is hoping will provide a tincture that might help his a...

---

An Uncommon Woman

Unflinching and plainspoken, Tessa Swan is not your typical 18th-century woman. Born and bred on the western Virginia frontier along with her five brothers, she is a force to be reckoned with. Quiet and courageous, Clay Tygart is not your typical ...

---

Tidewater Bride

Selah Hopewell, Virginia Colony's most eligible woman, is busy matchmaking for a ship of brides, though she has no wish to wed. Xander Renick is perhaps the most eligible tobacco lord in the settlement, but he is already wedded to his business...

---

A Heart Adrift

It is 1755, and the threat of war with France looms over colonial York, Virginia. Chocolatier Esmée Shaw is fighting her own battle of the heart. Having reached her twenty-eighth birthday, she is reconciled to life alone after a decade-old failed lo...

---

The Rose and the Thistle

In 1715, Lady Blythe Hedley's father is declared an enemy of the British crown because of his Jacobite sympathies, forcing her to flee her home in northern England. Secreted to the tower of Wedderburn Castle in Scotland, Lady Blythe awaits who will u...

---
Award-Winning Books by Laura Frantz
The Lacemaker
2018 Christy Award -- Historical Romance
Frequently Asked Questions (FAQ)
Laura Frantz has published 14 books.
The next book by Laura Frantz, The Rose and the Thistle, will be published in January 2023.
The first book by Laura Frantz, The Frontiersman's Daughter, was published in August 2009.
Yes. Laura Frantz has 1 series.