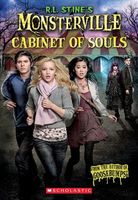 Newest Release
Bibliography:

69 Books - 6 Series

First Book:

April 1988

Latest Book:

August 2016

Rating:
Full Series List in Order
1 - The Perfect Bride (Oct-2004)
2 - A Primrose Wedding (Aug-2005)
3 - Marry Me, Millie (Dec-2007)
1 - Sybill (Aug-1988)
2 - Rebecca (Nov-1988)
3 - Mariel (Apr-1989)
1 - Twice Blessed (Mar-2002)
2 - Moonlight on Water (Jul-2002)
3 - After the Storm (Sep-2002)
1 - A Rather Necessary End (Oct-2002)
2 - Grave Intentions (Jan-2003)
3 - Faire Game (Jun-2003)
4 - The Greatest Possible Mischief (Oct-2003)
5 - Digging Up Trouble (Mar-2004)
6 - The Wedding Caper (Jun-2004)
7 - Gentleman's Master (Dec-2011)
8 - Fool's Paradise (Jan-2015)
1 - A Daughter's Destiny (Aug-2000)
2 - A Brother's Honor (Oct-2000)
3 - A Sister's Quest (Dec-2000)
1 - The Smithfield Bargain (Apr-1994)
2 - The Wolfe Wager (May-1995)
3 - A Phantom Affair (Oct-1996)
4 - Rhyme and Reason (Feb-1998)
5 - The Convenient Arrangement (Feb-1999)
Book List in Order:
69

titles
Nothing Wagered

Lizzie Buchanan bet all her dreams on one man. Lizzie knew Cliff Hollister as the wagonmaster who had guided her family nest. And now she was determined that he would help her and her two nephews make it safely back through the mountains to their ...

---

Sybill

A young woman banished from the splendor of Elizabethan society is swept into dangerous passions and hidden agendas at a powerful nobleman's estate in the first novel of Jo Ann Ferguson's spellbinding Foxbridge Legacy series Disgraced and penn...

---

Rebecca

She Thought HE WAS DEAD! When Rebecca discovered the wounded soldier in the barn, she rushed to his aid. Though he wore the red coat of a Tory, his suffering appealed to her fourteen-year-old heart. Their secret vows were merely the fulfillment of...

---

Mariel

In the shadows of a remote English estate, a Victorian-era young noblewoman is drawn into a passionate affair as she becomes the target of someone waiting to exact long-awaited revenge in the final volume of Jo Ann Ferguson's enthralling Foxbridge Le...

---

At the Rainbow's End

From the moment she set foot on the icy bank of the Yukon River, Samantha Perry realized it was no place for a woman alone. The legendary streets of gold were actually mud-caked trails, and the brave pioneers bore the hungry smiles of desperate scoun...

---

Under the Outlaw Moon

OUTLAW MOON, WINDSWEPT NIGHT -- Under a blanket of purple skies, they rode the rugged hills of Montana with guns ablaze and horses at full gallop. They were the notorious Forester Gang, sharp-shooting, train robbers who always stayed a step ahead o...

---

The Fortune Hunter

A PROUD PENNY-PINCHING MISS Unless she raised the necessary funds, Nerissa Dufresne would have little choice but to sell her beloved Bath estate. Preoccupied by her troubles, she set out on an unchaperoned stroll--and suddenly spied a stallion bea...

---

Lord Chartley's Lesson

in A Mother's Joy

Lord Chartley is aghast at the notion of sharing guardianship of his six-year-old ward with the vivacious Lily Armstrong, who upsets his proper life...and takes control of his heart!...

---

The Smithfield Bargain

WED WITHOUT WARNING! Lady Romayne Smithfield's impetuous romantic plans turned to disaster when highwaymen overtook her carriage and stopped her elopement with the fashionable Bradley Montcrief. Narrowly escaping with her life, Romayne found an un...

---

---

An Undomesticated Wife

A GROOM WHO JUST WON'T DO Regina Morrisey had a lively wit, a flawless education...and nary a shred of domestic experience. But that didn't stop her diplomat papa from wedding her by proxy to the Marquess of Daniston. Leaving exotic Algiers ...

---

Ride the Night Wind

TO SEIZE THE NIGHT Beautiful Lady Audra Travers knew she dared the impossible. As the only surviving member of her powerful family, she fought to hold her vast manor lands against ruthless warlords and roving bands of brigands. But from the moonli...

---

The Wolfe Wager

EENY, MEENY, MINEY..LOVE! All London is abuzz with the news: the beautiful but willful Lady Vanessa Wolfe refuses to wed! With her father, the Marquess Wulfric, recently deceased and her brother missing in battle, she is sole heir to the Wulfric f...

---

Game of Hearts

in Valentine Love

Lucinda Hart arrives at a country lodge for a family visit...and finds an empty house and her brother's handsome best friend stealing about the premises. Soon she is swept up in a Valentine's Day game of romance that only a truly loving heart can win...

---

Miss Charity's Case

SHE HAD FAITH AND HOPE... At six-and-twenty, Miss Charity Stuart, daughter of Bridgeton's late minister, was on the shelf. But she believed that her pretty younger sister could still snare an aristocratic suitor--especially when the invitation a...

---

Wake Not the Dragon

Traveling to newly conquered Wales, Lady Gizela de Montpellier seeks to join her husband only to encounter instead Rhys ap Cynan, a Welsh chieftain who has vowed to sacrifice anything in order to rid his country of the hated English. LOVE AND WAR ...

---

A Phantom Affair

HE'S HANDSOME, EXCITING...AND NOT OF THIS WORLD! Pretty, wealthy Ellen Dunbar has had three Seasons in London - and still remains unwed. A stubborn Scot, she refuses to settle for anything less than her heart's desire. Which makes meeting dashing Lo...

---

The Winter Heart

in A Winter Kiss

In "A Winter Courtship," a widow prefers her independence to remarriage; while in "The Winter Heart," a woman resists the charms of a seductive adventurer; and in "The Wager," a notorious rake takes a gamble on love. Original....

---

The Counterfeit Count

The Count Is No Gentleman... Expert with a sword, fearless in battle, and an excellent shot as well, Count Dmitri Dmitrieff was every inch a Russian war hero. But he was as slight as a lad and as delicate as...well, a lady. In fact, he was a lady. Wi...

---

Spellbound

in Spellbound Hearts

GOBLINS, GHOSTIES, AND A MAGICAL EVE TO FALL IN LOVE... The frost is on the pumpkins and the harvest moon shines bright when Halloween brings romance to the London townhouses and grand estates of Regency England. Now lords and ladies meet to make ...

---

---

Rhyme and Reason

The Scandalous Secret... Emily Talcott has enough to worry about, trying to see her lovely younger sister suitably married before their father's lamentable lack of skill in cards sends them to the poor house. Now this well-bred miss is fending ...

---

A Model Marriage

SHE HAS THE FIGURE OF A GODDESS... How Miss Antonia Locke longs for an artistic soul mate, to share the passionate melodies she composes upon the church pianoforte! But such a union--or any other--seems unlikely. For her divine face and rhapsody o...

---

Raven Quest

A PIRATE'S GOLD... Orphaned by her pirate father, Aurora Mullins had survived the rough life of Port Royal, Jamaica, by masquerading as a boy. 'Rory' answered to no one, until that arrogant privateer Nathan Lawler unwittingly unmasked her. Convince...

---

Destiny's Kiss

Lirienne Gautier was little more than a child when a masked nobleman stole an innocent kiss from her. Bound in service to a wealthy woman, she knew all she would ever have of Vicomte Philippe de Villeneuve was her dreams -- until he asked to wed her ...

---

Just Her Type

If Wyoming's admission to statehood wasn't enough of a story, journalist Luke Bradfield was sure the wild West would hand him some others. Except the grizzled newspaperman he was expecting to find in tiny Bentonville was a woman...and a curvy one at ...

---

The Convenient Arrangement

A DESPERATE NOBLEMAN Lord Lorenzo Wolfe craved solitude. All be wanted from the isolated estate be inherited was peace and quiet to inspire his poetry. What be got instead were insufferable house guests! Lady Valeria Fanning and her mischievous neph...

---

O'Neal's Daughter

THE ROAD WAS HER HOME... All Jasmine O'Neal had ever known were strange cities and faceless audiences. Years ago her father had convinced her that traveling with his troupe of entertainers was in her blood. But when Jasmine's train jumped the tracks...

---

The Jewel Palace

A WOMAN WITH EVERYTHING TO LOSE When she heard the key in the lock, Miranda Gallagher was certain it was her husband, Seamus, returning from whatever mysterious errands he needed to perform--on their wedding night. She had never been more wrong. The...

---

No Price Too High

When British hospitaller Melissande Chapeleine joined the Third crusade, she was undaunted by the peril lurking in the war-torn Holy Land. Intent on keeping her sacred vows at any cost, she managed to survive a bloody battle, and save the life of a d...

---

An Offer of Marriage

HATED ENEMY... Marriage to the vile Thane Morcar of England was Lady Cyndra's destiny from the day the barbaric Vikings had stormed her family's home-until handsome Brenwyn of Manor Darburg rescued her from that cruel fate. In Brenwyn, Cyndra belie...

---

---

Lord Radcliffe's Season

DETERMINED WIDOW Lovely Lisabeth Montague is happy to cast off her widow's weeds--for her husband was a philandering brute, the folly of her green and girlish days. Now she's re-entering society as a seemly dowager viscountess, on guard against ever...

---

Beneath the Kitten Bough

in Mistletoe Kittens

Lord Snoclyffe's niece and nephews thought their Uncle Andrew needed a wife for Chriostmas and that pretty Rosemary Burton was the ideal lady to be their new aunt. And what better way to bring them together than with the sudden delivery of a mischiev...

---

An Unexpected Husband

A LADY'S DESIRE Miss Bethany Whitcombe was most pleased to see a brightly painted wagon rattling up the country road to Whitcombe Hall. Sifting through a tray of tempting wares would be a pleasant diversion--especially with everyone on the shores of...

---

Her Only Hero

CAN A DAMSEL IN DISTRESS... After several months of silence, Arielle Gardiner at last receives a letter from her fiance, imploring her to join him in Nicaragua. Even though Captain Stephen Lightenfield has refused to take Arielle to a land that is o...

---

Anything for You

ANYTHING BUT LOVE Working as head cook of a logging camp that served over a hundred hungry lumberjacks was no piece of cake. But Gypsy Elliott could handle it--or so she thought. Until a smooth-talking jack with a broken ankle and a brazen wit invad...

---

The Captain's Pearl

Growing up poor in the slums of China, Lian had never dared to imagine happiness. But that was before dashing clipper captain Bryce Trevarian rescued her from a life of poverty, and before she discovered the heated pleasure of his kisses. Now, year...

---

Not His Bread-and-Butter

in Sweet Temptation

Working as a cook in order to help provide for her parents, Meredith Tynedale becomes quite fond of her employer, Lord Westerly. Hoping he will notice her, she brings breakfast to him every morning, baking him her favorite raisin-cinnamon bread. Not ...

---

Lady Captain

HER LIFE WAS HER OWN... No one told Eden Roberts what to do on the stern-wheeler she captained up and down the Cumberland River out of Nashville. It was her parents' only legacy; her only livelihood--and she couldn't allow the war between the North ...

---

A Daughter's Destiny

A family scattered to the winds by the French Revolution struggles to find its destiny in a Europe threatened napoleon. Two sisters and a brother, separated as children, raised as strangers, discover the crest of the thunderbolt is the only clue to t...

---

A Brother's Honor

A family scattered to the winds by the French Revolution struggles to find its destiny in a Europe threatened by Napoleon. Two sisters and a brother, separated as children, raised as strangers, discover the crest of the thunderbolt is the only clue t...

---

---

A Christmas Bride

'TIS THE SEASON... ...TO FALL IN LOVE Fearing he will be disinherited, Timothy Crawford has promised his grandfather that he will bring his fiancee to his seventith birthday celebration. But Timothy is not engaged at all! Yet fate appears to be w...

---

Faithfully Yours

A child had been stolen -- and only one man could save him. The assignment seemed straightforward: Track down the woman who had stolen the boy and return him to his father. But ChildFinders, Inc. had been duped, and Ben Underwood soon discovered ...

---

A Sister's Quest

A family scattered to the winds by the French Revolution struggles to find its destiny in a Europe threatened by Napoleon. Two sisters and a brother, separated as children, raised as strangers, discover the crest of the thunderbolt is the only clue t...

---

My Lord Viking

Be careful what you wish for . . . When Viking Nils Bjornsson turns his back on Valhalla to find his chieftain's stolen knife and erase the dishonor brought upon Nils's family, he appeals to the Norse gods to send him a handmaiden to help him fulfill...

---

Highland Folly

A CHANCE MEETING LEADS TO... Free-spirited Lady Anice Kinloch has never considered the notion of a real home, especially after a dozen years traveling the world with her mother. Then she inherits Ardkinloch--a small castle in the Highlands of Scotla...

---

The Dowager's Dilemma

in A Kiss for Mama

A charming collection of Regency romances celebrates motherhood and includes Jeanne Savery's Happily-Ever-After, in which logical Justina Dunsforth sets rules in place to raise her young niece and nephew until their godfather, Lord Earl Mowbray, arri...

---

His Lady Midnight

A Scandalous Secret Her heart moved by the plight of a desperate young man convicted of thievery and sentenced to the penal colony in Australia, Phoebe Brackenton has embarked on a dangerous career--aiding such unfortunates with her family's wealth....

---

A Guardian's Angel

SHE DARED TO DREAM When Angela Needham accepts a position preparing a duke's ward for her come-out, she has no idea how complicated her life will soon become. The Rodney Abernathy, Duke of Oslington is cool and distant, but his neighbor, Justi...

---

Twice Blessed

A Woman With A Secret. A Man With A Past. Can A Child Bring Them Together? For Emma Delancy, cozy Haven, Ohio, is just that--a safe haven from the life she'd run from seven years before. Then handsome newcomer Noah Sawyer accused an orphan boy of ...

---

The Best Father in England

in A Kiss for Papa

What's a man to do when his rambunctious children decide that a bachelor's existence is far beneath the father they love? Thank them, of course! The dashing men in these wonderful stories from three of your favorite Regency authors will do just that-...

---

---

His Unexpected Bride

It Was An Unusual Beginning... The last thing Tess Masterson expected when she woke was to find a stranger--in her bed! The man said he was Cameron Hawksmoor, a marquess, which was surprising enough. Then Tess's father told her that handsome Camer...

---

Moonlight on Water

HE FOLLOWS THE STARS SHE FOLLOWS HER HEART WILL LOVE LEAD THEM TO EACH OTHER? When Wyatt Colton docks his steamboat in tiny Haven, Indiana, he expects to stay only as long as it takes to repair the vessel. Nothing could be simpler--until an adve...

---

After the Storm

SHE HAD NOWHERE TO GO HE HAD EVERYTHING TO LOSE ...UNTIL THEY DISCOVERED THE POWER OF LOVE For Irish immigrant Cailin Rafferty, America is a land of broken promises. Her husband's betrayal and his family's cruel lies separated her from her thre...

---

A Rather Necessary End

MURDER AMONG THE MARIGOLDS Lady Priscilla Flanders, widow of the local vicar, is at last ready to pack away her mourning clothes, gather up her children, and depart the peaceful--yet perhaps too quiet--village of Hempten-on-Heath for the bustle of...

---

Grave Intentions

A thrilling new tale pairing Lady Priscilla Flanders and her irrepressible friend, Sir Neville Hathaway. This time out, they encounter murder most foul amid the great houses of London, and pursue a course that brings them closer than ever to a killer...

---

Invitation to Trouble

in Murder at Almack's

When Lord Foxington receives an invitation to a private masquerade ball at Almack's, he also receives a warning that someone will not survive the evening. The nobleman can't possibly escort a lady into such a volatile situation. But matchmaking frien...

---

Faire Game

Intrepid Lady Priscilla Flanders and her rakish friend Sir Neville Hathaway return to bucolic Hempten-on-Heath in Jo Ann Ferguson's newest tale of Regency romance and adventure, only to find that murder has cast a pall on the Michaelmas Faire... ...

---

The Greatest Possible Mischief

Regency favorite Jo Ann Ferguson brings us the latest tale of intrigue featuring the delightful Lady Priscilla Flanders and her dashing admirer, Sir Neville Hathaway. A romantic tryst in Bath turns deadly--and our intrepid pair finds themselves at th...

---

My Dearest Daisy

in A Valentine Waltz

Daisy Kendall doesn't dare dream of love--and certainly not with a member of the ton. But when circumstances throw her together with Joshua, Lord Tremont, the charming gentleman won't take Daisy's regretful "no" for an answer. If the romantic letters...

---

Digging Up Trouble

Joanne Ferguson returns with another engaging tale of Regency mayhem--and murder--featuring the intrepid Sir Neville Hathaway and his enchanting partner, Lady Priscilla Flanders. About to be wed, they return to his magnificent ancestral estate upon t...

---

The Wedding Caper

The long-awaited wedding of Sir Neville Hathaway and Lady Priscilla Flanders is only three weeks away--and an evening at the theatre should prove a welcome diversion. But before the final curtain, a noblewoman is slain in her private box... Betwe...

---

The Perfect Bride

A Plan Gone Perfectly Awry... A duel has left Lucian, fourth Earl of Wandersee, with a wounded arm and a sudden distaste for London society. Traveling in secret to the country, he is laid low by a raging fever--and he finds himself recuperating in a...

---

Belling the Kitten

in Valentine Kittens

Jason Farraday is looking forward to the peace of a country inn after the dangers of the Peninsular War. But what he finds instead is spirited Amaris Woodward, a litter of lively kittens...and--as Valentine's Day approaches--the realization that roma...

---

Something Old, Something New

in Wedding Day Kittens

Of all the situations in which Charlotte Longmuir imagined meeting rakish Lord Milbury again, saving a runaway kitten from his horse's path was not one of them. But Milbury's genuine concern for the creature leads Charlotte to believe that the gossip...

---

A Primrose Wedding

NEVER SAY NEVER... Primrose by name, wallflower by nature--the shy younger Dunsworthy sister would rather study ancient Egypt than endure the ton's endless scrutiny. In Rupert Jordan, Lord Fortenbury, Rosie has found a companion with a passion for...

---

Marry Me, Millie

THEIR ONCE IN A LIFETIME LOVE... Millicent Dunsworthy has done her duty by seeing that her two nieces have made matches and married. She does not expect to make a match of her own until a very determined Alexander, Lord Marlesquin comes back into her...

---

Gentleman's Master

Tonight is the first night of their honeymoon. Lady Priscilla anticipates a thrilling time with her dashing husband, Sir Neville Hathaway, far from family and friends. But when their carriage is halted by a highwayman, she discovers the excitement th...

---

Fool's Paradise

Something is rotten in the Lake District ... and the Prince Regent has asked Lord Neville Hathaway to investigate. But in order to ensure success, he asks his wife-and intrepid partner in crime-solving-Lady Priscilla, to join him. When they learn ...

---

---

The Cabinet of Souls

Dare to enter a mysterious realm where the cost of admission just might be your soul! When teenage friends Beth, Nicole, Kellen, and Luke visit a traveling Hall of Horrors, they can't wait to get spooked. But when Beth goes backstage and discover...

---
Frequently Asked Questions (FAQ)
Jo Ann Ferguson has published 69 books.
Jo Ann Ferguson does not have a new book coming out soon. The latest book, The Cabinet of Souls, was published in August 2016.
The first book by Jo Ann Ferguson, Nothing Wagered, was published in April 1988.
Yes. Jo Ann Ferguson has 6 series.