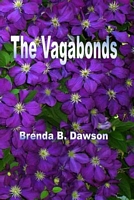 Newest Release
Bibliography:

10 Books - 1 Series

First Book:

July 2011

Latest Book:

February 2018
Full Series List in Order
1 - Pedals From the Judas Tree (Jun-2013)
2 - A Touch of Jasmine (Jul-2014)
3 - Sammy Blue (Jun-2015)
Book List in Order:
10

titles
Season of Regret

THE BRIDE WORE BLACK: SORROWFUL, SEVERE, SEDATE BLACK, BUT BIG GUS HEINRICH KNEW THE COLOR WAS THE ONLY THING SEDATE, OR HALFWAY RESPECTABLE ABOUT HIS DAUGHTER'S WEDDING DRESS. A SPIRITED TEENAGER, GILLIAN HEINRICH IS PREGNANT, ABANDONED BY HER ONE-T...

---

A Season of Magenta

RJ Scott is a cantankerous old cowboy, doggedly set in his ways, and has no use for women, other than his weekly visits to "Big Goldie's Roadhouse" in his town of Poke, Texas. Elizabeth Carlton is an uptight widow, clinging to the memory of her decea...

---

Indian Blanket

Jessie McClure finds herself racing home to the husband she left five years ago after accidentally causing the death of their only child. She has no illusions that Jed will forgive her, or ever love her again, but she needs his protection for her new...

---

Pedals From the Judas Tree

A self-righteous, devotee of his church, James Henry Scott yearned to instill piety into his two hell-raising sons. Once a lusty lad himself, he knew the grief they might encounter if they continued their wicked ways. To save them from temptation, he...

---

---

A Touch of Jasmine

Orphaned in 1840's New York, Molly endured life among the many slum urchins, until rescued by good Samaritans and placed in a seemingly good home in Arkansas. There, the feisty Molly discovered nothing good about the home and vowed to escape. Returni...

---

Monster in the Goldfish Bowl

Glimmer and Goldie enjoy a safe and happy world until the day a Monster comes to live in the Goldfish Bowl! See how Glimmer and Goldie come to accept the Monster as they grow to understand that it is their differences that make them strong. Monster i...

---

Sammy Blue

Born in 1800's Texas, before white women could own property, Sammy Blue is raised as a boy and rightful heir to the family ranch. As wild and carefree as the Texas Bluebonnets for which she's named. Innocently, she adores Jamie Scott, Texas Ranger, a...

---

---

---

The Vagabonds

All were the same. All were different. All were homeless until fate stepped in. They were "The Vagabonds" Leotie was a white girl stolen by the Indians. Abandoned by the tribe, she endured the terrors of the western wilderness to find a place she...

---
Frequently Asked Questions (FAQ)
Brenda B. Dawson has published 10 books.
Brenda B. Dawson does not have a new book coming out soon. The latest book, The Vagabonds, was published in February 2018.
The first book by Brenda B. Dawson, Season of Regret, was published in July 2011.
Yes. Brenda B. Dawson has 1 series.