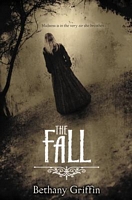 Newest Release
Bibliography:

5 Books - 1 Series

First Book:

December 2008

Latest Book:

October 2014

Author Rating:
Full Series List in Order
1 - Masque of the Red Death (Apr-2012)
1.5 - Glitter & Doom (Apr-2013)
2 - Dance of the Red Death (Jun-2013)
Book List in Order:
5

titles
---

Masque of the Red Death

EVERYTHING IS IN RUINS. A devastating plague has decimated the population, and those who are left live in fear of catching it as the city crumbles around them. So what does Araby Worth have to live for? Nights in the Debauchery Club, beautif...

---

Glitter & Doom

/ Action Adventure

A 50-page, digital-only novella set in the world of Bethany Griffin's dark and haunting retelling of the classic Edgar Allan Poe story Masque of the Red Death. When a rich teenage girl who spends her nights in the most desirable club and a smart, you...

---

Dance of the Red Death

In Dance of the Red Death, Araby's world is in shambles -- betrayal, death, disease, and evil forces surround her. She has no one to trust. But she finds herself and discovers that she will fight for the people she loves, and for her city. Her ...

---

---
Frequently Asked Questions (FAQ)
Bethany Griffin has published 5 books.
Bethany Griffin does not have a new book coming out soon. The latest book, The Fall, was published in October 2014.
The first book by Bethany Griffin, Handcuffs, was published in December 2008.
Yes. Bethany Griffin has 1 series.