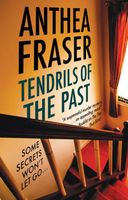 Newest Release
Bibliography:

50 Books - 2 Series

First Book:

November 1971

Latest Book:

January 2023

Rating:
Full Series List in Order
1 - A Shroud for Delilah (1984)
2 - A Necessary End (1985)
3 - Pretty Maids All in a Row (1986)
4 - Death Speaks Softly (Aug-1987)
5 - The Nine Bright Shiners (1987)
6 - Six Proud Walkers (Jan-1989)
7 - The April Rainers (Apr-1990)
8 - Symbols at Your Door (Apr-1991)
9 - The Lilly-White Boys (1991)
10 - Three, Three, the Rivals (1992)
11 - The Gospel Makers (1994)
12 - The Seven Stars (1995)
13 - I'll Sing You Two-O (Dec-1996)
14 - One Is One And All Alone (1996)
15 - The Ten Commandments (1997)
16 - Eleven That Went Up to Heaven (1999)
17 - The Twelve Apostles (Mar-2000)
1 - Brought to Book (May-2003)
2 - Jigsaw (May-2004)
3 - Person Or Persons Unknown (May-2005)
4 - Family Concern (Feb-2007)
5 - Rogue in Porcelain (Apr-2007)
6 - Next Door to Murder (May-2008)
7 - Unfinished Portrait (May-2010)
8 - A Question of Identity (Aug-2012)
9 - Justice Postponed (Nov-2014)
10 - Retribution (Mar-2017)
Book List in Order:
50

titles
---

Island-In-Waiting

Chloe, recently back from France and cooking school, visits her brother and his new wife on the Isle of Man, and finds she's having difficulty calling her mind her own. Something's calling Chloe, sending her messages, and she's also receiving visions...

---

Whistler's Lane

Destined to Love… When Sophie left her arrogant, willful lover, Jake Petersen, to care for her invalid aunt, she realized their romance was finished. But in the charming little village of Pendelmere, Sophie soon forgot her sorrow. For fate had thr...

---

---

A Shroud for Delilah

/ Police/Detective/Law Enforcement

'A superbly crafted, riveting, page-turner of a read' - BooklistKate Romilly left her old life behind when she left her unfaithful husband. Moving to the small town of Broadminster with her young son was a fresh start. Closer to her best friend, with...

---

A Necessary End

/ Police/Detective/Law Enforcement

At a New Year's Eve party in their hotel in Frecklemarsh, the guests can sense an uneasy tension between their hosts, Oliver and his second wife Nancy Pendrick.Growing resentment in their marriage, caused by Nancy's independence and commitment to...

---

Pretty Maids All in a Row

/ Police/Detective/Law Enforcement

Actress Jessica Randal has been incapacitated by a broken leg, and both she and her husband of eight weeks, author Matthew Selby, think they will have a month of tranquility and convalescence when they rent Hinckley cottage near the rustic English vi...

---

---

---

---

Six Proud Walkers

/ Police/Detective/Law Enforcement

The Walkers, this book relates were a proud close-knit family. They owned the local porcelain works and dominated the village. Then murder shattered their unity as though it was their own porcelain and they themselves were fakes. The author has also ...

---

---

---

---

Three, Three, the Rivals

/ Police/Detective/Law Enforcement

What exactly had Sheila Fairchild seen in the middle of the night forty years ago, and what bearing could it possibly have on a recent murder?This is only one of the problems facing DCI David Webb when, against his will, he is assigned to investigate...

---

The Gospel Makers

/ Police/Detective/Law Enforcement

When the small English village of Middlemarch is invaded by an insidious religious cult called the Revelationists, whose tentacles reach even into the local police department, Inspector Webb searches for a connection between the sect and a murdered w...

---

More Women of Mystery

A diverse collection of stories of drama and suspense from writers such as Antonia Fraser, Ruth Rendell and Sharyn McCrumb. From cops to private eyes to ordinary people caught up in extraordinary situations, these stories feature heroines who face da...

---

Presence of Mind

Perhaps the key to the mystery was 'Eternal Spring', the haunting picture which had begun Lance Tenby's brilliant career as a painter. The painting which exerted a curious influence over them all…Ann Tenby had always accepted her role as 's...

---

---

One Is One And All Alone

/ Police/Detective/Law Enforcement

A tense and gripping new crime novel from Anthea Fraser featuring the ever-popular DCI Webb   Malcolm Bennett, Webb's friend and colleague, has recently remarried, and there is conflict between his grown-up family and his new wife, making for a ten...

---

---

---

The Ten Commandments

/ Police/Detective/Law Enforcement

A recent and brutal murder brings the past to life for DCI Webb   The discovery of a body in a pub car-park is an unpleasant reminder to DCI Webb that a strikingly similar incident occured some years earlier, and that the killer has still not been ...

---

Alternative Reality

in Malice Domestic 6

Esteemed mystery writer Anne Perry, author of twenty-five novels and two acclaimed detective series, heads up a delectable cast of contemporary writers, the very best from both sides of the Atlantic. In the tradition of Britain's honored crime writer...

---

Dangerous Deception

Clare Laurie gets involved with an international conspiracy when she runs off to the isolated Welsh hotel of Carreg Coed after a broken engagement, and she believes she can trick the gang members into believing she is one of them long enough to tell ...

---

Eleven That Went Up to Heaven

/ Police/Detective/Law Enforcement

When Richard Vine, wealthy businessman and proprietor of Beckworth Grange, organises a publicity event with twenty guests who all share his name, he little imagines that a few hours later nine of them would be dead. A fatal road accident leaves DCI D...

---

---

Brought to Book

Mystery and intrigue with a decidedly literary bent, from the bestselling crime writer When successful biographer Rona Parish is asked to write the life-story of a bestselling author, recently deceased, she is intrigued - to say the least. After all,...

---

Jigsaw

The return of Rona ParishRona Parish is ready to embark on a new assignment. She is to write a series of articles for the 600th anniversary of the local market town of Buckford, looking at its churches, schools and celebrated inhabitants. But her fir...

---

Person Or Persons Unknown

A new Rona Parish mystery Rona Parish's last assignment, a series of articles on the town of Buckford, is almost complete, when a young woman approaches her with a request to help her trace her natural parents. Rona's curiosity is aroused ? not least...

---

Family Concern

A new Rona Parish mysteryJournalist Rona Parish is eager for a fresh challenge. A chance encounter with an old friend, Kate, now married into the Tarlton family, gives her an idea. Rona will research the histories of several long-established family f...

---

---

Rogue in Porcelain

Writing an article on old family businesses, Rona Parish contacts Curzon, local manufacturers of fine bone china, when she learns theyre launching a spectacular new line. Little does she realize that she will directly precipitate a terrible tragedy, ...

---

Next Door to Murder

A Rona Parish Mystery - Journalist Rona Parish continues her popular series on local family businesses with a piece on the Willow furniture emporium. For once, there dont seem to be any skeletons in the Willow family cupboards. But when Louisa, the d...

---

Thicker Than Water

James Markham jilts his fiancée for a woman he appears to know very little about. Callum Firbank has always been evasive about his childhood, and his wife realizes she doesn't know much about his family. Jill Irving has everything she could wish f...

---

Unfinished Portrait

Rona Parish is asked to write a biography of reclusive artist Ellie by her concerned sister. Ellie has seemingly disappeared, and the mystery surrounding her whereabouts has fuelled a new interest in her work. But when Rona discovers that Ellie's c...

---

Shifting Sands

A gripping psychological mystery and a warm, sympathetic exploration of widowhood Anna's family hope that a South African safari holiday will help her to get over her beloved husband's death. No one is more surprised than Anna herself when she...

---

A Question of Identity

An old school photograph in which someone has been deliberately blacked out marks the start of a new case for Rona Parish. Who was this person and why would someone want to hide his or her identity? Rona sets out to uncover the secret and soon finds ...

---

The Lily-White Boys

/ Suspense

DCI David Webb's twelfth case is set into motion by the murder of the twins once known as 'The Lily-White Boys'. At first, Monica Tovey is annoyed by the van abandoned outside her home. But when its gruesome contents are discovered -- the bodie...

---

The Unburied Past

What happened in the Lake District twenty-six years ago that resulted in a family being torn apart? An old tragedy, still unresolved, brings together estranged brother and sister Adam and Kirsty, who try to solve it despite their relatives' objecti...

---

Justice Postponed

A tragic incident from the past threatens to derail Rona Parish's latest project Biographer Rona Parish has a new project, contributing a series for the local glossy magazine, Chiltern Life, documenting life-changing experiences from those who h...

---

A Tangled Thread

Three separate families. Three different tales of loss. But a tangled thread binds them together... Three widely separated households -- one in Scotland, one in the north of England and one in the south -- have known the pain of losing a loved one...

---

---

Retribution

Biographer Rona Parish finds herself embroiled in another mystery when her latest projects take disturbing and unpredictable turns. Biographer Rona Parish is keen to finish her series on successful single mothers for local glossy magazine, Chilte...

---

Sins of the Fathers

Three families, separate yet joined by the sins of the fathers; sins that will ultimately lead to tragedy. Mark Richmond's trip to York takes a surprise detour when he runs into Helena Crawford and ends up accompanying her to her parents' ruby...

---

The Ties That Bind

Are the ties that bind them about to be ripped apart? The Tempest family and friends are gathering for Cassie's eighteenth birthday party. But as they come together, a series of explosive events will threaten everything they hold dear. Cassie...

---

Tendrils of the Past

Some secrets won't let go . . . Is the truth about a devastating family tragedy about to be unveiled?Tragedy strikes a quiet Dorset town when the bodies of Sarah and Charles Drummond are discovered in their home one morning while their two young chil...

---

Breath of Brimstone

Innocent enough -- an inscription in a child's autograph book, a token from her new music teacher, Lucas Todd, that had charmed the six-year-old Lucy. But in Celia, Lucy's mother, it had struck a chill of unease. They had been thirteen at the table t...

---

---

Home Through the Dark

Running away from a failed marriage, Ginnie is forced off the road as she drives away by another car driven by a man in a hurry. As she makes a new life in Westhampton, she begins to suspect that the driver of the car is one of the actors in her thea...

---

Laura Possessed

What did she want, this strange spirit who had taken over Laura's mind and body? She saw twisted trees at the bottom of the garden behind her brother's house -- trees that weren't there. A little boy stood at her bedroom door and spoke to her -- a ...

---

The Macbeth Prophecy

To the casual holidaymaker, Crowthorpe seemed a pretty Lakeland village, its stone circle just a prehistoric monument like any other. No outward sign proclaimed it the site of ancient rivalry, whose legacy of hatred lingered into the present day. Mat...

---

Motive for Murder

When Emily Barton applies for a position as secretary to the moody, mysterious author Matthew Haig, it does not occur to her that she may be putting her life in danger at Touchstone. From the first, she can sense the Cornish house has many secrets...

---

---

Past Shadows

When schoolteacher Annabel Kendal receives her annual invitation to her grandmother's birthday celebrations, she is not keen to attend. For the apparently happy occasion revives long-buried memories of an earlier, fateful holiday . . . Every s...

---
Frequently Asked Questions (FAQ)
Anthea Fraser has published 50 books.
The next book by Anthea Fraser, Tendrils of the Past, will be published in January 2023.
The first book by Anthea Fraser, Designs of Annabelle, was published in November 1971.
Yes. Anthea Fraser has 2 series.