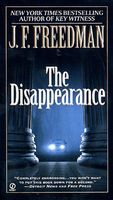 Length:

3 Books

First Book:

October 1998

Latest Book:

May 2013

Genres:

Suspense

Rating:
Luke Garrison Series in Order (3 Books)
Book Descriptions for series: Luke Garrison
The Disappearance

Book - 1


THE SHOCKING CRIME Emma Lancaster, the privileged fourteen-year-old daughter of a Montecito media tycoon vanishes from her bedroom in the dead of night. Eight days later, her battered body is discovered along an isolated hiking trail. THE EXPLOSI...

---

Above the Law

Book - 2


Federal agents have descended upon a safe house in a remote corner of the California wilderness. Their mission: arrest an informant in a drug cartel and bring him in alive. But within minutes eight men are dead. The resulting internal investigation i...

---

A Killing in the Valley

Book - 3


In an old Californian house, a young man commits a thoroughly modern crime Maria Estrada, a hard-partying girl with family ties to some of the toughest gangsters in California, had no idea an old mansion could be so beautiful. The boy who broke in...

---
Frequently Asked Questions (FAQ)
There are 3 books in the Luke Garrison series.
The Luke Garrison series does not have a new book coming out soon. The latest book, A Killing in the Valley (Book 3), was published in May 2013.
The first book in the Luke Garrison series, The Disappearance, was published in October 1998.
The Luke Garrison series primarily falls into the Suspense genre.