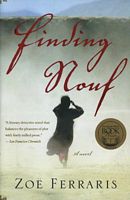 Length:

2 Books

First Book:

June 2008

Latest Book:

August 2010

Genres:

Law Enforcement

Rating:
Katya Hijazi Series in Order (2 Books)
Book Descriptions for series: Katya Hijazi
Finding Nouf

Book - 1


When sixteen-year-old Nouf goes missing, her prominent family calls on Nayir al-Sharqi, a pious desert guide, to lead the search party. Ten days later, just as Nayir is about to give up in frustration, her body is discovered by anonymous desert trave...

---

City of Veils

Book - 2


When the body of a brutally beaten woman is found on the beach in Jeddah, Saudi Arabia, Detective Osama Ibrahim dreads investigating another unsolvable murder--chillingly common in a city where the veils of conservative Islam keep women as anonymous ...

---
Awards
Finding Nouf
2009 Alex Award -- Adult/For Young Adults
Frequently Asked Questions (FAQ)
There are 2 books in the Katya Hijazi series.
The Katya Hijazi series does not have a new book coming out soon. The latest book, City of Veils (Book 2), was published in August 2010.
The first book in the Katya Hijazi series, Finding Nouf, was published in June 2008.
The Katya Hijazi series primarily falls into the Law Enforcement genre.