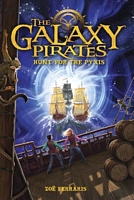 Newest Release
Bibliography:

5 Books - 2 Series

First Book:

June 2008

Latest Book:

June 2019

Rating:
Full Series List in Order
1 - Hunt for the Pyxis (Aug-2015)
1 - Finding Nouf (Jun-2008)
2 - City of Veils (Aug-2010)
Book List in Order:
5

titles
Finding Nouf

/ Police/Detective/Law Enforcement

When sixteen-year-old Nouf goes missing, her prominent family calls on Nayir al-Sharqi, a pious desert guide, to lead the search party. Ten days later, just as Nayir is about to give up in frustration, her body is discovered by anonymous desert trave...

---

City of Veils

/ Police/Detective/Law Enforcement

When the body of a brutally beaten woman is found on the beach in Jeddah, Saudi Arabia, Detective Osama Ibrahim dreads investigating another unsolvable murder--chillingly common in a city where the veils of conservative Islam keep women as anonymous ...

---

Kingdom of Strangers

A secret grave is unearthed in the desert revealing the bodies of 19 women and the shocking truth that a serial killer has been operating undetected in Jeddah for more than a decade. However, lead inspector Ibrahim Zahrani is distracted by a myste...

---

Hunt for the Pyxis

On the night Emma Garton's supposedly boring parents are kidnapped, she is forced to face the truth that they've been lying to her about many things. The most important of which? They aren't even from planet Earth. To find her mom and dad, ...

---

---
Award-Winning Books by Zoe Ferraris
Finding Nouf
2009 Alex Award -- Adult/For Young Adults
Frequently Asked Questions (FAQ)
Zoe Ferraris has published 5 books.
Zoe Ferraris does not have a new book coming out soon. The latest book, The Night Of The Mi'raj, was published in June 2019.
The first book by Zoe Ferraris, Finding Nouf, was published in June 2008.
Yes. Zoe Ferraris has 2 series.