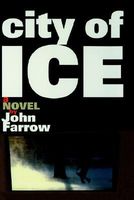 Length:

5 Books

First Book:

May 1999

Latest Book:

May 2017

Genres:

Suspense

Rating:
Emile Cinq-Mars Series in Order (5 Books)
Book Descriptions for series: Emile Cinq-Mars
City of Ice

Book - 1


A college kid in a Santa Claus suit is tortured, murdered, and left hanging from a meat hook on Christmas Eve--a gift intended for one particular cop.
        
Reminiscent of Smilla's Sense of Snow, this gripping debut thriller set in ...

---

---

The Storm Murders

Book - 3


On the day after a massive blizzard, two policemen are called to an isolated farm house sitting all by itself in the middle of a pristine snow-blanketed field. Inside the lonely abode are two dead people. But there are no tracks in the snow leading e...

---

Seven Days Dead

Book - 4


During an epic storm in the Gulf of Maine a lone woman races--first by car, then by a life-threatening sea crossing--to the island of Grand Manan. Her father is dying―will she make it in time? Others also venture out into the maelstrom that nigh...

---

Perish the Day

Book - 5


Perish the Day is a riveting new mystery from John Farrow, an author who "brings a literary fiction writer's sensitivity to nuance and feel for landscape to this fine, character-rich thriller with a bang-up finish" (Booklist). A co-ed ...

---
Frequently Asked Questions (FAQ)
There are 5 books in the Emile Cinq-Mars series.
The Emile Cinq-Mars series does not have a new book coming out soon. The latest book, Perish the Day (Book 5), was published in May 2017.
The first book in the Emile Cinq-Mars series, City of Ice, was published in May 1999.
The Emile Cinq-Mars series primarily falls into the Suspense genre.