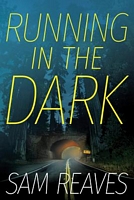 Newest Release
Bibliography:

10 Books - 2 Series

First Book:

January 1991

Latest Book:

February 2018

Rating:
Full Series List in Order
1 - A Long Cold Fall (Jan-1991)
Dooley's Back (Oct-2002)
Book List in Order:
10

titles
A Long Cold Fall

A lifetime ago, Vietnam vet and Chicago cab driver Cooper MacLeish shared a night of passion with beautiful Vivian Horstmann. And now she's dead - just another police statistic in a violent, heartless town. Though the cops call Vivian's long, cold fa...

---

Fear Will Do It

Vietnam vet Cooper MacLeish has a good job pushing a hack around Chicago - and for the love of a beautiful Caribbean lady named Diana Froelich. But Diana has a past she never shared with him. And now that past has come calling in the person of Tommy ...

---

Bury It Deep

Vietnam vet, Chicago cabbie and sometime investigator Cooper MacLeish is always willing to help out a good friend - which is why he agrees to accompany third-rate newshound Melvin Moreland to a midnight meet with a nervous informant. But it isn't inf...

---

Get What's Coming

Now working as a chauffeur for wealthy developer Regis Swanson, ex-cabbie and Vietnam vet Cooper MacLeish finds himself in the middle when Swanson's son is shot in a murky affair that draws attention from the DEA on one side and a couple of stone kil...

---

Dooley's Back

Dooley is not back even a day, and already he's helped a gangland punk with a switchblade in his hand and rape on his mind to a deadly fall. And throughout this gritty, hard-boiled crime novel by a master of the new noir, fists work fast, the talk co...

---

The Night Watch

It's the summer of 1969, and veteran Chicago homicide detective Mike Dooley is investigating the brutal torture-murder of a young woman. The victim is a former Playboy bunny and mobster's girlfriend. Dooley suspects this is more than a sex killing, w...

---

Mean Town Blues

A bluesy neo-noir crime thriller pitting an Iraq war vet against the Chicago mob. A veteran of the war in Iraq, where he suffered extreme injury, and a refugee from a sad Kentucky family history, Tommy McClain places his faith in a beat-up blue Ch...

---

Homicide 69

/ Police Procedural

It's the summer of 1969, and Chicago police detective Mike Dooley has his hands full. An ex-Playboy bunny has been brutally murdered, and once Dooley finds out she was a mobster's girlfriend, he figures this is no mere sex killing. A mope coughs up a...

---

Cold Black Earth

When Rachel Lindstrom fled from her rural hometown in western Illinois to join the State Department and see the world, she never expected to return with her life in tatters. But after the horrors of war and a painful divorce, the only place where she...

---

---

Running in the Dark

The silence of a prairie night hides many secrets. Needing to get out of Manhattan after a personal tragedy, Abby Markstein accepts a teaching job in the heart of flyover country. One night while jogging through a deserted hollow, she comes upon a...

---
Frequently Asked Questions (FAQ)
Sam Reaves has published 10 books.
Sam Reaves does not have a new book coming out soon. The latest book, Running in the Dark, was published in February 2018.
The first book by Sam Reaves, A Long Cold Fall, was published in January 1991.
Yes. Sam Reaves has 2 series.