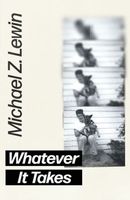 Newest Release
Bibliography:

29 Books - 3 Series

First Book:

January 1971

Latest Book:

January 2022

Rating:
Full Series List in Order
1 - Ask the Right Question (1971)
2 - The Way We Die Now (1973)
3 - The Enemies Within (1974)
4 - Silent Salesman (1978)
5 - Missing Woman (Jul-1982)
6 - Out of Season, Out of Time (1984)
7 - And Baby Will Fall (Jun-1988)
8 - Called by a Panther (May-1991)
9 - Underdog (Nov-1993)
1 - Night Cover (1976)
2 - Hard Line (Oct-1982)
3 - Late Payments (May-1986)
1 - Family Business (Sep-1995)
2 - Family Planning (Oct-1999)
3 - Family Way (Dec-2011)
Book List in Order:
29

titles
Ask the Right Question

A smoothly written private eye story and Edgar Award Finalist: Indianapolis PI Albert Samson stirs up a wealthy family's secrets ( The New York Times ). It's a slow afternoon for Indianapolis private detective Albert Samson. He's just awoken f...

---

The Way We Die Now

Mrs. Jerome, a humorless old dragon who wants the cheapest P.I. in Indianapolis, retains Samson to investigate a death that leads not only to a bizarre murder plot, but to the shattering truth about how we live - and die - today....

---

The Enemies Within

A gray-haired gentleman, living in discreet domesticity with his young boyfriend...nothing there to raise eyebrows these days. But when the boyfriend turns out to be a girlfriend, and the girlfriend's on the run from a jealous husband, and the husban...

---

Night Cover

Detective Lieutenant Leroy Powder holds the "night cover" job in his Indianapolis precinct, where he keeps the night's hot crimes warm till the day boys wake up and come to work. The prickly but shrewd Powder is transferred to a day shift and has to ...

---

Silent Salesman

It's bad times in the gumshoe business for Albert Samson, that seedy, cynical, and altogether satisfying Indianapolis private eye. Even a gigantic detective sale ad in the local newspaper fails to lure in so much as one case so when a frantic woman...

---

---

Missing Woman

Looking for the murderer of Priscilla Pynne, who had previously been missing and was found to have run off with a local art gallery owner, Albert Sansom must penetrate the layers of several complicated relationships...

---

Hard Line

Lt. Leroy Powder returns.

Lieutenant Leroy Powder, in charge of the Indianapolis Police Missing Persons Bureau, investigates several mysterious disappearances while breaking in a new sergeant, Carollee Fleetwood, who is temporarily confined to...

---

Out of Season, Out of Time

Private detective Albert Samson seeks the truth behind a fifty-year-old murder and becomes involved with a woman no one has seen in decades and a long-retired detective who may know more than he seems to...

---

---

Late Payments

Lt. Leroy Powder is the most disliked cop on the force. He is also the best. This Powder novel has the abrasive head of the Indianapolis Missing Persons Bureau chasing the killer of paraplegics and trying to keep a protected witness from being murder...

---

And Baby Will Fall

The latest of Lewin's excellent thrillers hurls the reader into swiftly unfolding events in Indianapolis, where energetic Adele Buffington reports an intruder in the social-service agency she heads. Sgt. Homer Proffitt, a new detective on the police ...

---

Child Proof

Lewin introduces a new detective in Adele Buffington, a social worker in Indianapolis, who finds her hands full when someone starts attacking her and her colleagues and one of her cases goes missing. Lewin's previous novels include "Hard Line", "Out ...

---

Called by a Panther

Meet Albert Samson, the best private eye who has been around in many a day. Can this go-for-it detective really be the Albert Samson we used to know? Advertising his wares on television? Having too many clients? If the workload is too intense, no ...

---

Underdog

It all started when Jan Moro saw a big man being mean to a little dog. Jan got one of his great ideas--and now he's the world's first homeless sleuth. Now Jan is on the run--from both the cops and from a man who made his mark murdering people in Sout...

---

Family Business

Readers of Ellery Queen's Mystery Magazine and Alfred Hitchcock's Mystery Magazine have already met the Lunghi family of Bath and their unusual detective agency. What makes it unique is the fact that all seven family members - make that eight if you ...

---

The Hand That Feeds Me

in 3rd Culprit (Worldwide)

Crime in all its devious incarnations is presented in this treat of murderous morsels dished out by old ppros and promising newcomers. Artfully crafted and impossible to put down, each story bountifully demooonstrates why these authors are la creme d...

---

Rover's Tales

In this utterly charming collection of short stories, Michael Z. Lewin gives Rover, his canine narrator, a voice that speaks for dogs everywhere. He endows Rover with enough intelligence, spunk, and compassion to combat the injustices committed again...

---

Cutting Loose

"Show some respect, young man...Just what was this young woman to you?" Jackie looked into the nurse's pinkface. "Nance was the best friend I ever had," she said. "The only friend I ever had." Jackie is Jack Cross to everyone except Nance, a Wild ...

---

Family Planning

Michael Z. Lewin's traditional Italian family in Family Planning is really anything but - they reside in Bath, England, and run their own detective agency. And their cases are as zany as they are. Three generations of the Lunghi family live together,...

---

---

The Reluctant Detective and Other Stories

LIMITED EDITION -- SIGNED BY THE AUTHOR !!! DETECTIVES AND MURDERERS (Reluctant and Otherwise).

Michael Z. LewinÂ's view of the world is slightly offbeat. Reared in Indiana, he created tales in which one of IndianaÂ's most famous politicos, "...

---

Eye Opener

Albert Samson is ecstatic when he finally gets his private investigator's license back. Within days he has a couple of cases - one being the best-paying job he's ever had. He's working for lawyers defending a man accused of being the rapist and seria...

---

---

Family Way

Nation Day is a big deal on Walcot Street. Thousands of people gather to enjoy music, food, drink and the eclectic pleasures of a giant street party. But it's different for people who live on Walcot Street and have businesses to run. Like the Lungh...

---

Family Trio

/ Mystery

FAMILY TRIO contains three individual stories about the Lunghi family of private detectives in Bath. Previously published in Ellery Queen's and Alfred Hitchcock's Mystery Magazines, the stories have been significantly rewritten for inclusion here....

---

Confessions of a Discontented Deity

If God created man in his own image, then to find out what God is like it makes sense to look at men and work backwards. Right? So God probably grew up wanting a simple life, wanting not to be hassled - especially when he was working with his mach...

---

Out of Season

Investigating a fake birth certificate leads Indianapolis PI Albert Samson to ask why a woman would abandon her only child   A short television spot about the life of the average private eye gives Albert Samson hope that his economic blues are abo...

---

The Albert Samson Mysteries Volume One

/ Law Enforcement

A trio of thrilling cases for the Indianapolis private eye from the fast, funny, and brilliant three-time Edgar Award finalist ( Wall Street Journal ). Michael Lewin has brains and styleand so does his Indy gumshoe, Albert Samson, so relaxed he do...

---

Men Like Us

The novel is set in the highly competitive, youth-oriented world of television production where everyone seeks success, whatever the cost. The story pinballs across decades answering Leopold's question: "How did my life bring me to this?"...

---

Whatever It Takes

What must a man do when the world suddenly becomes unrecognizable because of a worldwide sickness? He does whatever it takes to keep his daughter, his grandson, and himself alive from one day to the next. But at the same time he can't give up hope of...

---

---
Frequently Asked Questions (FAQ)
Michael Z. Lewin has published 29 books.
Michael Z. Lewin does not have a new book coming out soon. The latest book, Whatever It Takes, was published in January 2022.
The first book by Michael Z. Lewin, Ask the Right Question, was published in January 1971.
Yes. Michael Z. Lewin has 3 series.