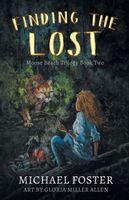 Newest Release
Bibliography:

16 Books - 1 Series

First Book:

March 1999

Latest Book:

March 2020

Rating:
Full Series List in Order
1 - She Who Has No Name (Nov-2009)
2 - The Young Magician (Oct-2010)
3 - The Ancient Ones (Aug-2011)
Book List in Order:
16

titles
---

She Who Has No Name

She has come from across the sea, cast from a land in its final throes of destruction. War and conflict have blighted the world, spreading to every far corner under the shadow of the demon king. On the continent of Amandia, the Order of Magicians, d...

---

The Young Magician

Every known age has not ended well, to say the least. Entire continents have been decimated time and time again at the hands of the demon hordes, forcing civilisation to start over in every instance, all culture and art and history destroyed. Now, in...

---

The Ancient Ones

The final book in the award winning Legacy Trilogy. A must-read for any fantasy buff: For time immeasurable they have stood upon the earth like pillars of darkness, casting their shadows across the land. Minions of the Demon King, they were left be...

---

---

---

The Rejection Game

/ General Fiction

Ever muster up the courage to talk to a fine lady, only to get shot down or laughed at? Ever feel bad about it? Embarrassed?No more. You need a change of perspective. Most guys fail because they are afraid, and people can smell the stink of desperati...

---

Freedom's Thunder

/ General Fiction

Young, handsome Christian, an English aristocrat, is mysteriously kidnapped and sent to the American Colonies, a new, raw land where he works as an indentured servant and spy. There, renamed Jack Hill, he meets pirates, thieves, cut-throats and villa...

---

Lord Blake's Rule

/ Fantasy

What if God thought he was dreaming?—all the little lives he'd ruin. So says Lord Blake, immortal ruler and tyrant. Occasionally people drop from our world to his, where they find themselves gifted with strange abilities. Lord Blake then snaps ...

---

---

Murder in the Capitol

/ Mystery

Newspaper reporter Bill Razer arrives very early at the state Capitol on a below-zero winter morning. A few minutes later, he is shot dead while preparing to write a scathing column aimed at hapless Governor Phillip Newman and legislative leaders. ...

---

Wakanisha: Is Love Enough

To the Lakota Sioux, the word Wakanisha roughly translates as children, but has a far deeper meaning. Wakanisha are their sacred vessels of culture, spirituality and most importantly, love. These first inhabitants of America strived for harmony in al...

---

The Sperm Wars

/ General Fiction

If you mix the sperm of two men, the sperm will go to war like two armies. On a navy ship two young sailors get involved in their ship's sperm wars. The sailors compete to see who has the toughest sperm. This is an allegorical novella, examining masc...

---

Doorways Origins

/ Science Fiction / Fantasy

It has been 60 years since the technological singularity. Massive AI's control and manage the population of the Solar System. From asteroid mining, simulation centers on Mars, and observation stations deep in the Ort Cloud, modified humans have sprea...

---

Rigel Kentarus

/ Science Fiction / Fantasy

This book is volume two in the Doorways series. Rigil Kent follows the events of Origins and the evolutionary reset. Survivors, clinging to life, try to rebuild under the seemingly omniscient gaze of an alien enemy. A single outpost prepares to launc...

---

The Passage At Moose Beach

In the wilds of Idaho, an adventurous young girl stumbles into an alternate dimension that's plagued by a tyrannical creature and faces a life-threatening curse as she struggles to find her way home.Eleven-year-old Alicia encounters unusual, surpri...

---

Finding the Lost

What was it that Alicia heard, groggy from sleep? Later that day, she takes a break from school assignments and ventures outside, stunned and confused to find her Mom and Dad frozen inside an amber bubble. No matter how loud she screams or how hard s...

---
Frequently Asked Questions (FAQ)
Michael Foster has published 16 books.
Michael Foster does not have a new book coming out soon. The latest book, Finding the Lost, was published in March 2020.
The first book by Michael Foster, Annulment, was published in March 1999.
Yes. Michael Foster has 1 series.