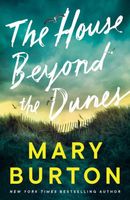 Newest Release
Bibliography:

48 Books - 7 Series

First Book:

January 1882

Latest Book:

September 2023

Author Rating:
About the Author
Mary Burton's southern family has always enjoyed tall tales and a good yarns. Early on, she realized that Story had tremendous power to inspire strong responses such fear, laughter, love and even sorrow. It didn't matter if the tale was found in the pages of a book, spoken in hushed tones around a Girl Scout campfire, or spouted at an old fashioned southern family reunion. This appreciation of story motivated she to earn an English degree from Virginia's Hollins University, she gradued in 1983. After decade of working in marketing and sales, she was the marketing director for a one-hundred-person civil engineering firm, when she became convinced she could write and sell one of the many stories buzzing around her brain. She has worked as a freelance writer and written (or ghostwritten) dozens of articles for publications including The RWR, Virginia Review, and Innsbrook Today. She is also the author of The Insider's Guide to Direct Marketing (1995 by Zwieg White Associates), a marketing manual geared toward architectural/engineering firms.

Mary has been writing historical romance novels for several years. Fingers crossed, she left the marketing profession and devoted all her spare time to writing a novel. Soon after, she sold her fist book, a Harlequin Historical novel, A Bride for McCain in January 1999, and saw it published the following year in March. Her second book, The Colorado Bride, was a June 2001, Harlequin Historical novel. In 2005, The Unexpected Wife was a finalist in the Romance Writers of America's RITA contest and Wise Moves was 2006 nominee for Romantic Times' Critics Choice Award.

Mary is based in Richmond, Virginia, where she lives with her husband and two children. She enjoys yoga, cooking, hiking and the occasional triathlon.
Full Series List in Order
0.5 - Christmas Past (Nov-2008)
1 - Senseless (Jan-2011)
2 - Merciless (Feb-2011)
3 - Before She Dies (Feb-2012)
4 - I See You (Oct-2019)
1 - The Last Move (Sep-2017)
2 - Cut and Run (Oct-2018)
3 - Hide and Seek (Apr-2019)
4 - I See You (Oct-2019)
5 - Never Look Back (Jul-2020)
1 - The Shark (May-2016)
2 - The Dollmaker (Nov-2016)
3 - The Hangman (Apr-2017)
1 - Burn You Twice (Oct-2020)
2 - Near You (Apr-2021)
1 - Cover Your Eyes (Nov-2014)
2 - Be Afraid (May-2015)
3 - I'll Never Let You Go (Nov-2015)
4 - Vulnerable (Apr-2016)
1 - I'm Watching You (Dec-2007)
2 - Dead Ringer (Jan-2008)
2.5 - Christmas Past (Nov-2008)
3 - Dying Scream (Dec-2009)
1 - The Seventh Victim (Feb-2013)
2 - No Escape (Nov-2013)
3 - You're Not Safe (Mar-2014)
3.5 - A Ranger for Christmas (Oct-2014)
Multi-Author Series List
61 -
The Tracker
(Sep-2005)
Book List in Order:
48

titles
---

A Bride for McCain

ROSS HAD HIS PRIDE... Ross McCain was determined to bring a schoolteacher to the town of Prosperity, even if he had to carry her all the way out West. There was no way that the children were going to miss out on learning to read. But he never exp...

---

The Colorado Bride

Cole McGuire needed a good reason to return to White Stone, Colorado -- and when he learned that he had fathered a son, it was time to return and claim what was rightfully his. But the town was hiding something, and he had a feeling he knew who was b...

---

The Perfect Wife

Keeping secrets and telling lies was no way to start a marriage. But what else, Jenna Winslow ruminated, could a woman running from scandal do? Who would ever want an unschooled virgin with a fatherless baby in tow? Certainly not rugged rancher Rowe ...

---

Christmas Gold: Until Christmas

Laura Butler wants to sell her grandfather's silver mine, move back east and forget all about mining! Mine manager Roman Maddox had other plans, but he has only until Christmas to win Laura's hand in marriage....

---

Rafferty's Bride

Revenge Was His Mission... No person had ever caused such fire in Travis Rafferty's blood as Civil War nurse Meredith Carter had. Yet when the prisoner of war had attempted an escape, she'd betrayed him and his bedraggled men. Now, years later, ve...

---

Snow Maiden

in A Hero's Kiss

Dashing real estate magnate Adam Richmond is Bah Humbugging his way through the holidays when he is driven to distraction by Russian beauty Sophia Petrovnova. Are Yuletide wedding bells about to ring?...

---

The Lightkeeper's Woman

Their grand passion had burned too brightly to survive. But faced with wedding another, Alanna Patterson was determined to reignite any smoldering embers of desire Caleb Pitt might still harbor for her. Would her brawny captain, now a solitary lighth...

---

The Unexpected Wife

He Could Never Love Again Of that, Matthias Barrington was certain, despite the well-intentioned meddling of his neighbors. But now they'd sent him a special delivery in the form of the very comely Miss Abigail Smyth, who'd stepped off the...

---

---

Heart of the Storm

When danger took root, her courage grew strong...and Rachel Emmons fled her violent marriage, seeking a safe haven. Her brave escape led her to the saving embrace of Ben Mitchell, the man who rescued her from the depths of the ocean and made her dete...

---

In Dark Waters

THAT'S RIGHT. KELSEY WARREN IS BACK! After globe-trotting as an underwater photographer, I'm ready to stir up trouble again in Grant's Forge. I swore I'd never return, yet ten years later, here I am, back home to face the music...and the only man ...

---

The Tracker

Nick Baron knew it was wrong to buy trust with a falsehood, but there was no other way. His reputation as the most dangerous bounty hunter west of the Rockies terrified even decent folks, not just the outlaws he hunted. So he sure as hell wasn't abou...

---

A Season of the Heart: The Christmas Charm

Determined to prevent her younger sister from marrying the wrong man, widow Colleen Garland enlists the help of her onetime love, Keith Garrett. Will their rescue mission finally lead them on the road to true love?...

---

The Arsonist

Once he solved the Nero case, arson investigator Michael Gannon blasted out of town on his motorcycle. No way would he return to the job, but his nightmares persisted. Gannon found some relief in a small Virginia town...until the fires started again....

---

Wise Moves

After witnessing her gangster brother's treachery, Kristen Rodale lived in fear that he'd find her. The government failed to protect her before the trial against him, so her only chance at survival lay in running as fast as she could...and forgetting...

---

I'm Watching You

He'll Taste Their Fear... The first kill was easy. The second much easier. No guilt, no remorse, just a rush of adrenaline surging through him as each life drains away, and the pleasure of knowing that their deaths help his beloved Lindsay. And ther...

---

Dead Ringer

Some Nightmares... Beside each body, he leaves a simple charm bearing a woman's name. Ruth. Martha. Judith. The victims were strangers to each other, but they have been chosen with the utmost care. Each bears a striking resemblance to Kendall Shaw, ...

---

Cold Case Cop

Even a cold case can heat up One year ago a wealthy socialite disappeared. No body was found, and the case was never solved. Lead detective Alex Kirkland knows all they had were dead ends. But when sexy, sassy reporter Tara Mackey decides to ask m...

---

Christmas Past

in Silver Bells (Zebra)

Photographer Nicole Piper just received a very unwelcome Christmas gift--a letter that holds clues to an elusive killer's identity. Uncovering the truth means enlisting homicide detective David Ayden's help, and embarking on a road trip that will tak...

---

---

Dying Scream

No One Will Find You An aspiring artist. A high-school senior. A stripper. Three women who seemed to have nothing in common except their sudden disappearance. But one man knew them all. Wealthy, privileged Craig Thornton even claimed to love them....

---

Senseless

EVERY SERIAL KILLER KNOWS... The vicious burns scarring the victims' flesh reveal the agony of their last moments. Each woman was branded with a star, then stabbed through the heart. With every death, a vengeful killer finds a brief, blissful moment ...

---

Merciless

NO PITY Each skeleton is flawless -- gleaming white and perfectly preserved, a testament to his skill. Every scrap of flesh has been removed to reveal the glistening bone beneath. And the collection is growing... NO COMPASSION When bleached human bo...

---

Before She Dies

He Is Their Judge... In death, they are purified. Holding his victims under water, he washes away their sins as they struggle for their last breath. Then he stakes their bodies to the ground, exposing them for what they really are. Witches, sent t...

---

The Seventh Victim

If At First You Don't Succeed It's been seven years since the Seattle Strangler terrorized the city. His victims were all young, pretty, their lifeless bodies found wrapped in a home-sewn white dress. But there was one who miraculously escaped...

---

No Escape

He Was Taught How To Kill Even behind bars, serial killer Harvey Lee Smith exudes menace. Psychologist Jolene Granger has agreed to hear his dying confession, vowing not to let the monster inside her head. And Harvey has secrets to share -- about ...

---

You're Not Safe

He Will Never Forget The broken body hanging from a tree in Texas Hill Country. . .the frozen figure huddled in a meat locker. . .only at second glance does the truth become apparent. What seems like suicide is far more sinister, and the terror is o...

---

A Ranger for Christmas

in Our First Christmas

The holidays bring painful memories for history professor Marissa Thompson. Agreeing to help Texas Ranger Lucas Cooper solve a case offers the perfect distraction. But as danger threatens, the joy of love has never been more tempting. ...

---

Cover Your Eyes

Don't Look At first, they struggle to escape. Then a torrent of blows rains down upon their bodies until their eyes cloud over in final agony. The killer shows no remorse--just a twisted need to witness each victim's last terrified moments. Don...

---

Be Afraid

The Fear Is Terrifying When police rescue five-year-old Jenna Thompson from the dark closet where she's been held captive for days, they tell her she's a lucky girl. Compared to the rest of her family, it's true. But even with their killer dead of...

---

---

I'll Never Let You Go

LOVE HURTS He promised to kill her. One night four years ago, Leah Carson's husband almost succeeded. Philip stabbed her twenty-three times before fleeing. The police are sure he's dead. But fear won't let Leah believe it. AND SOMETIMES ...

---

Vulnerable

The Smallest Mistake Three went in; one came out. For five years, no trace has been found of two high-school friends who went hiking in the woods near Nashville. The third teen, Amber Ryder, was discovered at the bottom of a ravine with a broken a...

---

The Shark

At the grisly murder scene of a teen prostitute, Virginia state trooper Riley Tatum's past roars back to haunt her. When she was a teenage runaway, she was kidnapped, drugged, and left unconscious on the streets. She has no memories of what happene...

---

The Dollmaker

Dr. Tessa McGowan had never seen anything quite like it. But the mutilated bodies on her exam table tell a stunningly macabre tale: someone with a twisted mind is kidnapping women and altering their faces to resemble real, life-size dolls. As a foren...

---

The Hangman

Julia Vargas is a cop with a mission. When she's not chasing down bad guys, Julia dedicates her time to investigating the Hangman serial killer…the same unsolved case that her father, Jim Vargas, was working on when he supposedly shot and killed ...

---

The Last Move

In this gripping stand-alone from bestselling author Mary Burton, an FBI agent must catch a copycat killer. The only difference this time: she's the final victim. Catching monsters helps FBI agent Kate Hayden keep her nightmares at bay. Now an u...

---

Her Last Word

An unsolved crime pits a desperate woman against a relentless killer in New York Times bestselling author Mary Burton's heart-stopping novel of psychological suspense… Fourteen years ago, Kaitlin Roe was the lone witness to the abduction of he...

---

Cut and Run

Twin sisters separated by the past are reunited by unspeakable crimes in New York Times bestselling author Mary Burton's throat-clutching novel of suspense… Trauma victims are not new to medical examiner Faith McIntyre, but this one is differe...

---

Hide and Seek

She's hunting. He's watching. Special Agent Macy Crow is a survivor. After a vicious hit-and-run nearly kills her, she gets right back to work, and now she's gunning for a spot on the FBI's elite profiling team. As an audition, she offers ...

---

Deadly Southern Charm

"Deliciously devious and absolutely delightful, these marvelous stories will keep you captivated! Sweeter than sweet tea on the surface, but with smartly sinister secrets only a true southern writer can provide. What a joy to read!" -- Hank Phil...

---

---

---

---

I See You

A cold case heats up in this gritty, suspenseful thriller from New York Times bestselling author Mary Burton. FBI special agent Zoe Spencer uses skeletal remains to recreate the faces of murder victims through sculpture. Though highly scientific, ...

---

Never Look Back

Expect the unexpected in this gritty, tense, and page-turning mystery from New York Times bestselling author Mary Burton. After multiple women go missing, Agent Melina Shepard of the Tennessee Bureau of Investigation makes the impulsive decision t...

---

Burn You Twice

Fire can destroy the past. It can also uncover secrets in this novel of searing suspense by New York Times bestselling author Mary Burton. Ten years ago as an undergrad, Joan Mason escaped an arsonist's fire. Shaken, she fled the small collegiat...

---

Near You

In a scorching novel of obsession and revenge, New York Times bestselling author Mary Burton ignites fear in the heart of a woman targeted by a killer who knows her secrets. Forensic psychologist and single mother Ann Bailey has joined forces with...

---

Don't Look Now

A homicide detective in the dark. A serial killer on the loose. Both have their obsessions in a nerve-twisting novel of suspense by New York Times bestselling author Mary Burton. Austin homicide detective Jordan Poe is hunting a serial killer she ...

---

The Lies I Told

For a woman obsessed and a killer in her shadow, remembering the past becomes a mind game in a novel of psychological suspense by New York Times bestselling author Mary Burton. Twin sisters Marisa and Clare Stockton were sixteen when Clare's bod...

---

The House Beyond the Dunes

A tragic accident or something more sinister? A woman's buried memories put her life at risk in a novel of shattering psychological suspense by New York Times bestselling author Mary Burton.Lane McCord wakes up in a hospital having survived a n...

---
Frequently Asked Questions (FAQ)
Mary Burton has published 48 books.
The next book by Mary Burton, The House Beyond the Dunes, will be published in September 2023.
The first book by Mary Burton, Playing With Fire, was published in January 1882.
Yes. Mary Burton has 7 series.