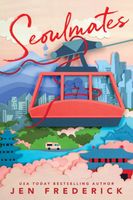 Newest Release
Bibliography:

18 Books - 5 Series

First Book:

May 2013

Latest Book:

January 2022

Rating:
Full Series List in Order
1 - Sacked (Sep-2015)
2 - Jockblocked (Feb-2016)
3 - Downed (Nov-2016)
4 - Played (Oct-2017)
1 - The Charlotte Chronicles (Dec-2014)
2 - Be Mine (Oct-2018)
1 - Losing Control (Jul-2014)
2 - Taking Control (Aug-2014)
1 - Heart and Seoul (Jan-2021)
2 - Seoulmates (Jan-2022)
1 - Undeclared (May-2013)
2 - Unspoken (Sep-2013)
3 - Unraveled (Jan-2014)
3.5 - Undressed: A Novella (Jul-2014)
4 - Unrequited (Apr-2015)
5 - Unwritten (Feb-2017)
Book List in Order:
18

titles
Undeclared

For four years, Grace Sullivan wrote to a Marine she never met, and fell in love. But when his deployment ended, so did the letters. Ever since that day, Grace has been coasting, academically and emotionally. The one thing she's decided? No way is ...

---

Unspoken

Whore. Slut. Typhoid Mary. I've been called all these at Central College. One drunken night, one act of irresponsible behavior, and my reputation was ruined. Guys labeled me as easy and girls shied away. To cope, I stayed away from Central social ...

---

Unraveled

Twenty-five-year-old Sgt. Gray Phillips is at a crossroads in his life: stay in the Marine Corps or get out and learn to be a civilian? He's got forty-five days of leave to make up his mind but the people in his life aren't making the decision an...

---

Losing Control

I'd do anything to keep my mother alive. Anything, including ask Ian Kerr for help. I don't know much about him, except that he has more money than some small countries. And he's willing to spend it on me. Just one catch: there's a string at...

---

Undressed: A Novella

/ Contemporary Romance

Noah and Grace's happy ever after hits a stumbling block in the form of one shady professor threatening Noah's scholarship eligibility. Noah is given the choice of throwing his New Year's MMA fight for a big payoff or accepting that the true me...

---

Taking Control

I thought I needed only one thing in my life—the money and power to crush one man. But the moment I laid eyes on Victoria Corielli, my thirst for revenge was replaced by my craving for her. No rule would keep me away; no obstacle too large to overc...

---

The Charlotte Chronicles

/ General Fiction

Charlotte Randolph was only fifteen when she fell in love with her best friend's gorgeous older brother—but she wasn't foolish enough to hope he could ever love her back. Nate Jackson always viewed her as a pesky kid…until the day she got sic...

---

Unrequited

Winter Donovan loves two things: her sister and her sister's ex boyfriend. She's spent her whole life doing the right thing except that one time, that night when Finn O'Malley looked hollowed out by his father's death. Then she did something very wro...

---

Sacked

What he wants he gets... Knox Masters is a quarterback's worst nightmare. Warrior. Champion. And...virgin. Knox knows what he wants--and he gets it. All American Football player? Check. NFL pros scouting him? Check. Now, he's set his sight on two thi...

---

---

Revealed to Him

Handsome and tough Jake Tanner, a veteran and the owner of a successful security firm, never lets his past hold him back. Despite his prosthetic hand and foot, women swoon over him -- and with him between the sheets. Yet Jake feels bored and restless...

---

Jockblocked

She's always played it safe…   College junior Lucy Washington abides by one rule—avoid risk at all costs. She's cautious in every aspect of her life, from her health, to her mock trial team, to the boring guys she dates. When a brash, gorgeo...

---

Downed

He's the guy no one likes…

Despite winning two national championships, JR "Ace" Anderson was sent packing from his old school after losing the trust of his coach. At Southern U, he has a second chance to prove that his college legacy isn...

---

Unwritten

After years of trying to hit it big with his band, Adam Rees' dream is finally about to come true. A new lead singer brings with him a hot tour invite, but with a catch—his sister has to come with them. Despite an off-limits edict, Adam is instan...

---

Played

She's been playing it close... Ara Martin and college football star Ty Masters have been best friends since the first day of school when Ty literally ran her over. She fell for him immediately, but having lived under the shadow of her famous father, ...

---

---

Be Mine

At twenty years old, Lainey Wilson has made enough mistakes for a lifetime. She's gotten herself knocked up by a cruel, uncaring man, lost her home, and found herself outside of a ramshackle bar with a crying baby and a broken purse. When Nick Ja...

---

Heart and Seoul

From USA Today bestselling author Jen Frederick comes a heart-wrenching yet hopeful romance that shows that the price of belonging is often steeper than expected. As a Korean adoptee, Hara Wilson doesn't need anyone telling her she looks differe...

---

Seoulmates

A Korean-American adoptee fights to be with the one she loves while coming to terms with her new identity in this enthralling romantic drama and sequel to Heart and Seoul by USA Today bestselling author Jen Frederick. When Hara Wilson lands in Seo...

---
Frequently Asked Questions (FAQ)
Jen Frederick has published 18 books.
Jen Frederick does not have a new book coming out soon. The latest book, Seoulmates, was published in January 2022.
The first book by Jen Frederick, Undeclared, was published in May 2013.
Yes. Jen Frederick has 5 series.