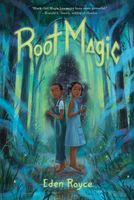 Newest Release
Bibliography:

12 Books - 1 Series

First Book:

July 2012

Latest Book:

July 2023

Rating:
Full Series List in Order
1 - Bearing Up (Oct-2014)
2 - Open All Hours (Apr-2015)
3 - Brilliant Disguise (Jun-2015)
Book List in Order:
12

titles
The Snow Maiden

/ Contemporary Romance

Claire can't take it anymore. Faced with burnout at her job and a non-existent social life, there's not much to be warm and fuzzy about. When her best friend cancels their dinner plans at the last minute, Claire gives her the cold shoulder. Not e...

---

Containment

/ Fantasy

"Life is different among the dead." They are kept in chambers, their energy used to feed the City's voracious appetite for fuel now that traditional sources are long gone. These grisly fuel cells are kept watch over by Feast, a devil-human hybr...

---

In the Bloodstream

The love of horror is like a virus. It gets into your bloodstream, causing an insatiable hunger for more. There is no cure, only the ability to soothe the craving until the need-once again-grows too great. And you crave: Urban legends that are sicken...

---

The Grotesquerie

Twenty-two short horror stories written by women are here on display for your enjoyment or your perverse fascination. Within these pages, beauty becomes deadly, innocence kills, and karma is a harsh mistress. The Grotesquerie is now open......

---

Bearing Up

/ Paranormal Romance

Hard-working assistant bank manager Ellie is having a hard time getting over getting dumped by her cheating ex. After a particularly tough week, she visits her best friend Tippett at work, at a local carnival. There, she plays a boardwalk game run b...

---

Open All Hours

/ Paranormal Romance

Leesa Cobb has been cursed to shift form into a black cat. Can Vol, the owner of a nearby diner and a grizzly bear shifter himself, help her reverse the spell? If not, can he convince Leesa that he wants her -- no matter what her species?...

---

Brilliant Disguise

/ Paranormal Romance

Tippett "Tip" Martin saved a friend's life by using her powers of witchcraft -- something she vowed never to do again after fleeing Australia, when her powers brought too much attention and hatred to her adoptive family. Unsure of her birth par...

---

Spook Lights

Pull up a rocking chair and sit a spell. Soak in these tales of Southern Gothic horror: A witchdoctor's niece tells him a life-altering secret, an investigator who keeps a 100% confession rate.... These are stories where the setting itself becomes a ...

---

Spook Lights II

Y'all gather round for thirteen more tales of Southern Gothic horror: Boys find evil in their favorite sweet treat, a perfume shop that makes more than scents, a hurricane carries a mother's vengeance, a conjure woman lies dying, unable to name a suc...

---

---

Apex Magazine August 2018

Apex Magazine is a monthly science fiction, fantasy, and horror magazine featuring original, mind-bending short fiction from many of the top pros of the field. New issues are released on the first Tuesday of every month.

Guest edited by She...

---

Root Magic

Debut author Eden Royce arrives with a wondrous story of love, bravery, friendship, and family, filled to the brim with magic great and small. It's 1963, and things are changing for Jezebel Turner. Her beloved grandmother has just passed away. T...

---

Conjure Island

Conjure Island has descriptive copy which is not yet available from the Publisher....

---
Frequently Asked Questions (FAQ)
Eden Royce has published 12 books.
The next book by Eden Royce, Conjure Island, will be published in July 2023.
The first book by Eden Royce, The Snow Maiden, was published in July 2012.
Yes. Eden Royce has 1 series.