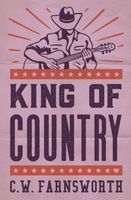 Newest Release
About the Author
Charlotte Farnsworth is a voracious reader who spent years jotting down book ideas before finally following through and actually writing one. Her favorite genre to read is young adult/new adult sports romance, which is primarily what she writes.

Her debut novel, Four Months, Three Words, was released in September 2020. She is in the midst of working on its sequel.
​
She spends as much time reading and writing as she can, but Charlotte is also an avid runner, seltzer drinker, and Netflix binger.