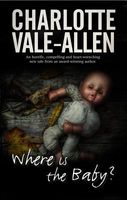 Newest Release
About the Author
Charlotte Vale-Allen was born in Toronto and lived in England from 1961 to 1964 where she worked as a television actress and singer. She returned to Toronto briefly, performing as a singer and in cabaret revues until she emigrated to the United States in 1966. Shortly after her marriage to Walter Allen in 1970 she began writing and sold her first novel Love Life in 1974. Prior to this book's publication she contracted to do a series of paperback originals for Warner Books, with the result that in 1976 three of her books appeared in print.

Her autobiography, the acclaimed Daddy's Girl, was actually the first book she wrote but in 1971 it was deemed too controversial by the editors who read it. It wasn't until 1980 that the groundbreaking book was finally published.

One of Canada's most successful novelists, with over seven million copies sold of her 30+ novels, Ms. Allen's books have been published in all English-speaking countries, in Braille, and have been translated into more than 20 languages.