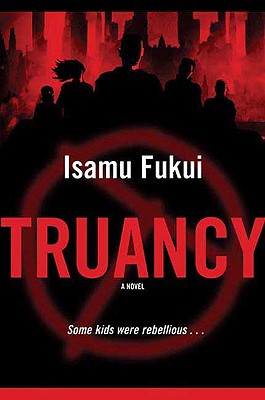 Length:

3 Books

First Book:

March 2008

Latest Book:

November 2012

Age Level:

Young Adult (12-17)

Rating:
Truancy Series in Order (3 Books)
Book Descriptions for series: Truancy
---

Truancy Origins

Book - 2


Fifteen years ago, the Mayor of the Education City was presented with an unwelcome surprise by his superiors: twin six-month-old boys. As the Mayor reluctantly accepted the two babies, he had no way of knowing that they would change the city forever....

---

Truancy City

Book - 3


As a new threat arises from outside the walls of the City, the warring Truants and Educators must join forces or be destroyed. The fate of the City is determined at last in this long-awaited conclusion to the Truancy trilogy....

---
Frequently Asked Questions (FAQ)
There are 3 books in the Truancy series.
The Truancy series does not have a new book coming out soon. The latest book, Truancy City (Book 3), was published in November 2012.
The first book in the Truancy series, Truancy, was published in March 2008.
The Truancy series primarily falls into the General Fiction genre. This young adult series was written for ages 12-17, but can be enjoyed by adults too.