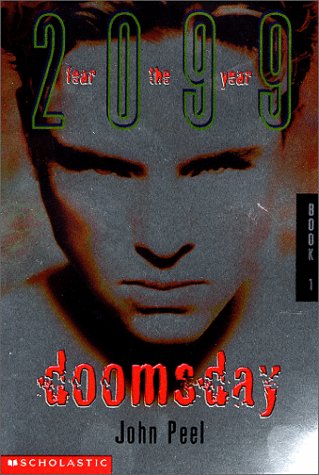 Length:

6 Books

First Book:

September 1999

Latest Book:

July 2000

Genres:

Science Fiction

Age Level:

Middle Grade (Ages 8-12)

Rating:
2099 Series in Order (6 Books)
Book Descriptions for series: 2099
---

---

---

Revolution

Book - 4


Tension mounts and events spiral as chaos spreads from the depths of the Underworld to the ultra-secure prison on Ice. No one can stop the revolution - they can only hope to survive it....

---

---

---
Frequently Asked Questions (FAQ)
There are 6 books in the 2099 series.
The 2099 series does not have a new book coming out soon. The latest book, Firestorm (Book 6), was published in July 2000.
The first book in the 2099 series, Doomsday, was published in September 1999.
The 2099 series primarily falls into the Science Fiction genre. This middle grade series was written for ages 8-12, but can be enjoyed by older readers as well.